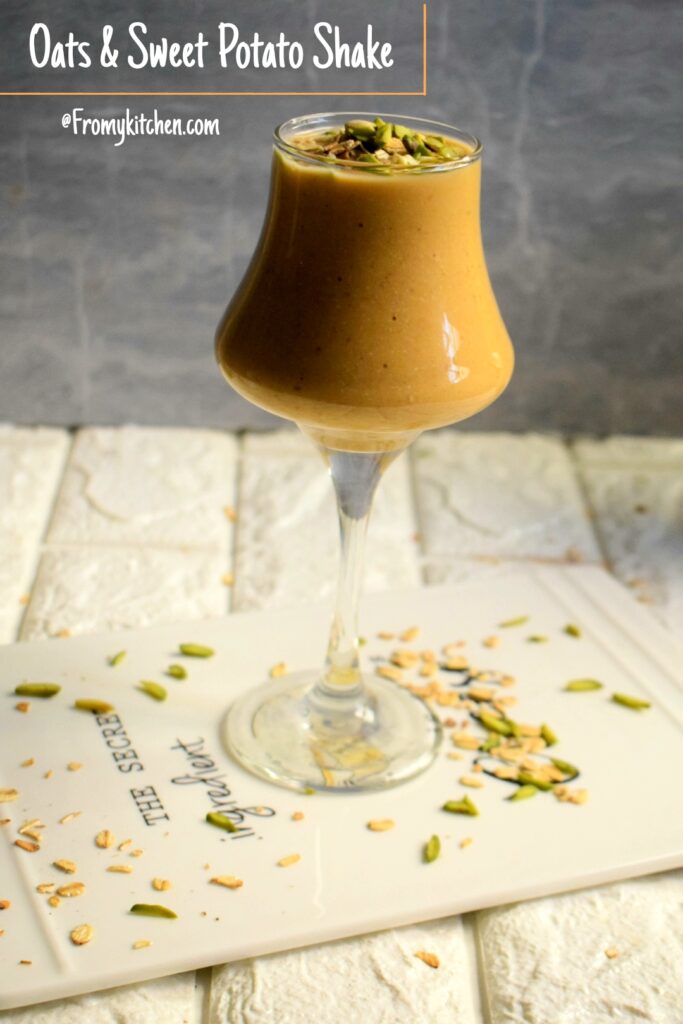 Oats and Sweet Potato Milk Shake is a healthy and filling breakfast milkshake! Different from overnight oats with all healthy ingredients! No sugar added here, slight sweetness is from all-natural ingredients!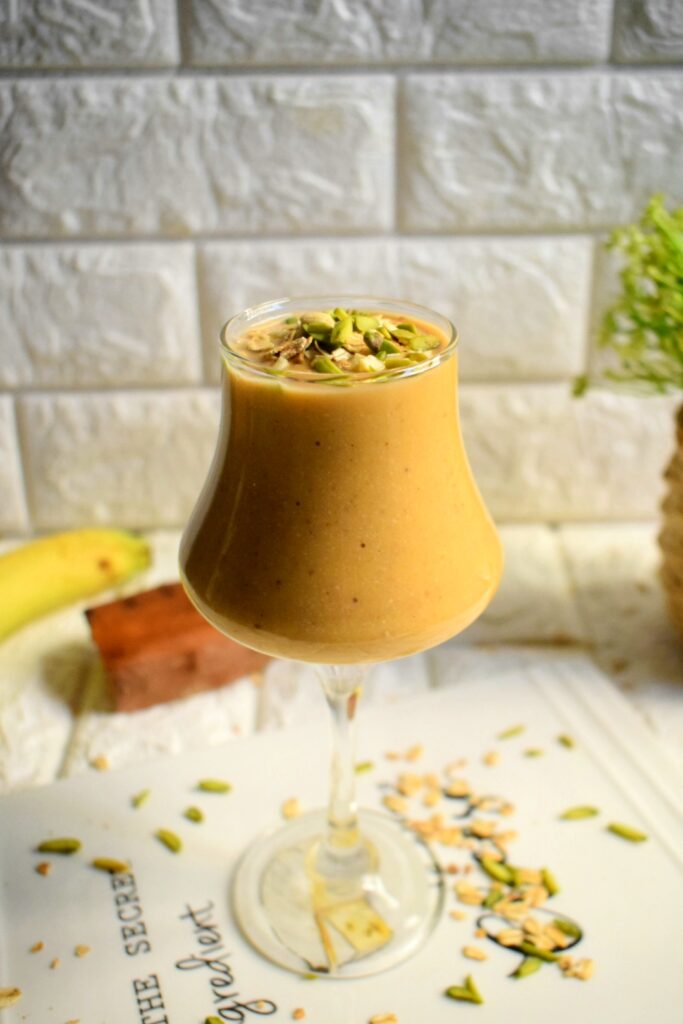 If you are someone like me who doesn't love the flavor of raw overnight oats this is far better I guess. Sweet potatoes are rich in important nutrients, which can help you stay healthy as you lose weight. Add some sugar or honey for extra sweetness, if you are serving it for kids!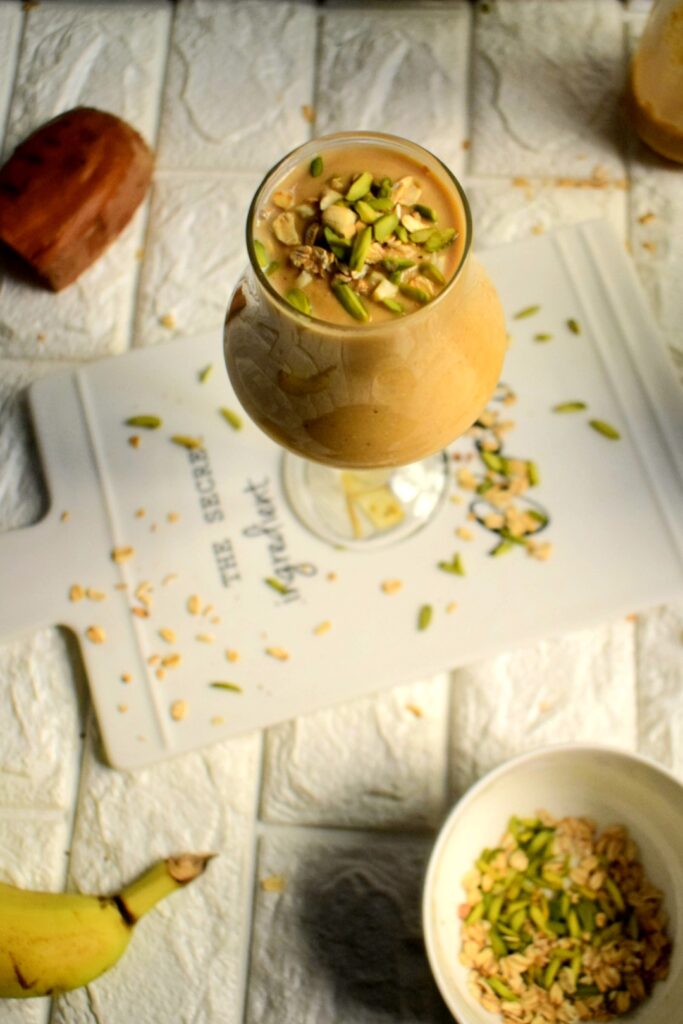 So if you are trying for weight loss, surely try to add such ingredients in your diet! This shake will make you feel fuller for a long time and help to reduce your hunger pangs! I'll try to add diet friendly recipe once in a week!
Ingredients
1 small piece sweet potato roasted or boiled
1 /2 or 1 small banana
2 pitted dates for sweetness
5 each cashew nuts and almonds
1 tsp vanilla or you may use cinnamon powder
1 cup milk or coconut milk
Ice cubes optional
Just blend everything in a smoothie blender, chill and enjoy!
Video