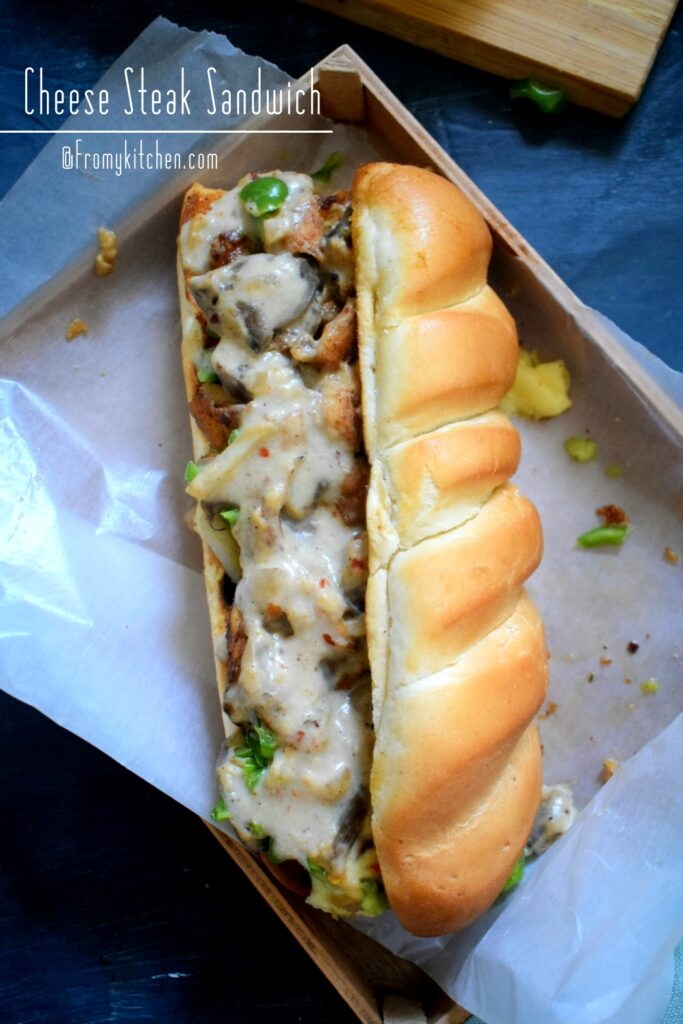 Cheesesteak sandwich with creamy mushroom sauce on top! The chicken is well seasoned and seared in garlic butter with a juicy texture! Should I say anymore? It's far better than those we buy from fancy restaurants, I guarantee you! Juicy sandwiches are my fav than the dry ones! How do you like yours?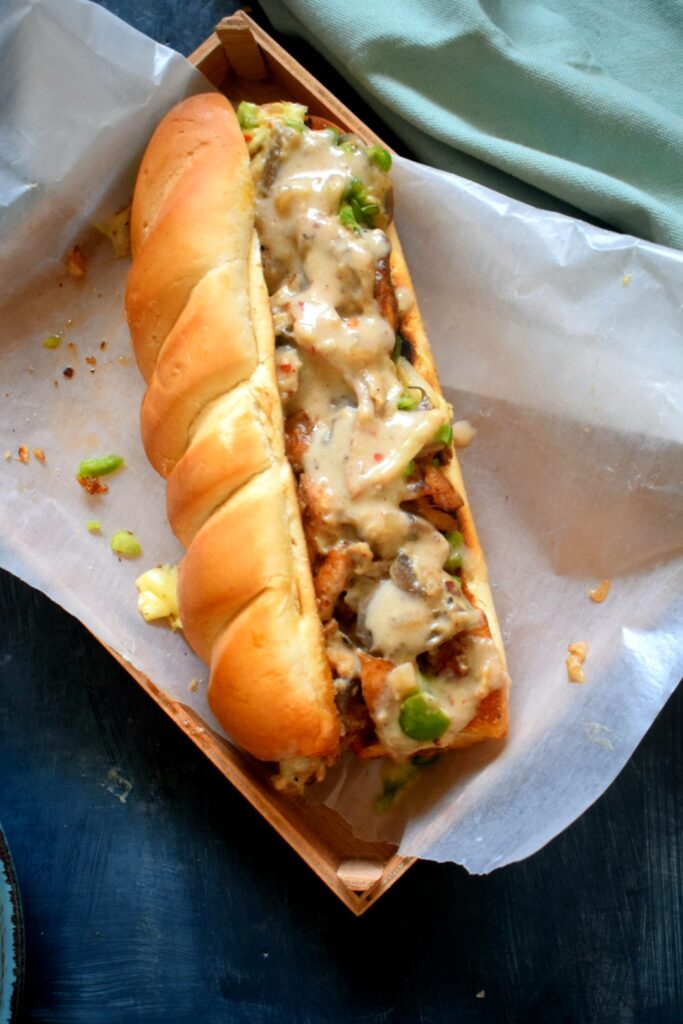 If you are a cheese steak sandwich lover please give this one a try, I'm sure you will love it to the last bite! If you do not like mushrooms, skip adding it and make the sauce. For a crunch, you may also add lettuce and tomato to your sandwich!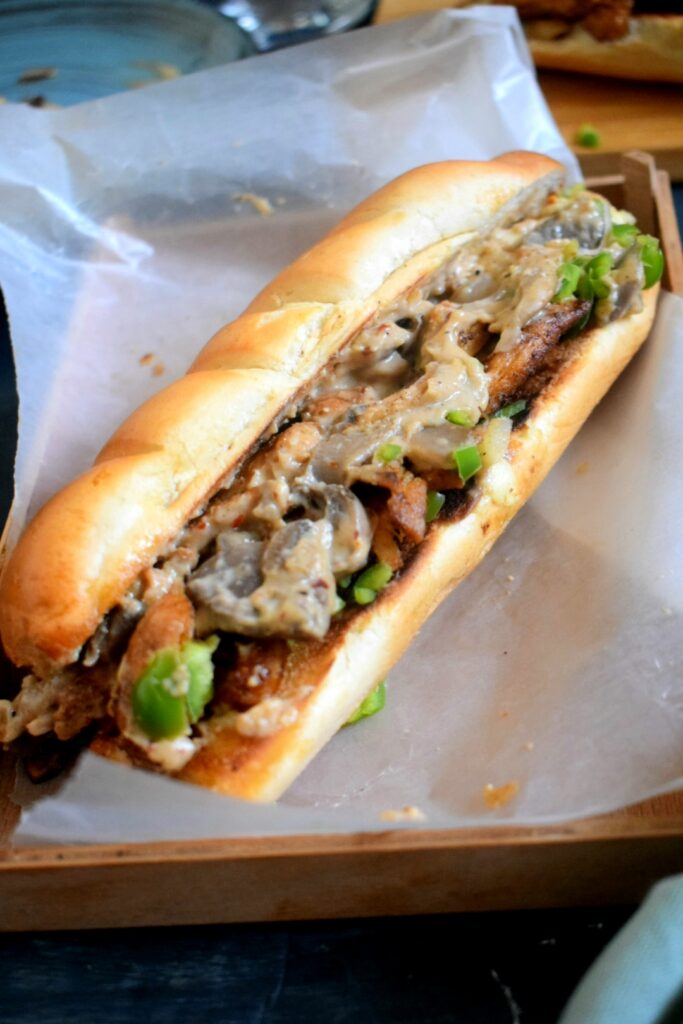 I love making sandwiches because we can literally add anything and everything that we want and make it how we like it! Trust me on this, try it out, guys! A filling sandwich you can have as a brunch or as a dinner!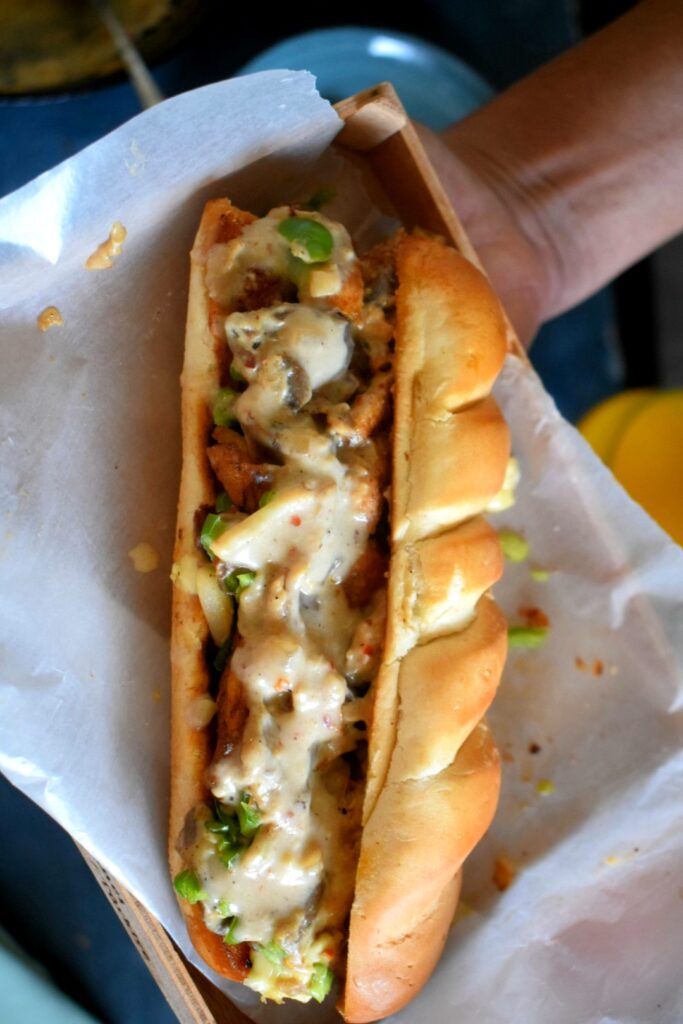 Ingredients
For Steak
2 chicken breast fillet
Salt to taste
Pepper powder to taste
Chilly flakes#
Some rosemary
Some Paprika or chilly powder
1 tbsp olive oil
2 tbsp butter
4 to 5 cloves garlic sliced
Slice cheese
Hoagie buns
For the Mushroom sauce
1 tbsp butter
small piece onion chopped finely
salt to taste
Mushroom sliced
1 tsp pepper powder and some chilly flakes
1 tbsp heaped all-purpose flour
1 cup milk
some parsley
Mozzarella cheese (opt)
Method
When the chicken is semi-frozen slice it from the center and marinate it with the above-mentioned ingredients. Let them sit for 30 minutes.
On a cast-iron pan drizzle some olive oil and grill the steak by flipping each side.
When it's half done add 2 tbsp butter and add garlic in it, cook the chicken in that garlic butter. Man the flavors are awesome!
Slice the thin pieces of chicken steaks when it's done(refer video)
In the same pan grill the bread.
For sauce in the same pan add some more butter, add chopped onion and salt with some garlic cook it.
Add the sliced mushrooms, pepper and chilly flakes cook it until the mushrooms are tender.
Add the flour and cook for a while, then add the milk mix and let them thicken slightly.
Add cheese and salt if needed.
Assembling
Make 2 portions of thinly sliced steaks add sliced cheese on top of it and microwave it.(refer video)
Put that over the grilled bread pour the sauce on top and dig in!
For a crunch, you may also add lettuce and tomato for a crunch!
Video!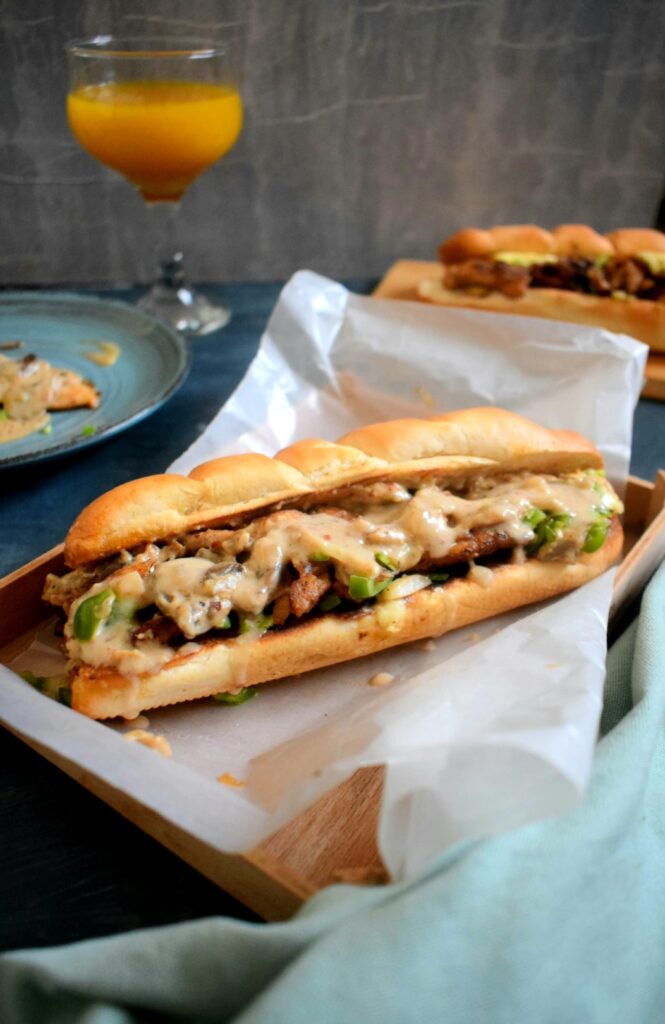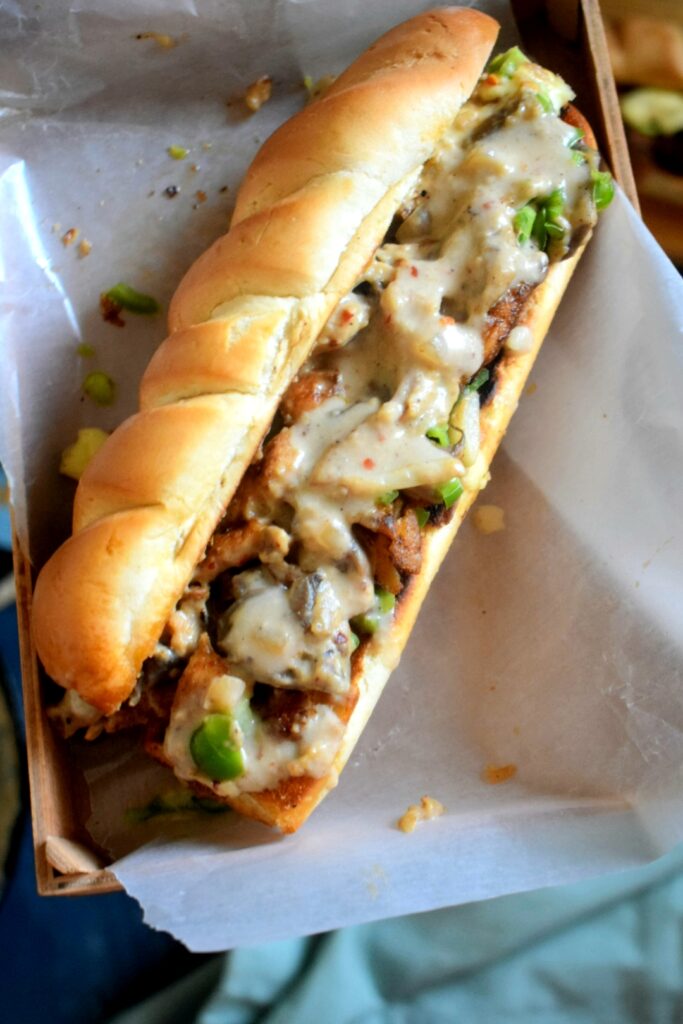 Enjoy every bit of it!