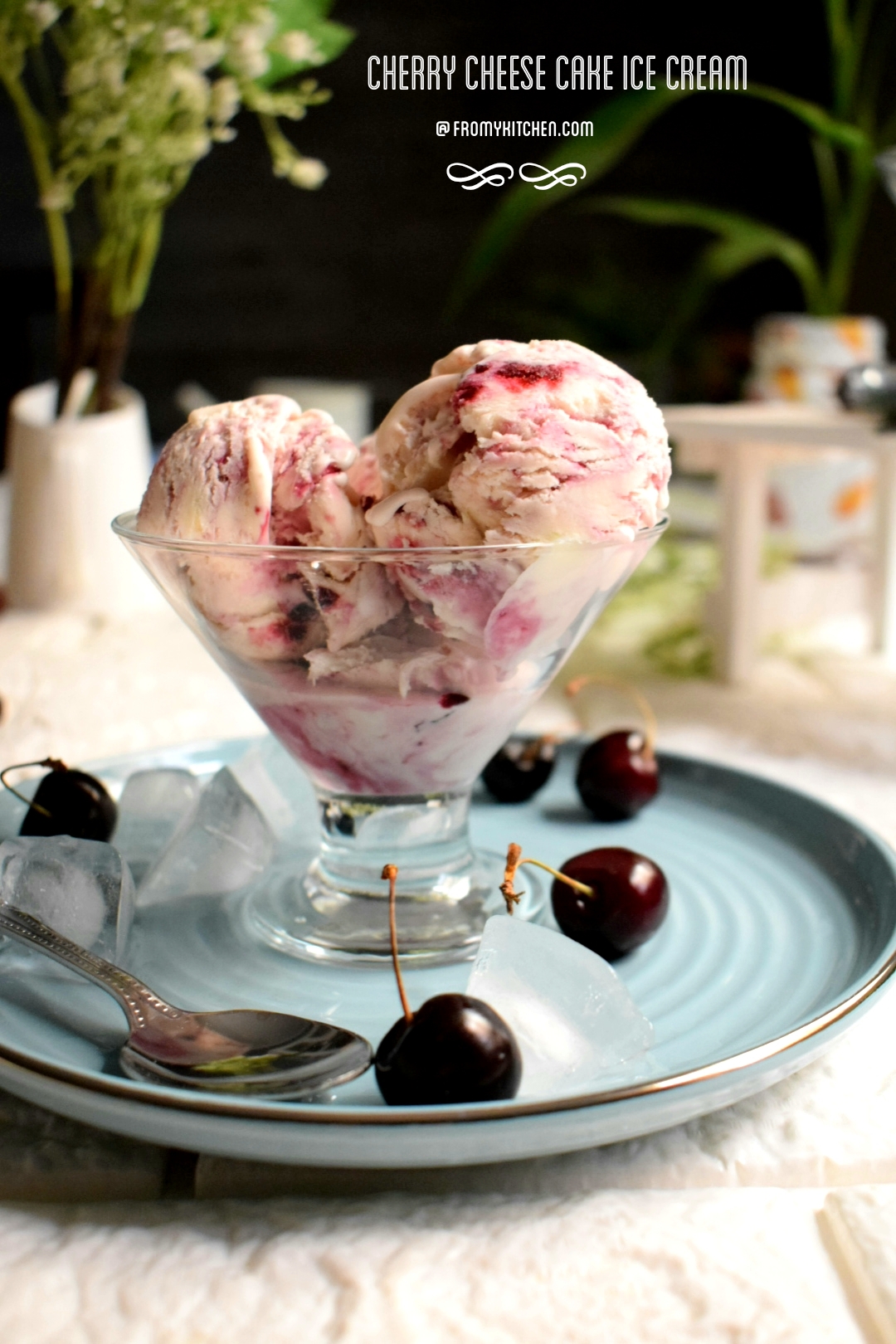 Ice Cream you scream we all scream for icecream! Yes, this ice cream screams like one more! Creamy, rich cheesecake flavored ice cream with delicious cherry compote! I must admit that this icecream really can be an alternative to the branded ones.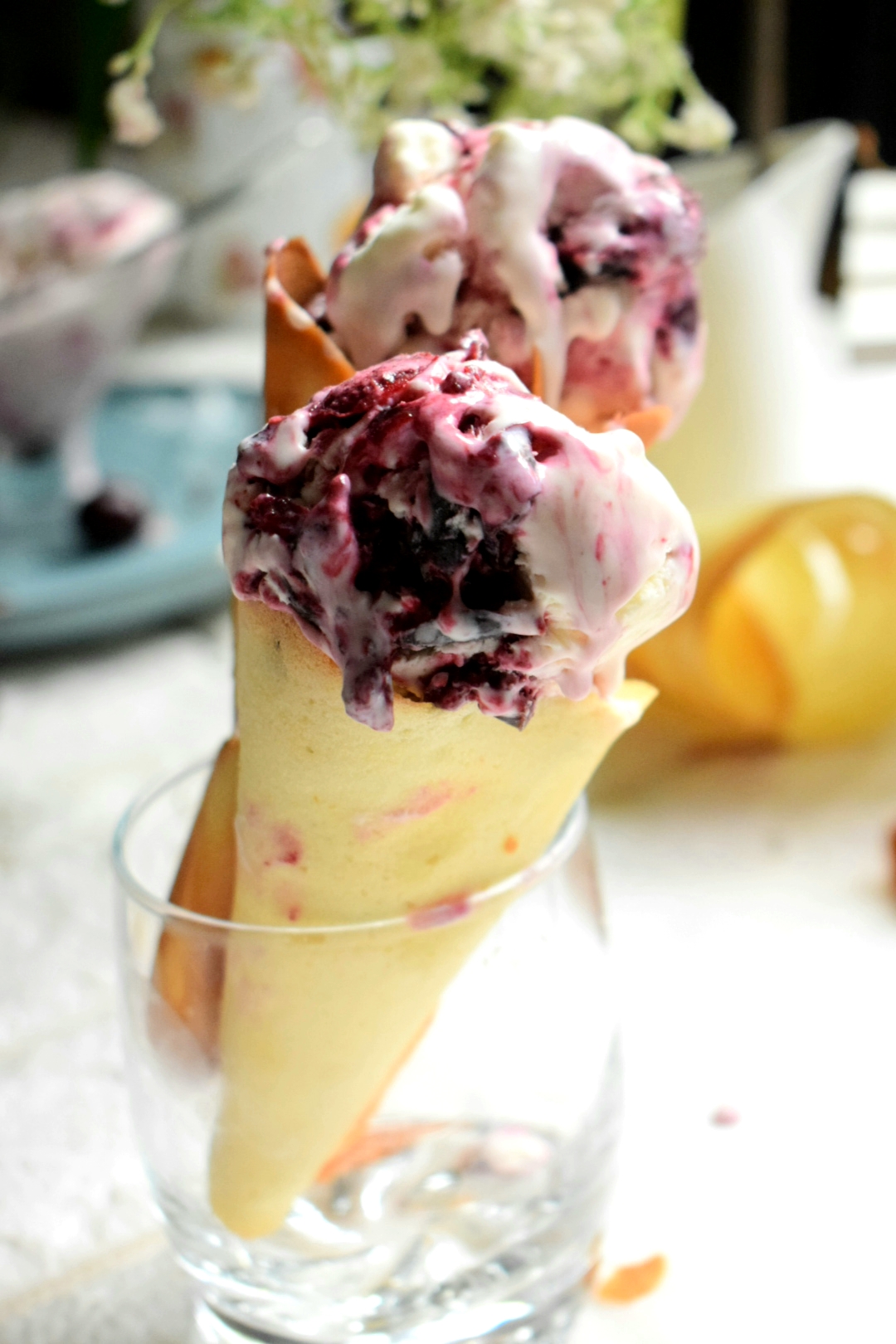 I shared it with my friends and they all gave me the feedback that it really beats the store-bought one! Here I'm making the best use of the cherry! I love it in any form and this one is a must-try peeps! If you can't get hold of cherries you may try with strawberries or any kind of berries! This year we are stuck here where the summer is on its peak, so making ice cream as Eid dessert will be a great option isn't it? If you wanna try something different as a dessert this one will be great!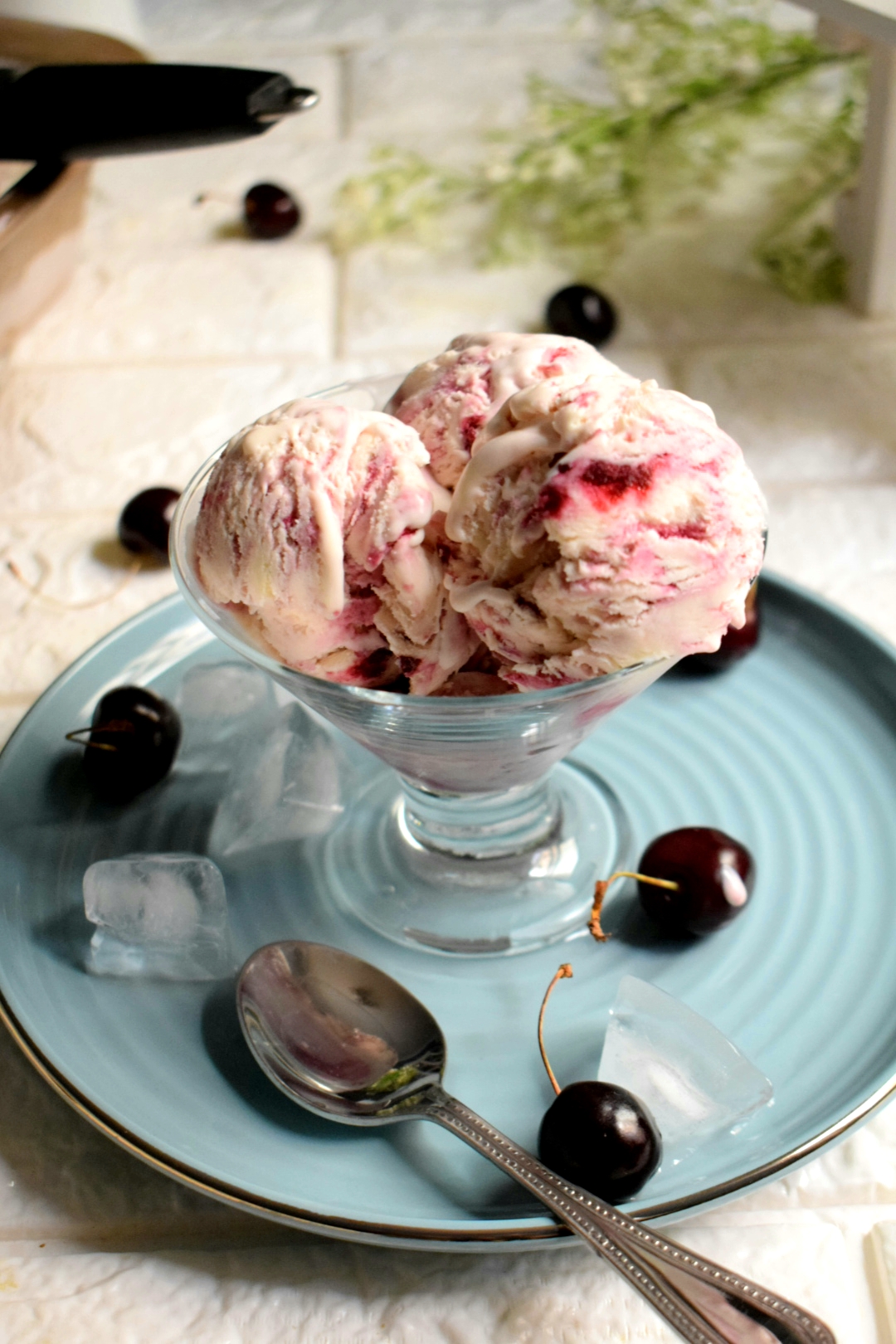 If you are a cheesecake fan and love it in any form make sure you try this recipe! I love Baskin Robbin's cheesecake ice cream, it is that bits of cheesecake and strawberry swirl that makes it soo creamy and delish! I was trying to replicate that and I'm so happy with the result, My friends and family give me such amazing feedback that I was on cloud 9!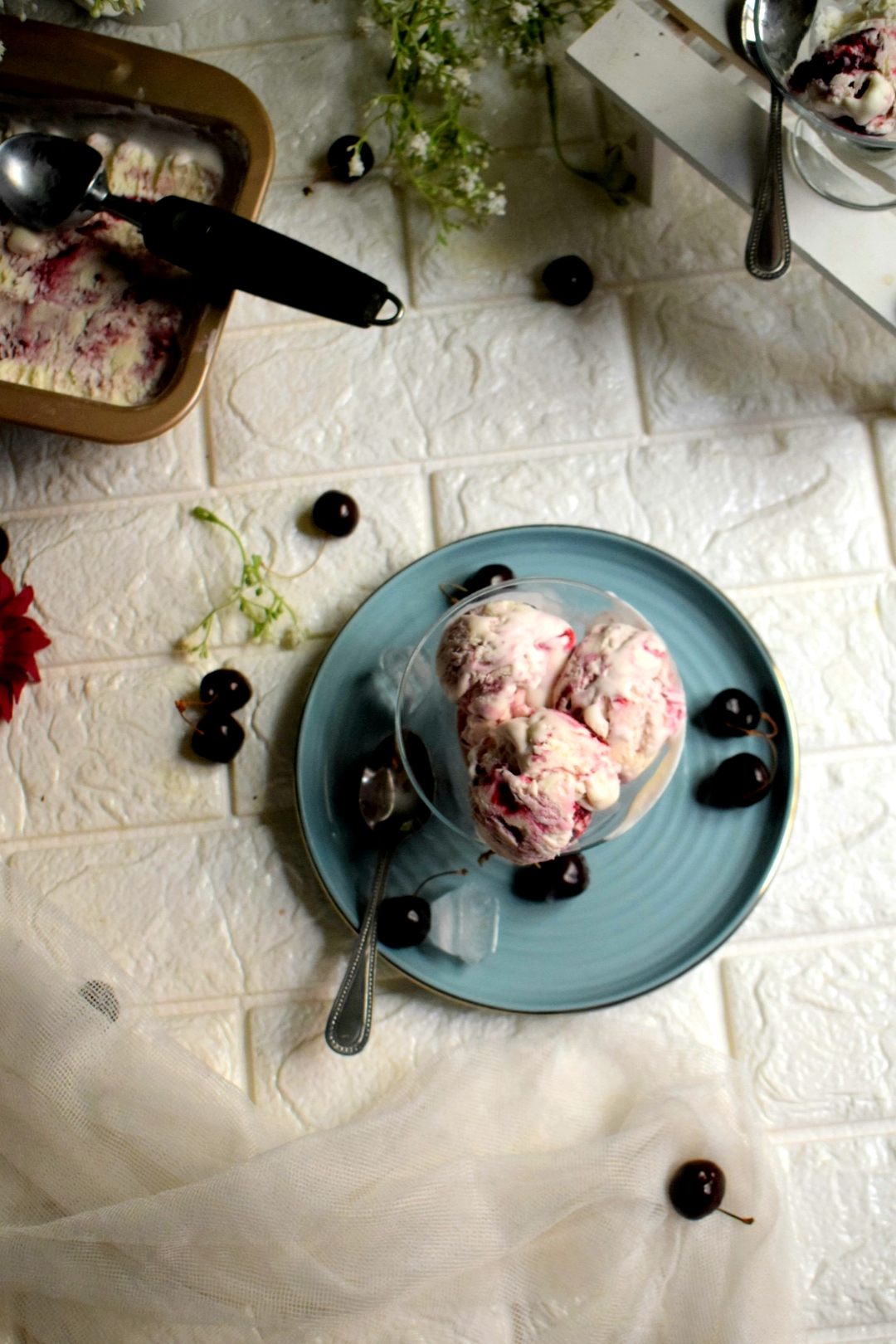 Ingredients
Cherry Compote
1 cup deseeded cherries
2 to 3 tbsp sugar
3/4 cup water
Put all these in a pot and cook it until it becomes mushy and thick(refer video)
For Frozen Cheesecake
5 to 6 cream cheese cubes
Powdered sugar for taste
100 ml fresh cream
Vanilla essence
Beat all this in a blender or using an electric beater, pour it in a tray and freeze it.
For Icecream
2cups whipping cream
3/4th of a tin condensed milk
1/3rd cup + 2tbsp cream cheese or labneh
vanilla essence
Method
Whip the cream to soft peaks with some vanilla in it and keep it aside
In another bowl, whisk cream cheese and condensed milk and then pour it to the whip cream mix and fold it or whisk until everything is incorporated.
Take out the frozen cheesecake cut it into cubes and fold it in the icecream.
Pour the ice cream in a container add 2 or 3 tbsp cherry compote and swirl it.
Pour the rest of the ice cream and freeze it for 4 hours.
Take it out when the ice cream is semi-frozen and then add rest of the cherry compote and just swirl it with a skewer freeze it overnight and dig in!
To get a smooth scoop let them sit out for a few minutes and then scoop it!
Video!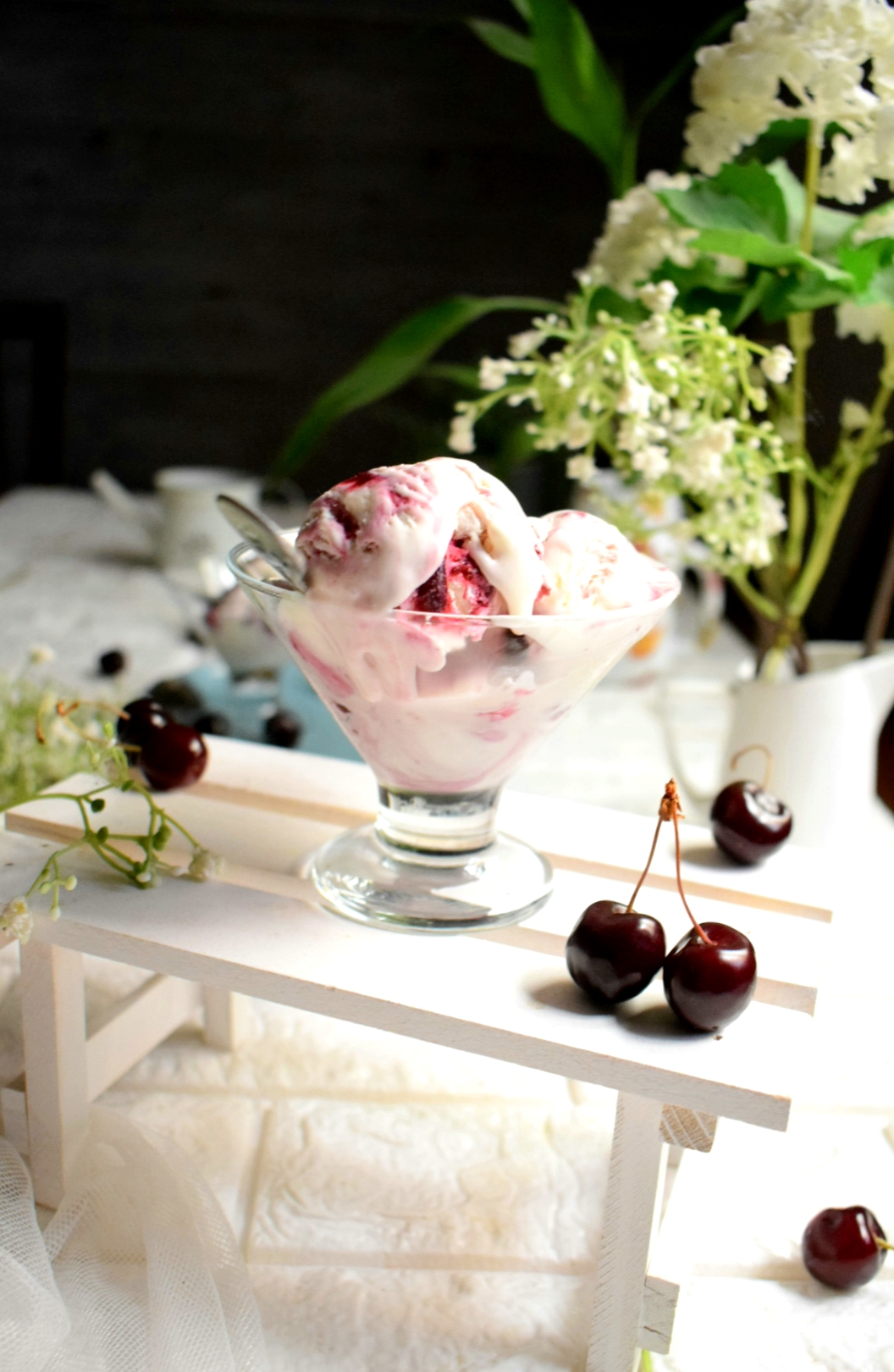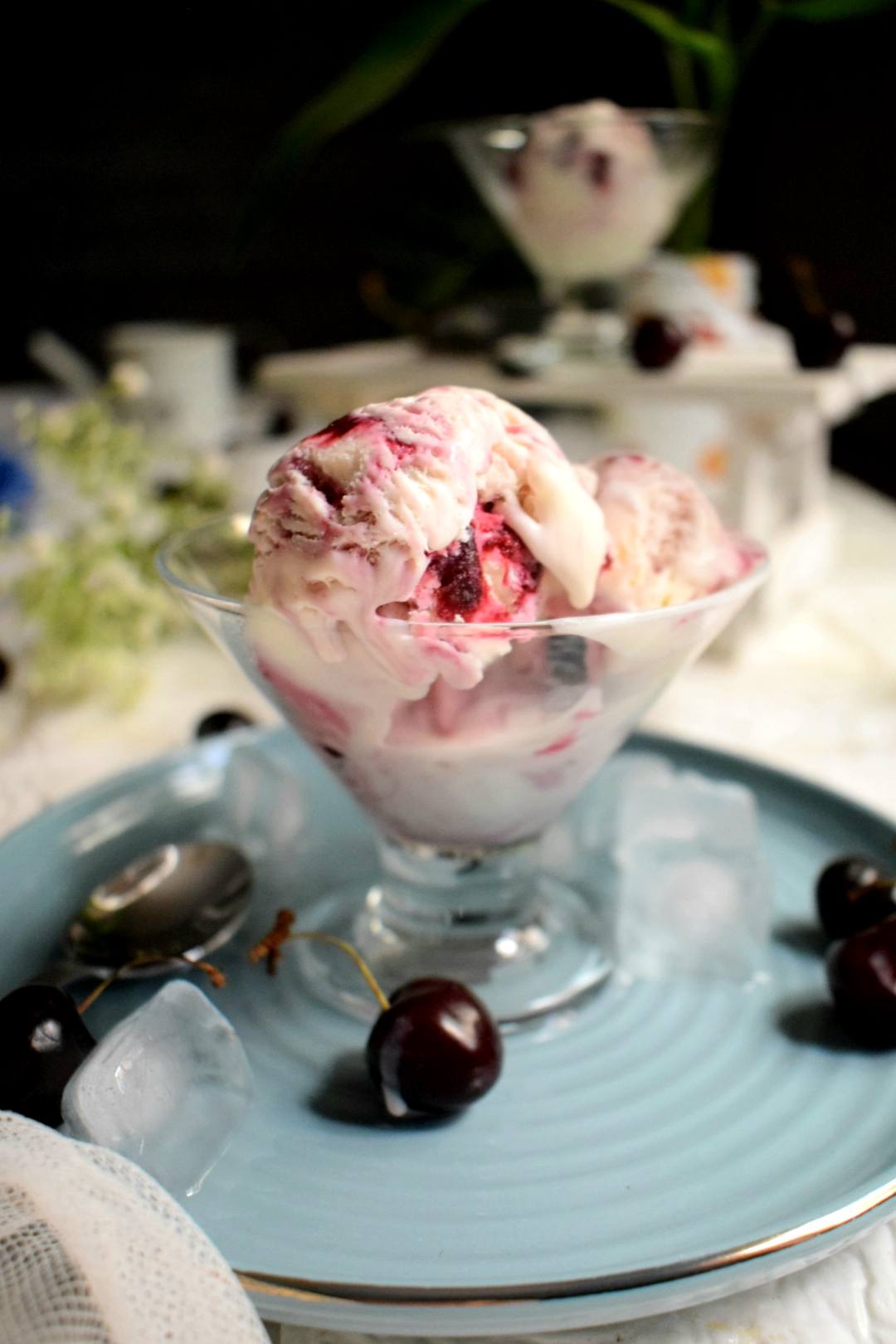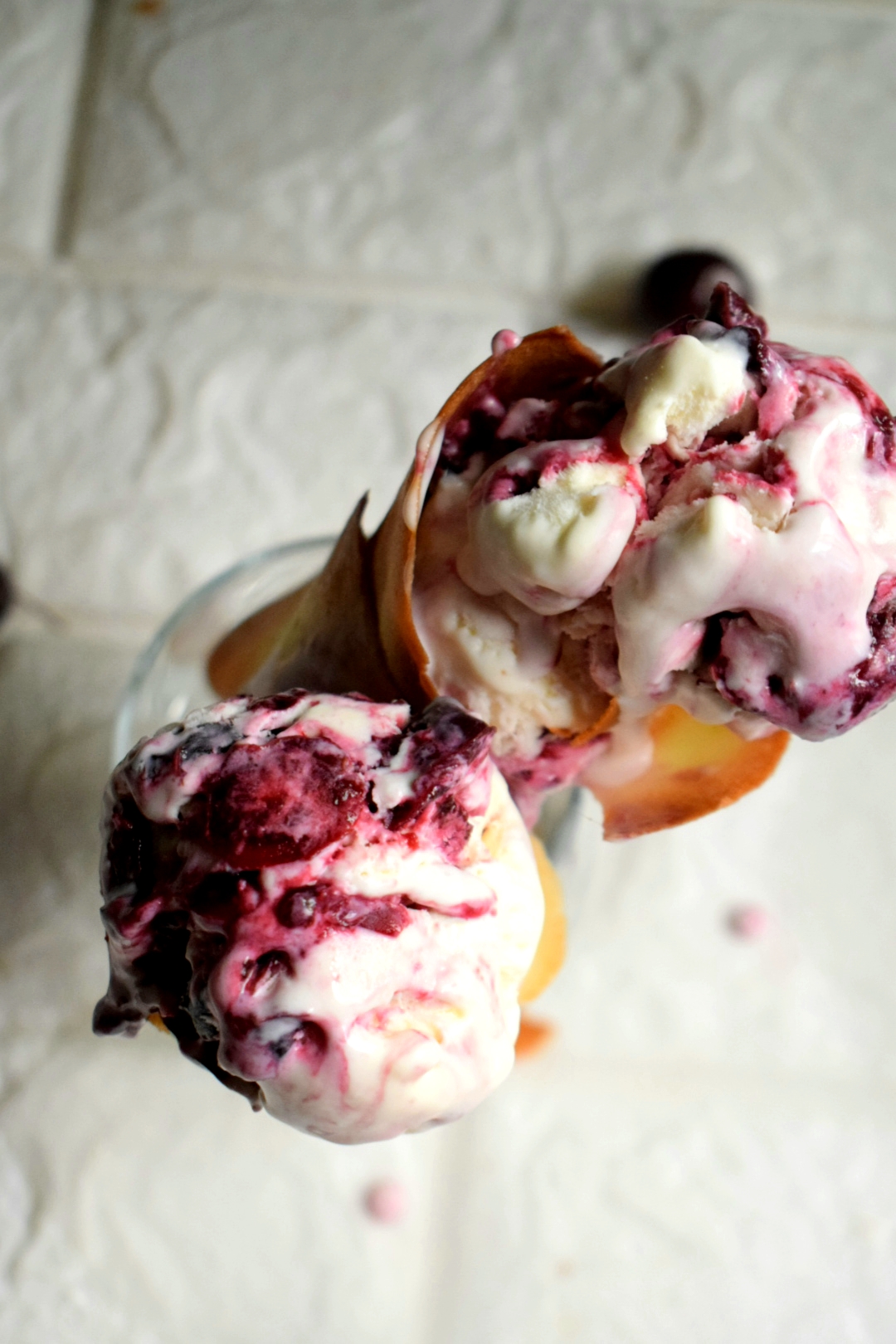 Enjoy!