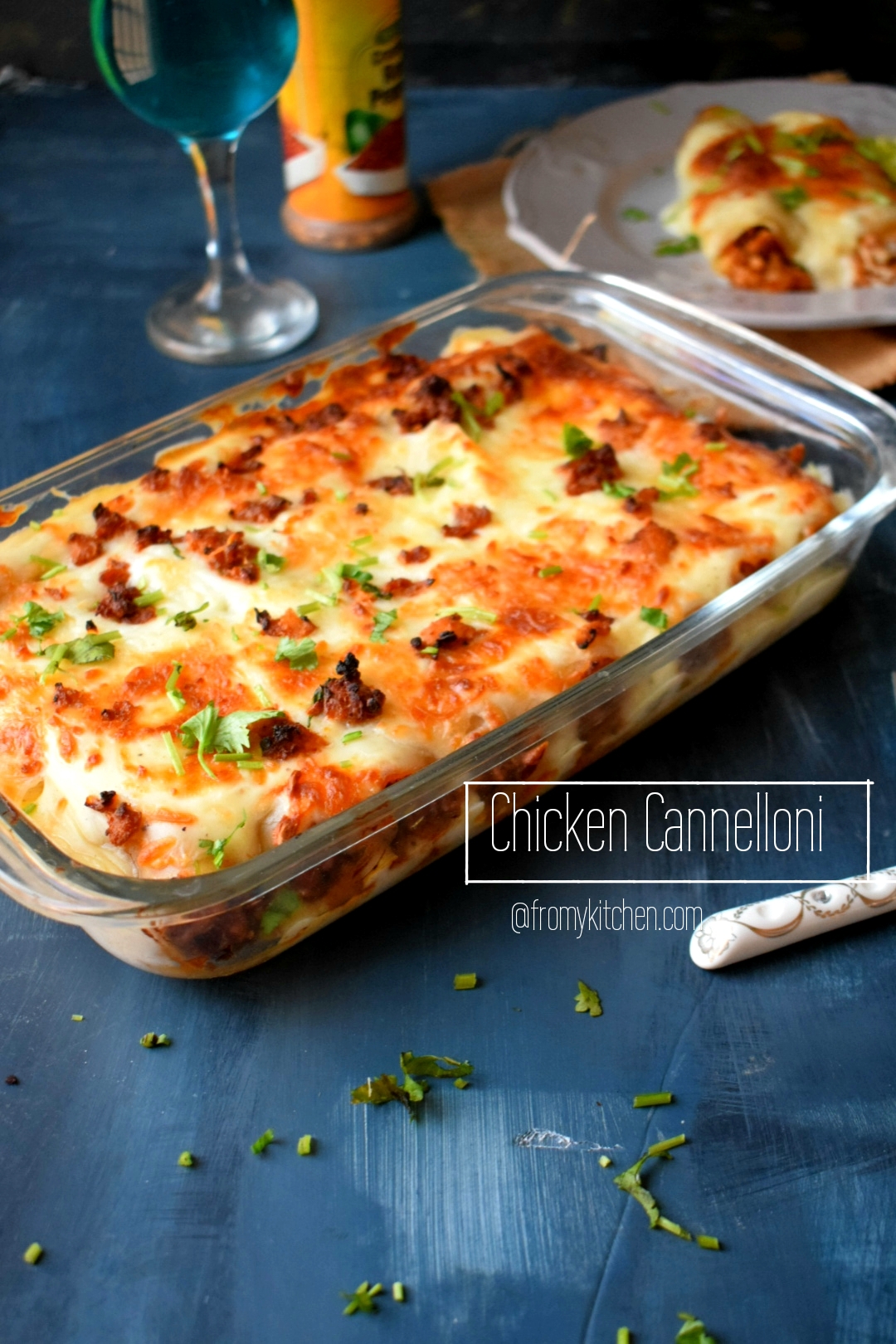 It's been a long time since I have shared some cheesy treat! I mean really cheesy gooey and delicious! Cannelloni is a cylindrical shaped lasagna which is stuffed with cheese or minced filling and then covered with bechamel sauce and loads of cheese! Simple and delicious food to enjoy once in a while!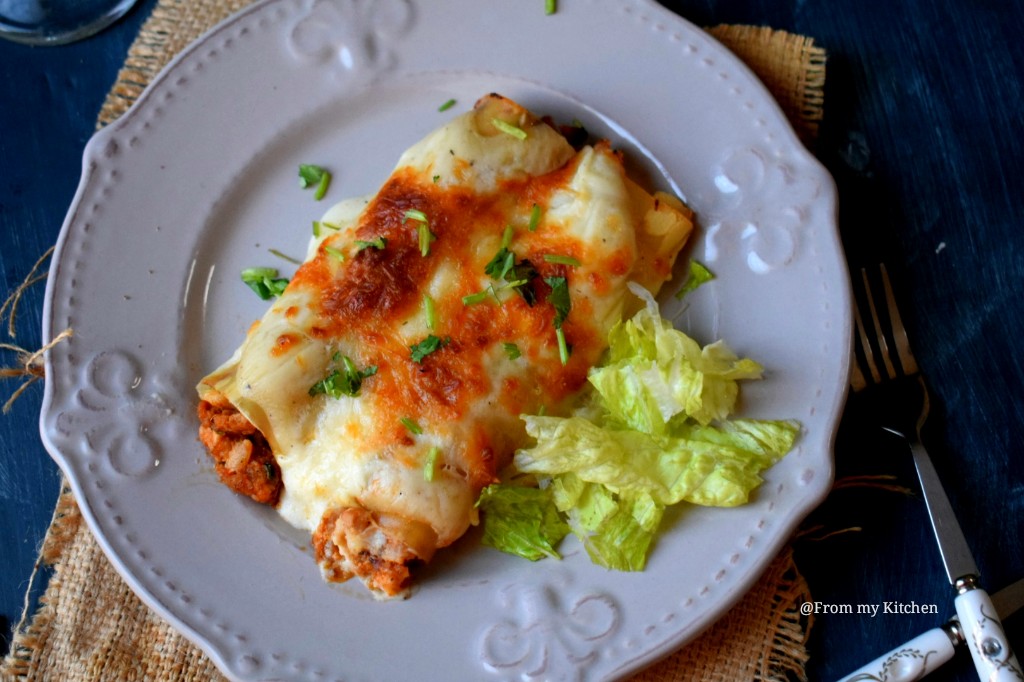 Yes, it's almost like lasagna but here, instead of stacking the meat sauce, the filling is dry and is stuffed inside the pasta. The filling tasted so good and i bet you can't stop this cheesy goodness in one serving! Kashif was demanding for lasagna for a long time and finally, I made this to stop his cravings! Happy kid and happy mamma!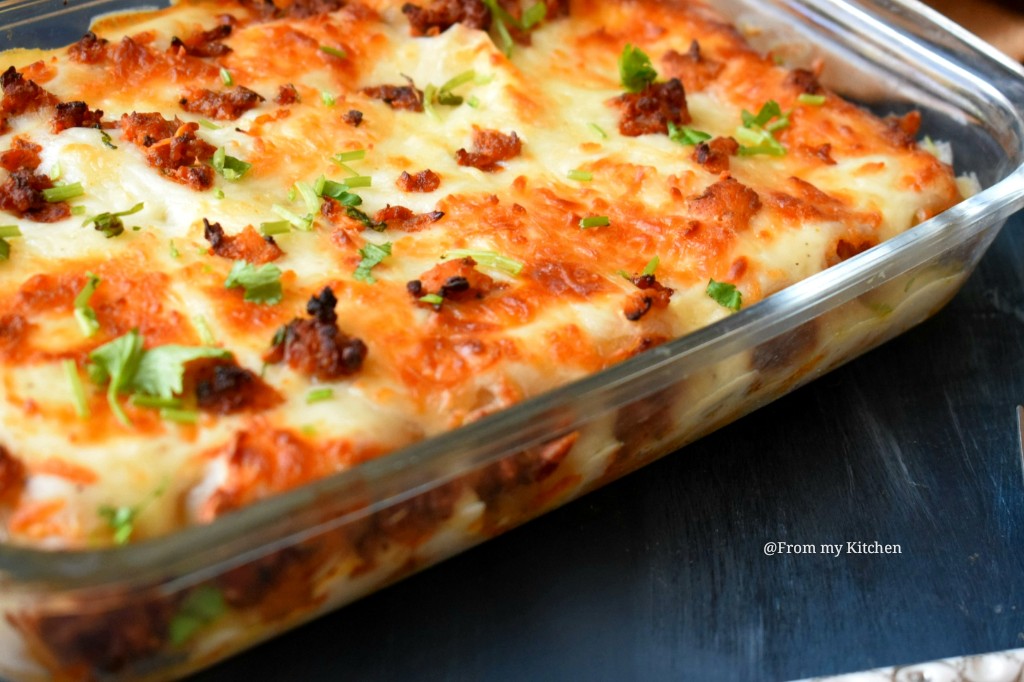 My lasagna too is a lip-smacking one which I got many awesome feedbacks for that recipe, so do check and try it out if you are a cheesy treat lover. Ultimate comfort food on a chilly day! In cannelloni, the popular filling includes spinach and ricotta or minced meat filling. The filling should be sticky enough to stuff it inside the pasta.
Honestly speaking, I am on clean eating these days, but this cheese loaded beauty made me fall for it. I'm sure kids and adults will equally love it!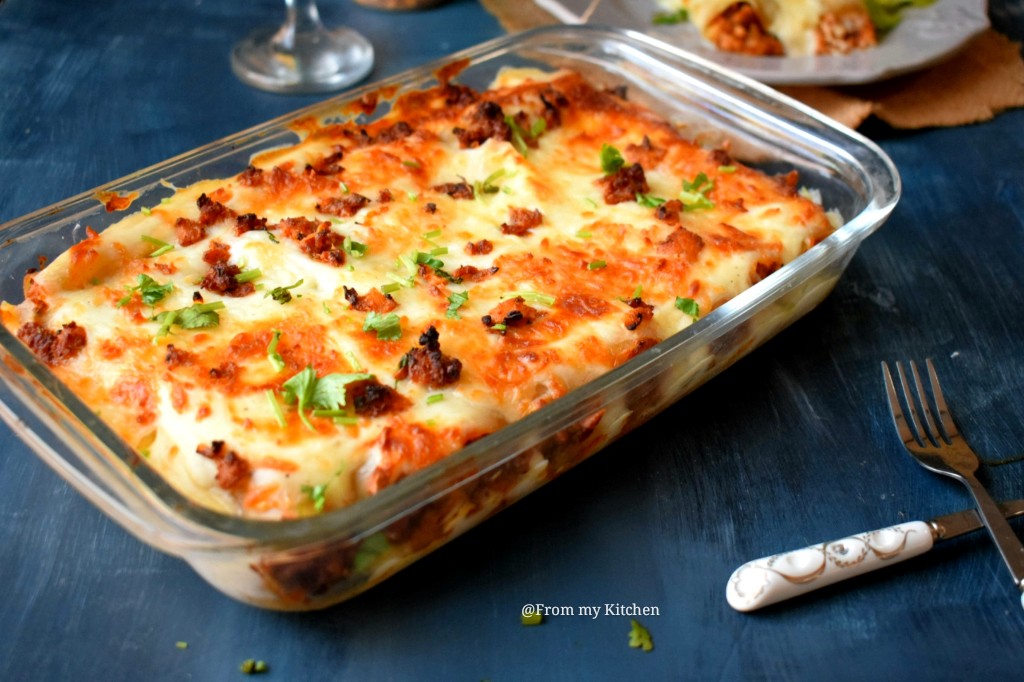 Check carefully the notes to boil the cannelloni to avoid the mess.
Ingredients
Cannelloni pasta
400 gm Chicken mince
6 to 8 cloves garlic chopped
 1 large onion chopped
salt to taste
1/2 to 1 tsp pepper powder
1/2 to 1 tsp chilly flakes
1 tsp paprika powder
2 tsp tomato paste or (1 tomato pureed)
2 to 3 cube cream cheese
Some Italian seasonings
Some cilantro and basil leaves
2 tbsp olive oil
For Bechamel sauce (white sauce)
5 tbs butter
3 to 4  tbsp all purpose flour
salt to taste
pepper and chilly flakes
3 cups of milk
1/4 cup mozzarella cheese
Some more mozzarella for topping
Method
For Boiling Cannelloni
I used to boil my lasagna sheet and cannelloni even if the box said no cooking needed. That is because once i tried without boiling the sheet and i felt its underdone on some parts, so I don't want it to happen again. But anyways if you are daring enough to try that way u can, the only thing to remember is u will need enough sauce to cover the sheet. So this is how i used to do it.
Boil the water and add salt, When the water is boiling put the cannelloni in it. Cook it for 5 minutes or until just it is soft on touch but it should retain its shape. If we wait for it to cook completely what happens is you will not get that cylindrical shape and it will be a mess while filling it.
Drain it and immediately spread it on a baking tray so that it will not stick to each other.
For Filling
In a pan add some olive oil, when its hot enough add the chopped garlic and saute it until it releases its aroma
Then add chicken mince break the lumps and cook it. Add salt mix and cook.
When the mince turns to white(no more pink) add the finely chopped onion mix well and cook it for few minutes until the onion is soft.
Then add the chilly flakes, pepper, paprika and mix well. Cover and cook it for 5 minutes.
Then add the tomato paste and mix and cook for few more minutes.
Add the cheese and Italian seasoning. Mix well until all incorporated.
Add the cilantro and basil. Switch off the flame. The yummilicious filling is ready.
For Bechamel
In a pan add butter, when it melts add in the flour and cook for few minutes.
Add milk slowly and cook it by stirring continuously until you get a thick sauce. Add salt, pepper and chili flakes in between.
When it starts to thicken up add the cheese and switch off the flame. Here the white sauce should not be too thick or too thin, it should be in pouring consistency( check the video)
Assembling
Preheat the oven to 200 degrees
Take 2 0r 3 tbsp white sauce and add it to the filling and mix well. (this is to make the filling a little sticky)
In an oven proof bowl pour some of the white sauce and then stuff the half boiled cannelloni with the filling (check the video on how to fill it)
Arrange it neatly on top of the white sauce and then after finishing it pour the white sauce on top of it to cover the cannelloni add lots of mozzarella on top and bake it for 15 to 20 minutes on 200 degrees preheated oven.
Video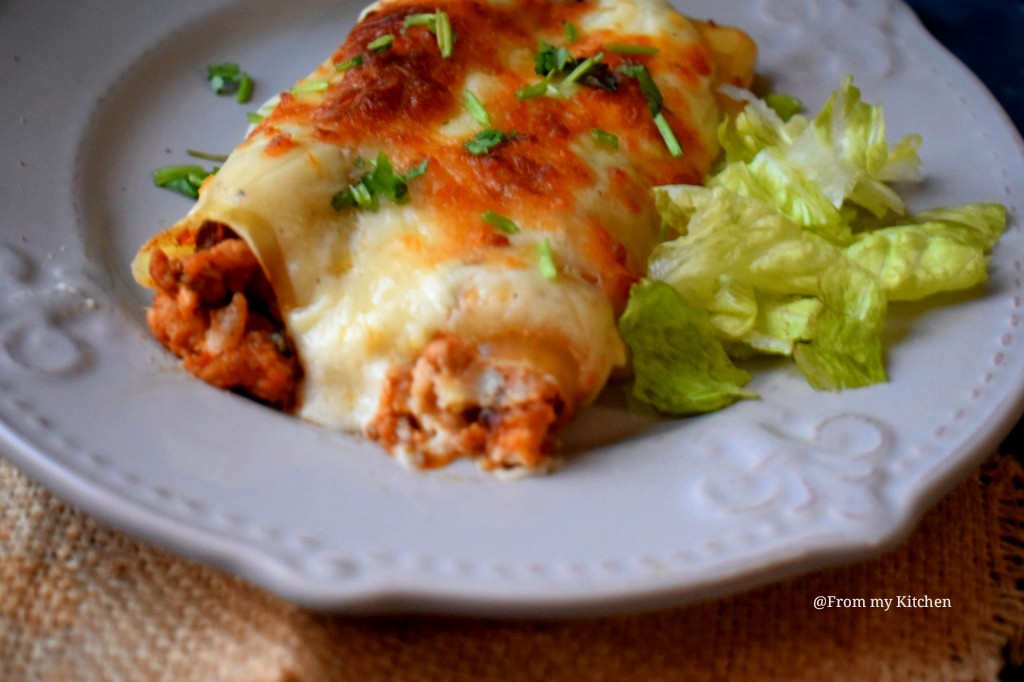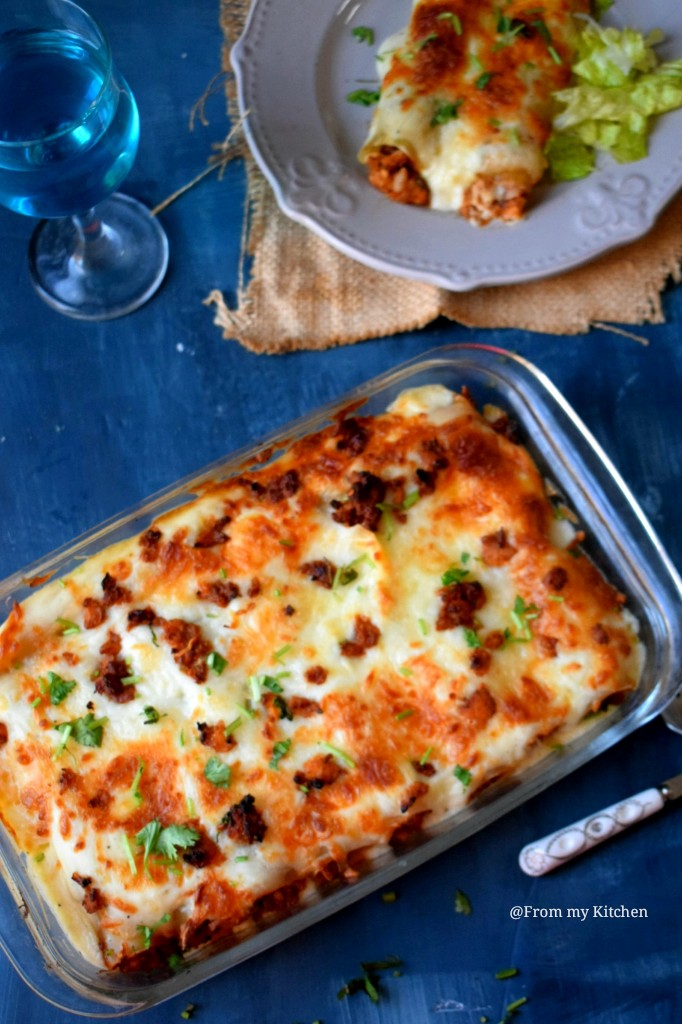 Relish this Cheesy gooey delight!!
Happy Baking!