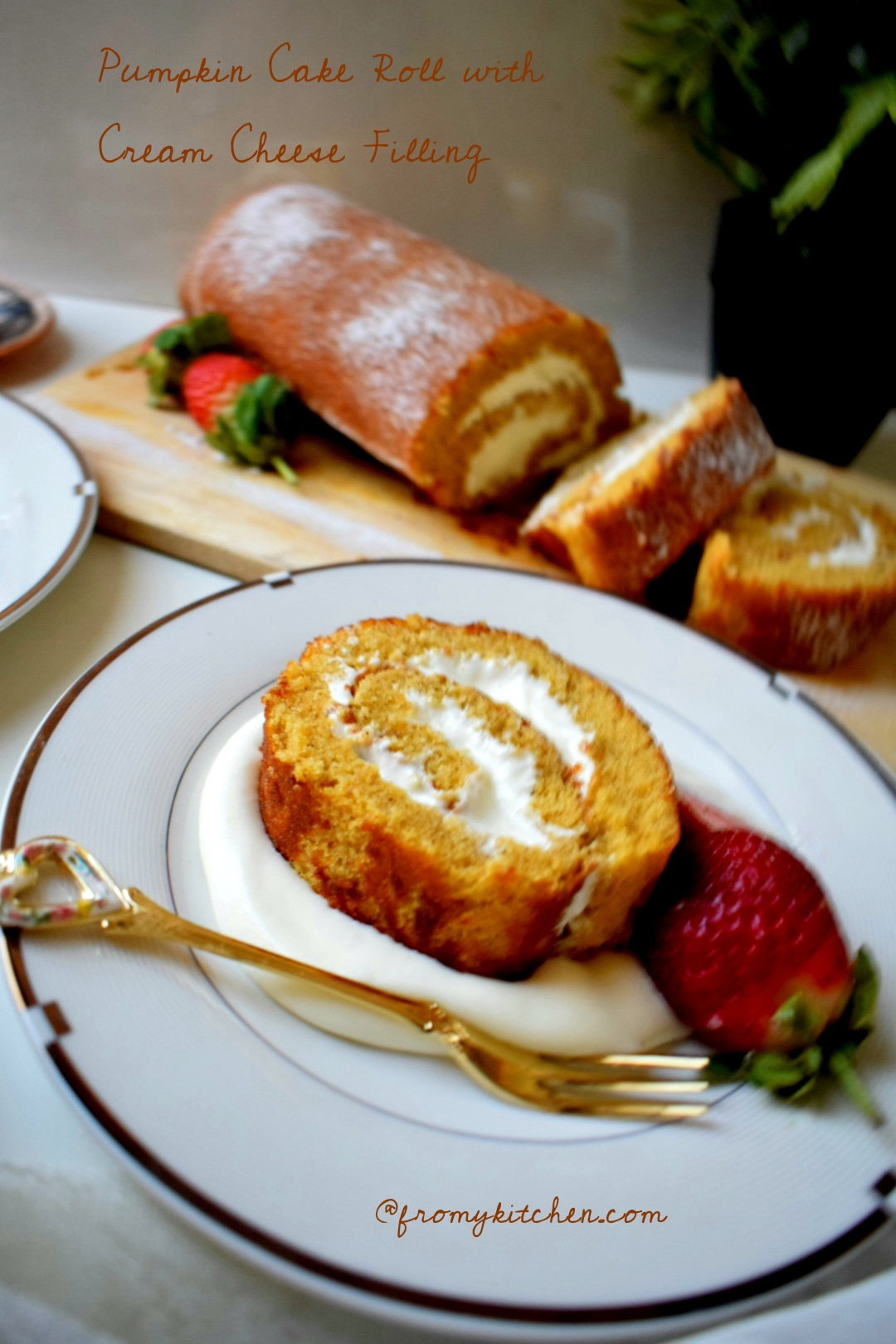 The festive season is here and everywhere we can see droolilicous desserts and treats! So thought to share something in my feed too! December really has a positive vibe in it! Holidays festivals new year and much more! Hope everyone is enjoying their holidays and relaxing with their friends and families.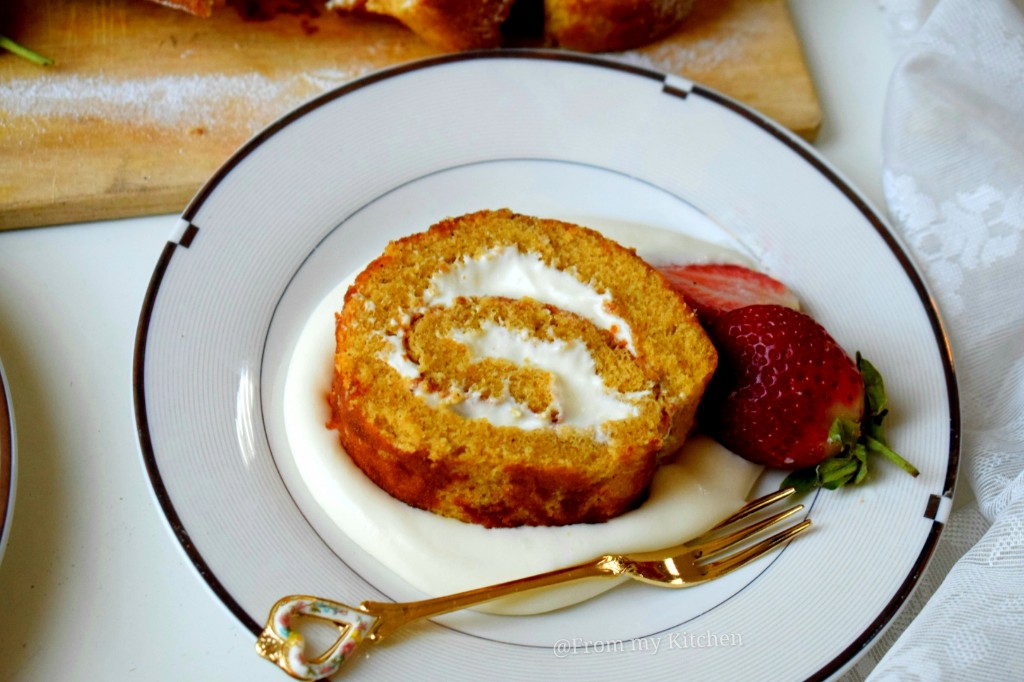 So today I'm sharing a soft spongy and perfect recipe for pumpkin cake roll with a well-balanced cream cheese filling! I'm so happy to see this perfect crack free swiss roll in my feed!hehe! Yes, I tried many recipes some were good, some were ok and some were an utter flop which turned into some other recipes! 😆 So this time I'm so glad that i succeeded in making a perfect cake roll! Yay! Will soon try to share a vanilla jam roll recipe too.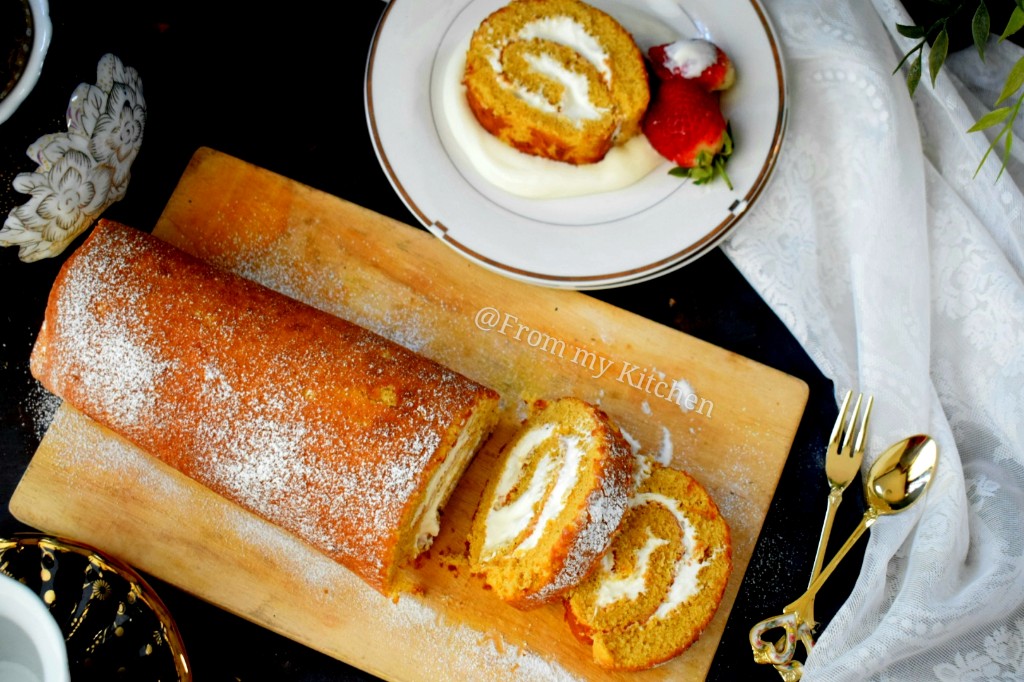 Here to make pumpkin puree I sliced the pumpkin to medium sized chunks without pealing. Then pressure cooks it for 4 whistles and then peeled off and pureed it. When its cool down store it in an airtight container and refrigerate it. Use it when need.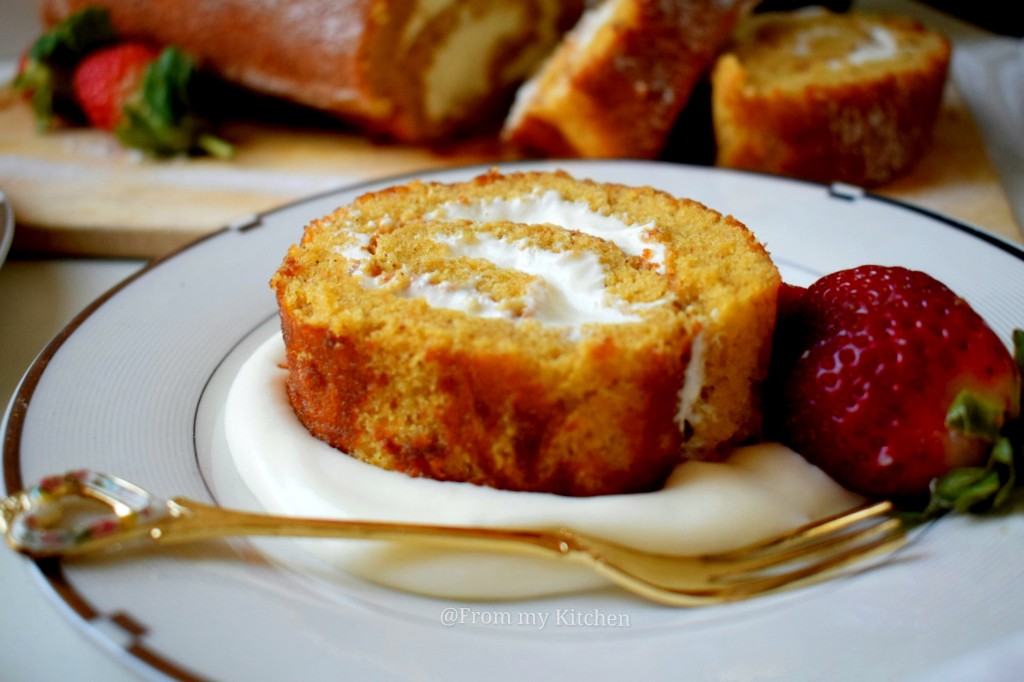 As its holiday season experiments are going on!hehe! So stay tuned!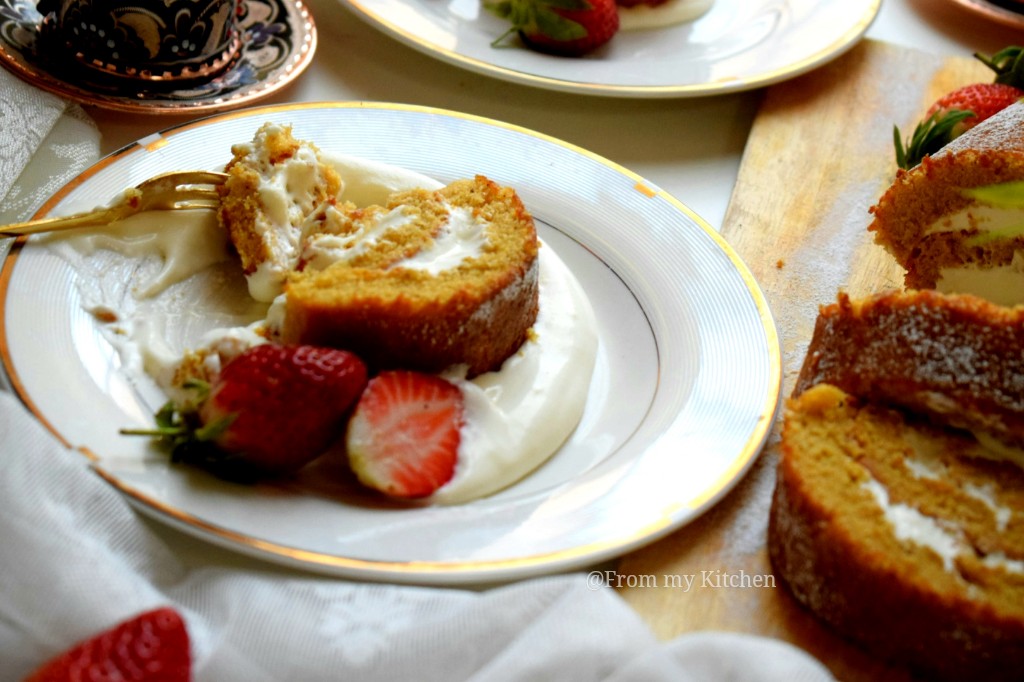 Ingredients
3 eggs
1 cup powdered sugar
 1 tsp vanilla essence
⅔ cup pumpkin puree(see notes)
3/4 cup + 1 tbsp all-purpose flour
1/2 tsp baking soda
3/4 tsp baking powder
1/2 tsp cinnamon powder
For Cream cheese filling
2 sachet whip cream powder
1/3 cup milk
150 gm fresh cream
4 to 5  tbsp icing sugar
3 heaped tbsp cream cheese spread
1 tsp vanilla
Method
Preheat the oven to 180 degrees
Grease a jelly role pan and place parchment paper on it, spray it again and keep ready.
In a large bowl whisk egg until fluffy. Then add powdered sugar and beat until light and pale yellow in color.
Add in vanilla and pumpkin puree and beat until its incorporated,
Add oil and beat,
Then sieve the dry ingredients and gently fold it. Use the beater just to mix the flour( don't over beat batter, it should be fluffy and airy)
Spread the batter evenly and bake it for 10 to 15 minutes or toothpick inserted comes out clean.(be careful not to over cook the cake as its very thin)
Crucial steps in a cake roll
As soon as the cake comes from the oven, dust a kitchen towel with powdered sugar and place it over the pan.
Place a large cutting board on top of the towel and flip them both over so that the cake is resting on the kitchen towel.
Gently remove the parchment paper from the cake.
Starting at the short end of the cake, slowly roll the cake, keeping it tight. (The towel should be rolled with the cake) Check the video for detailing). Let the cake cool completely.
For filling
Beat whipping powder with milk until slightly thick. Then add fresh cream icing sugar and vanilla beat well until stiff.
Then add cream cheese and beat well. (check and add icing sugar as required).Chill it until use.
Assembling
When the cake is cooled completely slowly unroll it.
Spread the filling evenly and gently roll it again Cling wrap it tightly and let them sit in the refrigerator for good 4 to 6 hours. (This will help in neat slicing)
Slice it carefully and dig in.
Notes: You will only need half of the filling qty from mentioned above, but if you want to cover the whole roll the above mentioned will be perfect. To make pumpkin puree just check above write-ups.
Video Tutorial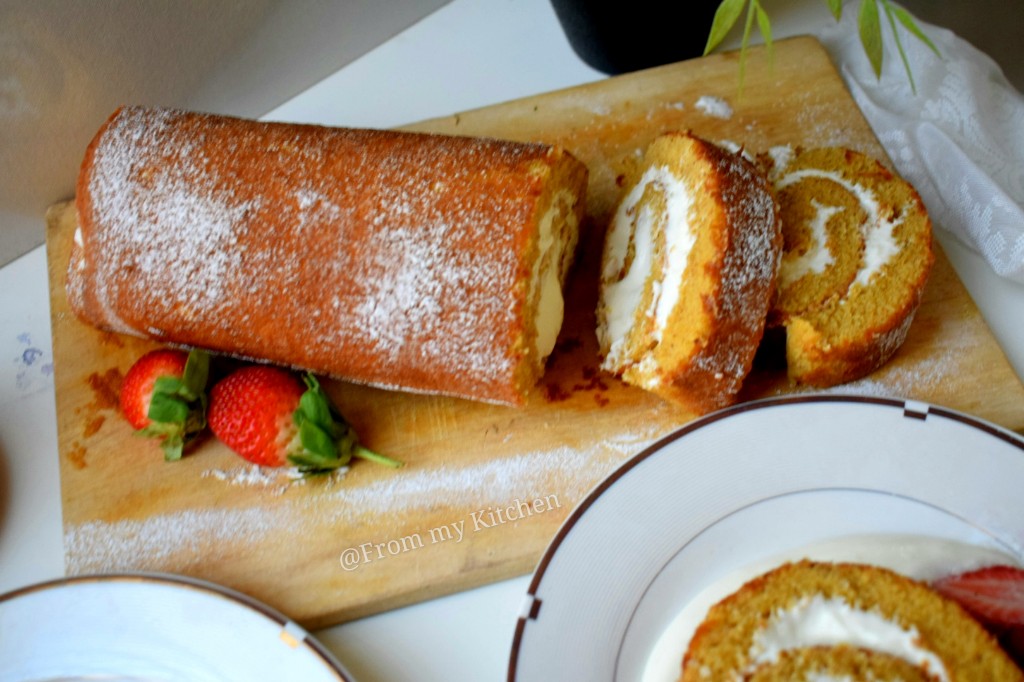 So this is my soft and delicious perfect Cake Roll! Check the video and you will know how exactly it is made.
Happy Baking!