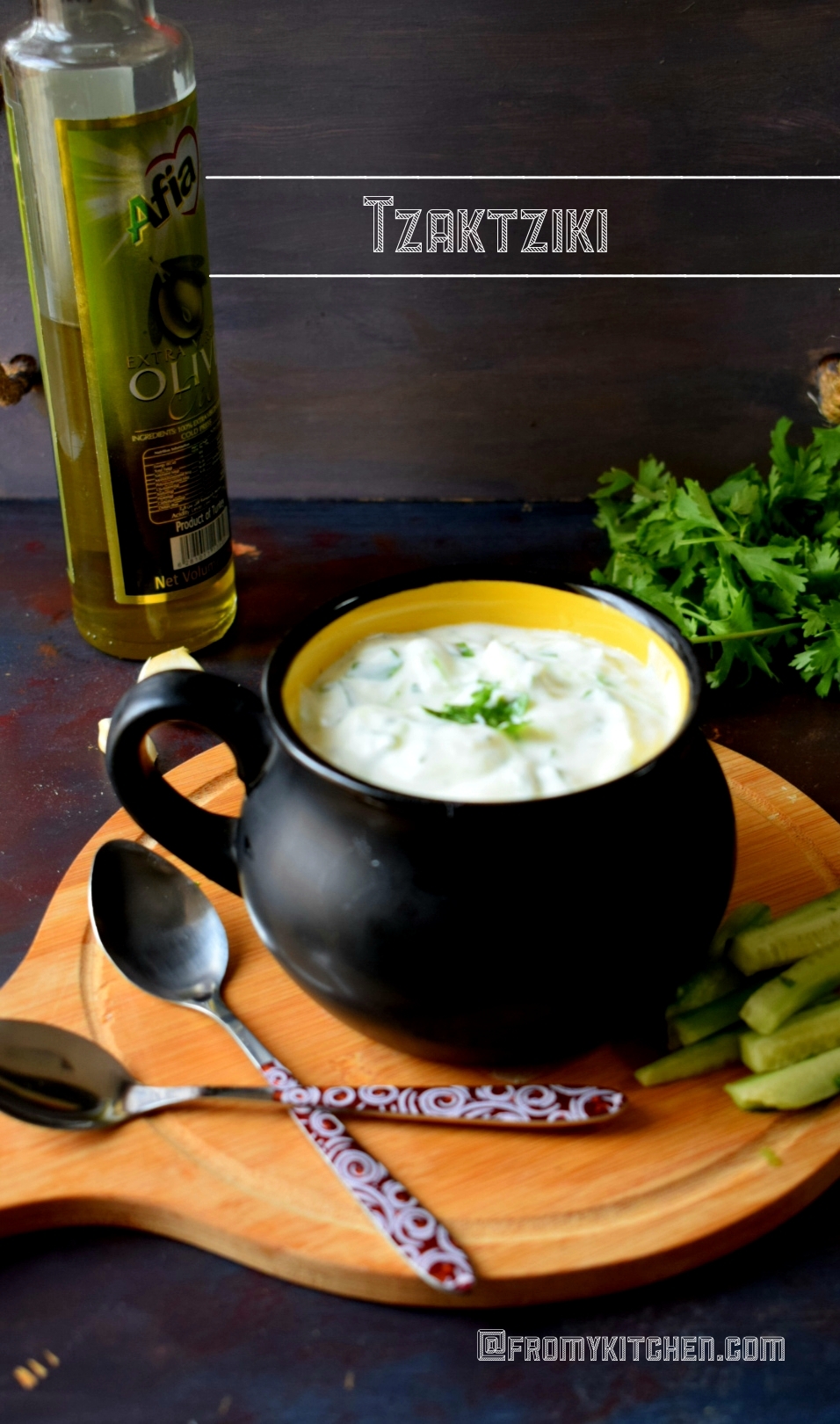 Tzaktziki is a yogurt based dip found in the cuisine of South East Europe and the Middle East. This is a  quick and healthy dip with yogurt, grated cucumber and seasoned with garlic and herbs like dill or parsley. This dip will be gr8 for any wrap or sandwich spread! The Greek word Tzaktziki comes from the Turkish word Cacik which means herb salad with yogurt (info from Wikipedia)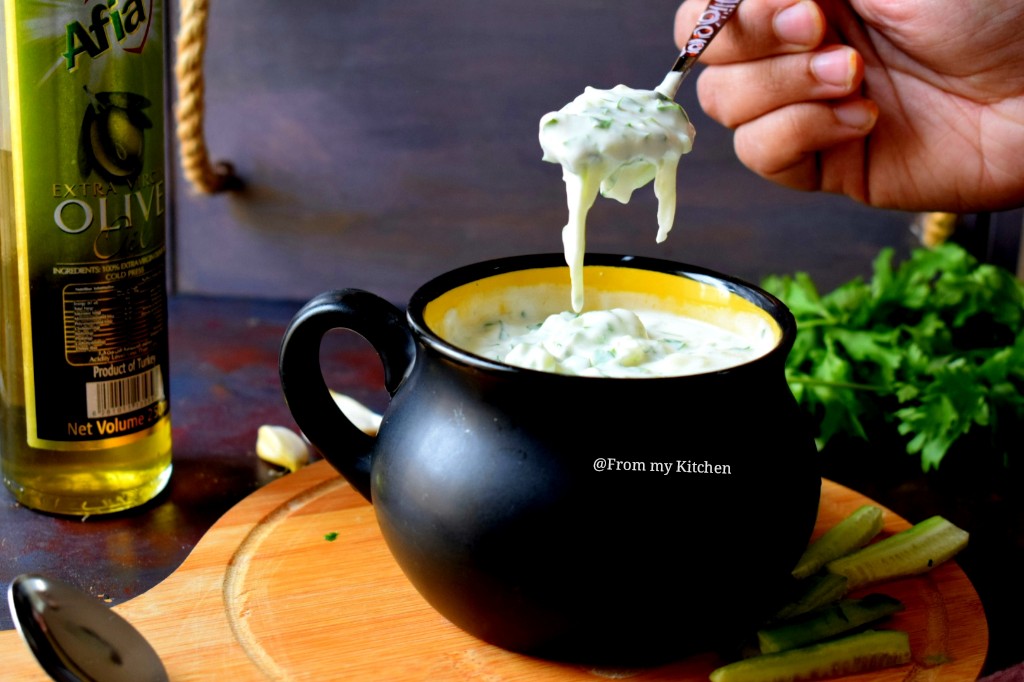 Today is 10th of the month and Mfb challenge for this month is you can select any of the previous month challenges! That means we completed 2years! Yay! I thought I can't make it this time but cooking with cucumber saved me!hehe! This Tzaktziki is gr8 to go with pita bread and some grilled chicken or simply as a dip with any veggies or chips!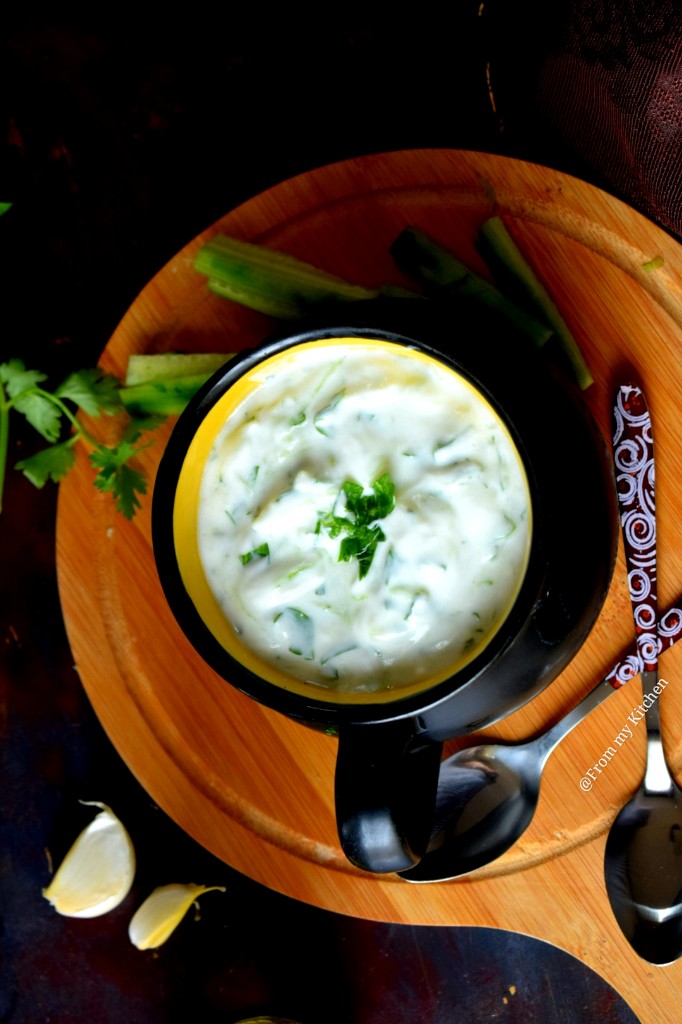 First, I thought it won't make any difference with the usual yogurt and veggie mix which we used to accompany with biriyani or ghee rice. But it really has a tremendous change in its flavor and texture. Creamy thick yogurt in which cucumbers are infused and well seasoned with garlic, herbs and vinegar gives a kick to this dip.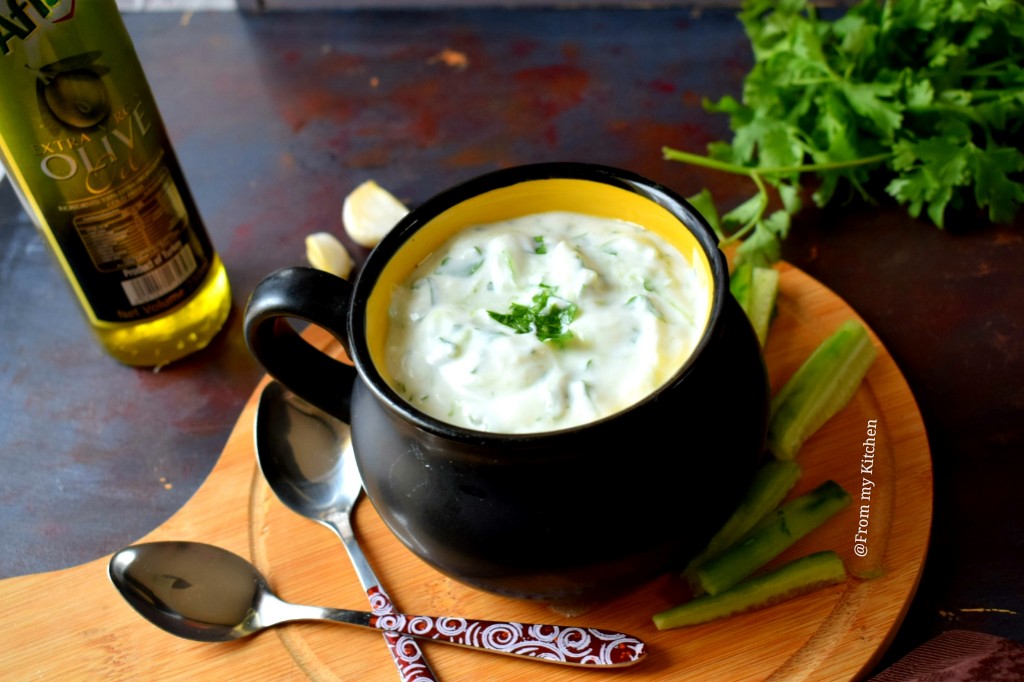 Ingredients
3 small cucumber
1 clove garlic
1 & 1/4 cup yogurt
Salt to taste
pepper to taste
2 tbsp olive oil
1 tbsp vinegar
Finely chopped parsley or dill leaves
Method
You will need greek yogurt or thick hunk curd here. ( Put your yogurt under a sieve and let it rest there for 1 to 2hour covered)
Grate the cucumber and set it aside with some salt for 5 minutes. Squeeze out all the juices very well with your hands or in a cheesecloth.
Grate or smash the garlic
Now put all the ingredients in a bowl and mix well. Now the dip is ready. Keep in it in a refrigerator until use.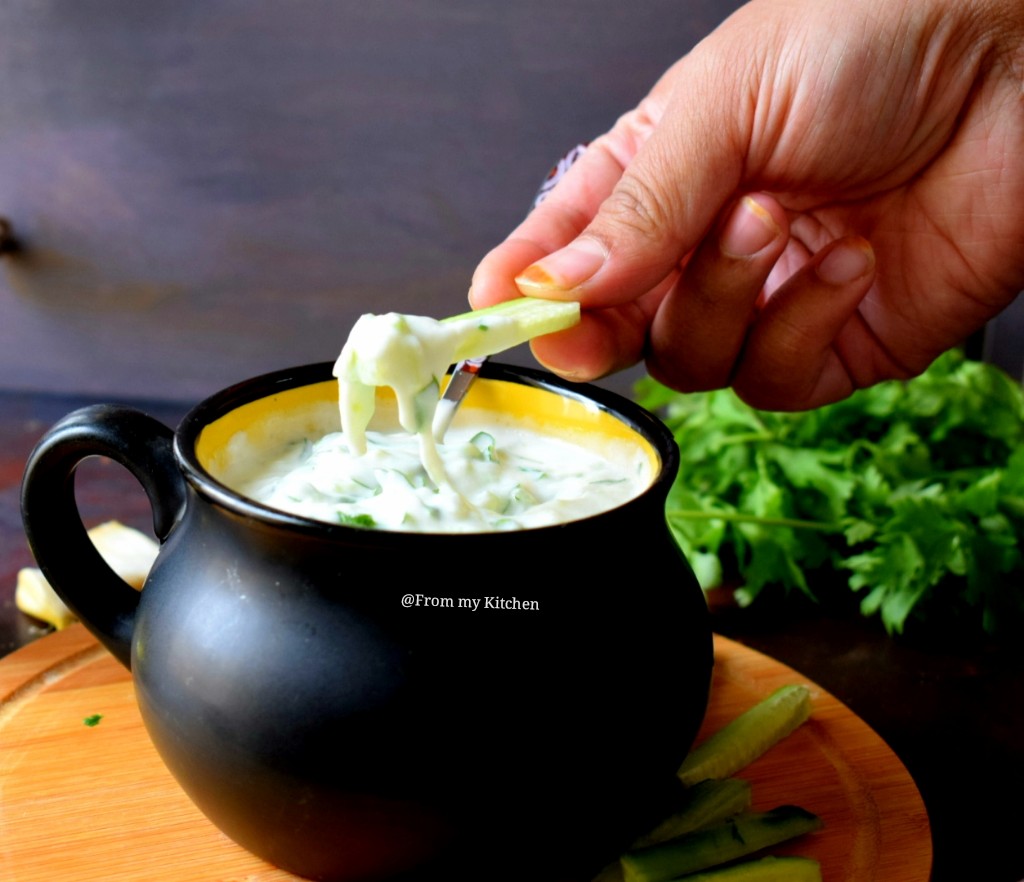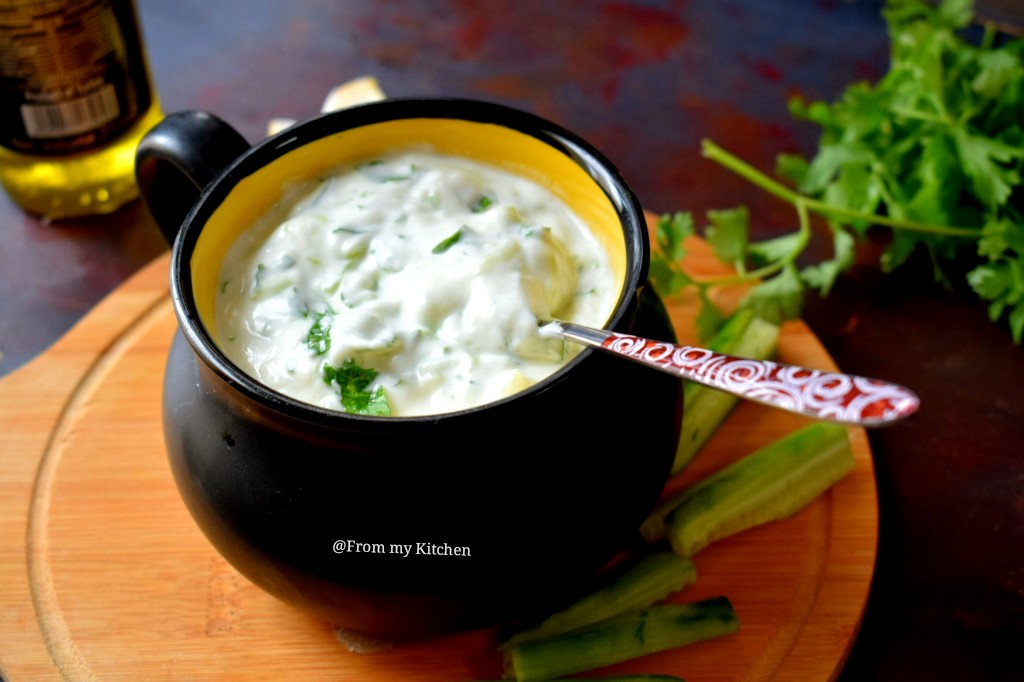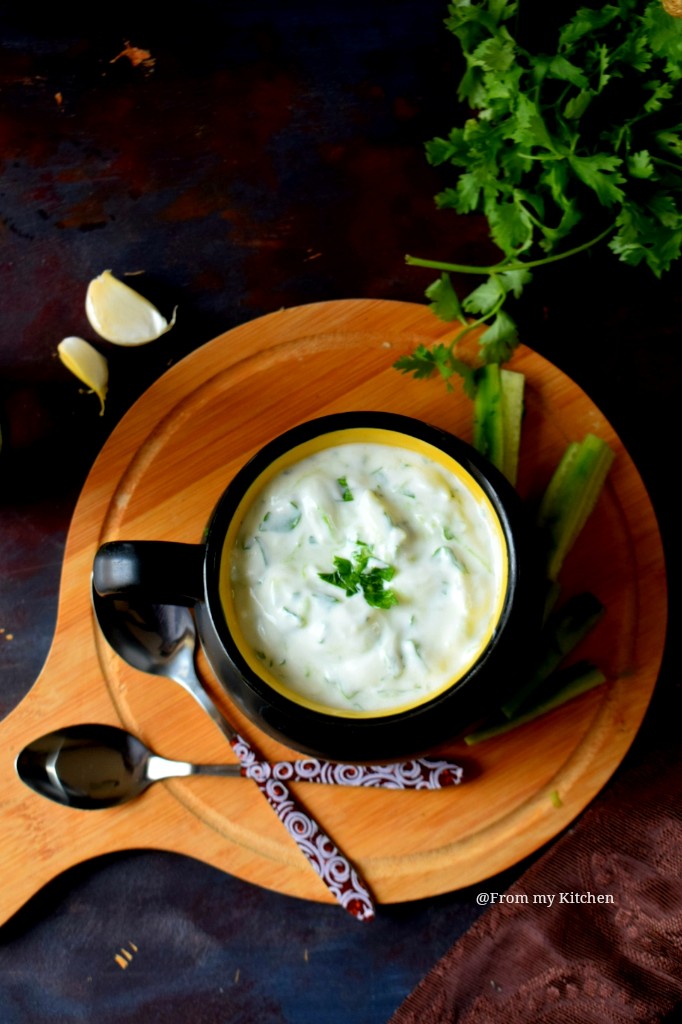 Happy Cooking!
">Check out what others have for this challenge!