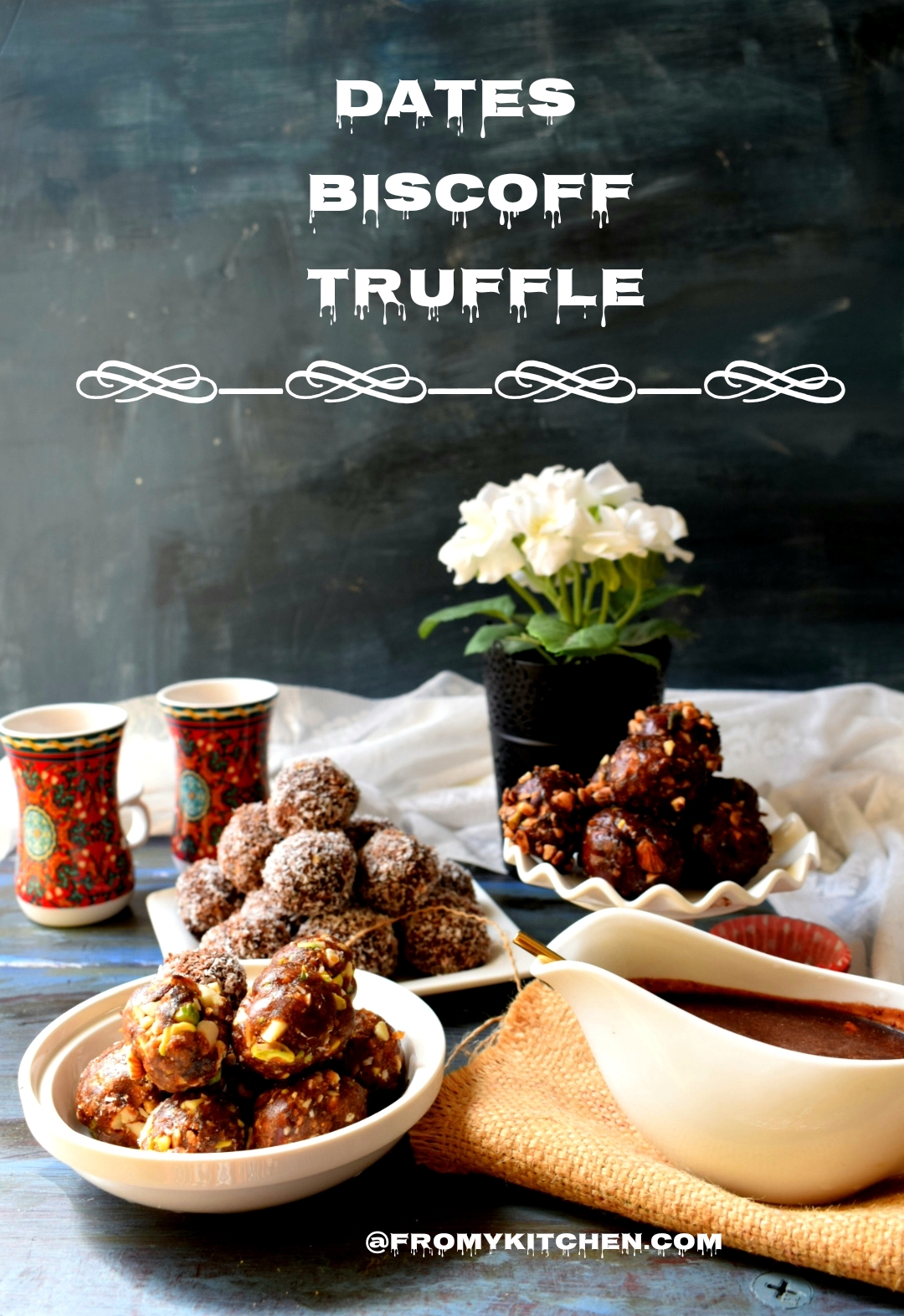 This is a healthy and delicious goody to snack on! Dates,nuts and some biscoff spread in three different coating! This is the simplest recipe and it's a sure thing that kids will love it! Best after school or brunch box idea, isn't it? Not only kids it's the best way to end our sweet cravings in a healthy manner.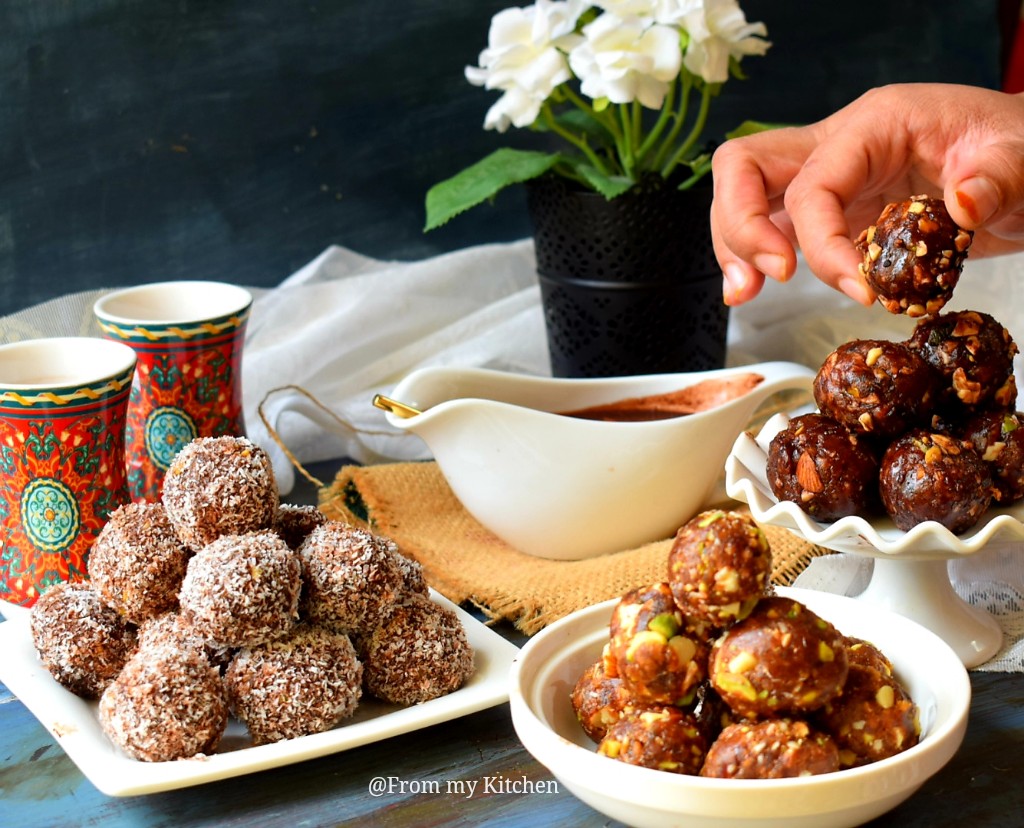 If you don't have or want to add biscoff spread make it, even more, healthier by adding peanut butter and call as an energy ball. I took it for a party and everyone indulged in equally. Here all you have to do is just pulse everything in a blender and you are good to roll it. In one batch I added some lotus biscuits too along with nuts and tasted like heaven. You can add Marie biscuit if you can't reach the lotus.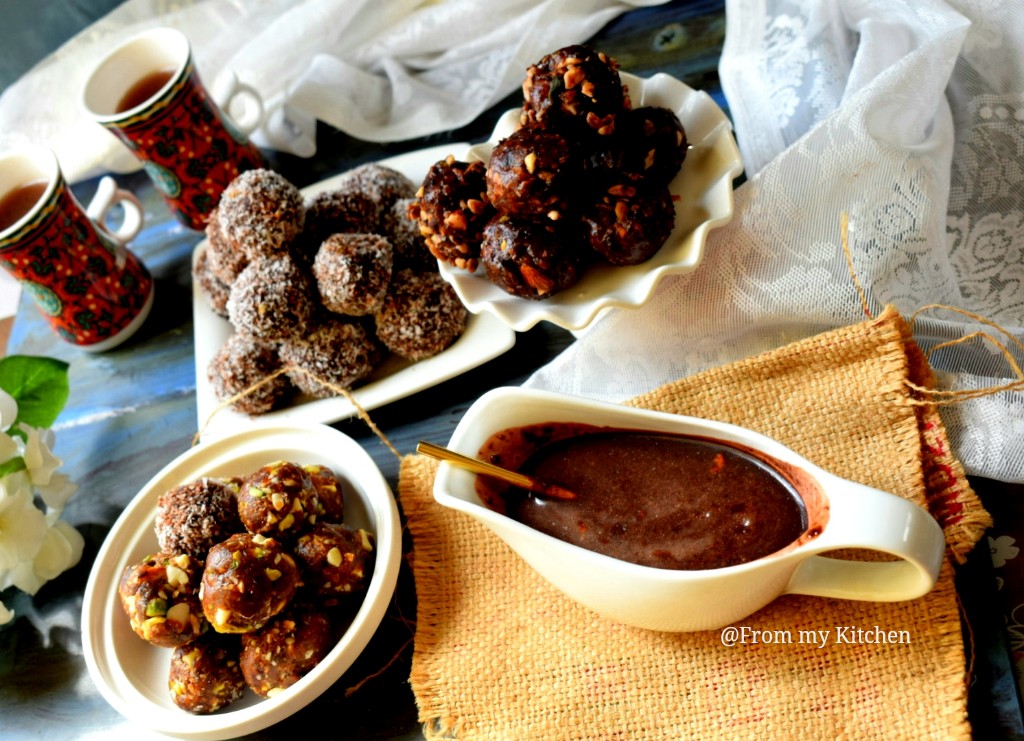 1st one I kept plane which is date & nutball other one coated in quick chocolate sauce and the third one in desiccated coconut. My kids loved it so this is gonna be one of my go-to snacks for kids from now onwards! As its festive season, we can see social medias are filled with drool-worthy  Diwali sweets which is my weakness!hehe! So let's celebrate it with this delicious dates truffle.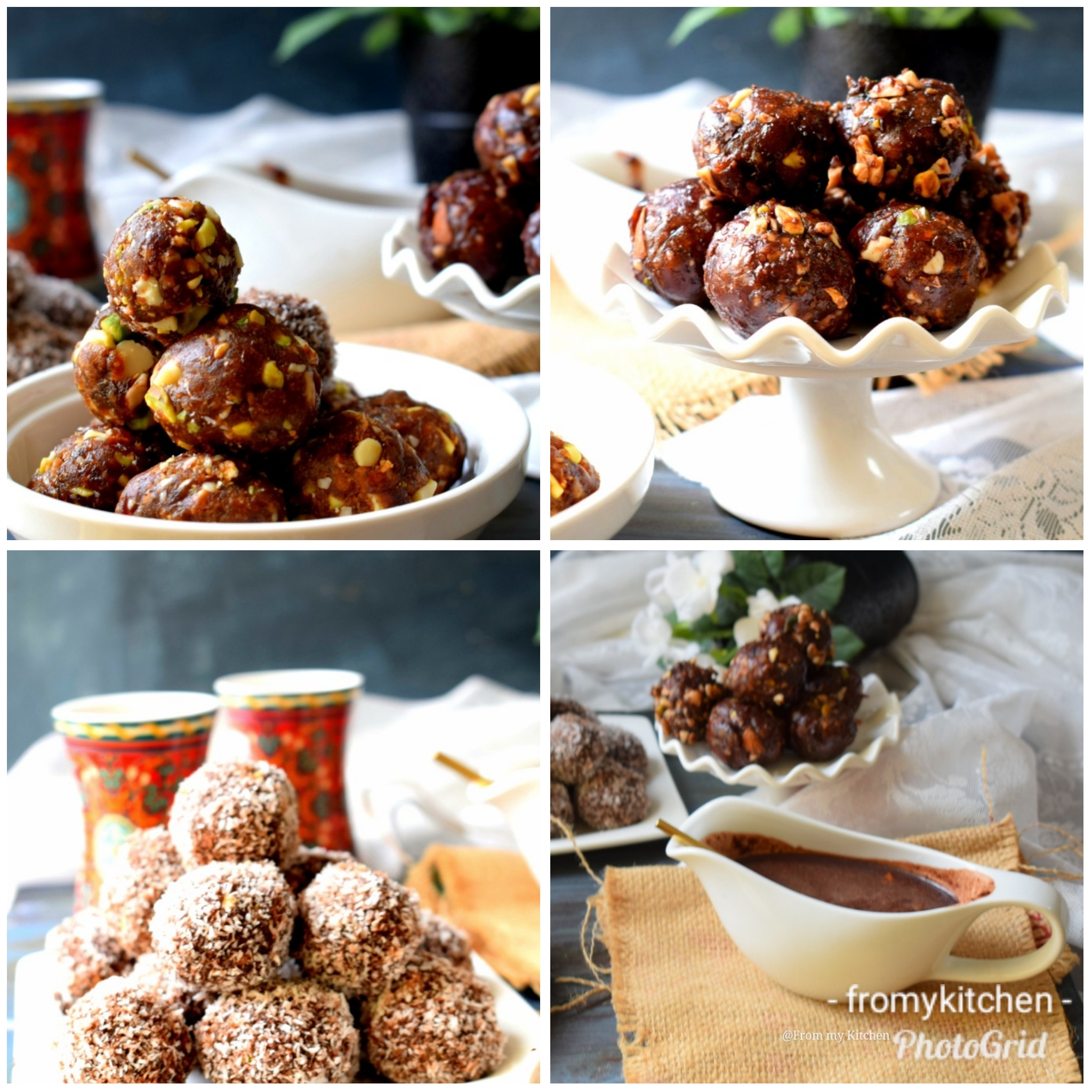 Let's check out how easy this is to put together!
Ingredients
2 cups pitted dates
3/4th to 1 cup assorted nuts (i used almonds, cashews, and pistachios in equal proportion)
4 to 5 lotus or Marie biscuits
1 to 2 tbsp biscoff spread (you can also use peanut butter)
1 tsp vanilla essence
Note: Try to use soft dates.
For Coating
5 tbsp icing sugar or powdered sugar
2 tbsp cocoa powder
1 to 2 tbsp hot water
Note: You can also use chocolate ganache for the more yummy result.
Method
In a food processor add in all nuts and biscuits and crush it. Not too fine.
Then add the pitted dates and pulse.
Add biscoff spread and vanilla essence and blend everything well.
Check if everything comes together. If it's sticky and you can shape it to a ball you are good to go. Shape it to equal sizes of small balls.
For Coating
Mix icing sugar, cocoa, and water together to make a chocolate sauce. Then dip the ball in it and roll it in desiccated coconut. Leave some by simply coating in chocolate sauce and let it rest in the refrigerator for 1/2 to 1 hour and dig in.
Notes:
You can add more biscoff spread if you like the taste of it.
Ok, one more tip if the biscoff spread is not available at your place try to add some toffee sauce and a pinch of cinnamon in it and I'm sure it will be yum!!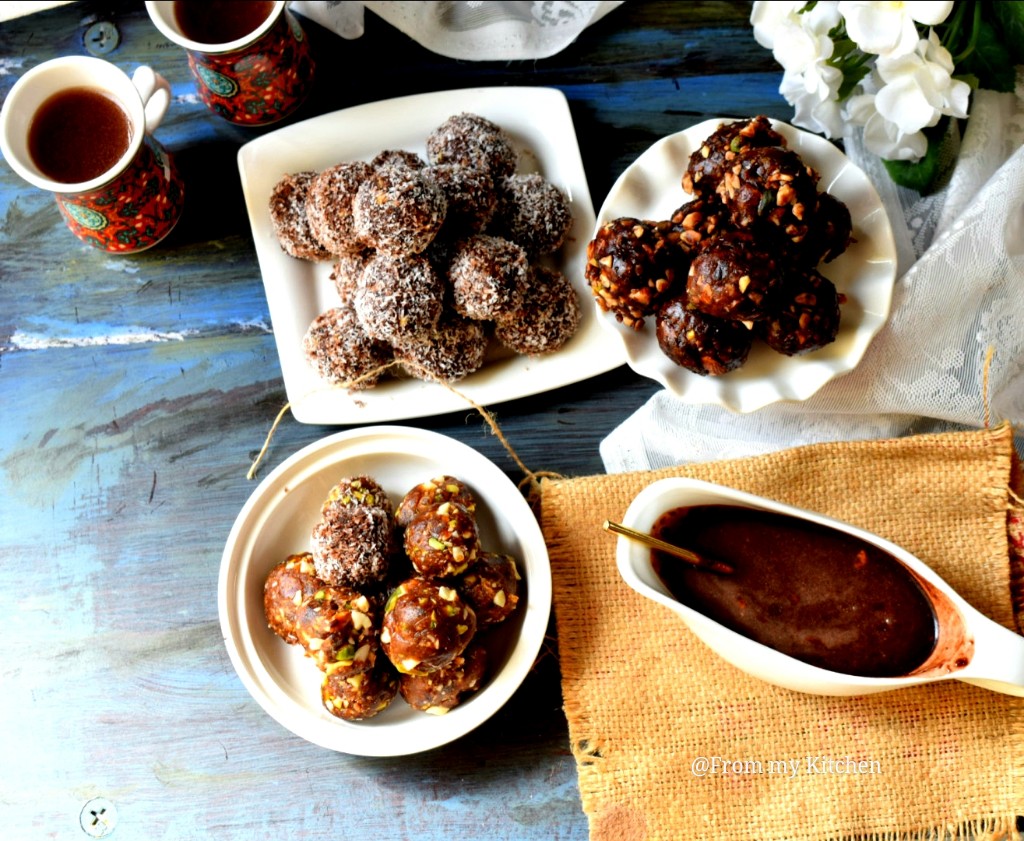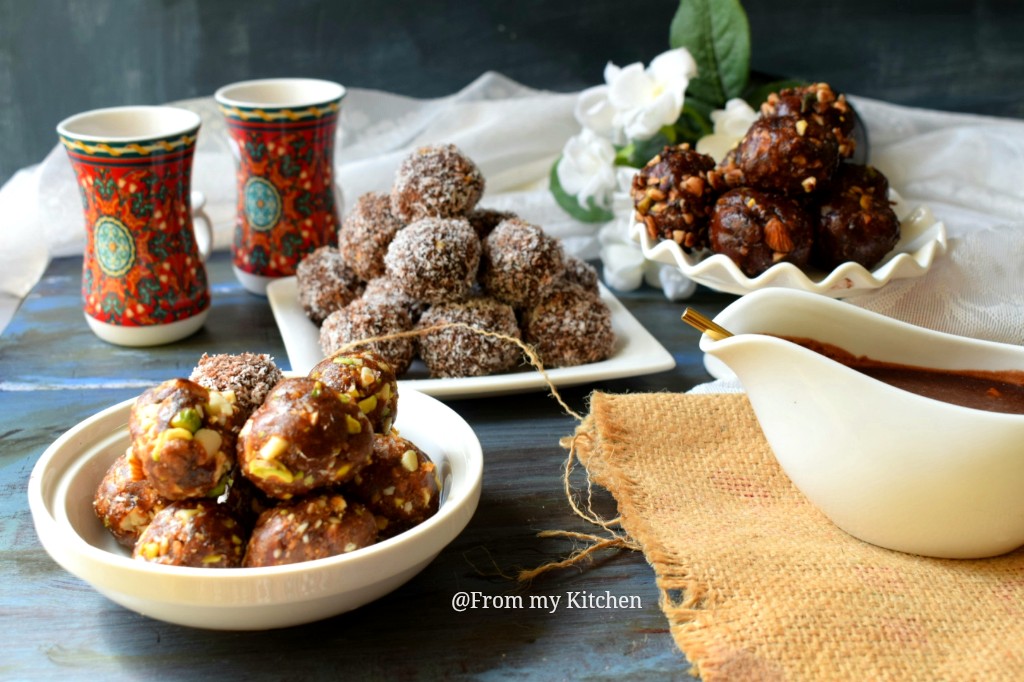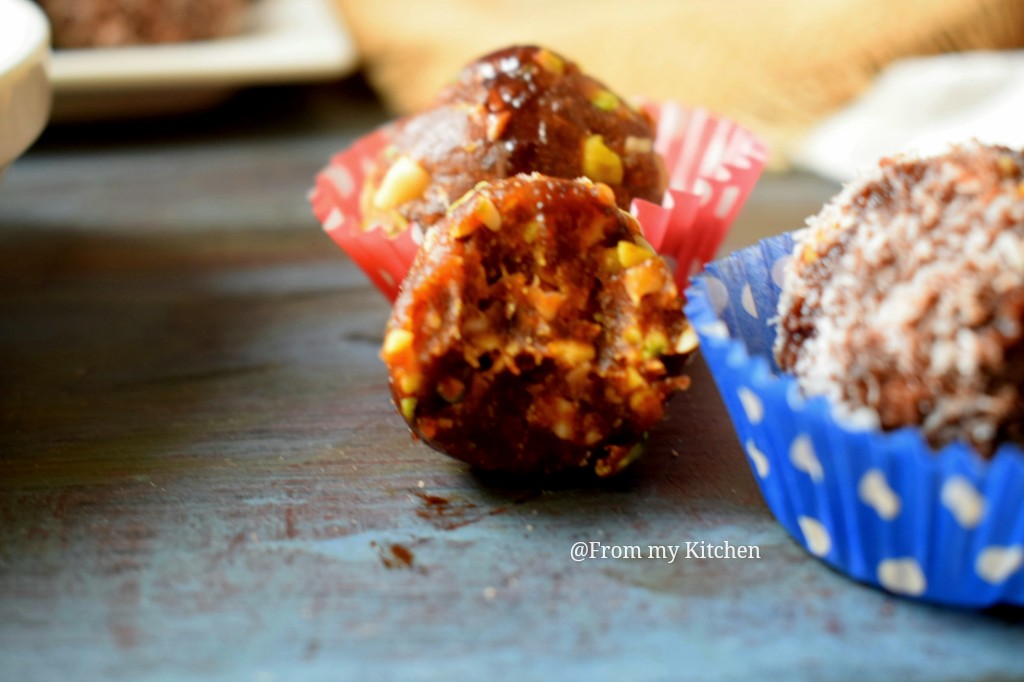 Happy Cooking!