This Tandoori mushroom is an elegant appetizer or side dish! Mushrooms are nicely coated in a tandoori marination and then stuffed with broccoli and cheese filling with some alluring seasoning! Yes, Juicy and spicy outer crust with moist and delicious filling is a must try if you are a mushroom lover.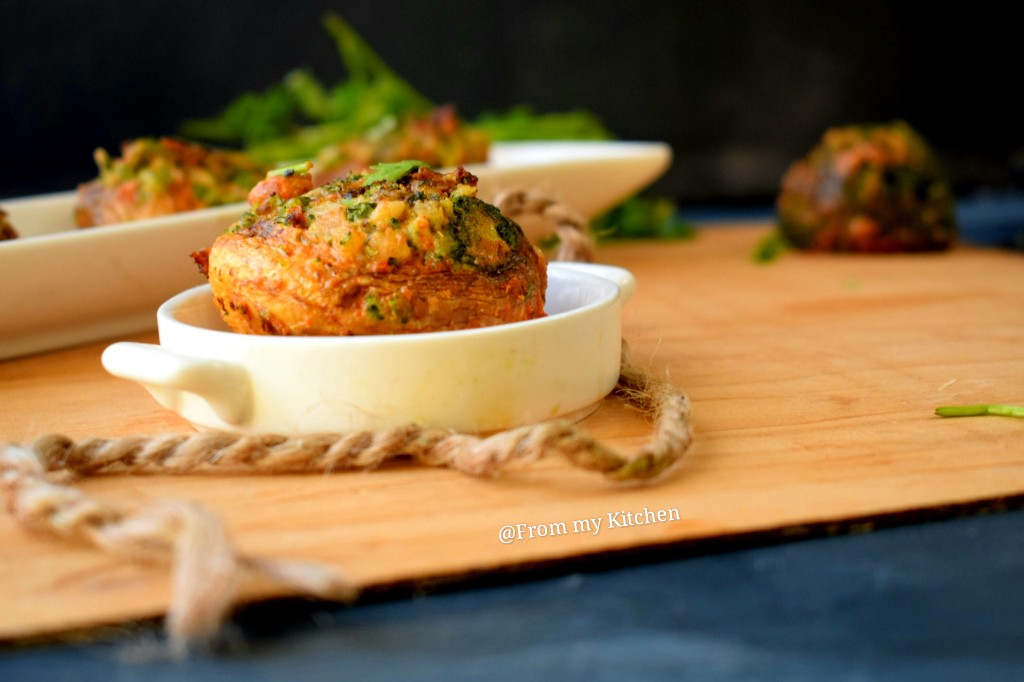 You can replace broccoli with cauliflower or any other veggies of your choice.  Here I used only 6 to 8 mushrooms to stuff and so the filling needed was a very little. It has nice garlic flavor and also along with the cheese I added a secret ingredient Labneh(yogurt cream cheese I just love them) and the flavor was divine. You can skip if it's not available in your place.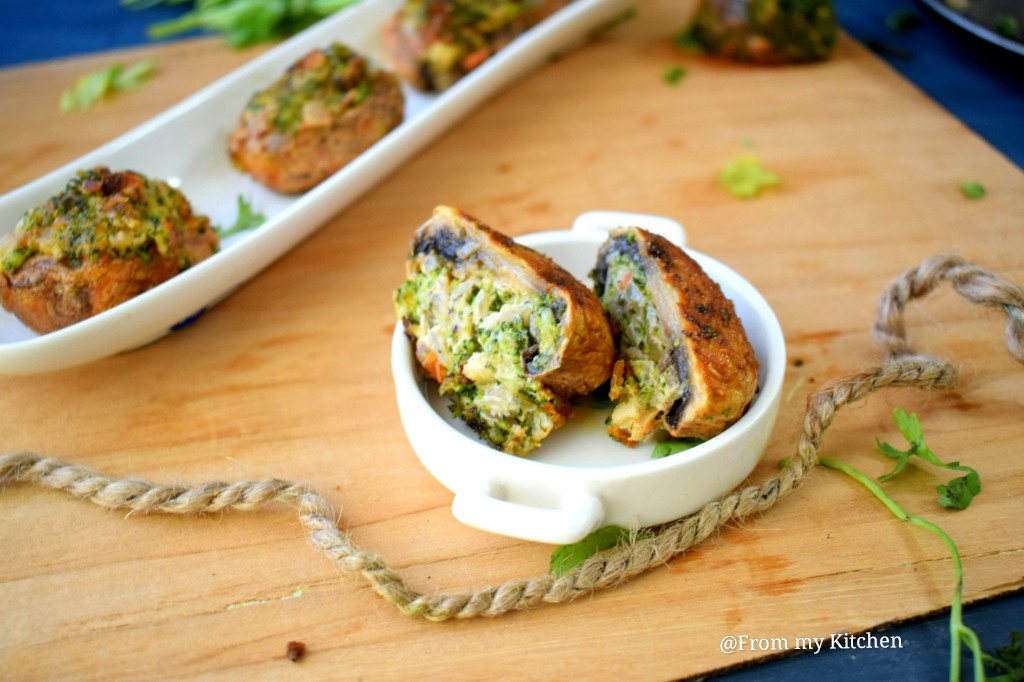 Here my kids don't like mushroom so made it only for us and Riz just loved it. We had it with side to rice, but you can also serve it as an appetizer with a cup of coffee. This is a Keto Friendly recipe that you can have with any salad. Hope you guys will enjoy it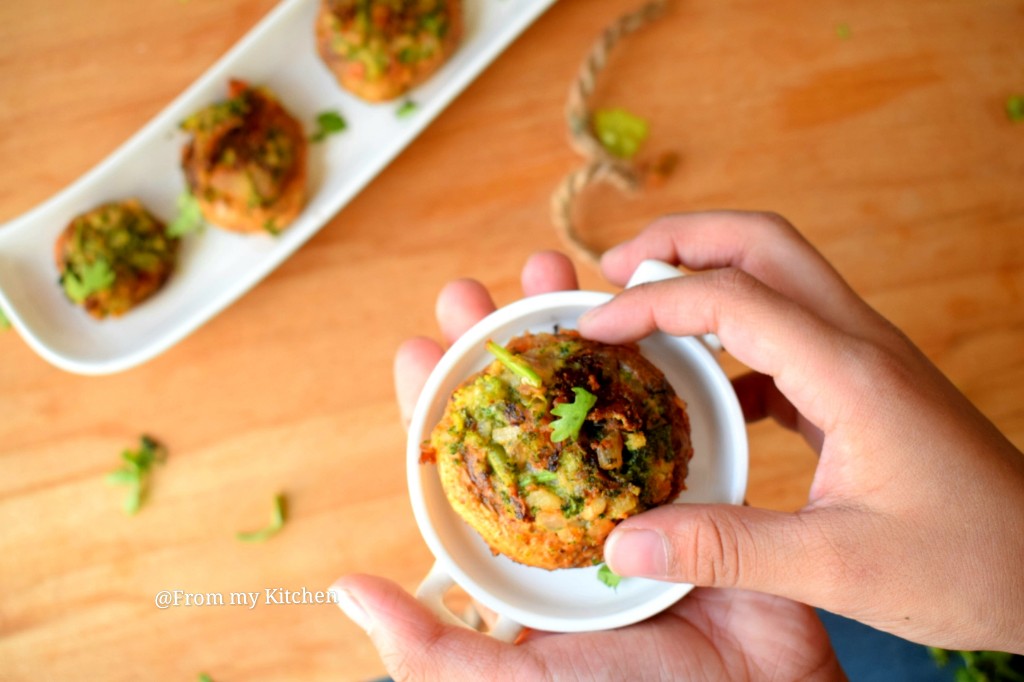 Ingredients
For Marination
8 to 10 button mushrooms
2 tsp yogurt
1 tsp chilly powder
Salt to taste
1 tsp lemon juice
1 tsp ginger garlic paste
1/2 tsp cumin powder
1/2 tsp garam masala
For Filling
1/2 of an onion finely chopped
Small piece bell pepper finely chopped
1 green chilly finely chopped
2 cloves of garlic crushed and chopped finely
3 or 4 florets broccoli or cauliflower chopped very finely
Salt to taste
1 tbsp labneh
1 tbsp cream cheese
Some oregano and thyme
Some cilantro
Method
Wash and rinse the mushroom by taking off the stem.
Mix the ingredients under marination and marinate the mushroom in it.
Meanwhile, let's prep stuffing.
In a pan pour, butter or oil add chopped garlic and saute. Then add onion and green chili along with salt and cook until soft.
Add the broccoli and seasonings and cook until its soft.
Now add labneh and cheese and cook until the cheese melts.
Add some pepper and chilly flakes if needed and switch off the flame by adding chopped cilantro.
Allow the mixture to cool slightly and then stuff it into the mushroom cavity,
In a pan drizzle some oil and then shallow fry the mushroom carefully by flipping it each side. Stuffing side also can be cooked.
Serve it hot and enjoy!
Notes: You can use cauliflower or paneer instead of broccoli. You can also crumb coat the mushroom and fry it.