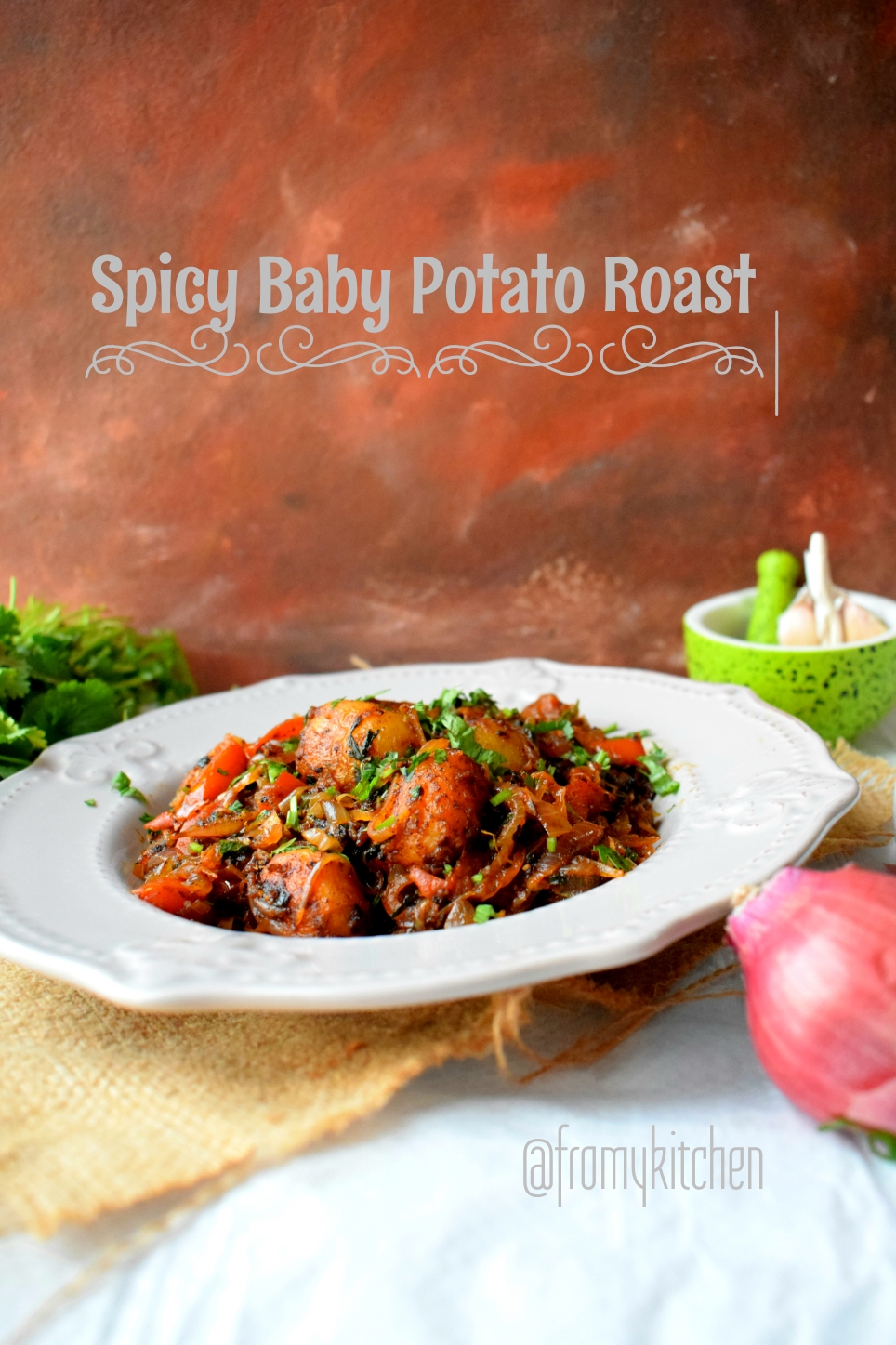 Spicy and delectable potatoes coated in nice masaledar  caramelized onions.This is scrumptious with some Indian spices perfect for any kind of rotis!Cute little baby potatoes are shallow fried in some mild spices and then coated with delicious onion gravy,somewhat similar to Kerala style egg roast.
You can make it with regular potatoes too!Just cut the boiled potatoes in big chunks and and do the same procedure.I hope this particular veggie is favorite for many.Potatoes are one of our favorite veggie.Potatoes in any form makes my family happy. Hehe!You can serve it with puri,chapathi or rice crepes.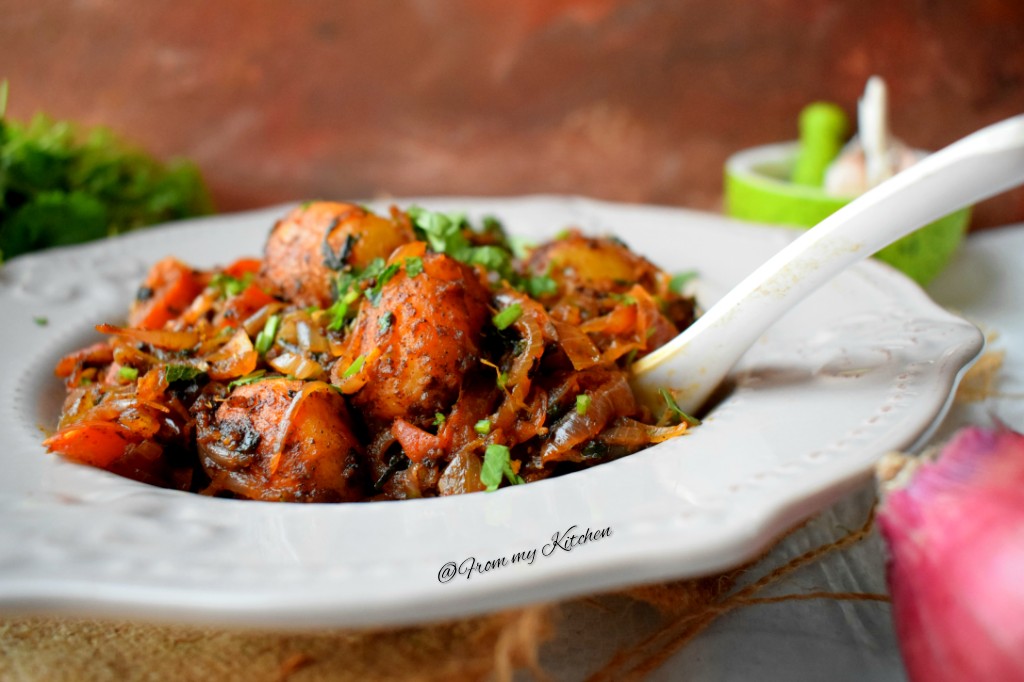 When i have some baby potatoes with me first thought to make some baked goodies,then thought why not to try something like egg roast which is a favorite for all keralites. Made some changes in flavors though,its a must try recipe.Hope you all like this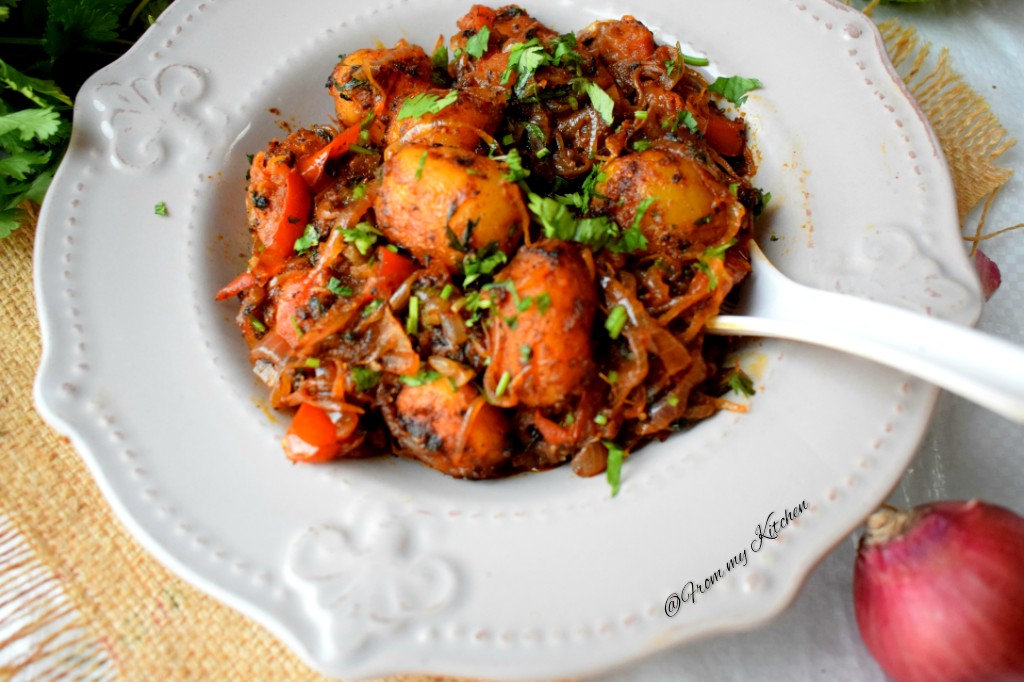 Ingredients
12 to 14 baby potatoes
1 tbsp chopped ginger
1 tbsp chilly powder
Salt to taste
1 tbsp lemon juice
1 tsp fennel crushed
1/2 tsp cumin powder
3 to 4 tbsp oil to shallow fry the potato
Other Ingredients
2 onions
1 small tomato
1 tsp ginger garlic paste
1 tbsp chilly powder
1 tsp coriander powder
1/2 tsp garam masala
Lots of cilantro
Method
Boil the potatoes until they are soft.Peel the potato and keep it aside
In a pan pour oil and saute ginger for few seconds,then add chilly powder and cook for few second add the boiled potato in it and then add fennel and cumin powder.Now roast the potatoes until it's lightly crisp and golden brown.Squeeze some lemon juice at the end and take it out.
In the same pan add the ginger garlic paste and cook for few seconds.Then Add sliced onions and cook it until it's soft.
Add tomatoes and masalas cook until everything is nicely done and cooked.Add few drops of water if needed.(i used some Kashmiri chilly powder too for nice red color.
Add the roasted potatoes and pour 1/4 cup water let it simmer for 3 to 4 minutes.
Check and add some lemon juice and a ouch of fennel powder.Sprinkle some cilantro and switch off the flame.Relish it with any kind of rotis!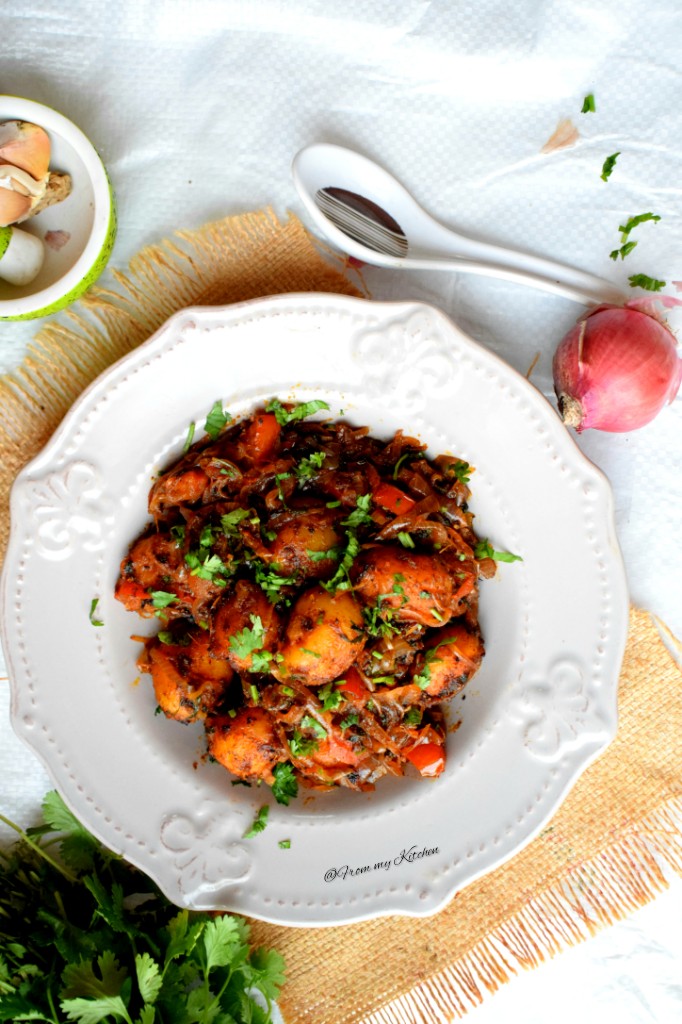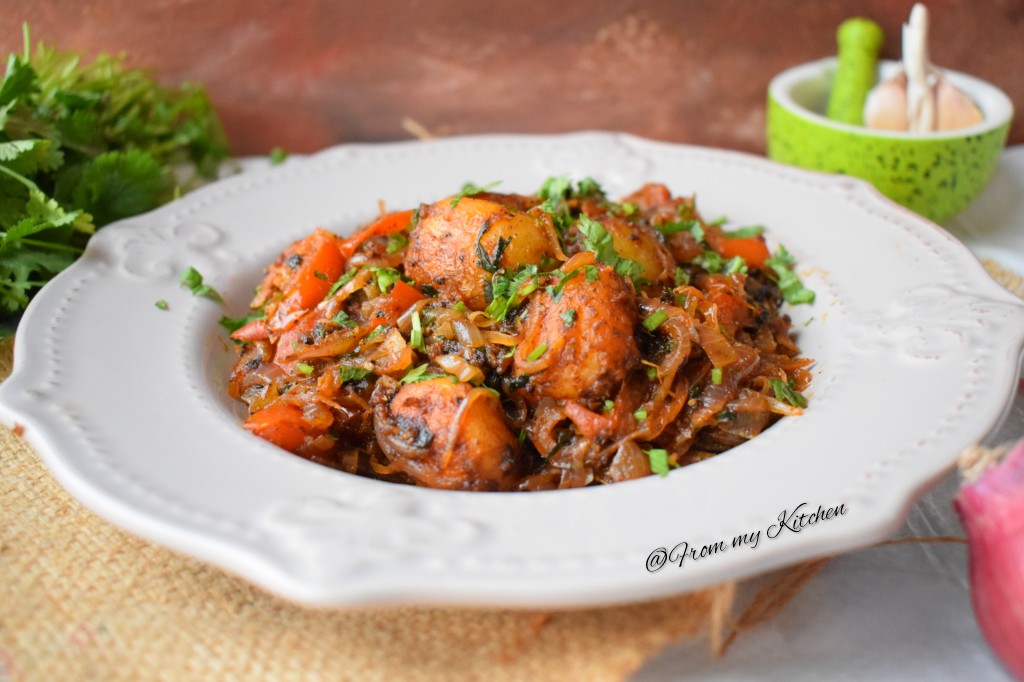 Enjoy!!
Happy Cooking!