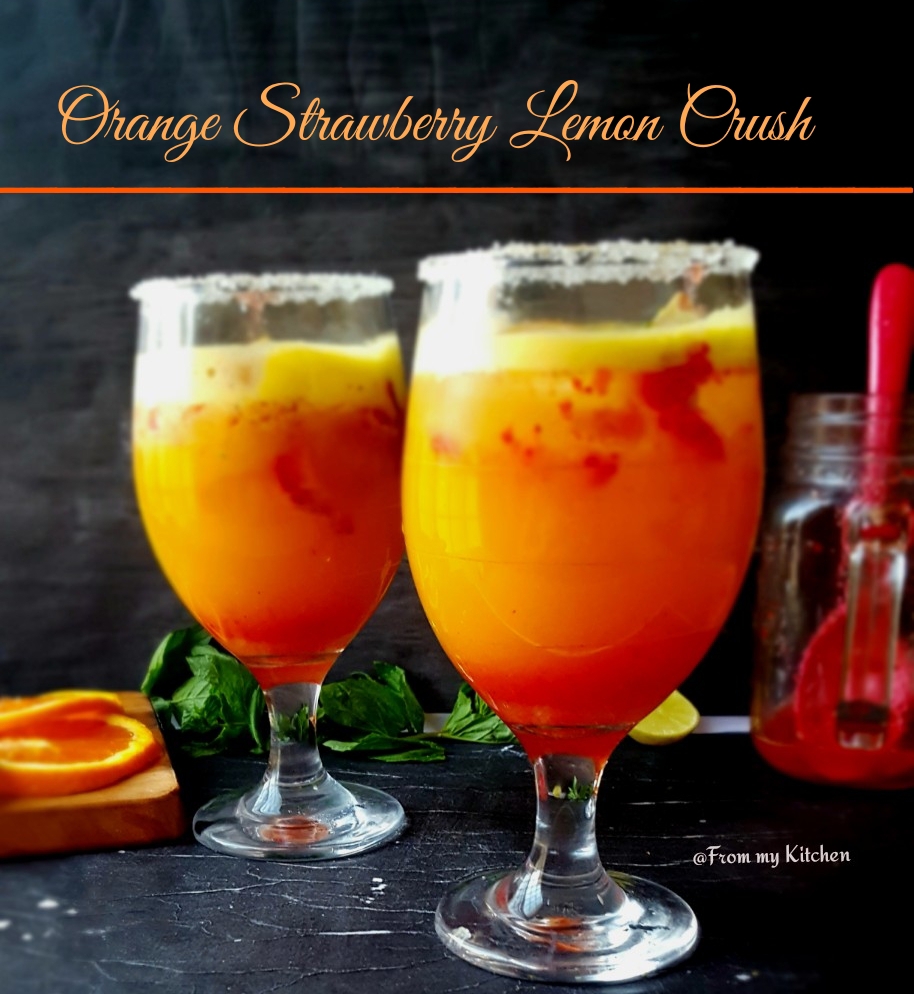 A refreshing drink is all what we need to break fast if the day is too hot!This is a real thirst quencher!Very much apt for the hot summer days!The freshness from the orange juice and light sourness from the strawberry with a touch of lemon and mint with looots of ice !Oops sorry if you are craving to have this.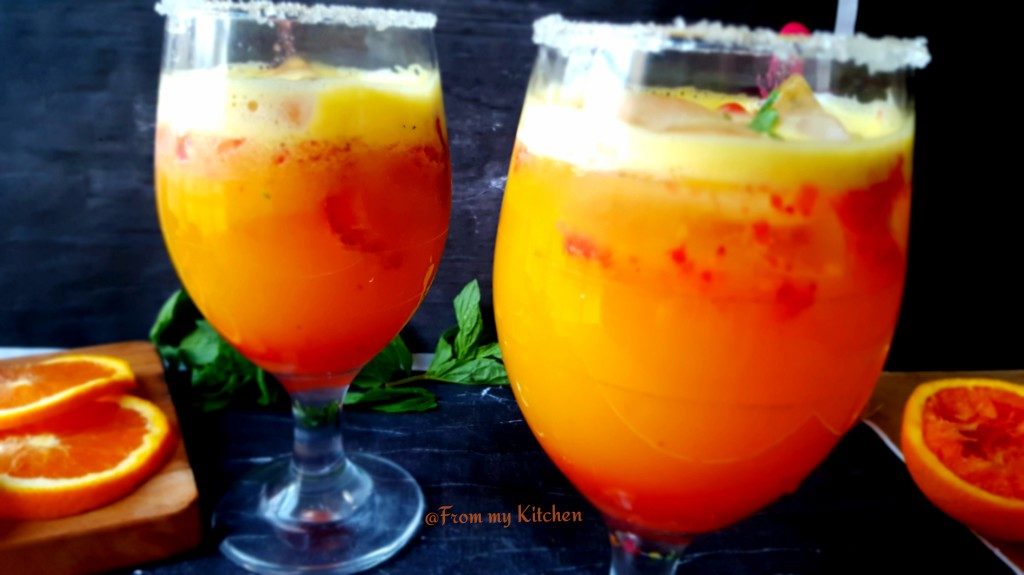 Here there are teeny tiny pieces of orange and strawberry,so the name crush!I love to add fizzy drinks to such soothing juices.If you are some one like me go for it,the real wow it is. Muddle the strawberry along with some sugar, lemon and water and for orange just blend in a juice machine along with sugar and lemon. Then layered it in the glass along with ice.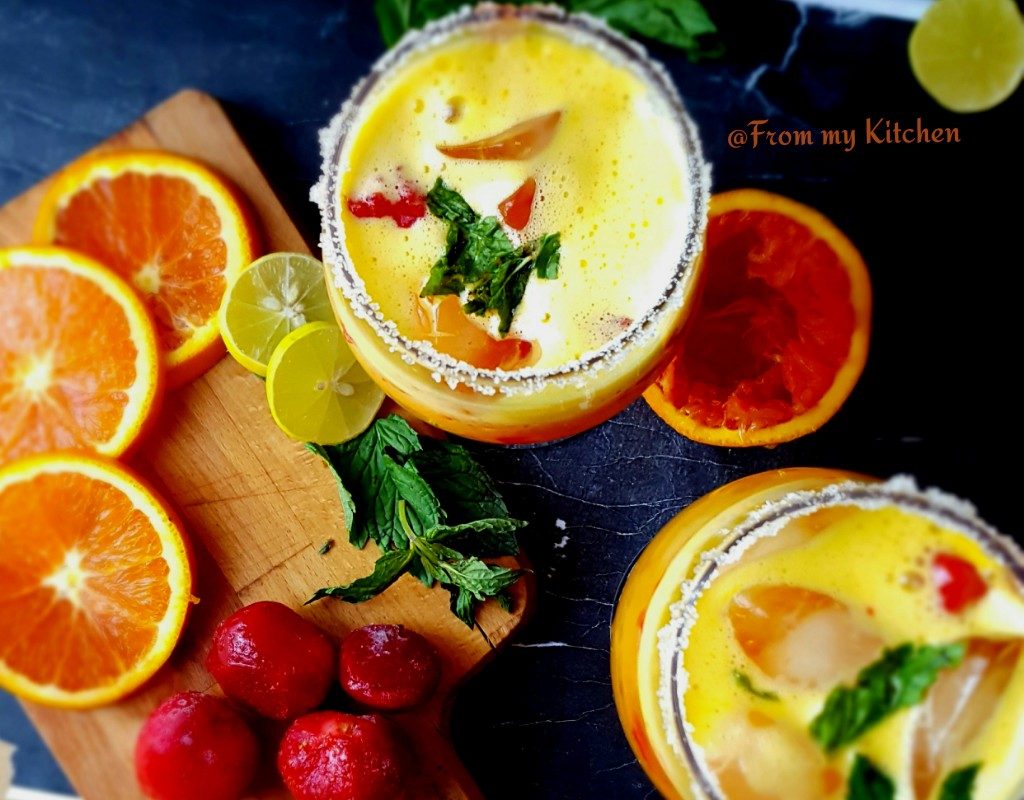 Addition of mint gives extra freshness to the drink.Crush it with your hands and add it along with tiny pieces of oranges.If you don't like that bite just skip it. Kids also relished it.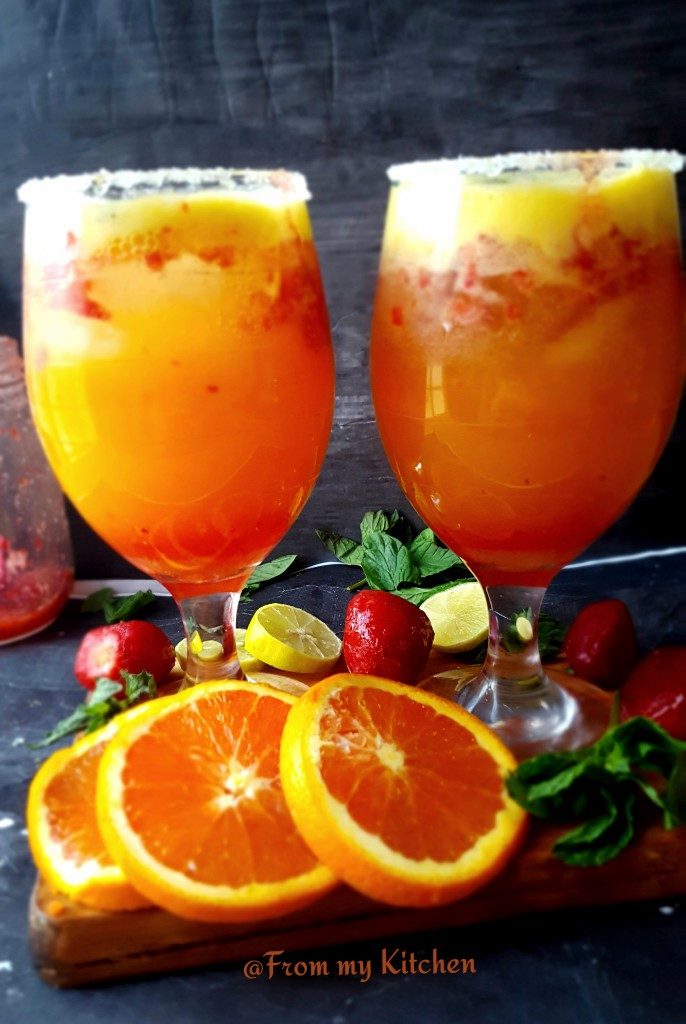 Can you see that soda effect!Heavenly it was
Ingredients
6 oranges
1 n1/2 to 2 cups cold water
1 lemon
4 to 6 tbs sugar(more or less according to your taste bud)
Strawberry 1 cup
Sugar 4 tbsp
1/2 of a lemon juice
1/4 to 1/2 cup water
Few mint sprigs
Lots of ice cubes
Some orange pieces
Method
Blend together orange,lemon juice,sugar and water by removing seeds.Keep it aside
In a Jar put strawberries,sugar,lemon juice and 1/4 cup water muddle it with muddler or any thing which you find it easy to muddle or mash and mix.You need some crushes of strawberries.If you find it too thick add some more water.(not a runny consistency)
In a serving glass put lots of ice cubes pour 3 to 4 tbsp of strawberry lemon crush then gently pour the orange juice on top.Put the orange chunks and mint leaves.
If you like to add soda pour it over mix and serve.
The refreshing soul soothing drink ready to gulp!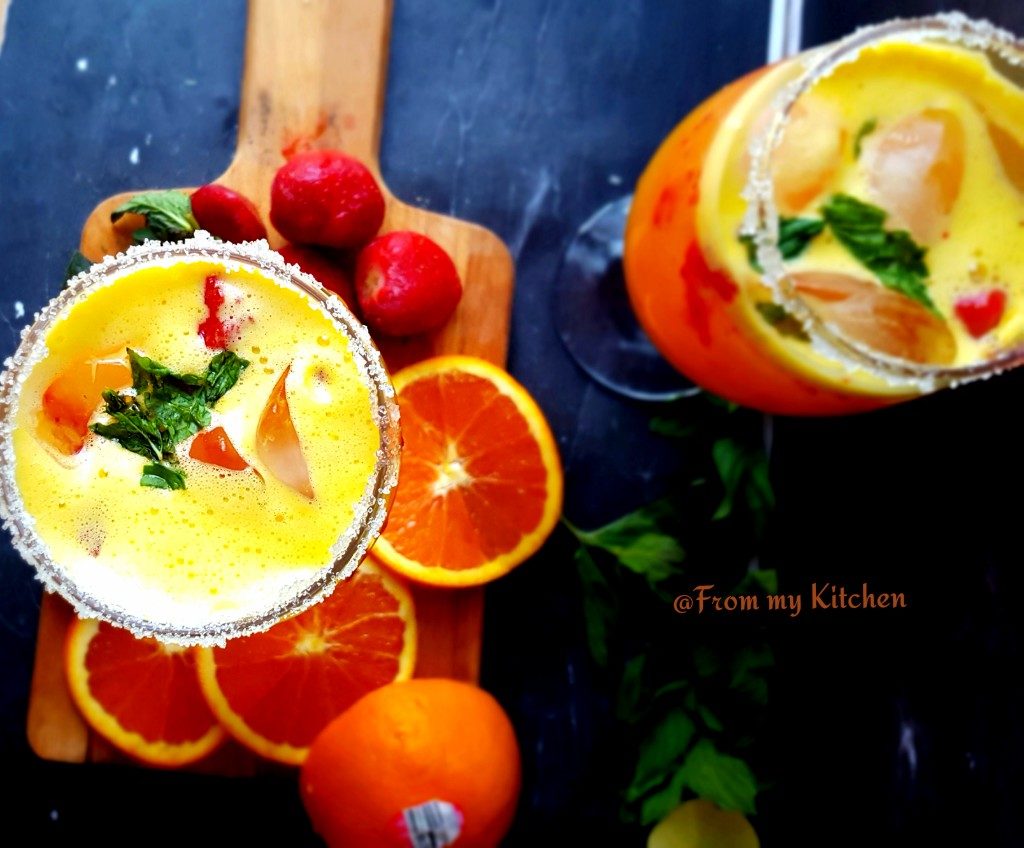 Try it out !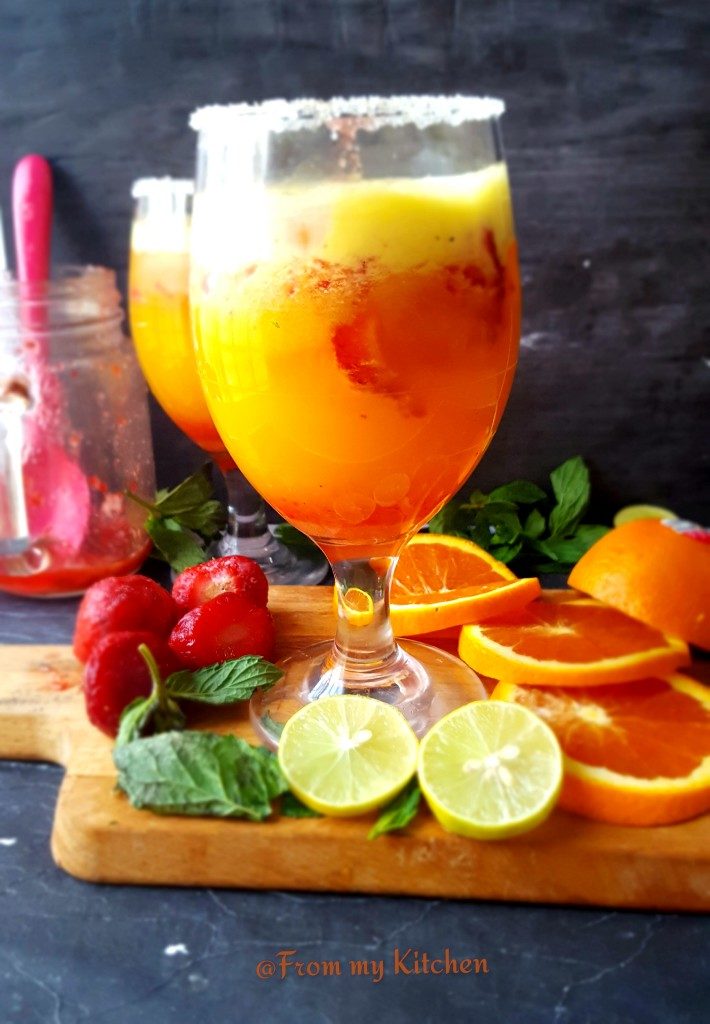 Happy Cooking!