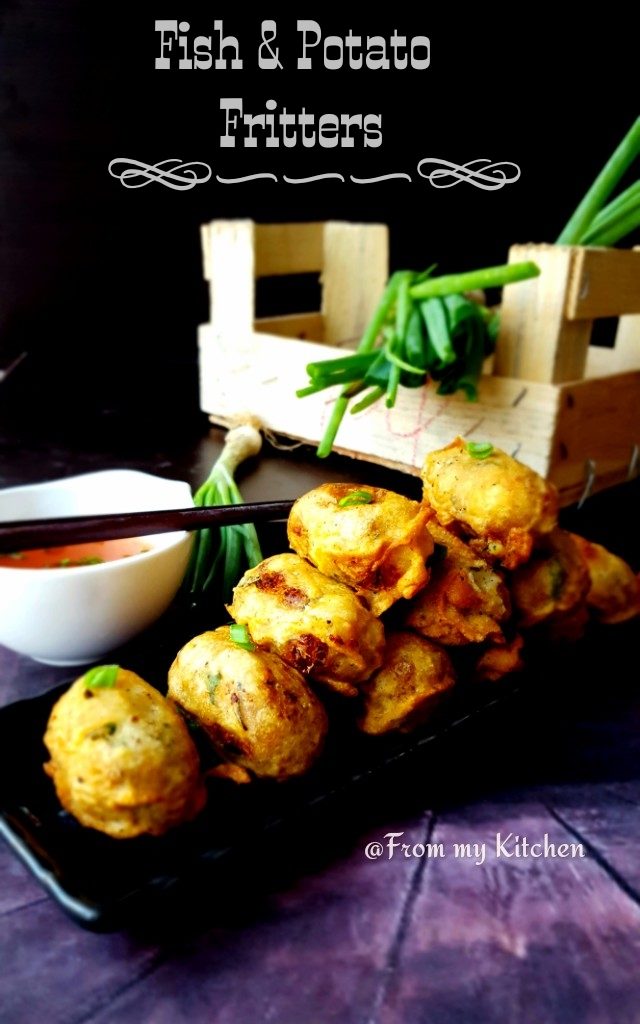 A touch of Chinese and a touch of Indian cuisine create always an amazing flavor.Here a combination of spicy garlic flavored fish masala and the potatoes are mixed up and batter fried until crisp and golden brown.Crispy coating with the burst of flavor inside makes you fall in love with this recipe.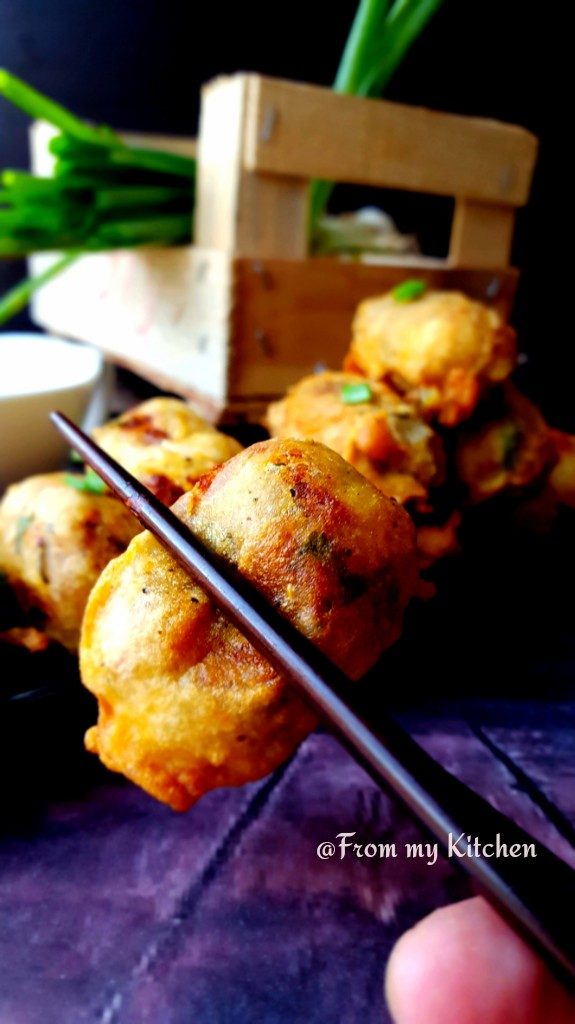 If you are a seafood lover then this recipe will be a keeper.You can make it with prawns too.!My blog lacks recipe with fish because my hubby is not fond of fish.Actually i made it with both prawns and fish and both were yum!For the crispy batter you will need to add some rice flour along with all purpose flour and for flavoring i added some pepper powder and garlic.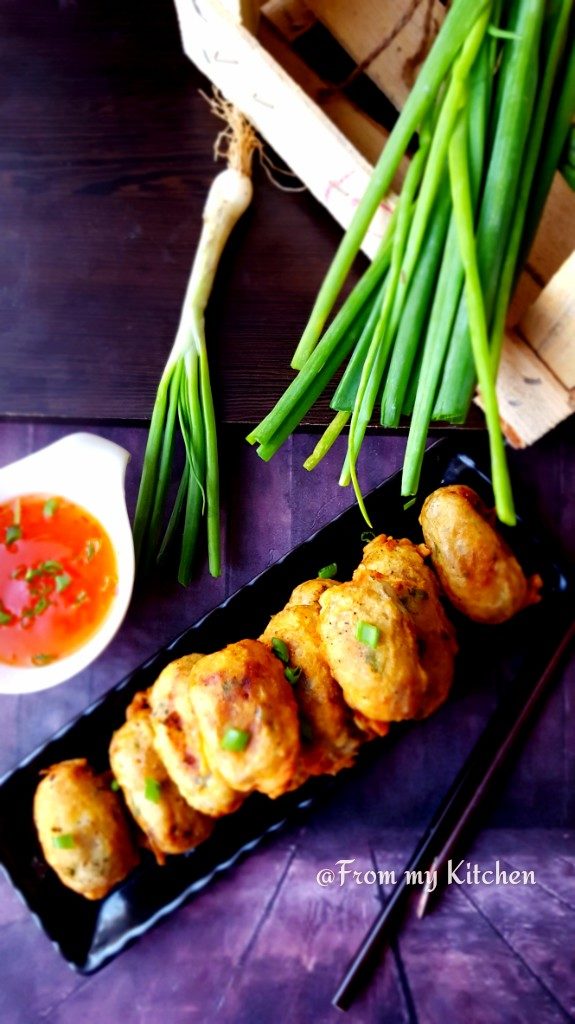 As it has potatoes in it kids will enjoy it too,Here we just loved it even my toddler.Hope you guys will relish it.Serve it with any of your favorite dip.I used sweet chilly sauce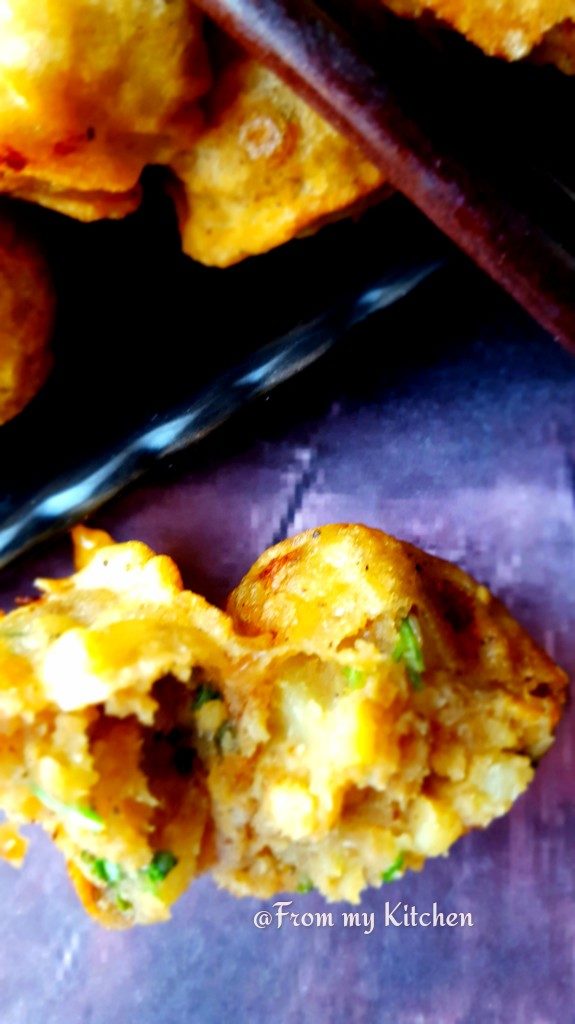 Lets check the recipe
Ingredients
Fish Marination
200 gm boneless fish
1 tsp pepper powder
1 tsp garlic paste
1 to 1/2 tsp chilly powder
salt to taste
1/2 tsp soy sauce
3 tbsp oil to shallow fry
Other Ingredients
2 big potatoes boiled
1 medium size onion
1 tsp garlic
1/2 tsp ginger
1 sprig spring onion
salt to taste
2 green chilies
1/2 tsp chili powder
A pinch of garam masala
Lots of cilantro
For batter
3/4 cup all purpose flour
1/4 cup rice flour
Salt to taste
1 tsp pepper powder
1/2 tsp garlic powder or paste(optl)
Oil to deep fry
Method
Marinate the fish with the ingredients listed above.
In a pan pour oil and shallow fry the fish.
In same oil add minced garlic ,ginger and green chilies saute it until it releases it's aroma.
Add chopped onion and saute it until soft.
Add chilly powder and a pinch of garam masala
Add the shredded fish and mix well.
Mix in cilantro and the boiled mashed potato along with the spring onion greens(for a bite)
Mix thoroughly until everything get fully incorporated.
Keep it aside and let it cool.Make small cylindrical shapes out of it
Mix together ingredients for batter to a medium thickness.(not so runny and not so thick)
Heat oil in a kadai dip the potato mix in the batter and fry it on medium flame until its crispy and golden brown.
Serve it hot hot with your fav dip.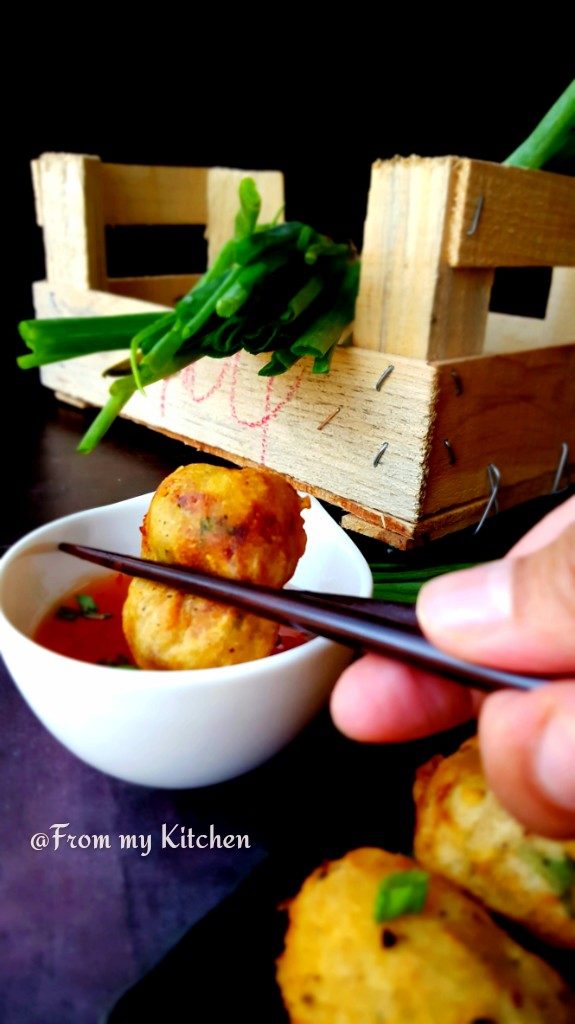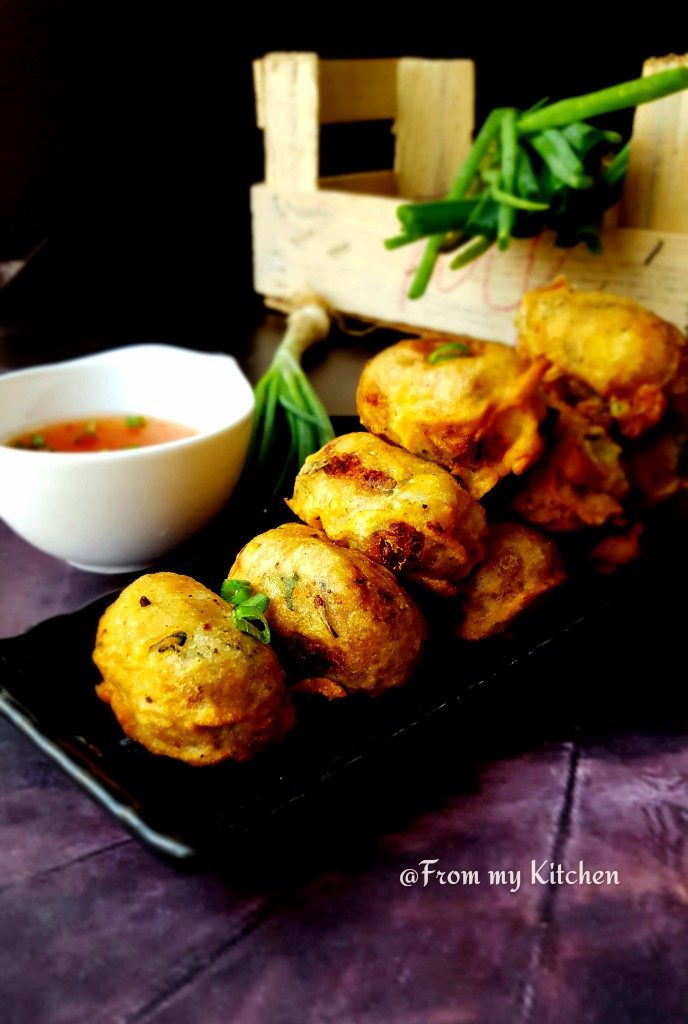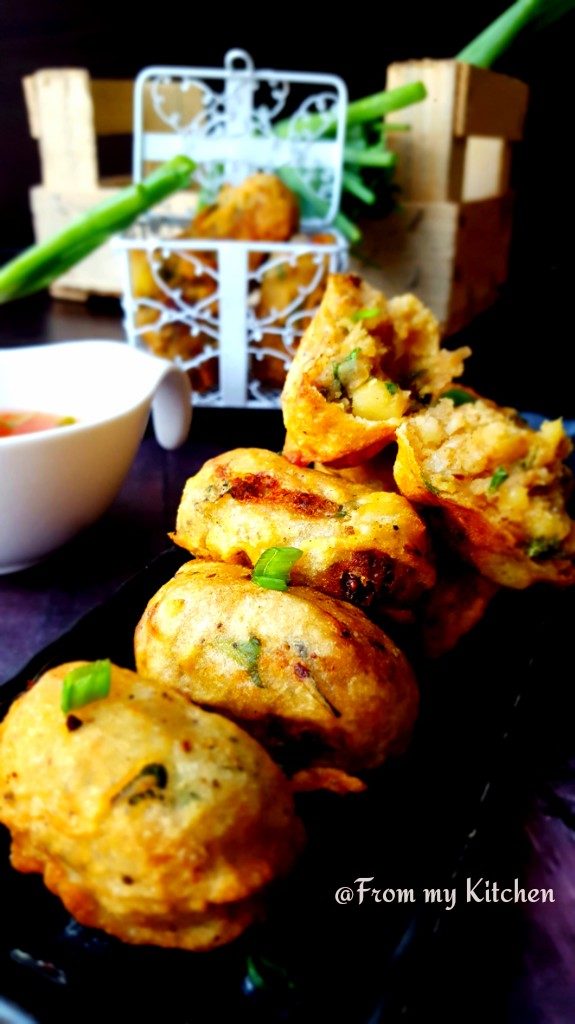 Relish it!
Happy Cooking!