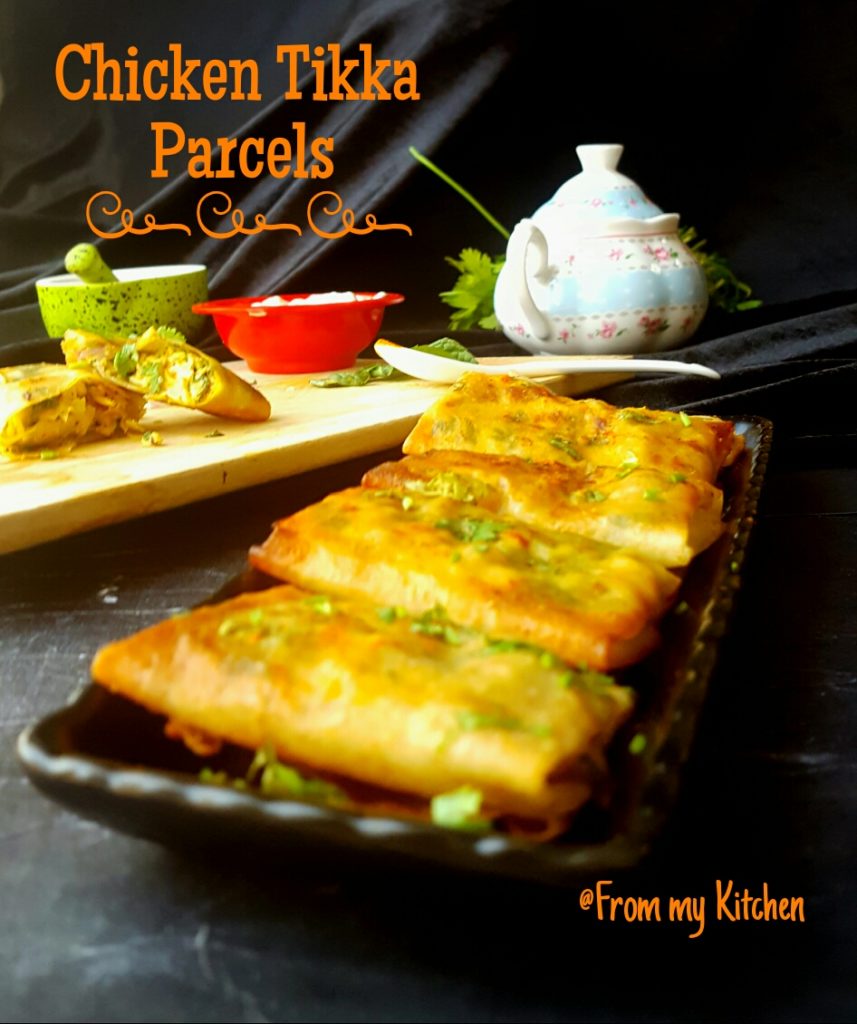 Here i'm with another simple and delicious recipe.Crunchy crispy golden brown fried goodies are always a delight to the eyes,especially while breaking fast!But now a days all are very health conscious and skip such oily foods.Anyways once in a while everything is fine.right?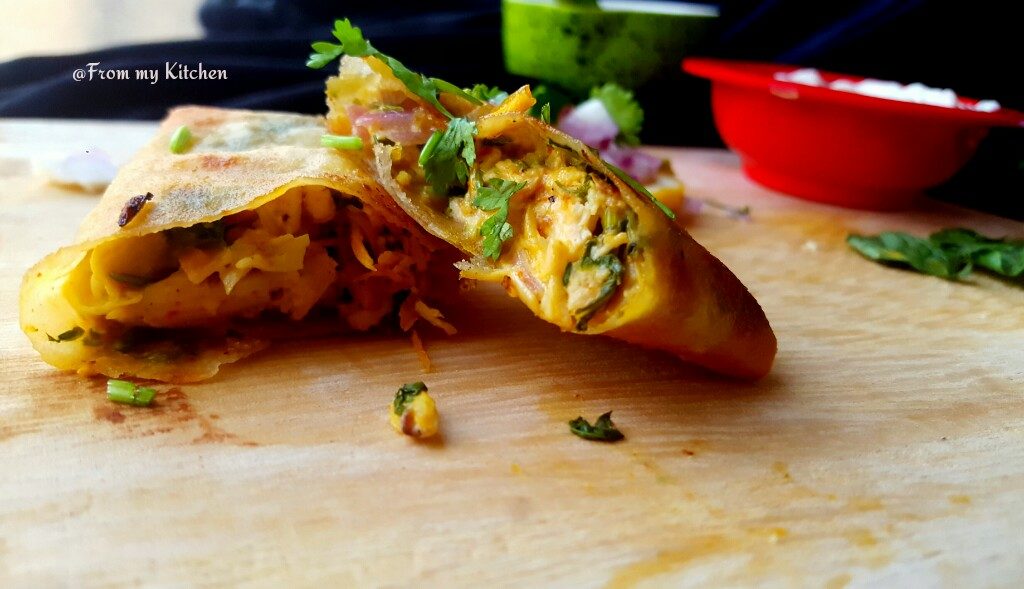 This is a simple and mouthwatering appetizer that prepares in a jiffy.Only thing u need to make is marinate and grill the chicken or shallow fry it.Then mix it with some onion,greens,mayo,fill and fry. That's it!Yay so easy isn't it?Here i used spring roll pastry.you can also roll it like a spring roll and here ready Chicken Tikka Spring Rolls.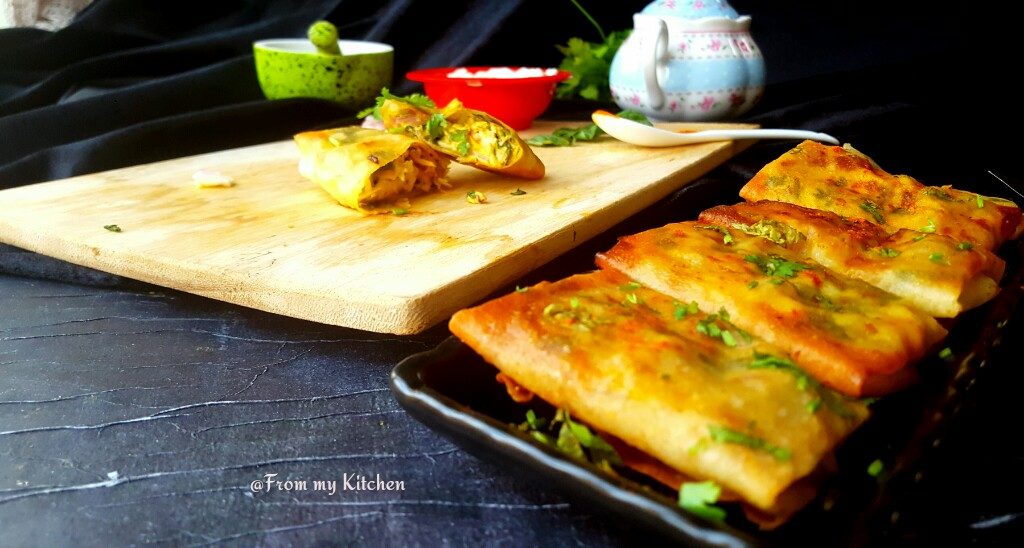 I came to see this on chef Ajay Chopra's show and since then i used to save some of my tandoori or chicken tikka to make this. hehe! Truly it's that good!If you don't use ready made spring roll sheet make this with using a maida dough by thinly rolling it and give it a spring roll shape and fry.I'm sure it will taste equally good.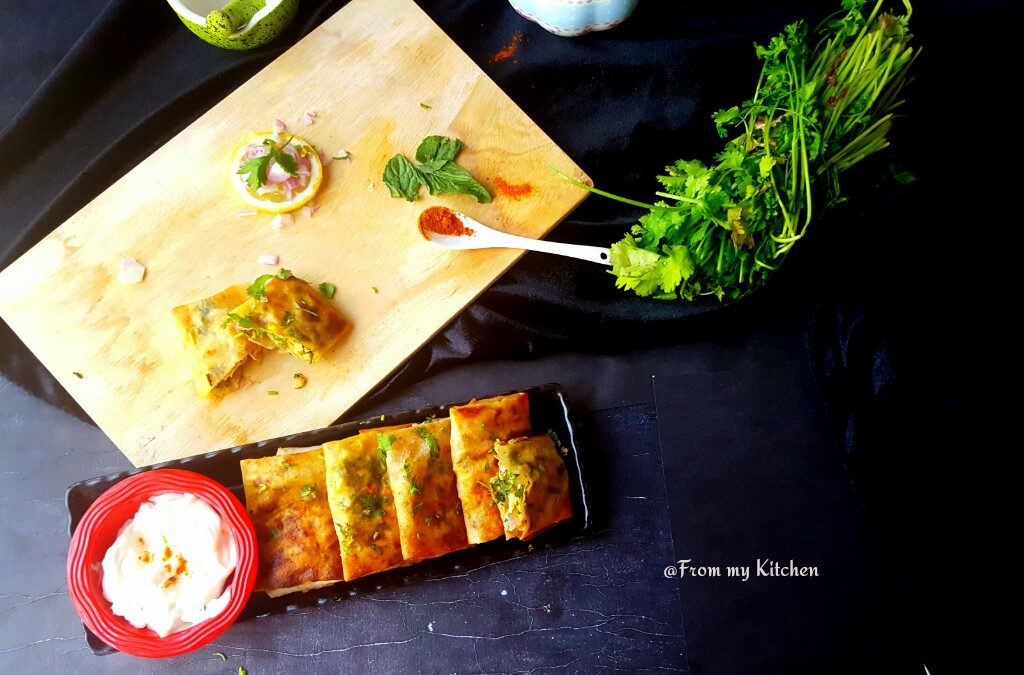 Over to the recipe
Ingredients
10 to 15 spring roll pastry
For Marinating Chicken
200 gm chicken breast fillet
1 tsp ginger paste
1 tsp garlic paste
3 tbsp yogurt
1 tbsp lemon juice
1 tbsp chilly powder
1/2 tsp coriander powder
Salt to taste
1/4 tsp garam masala
1/4 tsp cumin powder
1 tsp oil
Other Ingredients
1 small onion
mint finely chopped
Green chilies finely chopped
small piece ginger finely chopped
A handful of coriander leaves
1/2 lemon juice
2 tbsp mayonnaise
A pinch of salt
Oil to deep fry
For glue
4 tbsp all purpose flour
some water to make glue
Method
To prep the chicken
Chop chicken into small pieces .
Mix all the ingredients listed under marination and make a thick paste out of it.
Now dump in the chicken and mix well.Let it marinate at-least for 2 hours.
Heat a tawa or grill pan and grill it by drizzling some oil on it.You can also grill it in an oven.The chicken should be well charred and grilled but it should be tender and succulent from inside(that means don't over cook the chicken).
Second Part
Chop the chicken tikkas to bite size pieces. Don't mince it or shred it very fine.We need a bite of chicken pieces.
Finely chop the onions,green chilies,ginger,mint leaves and cilantro.
Now in a large bowl mix together chicken tikka,onions,ginger,green chilies,chopped greens,lemon juice and mayo.Mix it well and taste it.Add salt if needed.Mayo acts as a binding to the whole mixture and makes the filling rich and yum!
Make a thick paste out of maida and water, this act as a glue to stick the roll.
Take a spring roll pastry fill ,roll and stick it at the end using the maida glue.If you want to change the shape and make it like a parcel, instead of rolling fold it like how i did.I'm so sorry i forgot to take the pic.Next time i'll surely take a step by step and share,Hope this folding is not so complicated that you can manage it!☺
In a kadai pour oil and deep fry it until golden brown and crisp
Note: You can also use 2 tbsp green chutney if u have that handy.But i don't use.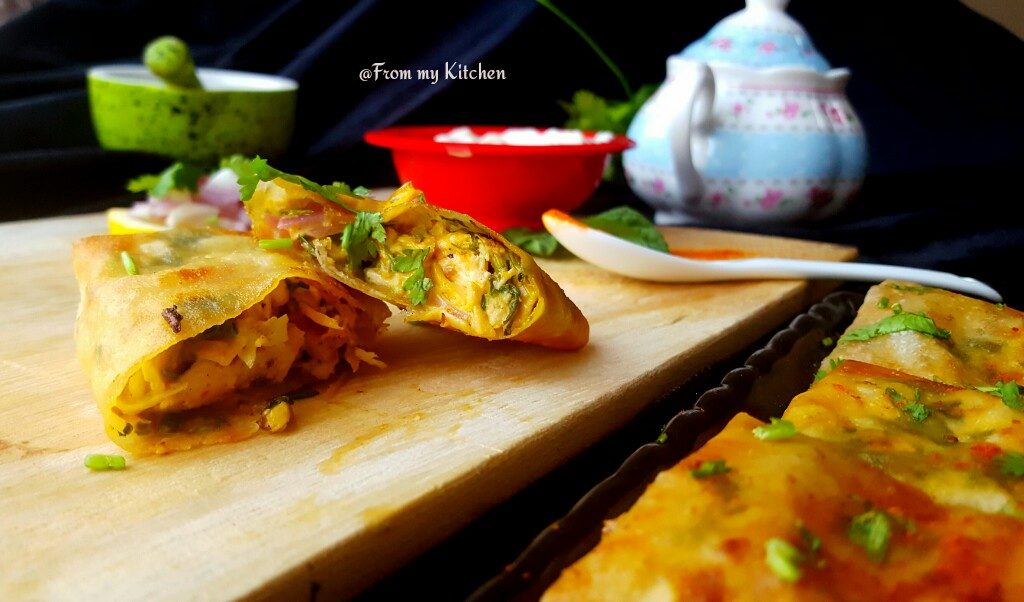 Simple ,yummy and delicious.That bite from the onions and ginger along with chicken and that crunchy spring roll pastry is so so yum!!!You have to try it for sure!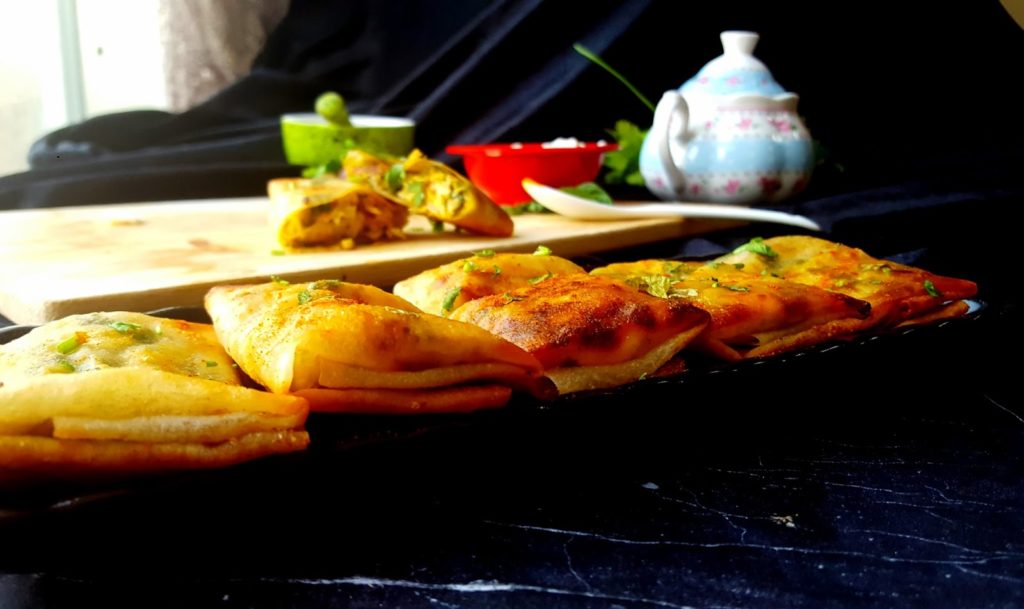 Enjoooy!