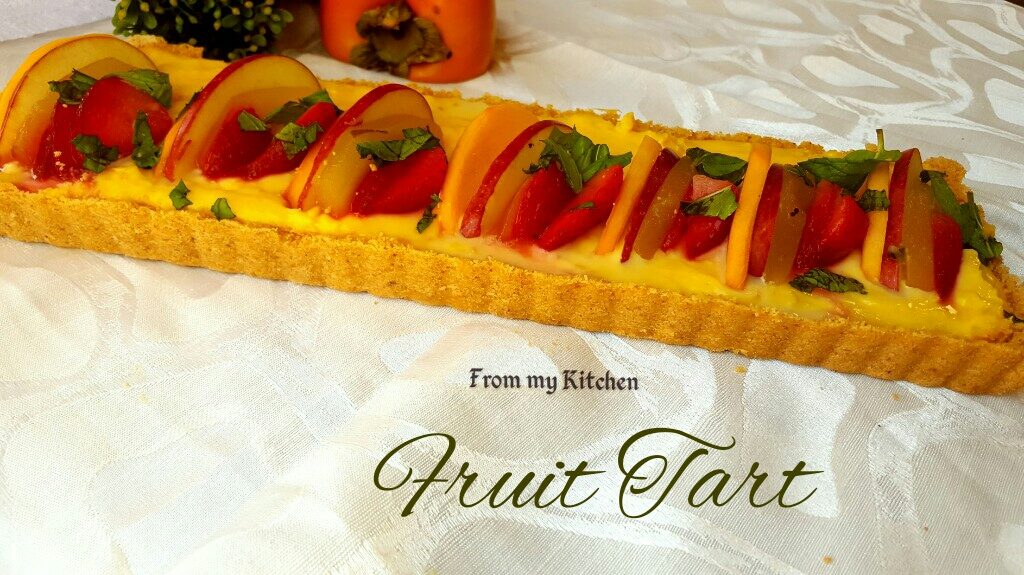 Simple yet elegant looking desserts are we want when we are in a hurry!isn't it?Here is the recipe for such a stunning combination that everyone will surely love.It has a crispy,buttery base,sweet and creamy custard with the healthy colorful fruits that makes the dessert looking pretty!!
This one is a perfect treat for those who love fruit salad.Fruit salad in its new avatar!haha!I bought kiwi to get that bright nice green color,but no it cheated me…the color was dull that makes me sad!
But who cares!!Taste was just awesome!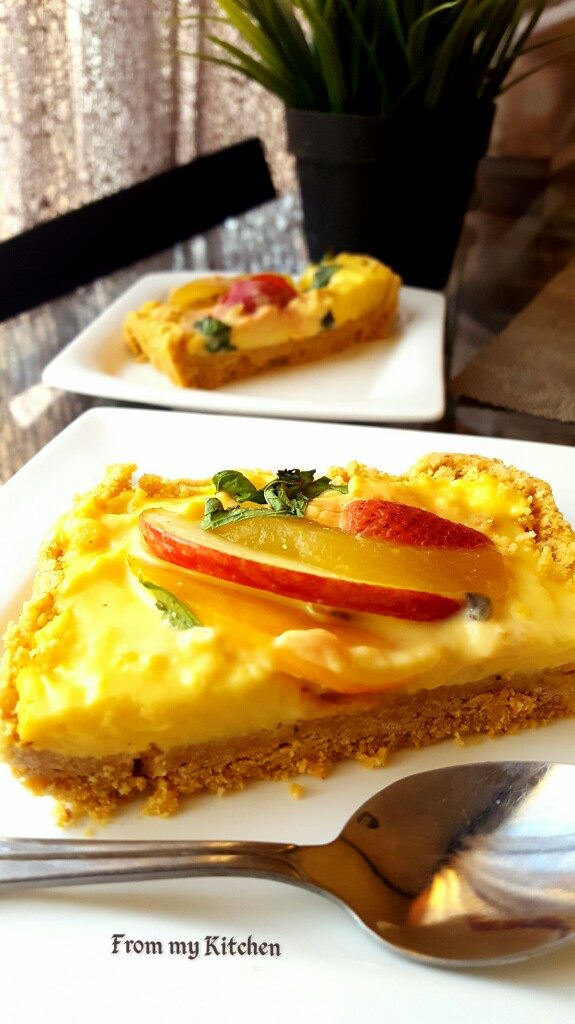 The advantage of making in the tart mold is that we can easily slice it!In each slices it includes enough toppings!You can also chop the fruits finely and layer it evenly!Here we need to make a thick vanilla cream custard to pour over the biscuit layer.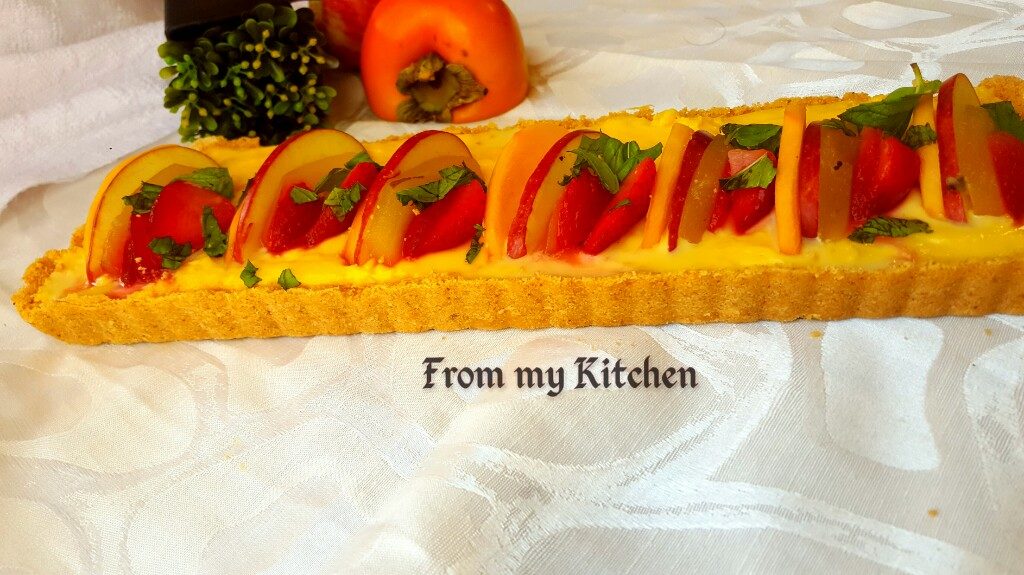 Over to recipe
Ingredients
150 gm Marie biscuit /digestive
75 to 100gm melted Butter
For custard
2 cups milk
1/2 cup cream
1/4 tin condensed milk
4 to 5 tbsp sugar or as per your preference
3 tbsp custard powder diluted in 1/4 cup milk
1 tsp vanilla essence
Fruits i used
kaka Fruit
kiwi
Strawberry
Apple
Method
Grind the biscuits to a fine powder.
To this add the melted butter and mix well. It should look like a wet sand.Put this mixture into a greased tart mold and spread evenly including the sides of the tart pan.
Press the biscuit mixture lightly with the fingers or with the bottom of a glass so that it will set neatly.Leave it to set it in the refrigerator for half an hour
.Meanwhile prepare your custard .Heat the milk,sugar and condensed milk in a pan,when it comes to a boil add cream pour the diluted custard in it and stir continuously until its thick and holds together. Add in vanilla essence and mix well.
Cover and let it cool.When its cool enough pour it over the base and spread evenly.Top it with the desired fruits and let it set in refrigerator for 3 to 4 hours or until its completely chilled.
Tip
Cover the custard with clingfilm by touching the surface of the custard.This will prevent it from forming the cream on top and will get a smooth custard.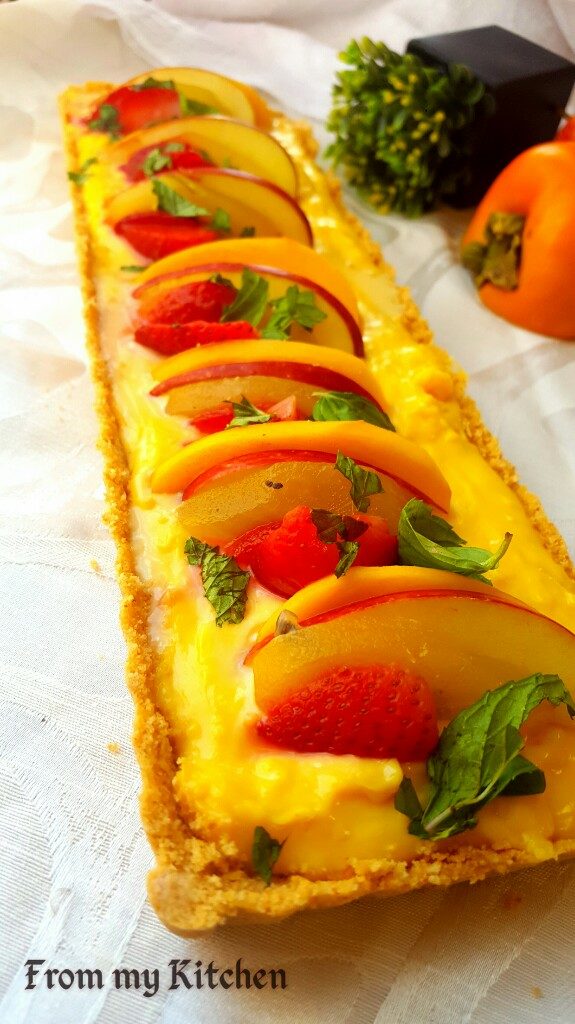 Here ready your beautiful looking dessert!Your guest will like it for sure.You can also make it in individual tart mold or set in a regular pudding dish.(Increase the qty accordingly)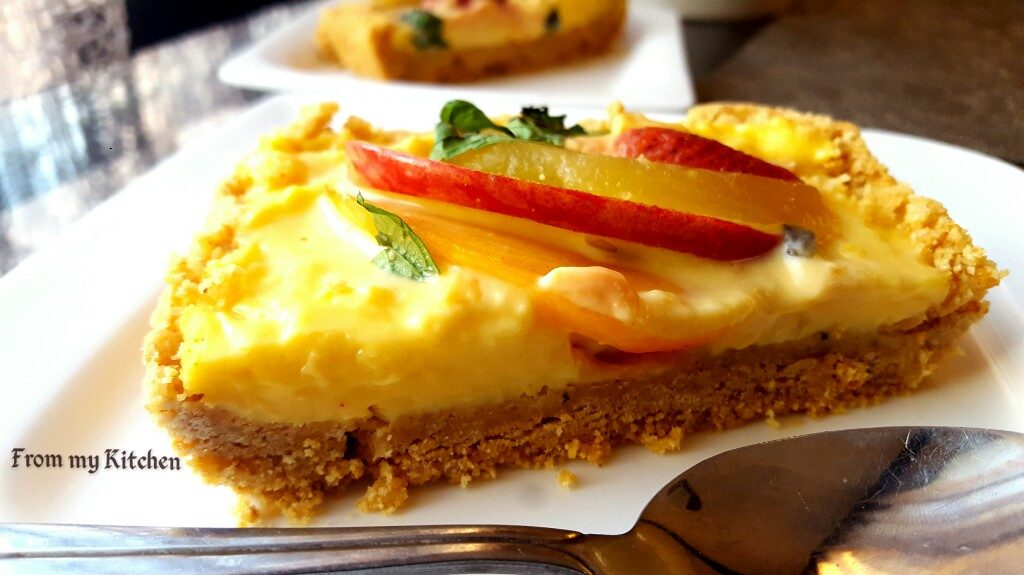 Also garnish it with some mint,that adds an extra freshness to the dessert.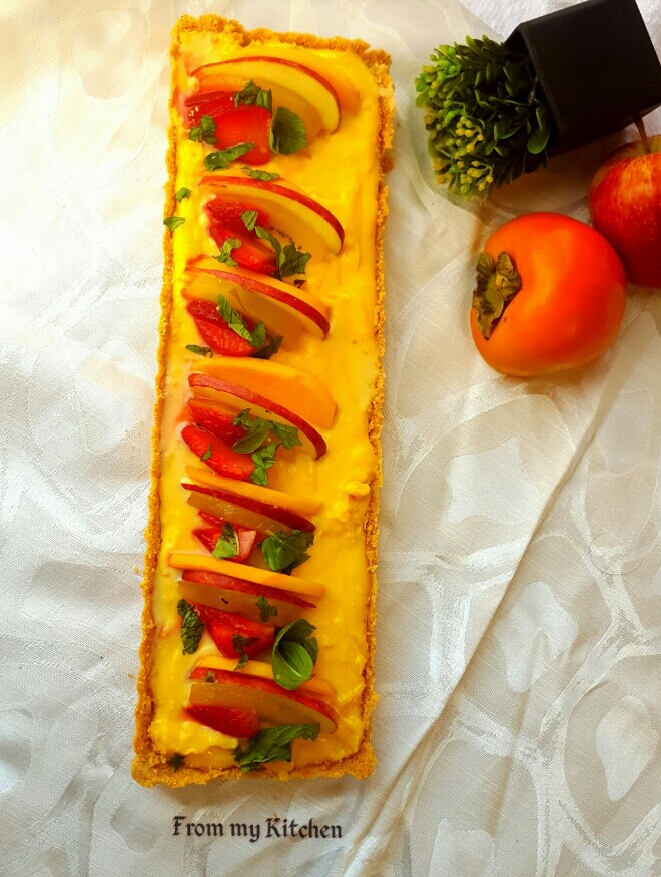 Dig in dessert lovers!!