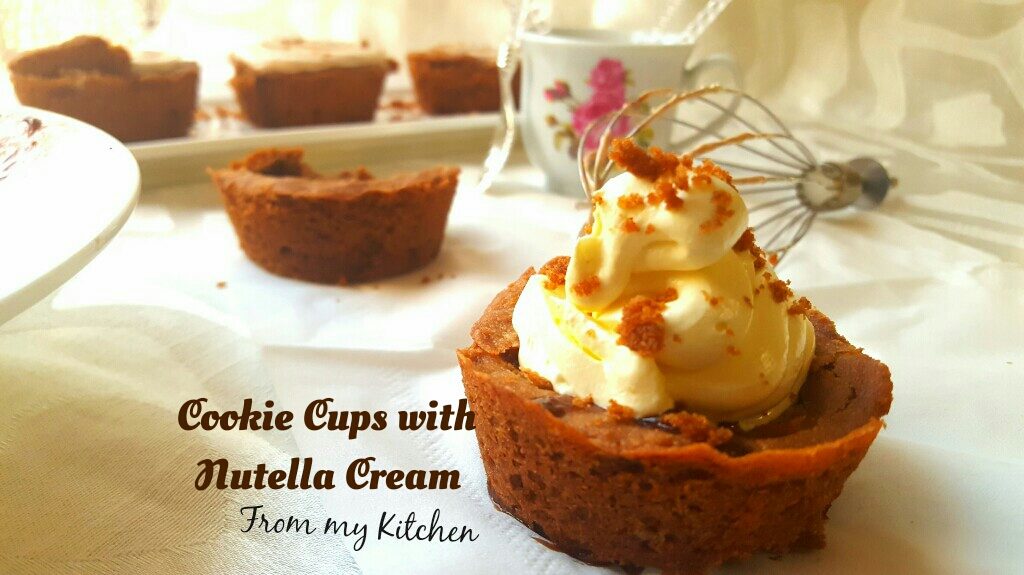 Who doesn't loves fancy desserts!!Now a days we are in search for good looking and equally lip smacking desserts ,right?This one has a crusty edges and the soft cake like center filled with the nutella and whip cream frosting!!yum!You can fill it with whatever filling of your choice.Even ice-cream goes very well with this cute little cups.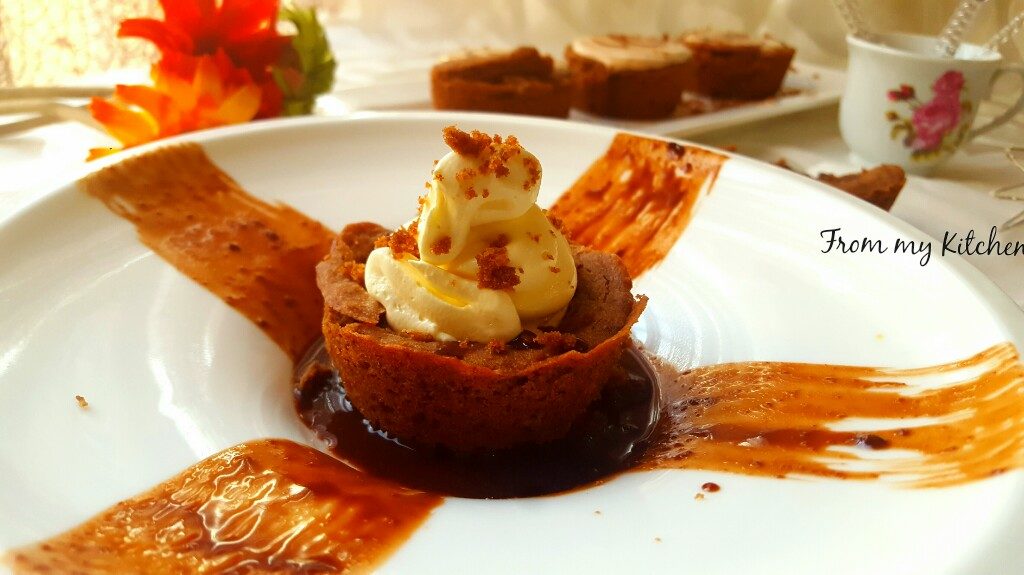 Kids relished it awfully.I tried chocolate chip cookie cups before and that was crispier than this.
here is a sneak peak!Cute little cookie cups with some milk in it!A sip and a bite!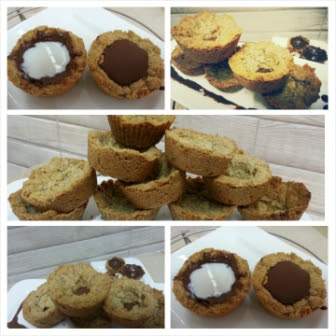 I don't know if this pic suits here!!But just for you guys to see 🙂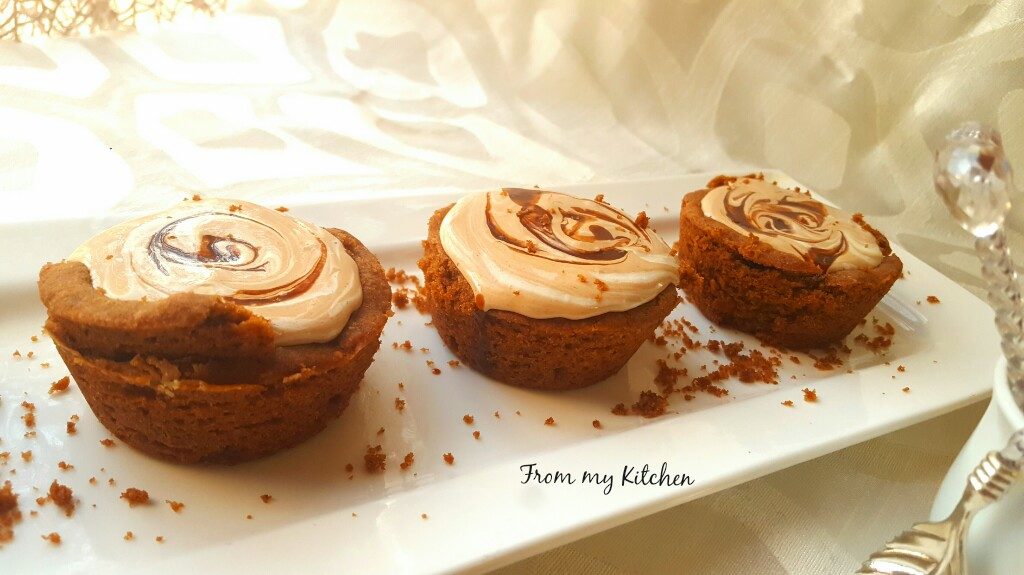 This will be a great party dessert to impress your guests!!December is the month of cakes and sweets.You can see cakes,cookies and baked goodies all over..So i have some pending posts for cakes and cookies on its way!Stay tuned for some decadent treats!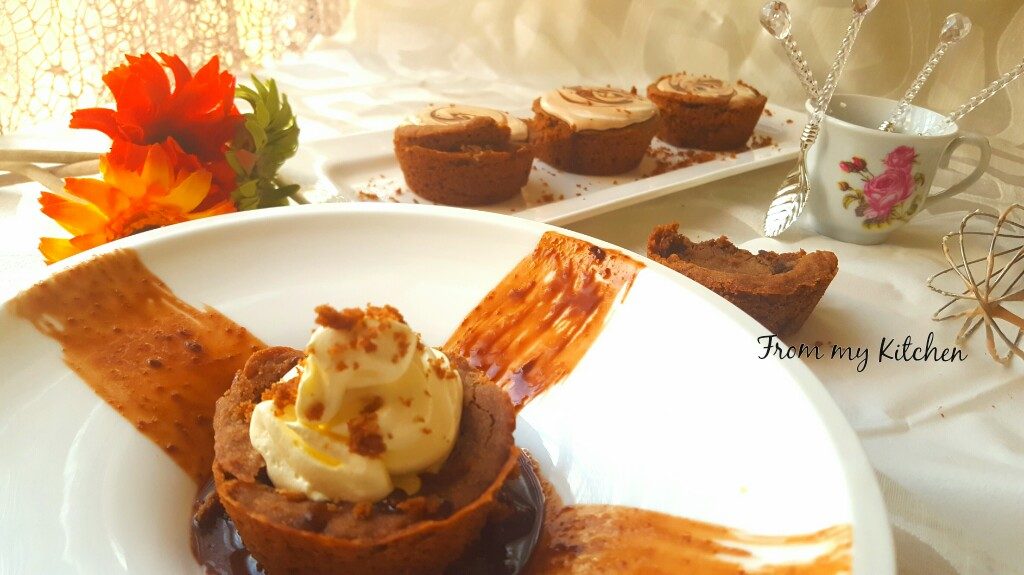 Over to the recipe
Ingredients
100 gm butter
1/2 cup + 2 tbsp powdered sugar
1 cup all purpose flour
4 tbsp cocoa powder
1/2 tsp baking powder/soda
a pinch of salt
1 egg
1 tsp vanilla essence
For cream
1 cup heavy cream
2 tbsp icing sugar
3 tbsp nutella
vanilla essence
Method
Grease your muffin tin and set aside.Preheat your oven to 180 degree
In a bowl, mix together the flour,cocoa salt, baking soda/powder and set aside.
In a large bowl cream together the butter and sugar, add the egg and vanilla and mix until well combined.
Add the dry ingredients and mix until your dough has come together.
Pop them in refrigerator if you feel like the dough is too soft,or else using a tablespoon or a small ice cream scoop drop the dough into your prepared muffin tin.
Press the dough into each muffin cup using a spoon or anything that will make an indent in the center.
Bake them for about 8 to 10 minutes or until lightly golden brown around the edges, remove from the oven and then you can see all of them are puffed up so you have to make an indent by pushing it at the center with a spoon.Do it when it's hot.
Note:Do not let them sit in the pan for long time,otherwise that will stick to the bottom of the pan that makes it hard to remove from the pan.
For cream
Whip up the cream and icing sugar until stiff peaks,slowly fold in the nutella and fill the cups and enjoy!Or simply fill it with a scoop of vanilla ice-cream and drizzle some salted caramel sauce.Yum!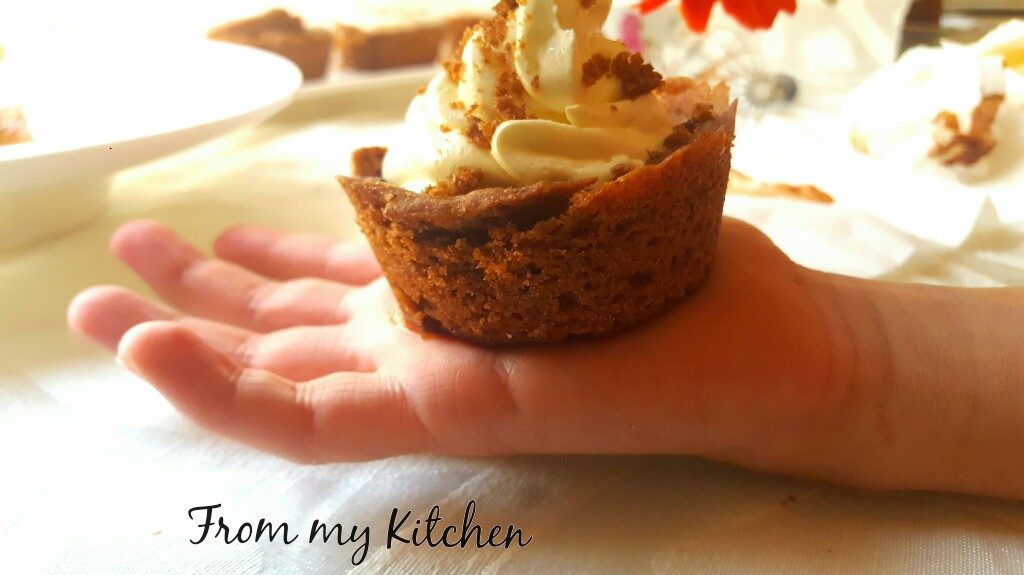 The texture is somewhere in between cookies and cake.Crusty edges,cakey center with rich chocolate flavor.Kids are gonna love this for sure.If you don't want to make cups just make cookies out of it and munch on!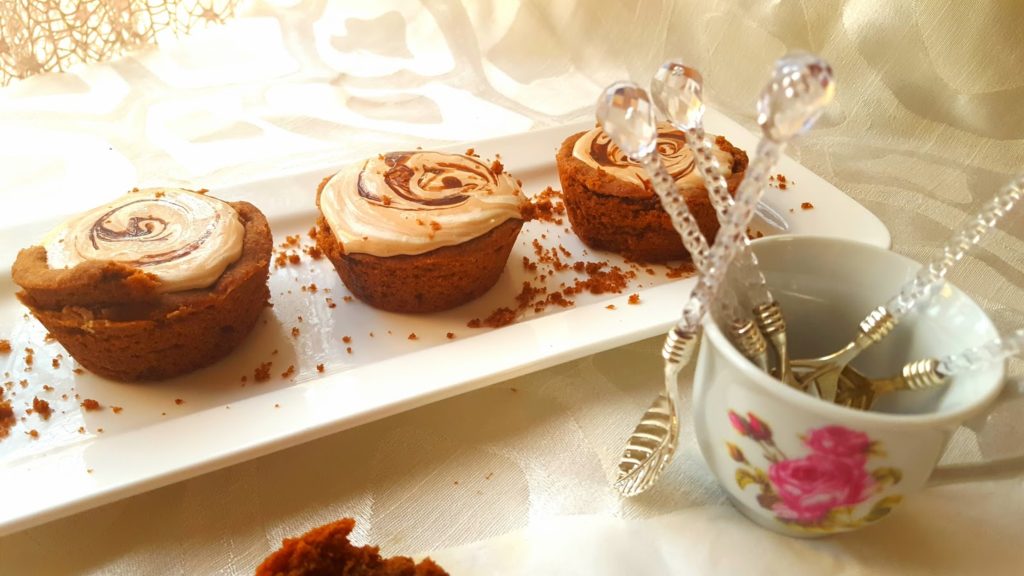 How impressive it looks ?No need to serve in individual serving bowls too,that means less washing!Yaay!hehe!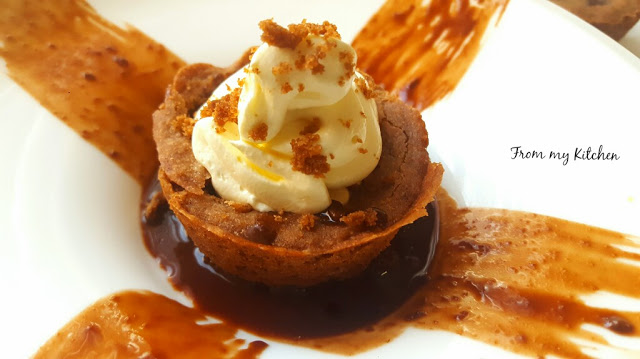 Relish it!
Happy Baking!