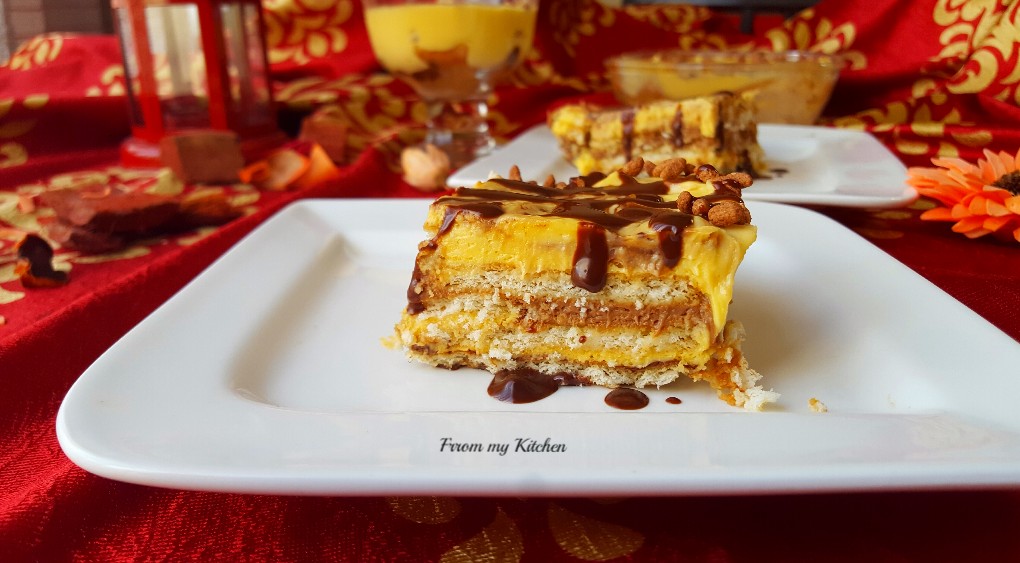 Here is a simple and delicious dessert for Eid!Give it a try!A quick mix for any special occasions!!Super simple,no cooking,no baking just some mixing ,beating and assembling!That's it!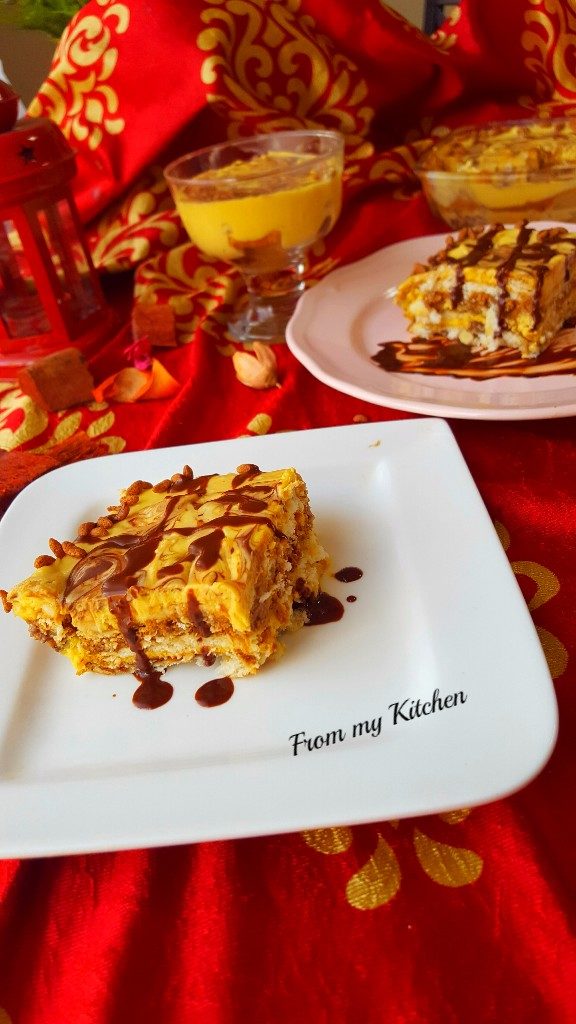 It has layers of soaked biscuit,some chocolate sauce and the thick cream layer that sets all by its own.No gelatine added!It's so easy and quick isn't it?It tasted awesome too!Hope you guys will enjoy it!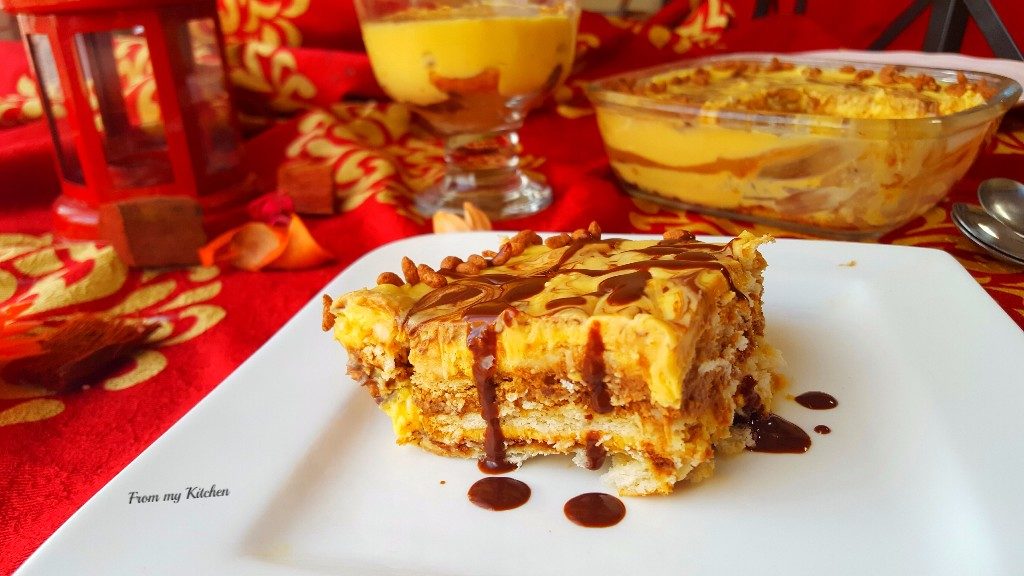 Dessert lovers will surely love it and for those who love simple dessert recipe here is it!We loved it!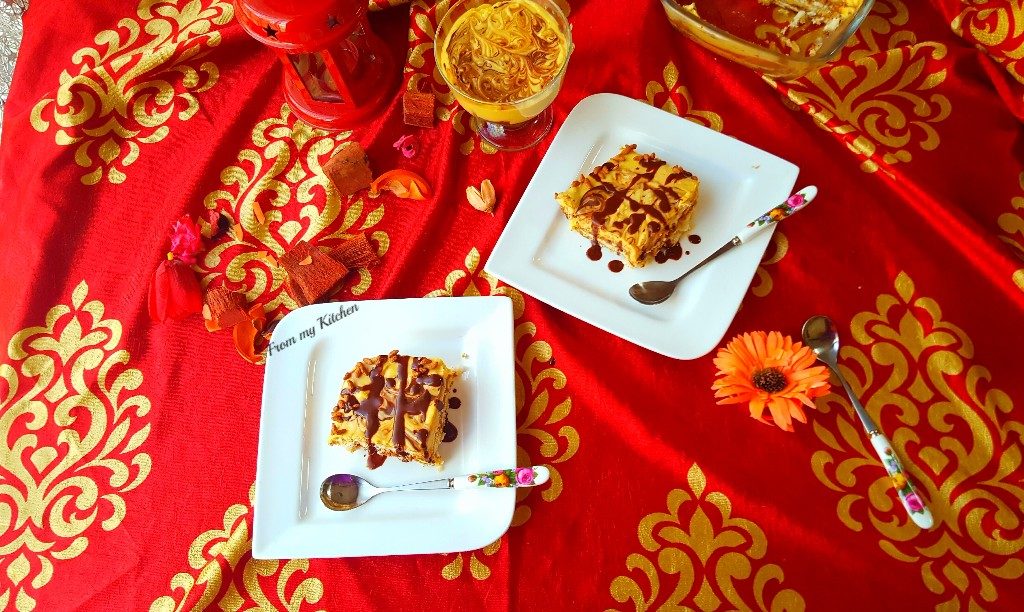 Here i used Marie biscuit,chocolate ganache,for cream custard creme caramel powder,whip cream powder,cream and few tbs milkmaid,then layering.
Ingredients
1 packet Marie biscuit(preferably square shaped tea biscuits)
100 gm cooking chocolate
1 packet creme caramel
2 sachet whip cream powder
2 tin cream
2 cube cream cheese
3 to 4 tbsp condensed milk
For crunchiness some choco flakes or rice crispies
Milk for soaking biscuit
Method
Melt cooking chocolate and keep aside
In a large bowl mix together cream,powders,vanilla,condensed milk,cream cheese and beat well.
Divide the cream custard and add half of the melted chocolate in one half.
Ok now assembling
1st layer – Soak the biscuit in milk and place it on the tray(if you like coffee flavour make coffee decoction and use)
2nd layer- Drizzle melted chocolate over the biscuit and spread it evenly.
3rd layer-Pour white cream custard on top
4th layer-Again biscuit pour chocolate custard and then repeat layering until you finish it.
Let it set in refrigerator overnight for clean layers.While serving add rise krispies and some chocolate sauce on top.
Here ready your awesome dessert!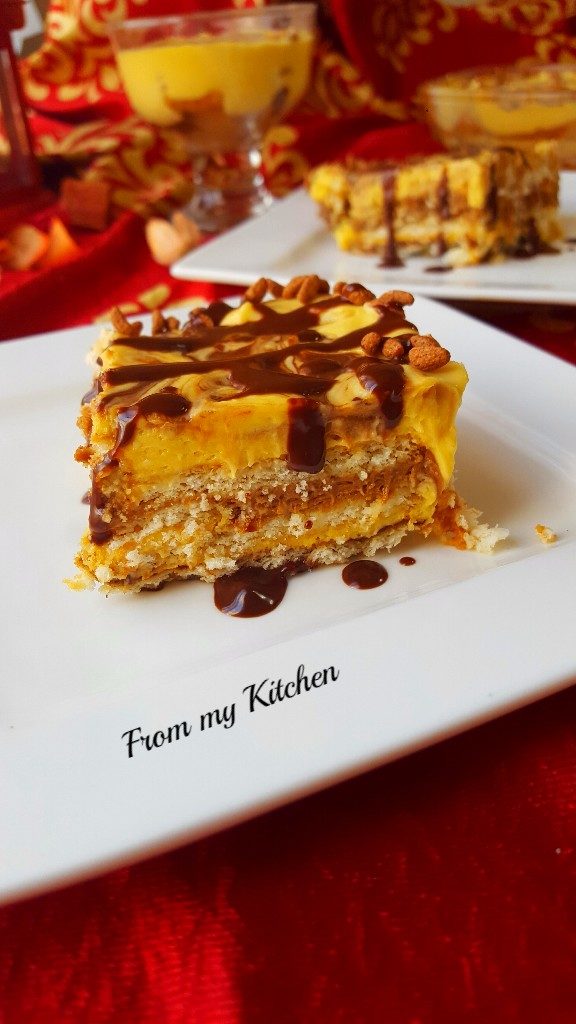 It's very simple and easy to put together!Do try it and hope you all will love it.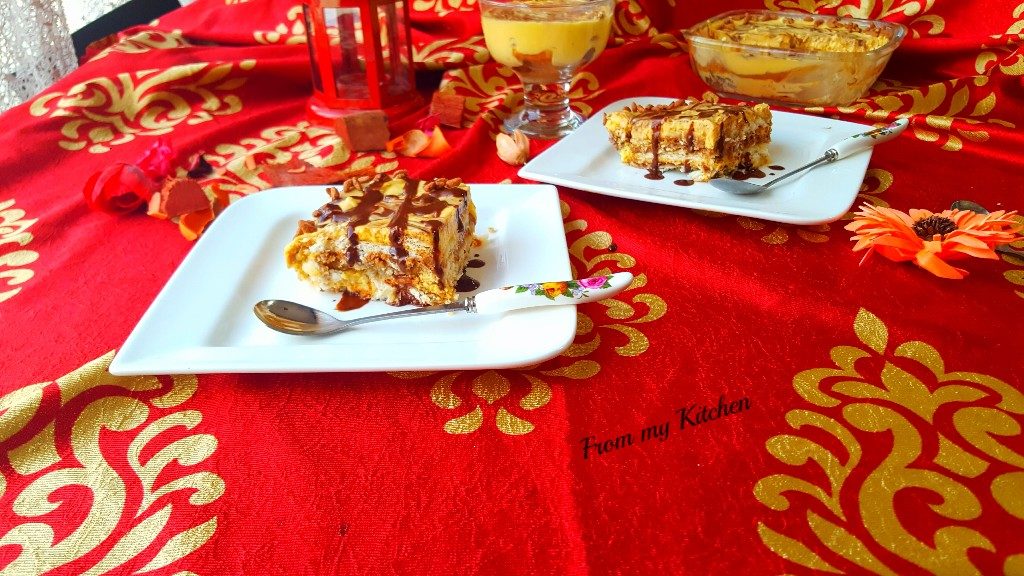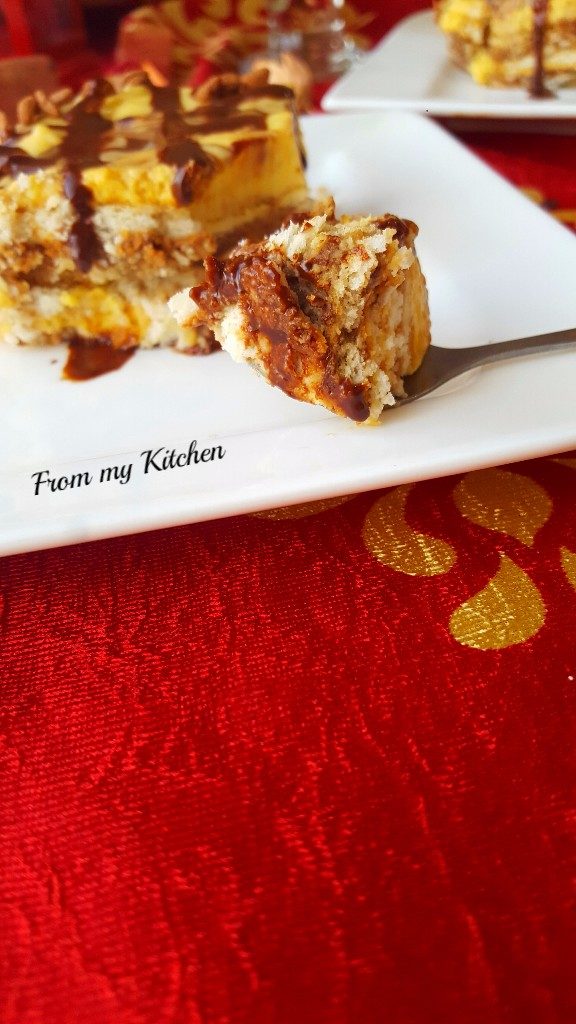 Enjoy with your dear ones!