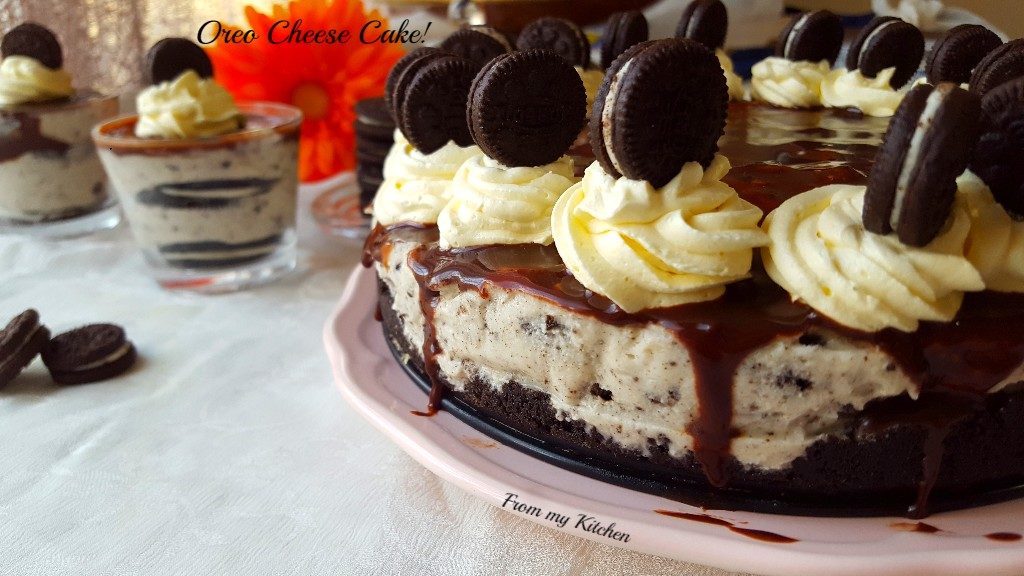 Is there anyone who don't like this black and white beauties?I mean oreos!It's such a treat for kids and someone like me too!hehe!The cheesecake with oreos yum yum yummy!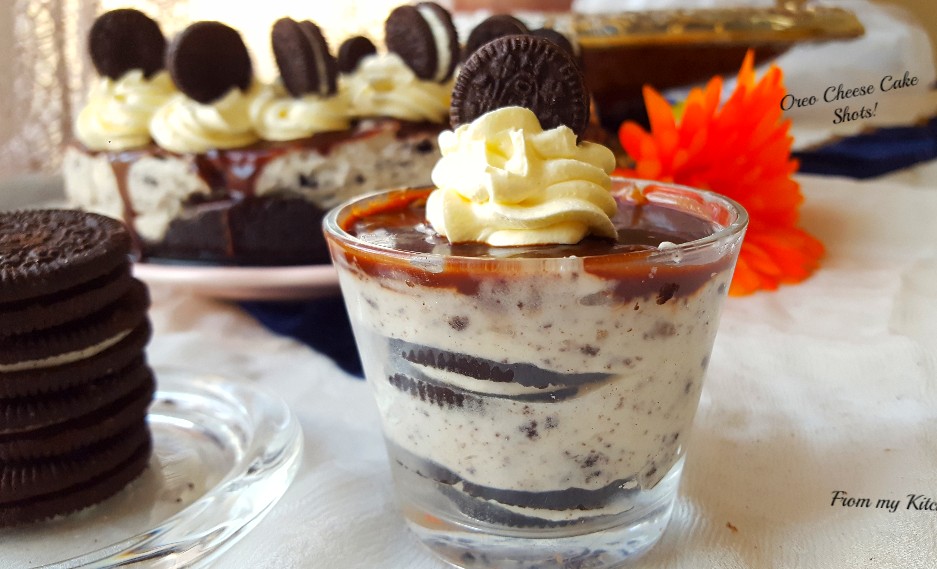 Slight sourness from the cheesecake and the sweetness and crunchiness from oreo just like match made in heaven!Really it was awesome!Actually we (me & hubby)love cheesecakes,but my son was not a good fan of cheesecake.But thank god he loved this one,maybe because of oreo,otherwise leftover will be full in my stomach!hehe!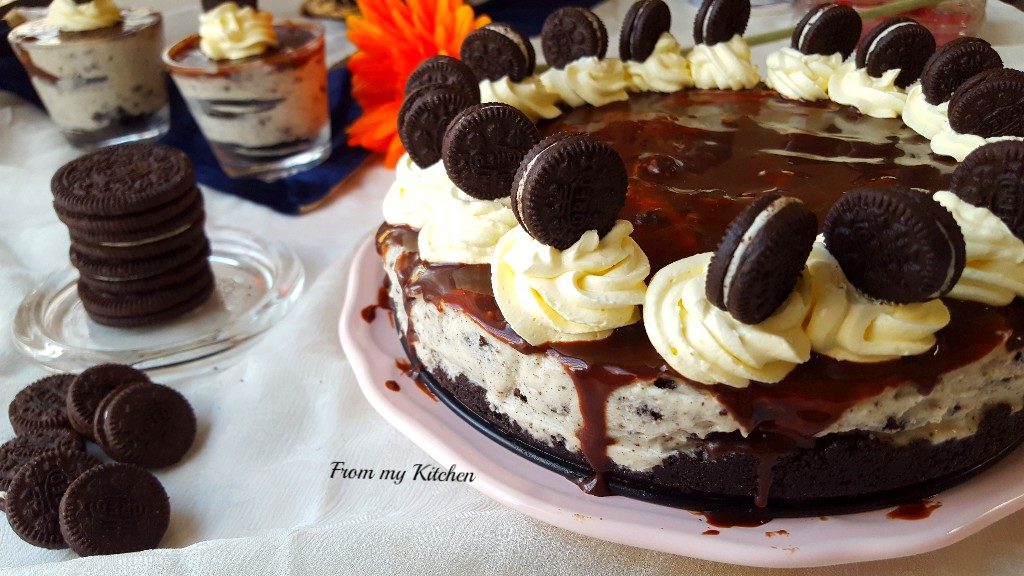 But hubby said its very sweet!So i'll reduce the amount of sugar here.My guests too loved it!It's no bake and gelatine free recipe!hurray!A very simple yet delicious tasting and luking dessert!If you want to get a neat slice you may add 1 tbspn melted gelatine to the mix.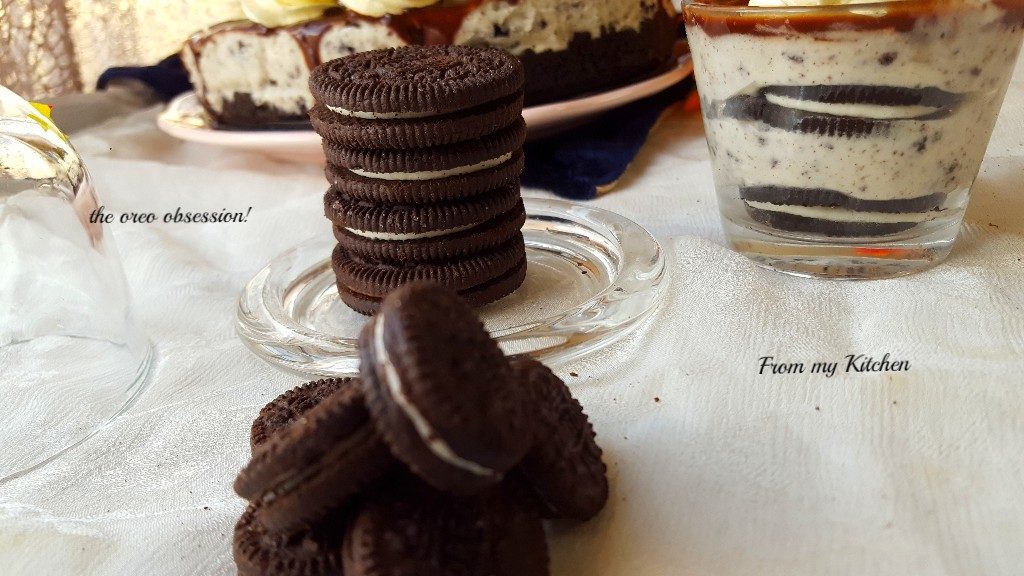 The real oreo obsession!All those oreos over there were disappeared before my photoshoot over!hehe!Kids!Here i used crushed oreos and butter as base.Then for filling cream cheese,powdered sugar,whip cream and crushed oreos.For topping quick fudge icing!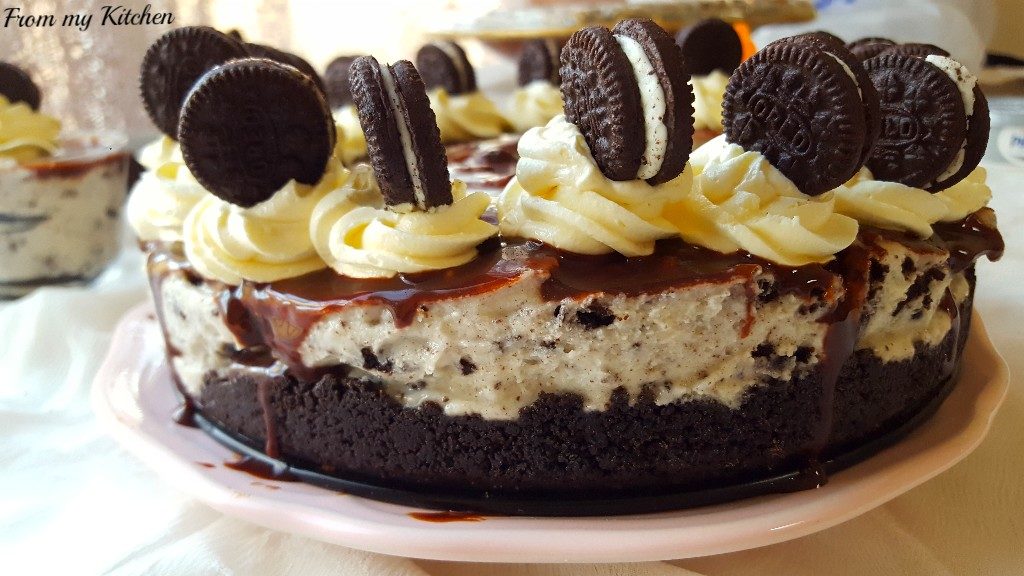 Ingredients
For base
18 to 20 oreo biscuits
5 to 7 tbsp melted butter
For filling
500 gm cream cheese (room temperature)
3/4 cup powdered sugar
1 & 1/2 cup whip cream
4 tbsp icing sugar
1 tspn vanilla essence
Some more crushed oreos
For quick fudge icing
2 tbsp butter
2 tbsp cocoa
7 tbsp icing sugar
Milk 5 to 8 tspn
Method
For Base
Crush oreo biscuits in a food processor.Add melted butter and make it like a wet sand.
Then press it into bottom of a springform pan(9 inch).Set it in the fridge.
To Make the Cheesecake filling:
Add cream cheese, sugar, vanilla extract, to a bowl and beat on high speed until smooth and there are no lumps.
Run a spatula under the mix to make sure there are no cream cheese lumps.
Beat together whip cream and icing sugar and fold into the cream cheese mix.
Gently fold in crushed Oreo cookies.
Spread the mix over the base and let it sit in freezer for 2 hours.Then pour the icing.And refrigerate it for 6 to 8 hours.(As we are not using gelatine it need good time to set)
For decorating i used whip cream.
For quick icing
Heat butter on law flame.
Sieve icing sugar and cocoa .add this to butter and stir.
Slowly add milk at a time.Icing will thicken as it cook.So keep it a bit thinner than the consisitency you want.
Note :This icing will not set like a chocolate ganache.Perfect for dripping from sides!Quick n simple!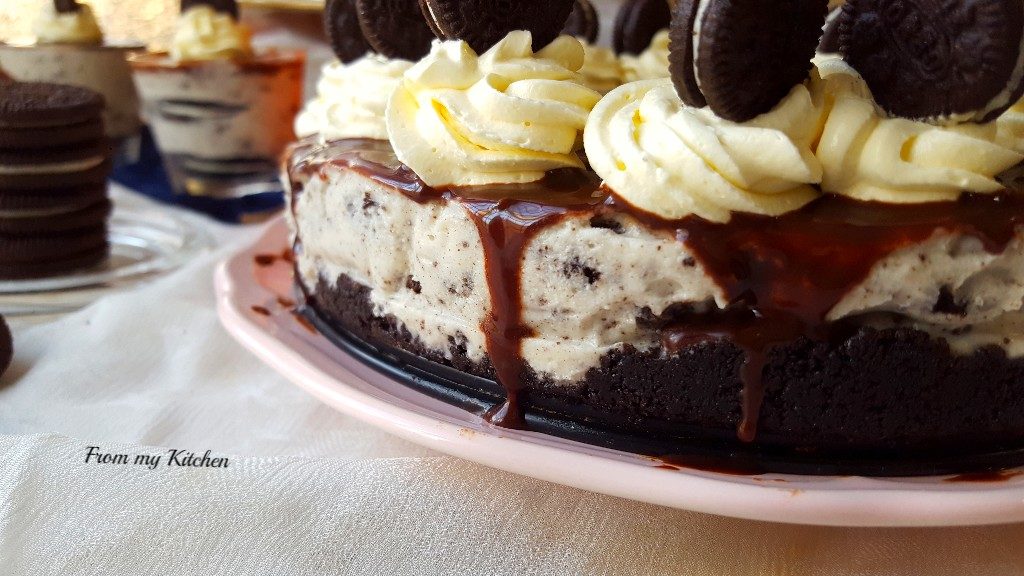 You can see that chocolate flow!Come on go and make it!What are you waiting for!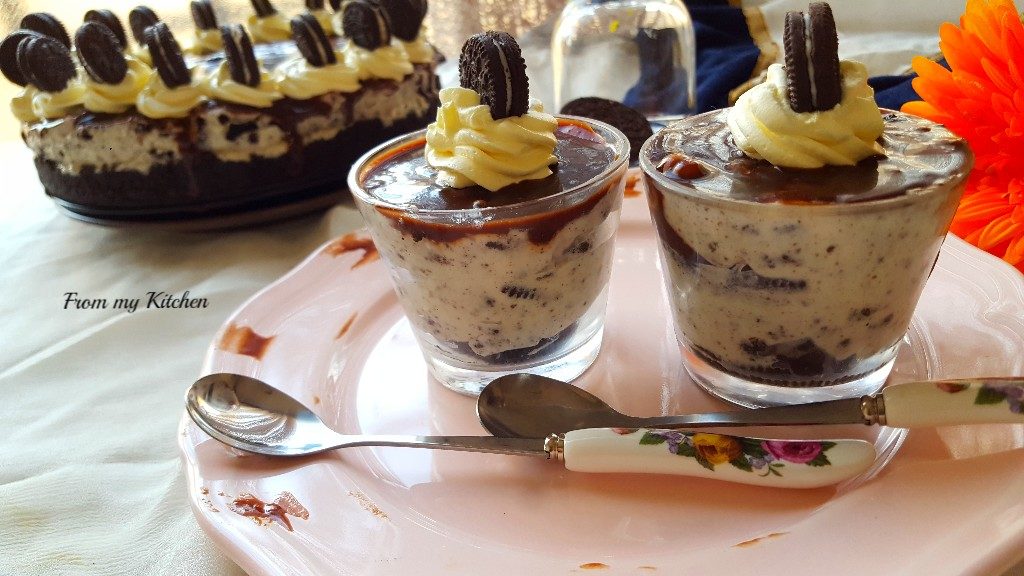 Enjoy!It will be a hit party stopper!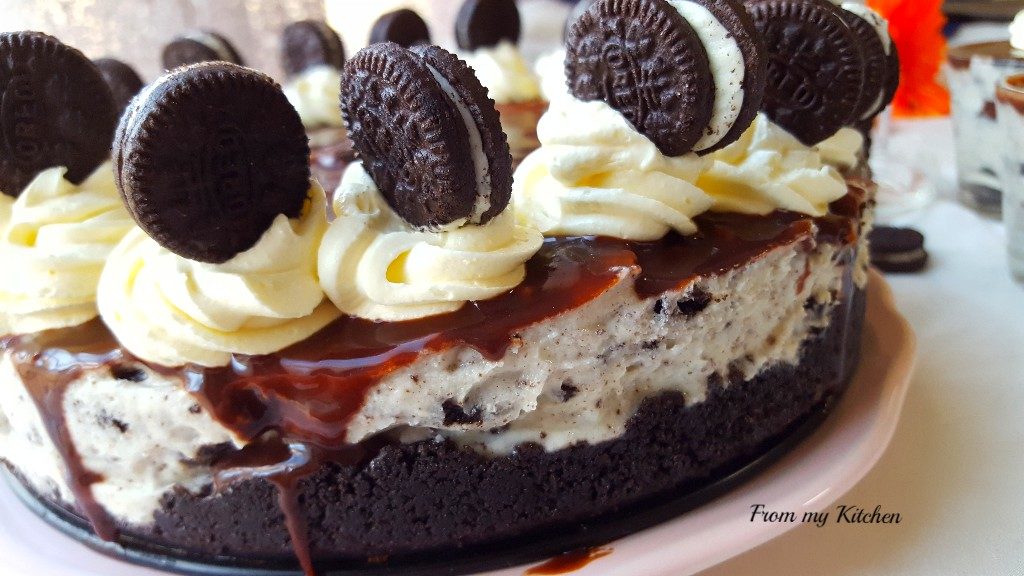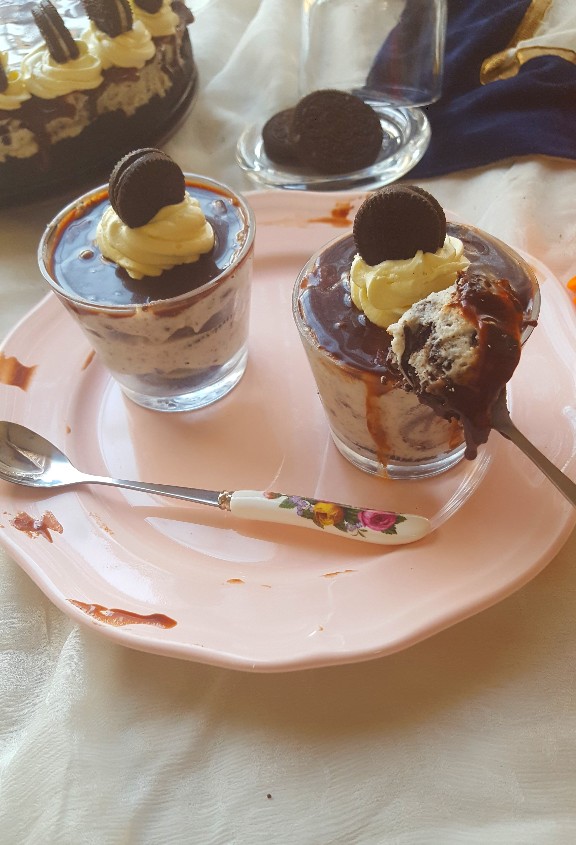 Happy Cooking!