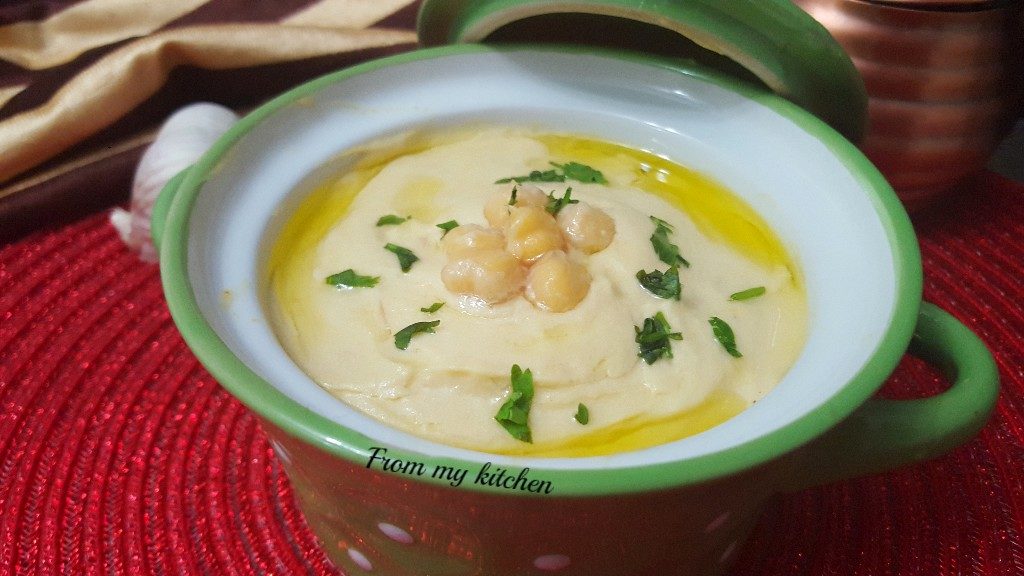 Hummus is a healthy and tasty dip with chickpea. Arabic food is incomplete without this dip!Its popular throughout the Middle East!I always wonder how it comes so silky and smooth , and yes i got it, so here is I am sharing the recipe with you all!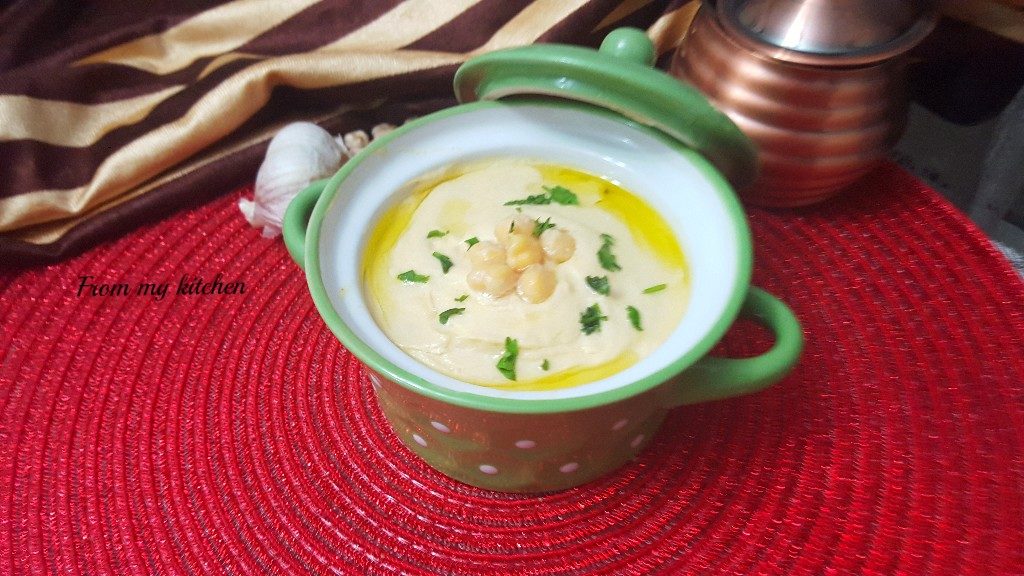 Yes I know all of us are making hummus now but here is the perfect silky smooth like restaurant one.
Hummus is a dip prepared by mashing boiled chickpea along with tahini,garlic,lemon and olive oil.Perfect with grills !
Ingredients
1 cup boiled chickpea
2 full tblspn tahini sauce
1 tblspn lemon juice
Salt to taste
2 cloves garlic
Chickpea boiled water for grinding
3 to 4 tblspn olive oil
Method
Put all the ingredients in a grinding jar and grind it to a smooth lump free paste.Add some more olive oil and mix,If its too thick feel free to add the boiled water!It will give that smooth and silky texture to the hummus.Transfer it to a serving platter and drizzle some olive oil.Its ready to serve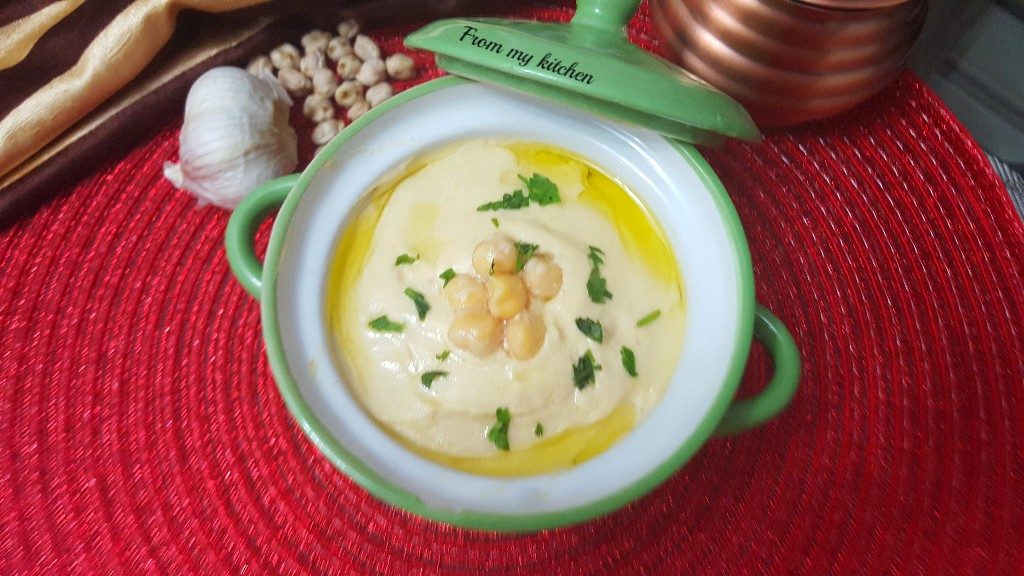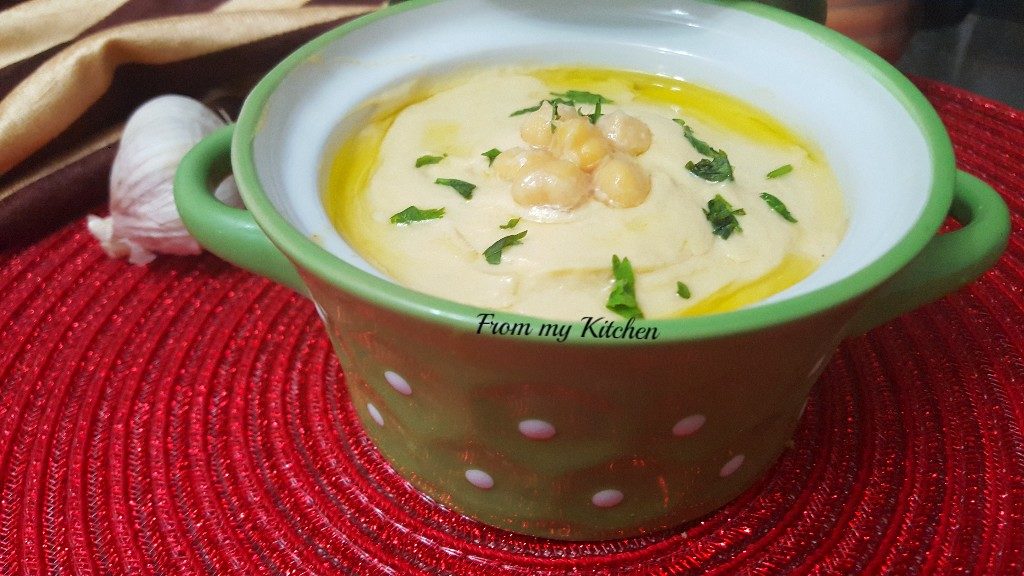 Enjoy!