Devilishly Chocolatey!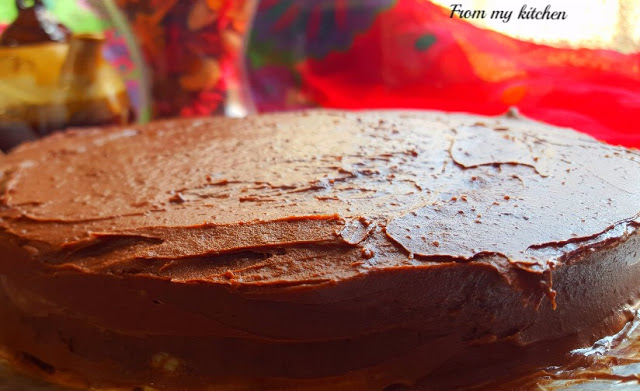 Forget the name,it is heavenly!Its a moist rich airy cake with the luscious frosting!The rustic look of that frosting forced me to make this cake!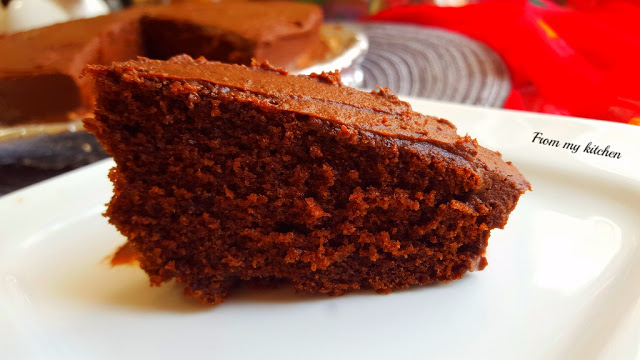 Its a dark coloured chocolate cake with a thick and stiff chocolate ganache.Chocolate lovers will go mad for it.The batter is thin which makes the cake moist and the ganache we need to make and keep it for sometime to get that thick chocolate spread.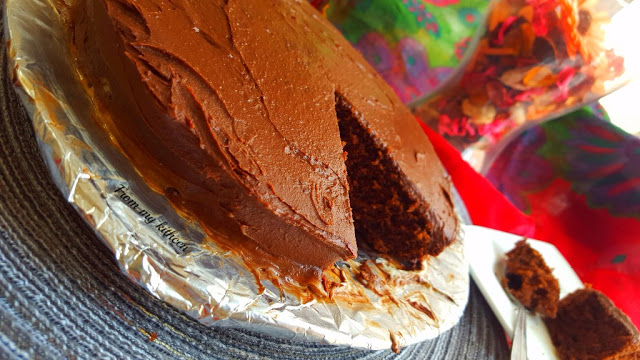 It is actually a layered cake but I make it only half the volume and frosted on top still it was yum ,chocolatey and moist.Prepare the ganache before you making batter and then keep it aside,so that it will set well before we using.
Ingredients
1 cup and 3 tblspn flour
1/3 cup cocoa powder
1/2 tspn salt
1 tspn baking powder
1/2 tspn baking soda
1 cup powdered sugar
100 gm butter
1/2 cup water
1/3 cup milk
1/2 tsp coffee
2 eggs
1 tspn vanilla essence
For ganache
150 gm cooking chocolate
1 cup heavy cream
Method
For frosting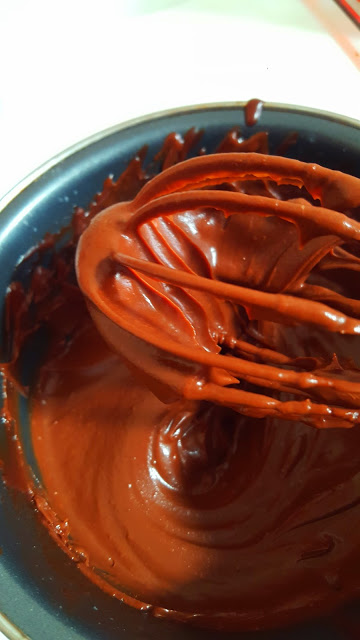 Pour the cream in a sauce pan and switch off the flame when it starts boiling.Put your chopped chocolate and let it sit there for five minutes.Then it mix it all well until you get a shiny chocolate ganache.Now cover it and keep it aside for minimum 1 hours or until you get a thick chocolate ganache.
For batter
Preheat your oven to 180 degree.
Mix together your milk water and coffee and just warm up .
Sieve together dry ingredients and keep it aside.
Cream the butter and sugar well add eggs 1 by 1 and beat,then dd vanilla ,now add dry ingredients and milk mix alternatively and mix until well combined
Pour the batter in prepared baking tray and bake it for 30 to 40 minutes or until the toothpick inserted came out clean.Let the cake cool and frost it and enjoy!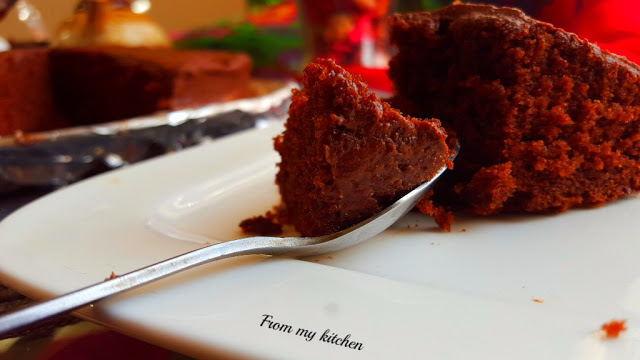 Hmmmm enjoy this utterly moist chocolate cake with your kids and loved ones!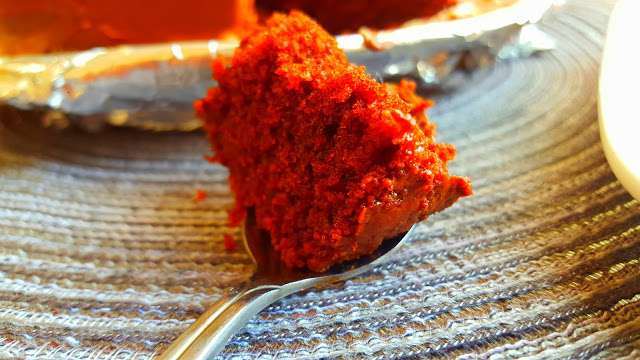 Happy Baking!