Caremaley Ooey Gooey Bread!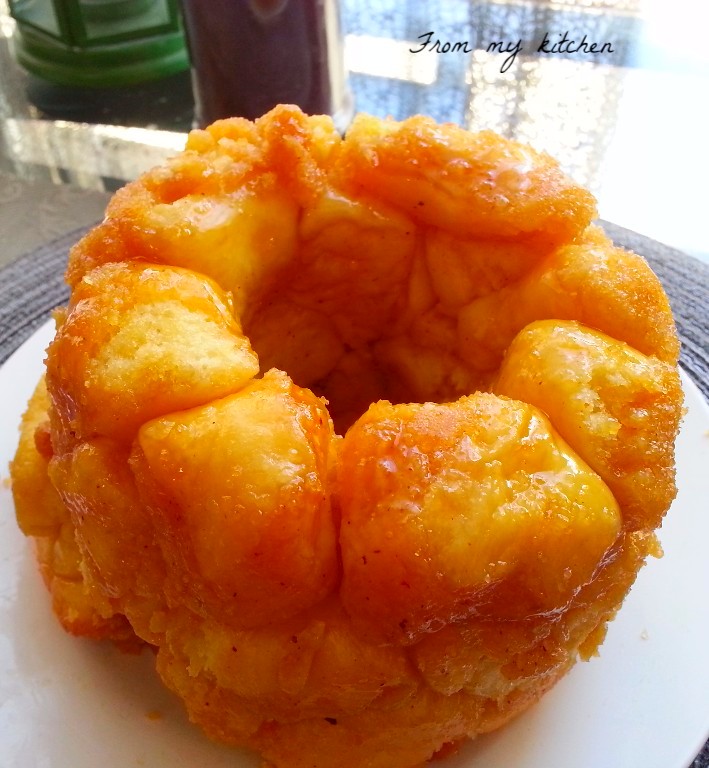 I never know a bread can taste so good!I mean seriously it was the real yumminess!Just try it out guys.Don't go through its look it was that good!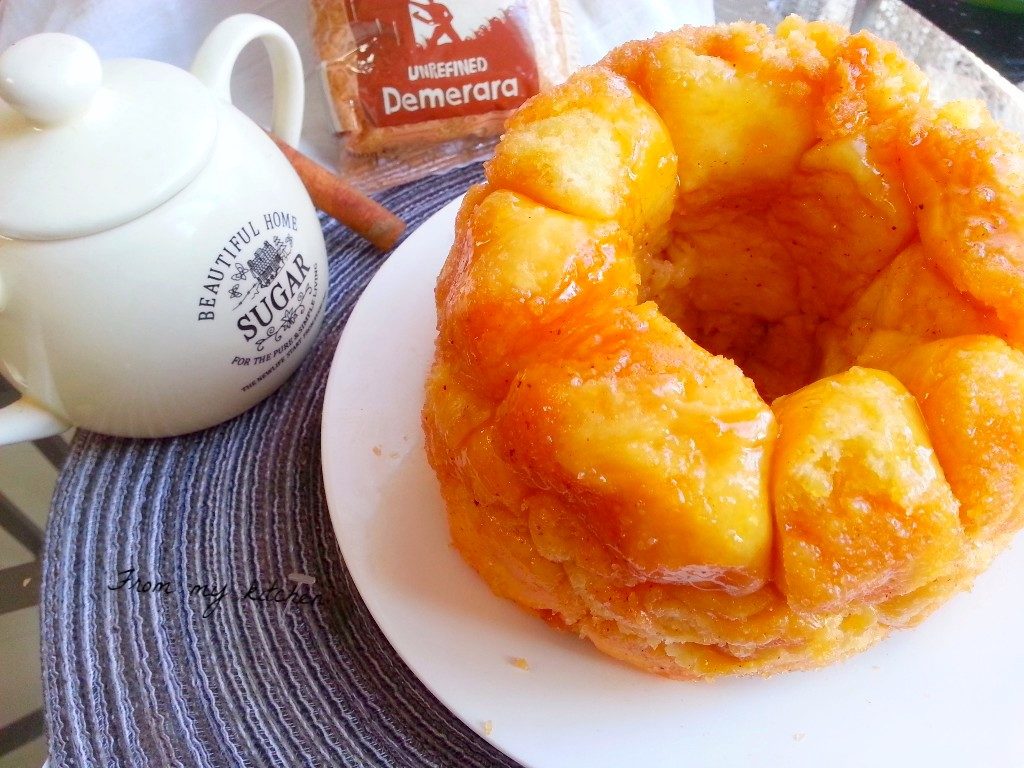 It's a pull apart sweet bread with rich caramel and cinnamon flavour.The
actual colour for the bread is very caramely here I reduced the amount of butter and caramel because I don't want it too sweet,but I loss the actual monkey bread look.But taste was super and I am happy reduced some amount of sugar and butter. and still we loved it.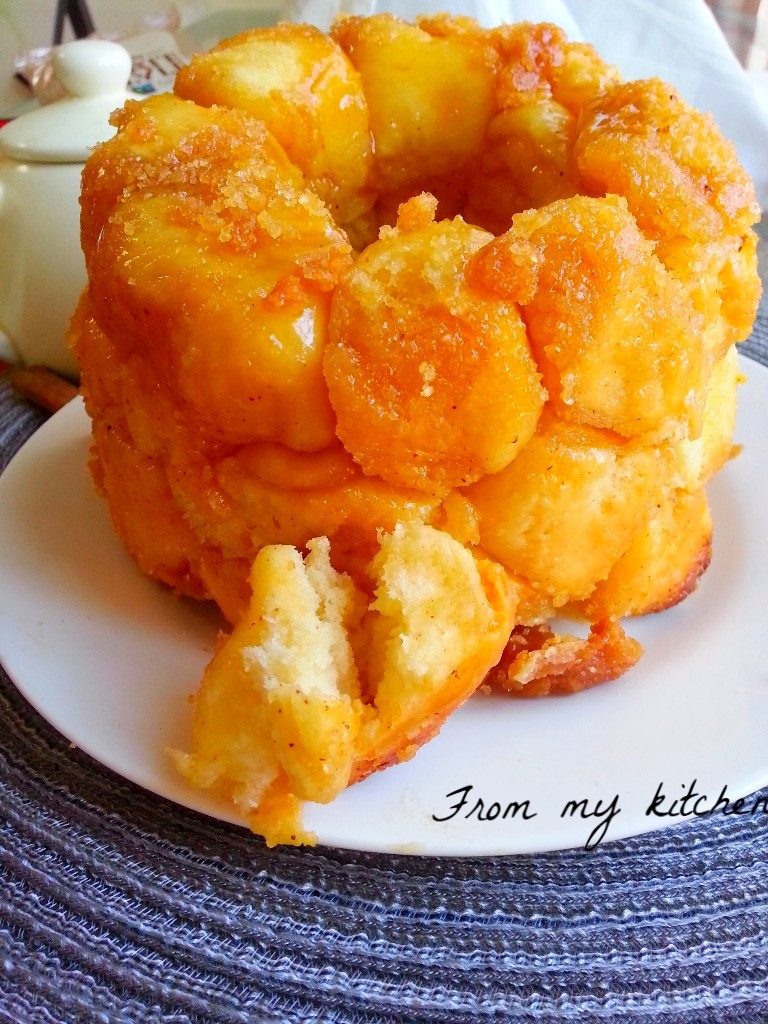 Actually I don't have the big wide bundt pan that is why heaped one.You can also make it in round or rectangular baking tray.First you have to knead a real soft dough for bunn then rolling it and cutting it to small size and tossing it in a cinnamon flavoured sugar,then arrange it in a pan and pouring the caramel over and baking it to perfection.
Ingredients
For Sweet Dough.
3 n 1/4 cups all purpose flour
Salt to taste
1/4 cup granulated sugar
2 1/4 tspn instant yeast
2 tblspn butter
1 cup milk
1/3 cup water
Cinnamon Sugar
1/2 cup sugar
1 tspn ground cinnamon(if you like the flavor of cinnamon you can add up to 2 tblspn)
For Caramel
1 cup brown sugar
100 gm butter
Method


For the dough mix all the dry ingredients and then just warm up the butter, milk and water and pour it to the dry ingredients and knead it well until you get a soft dough upto 8 to 10 minutes.Then place it in a warm place and let it rest until its doubled.
When it's doubled take the dough and knock out the air now roll it out.It must be in half inch thickness.Take a sharp knife or pizza cutter,cut the rolled dough into stripes,then cut it horizontally(you have to get small square pieces out of this).
Mix up the sugar and cinnamon together and toss the small doughs in this cinnamon sugar.Make sure to coat all the single piece of dough.
Make the caramel.Heat butter and brown sugar until its completely melted .
Preheat the oven to 180 degree.
Butter your pan pour a very little caramel as the base then arrange your tiny bits of dough in the pan and pour rest of the caramel.Cover the pan and let it rest for another 20 to 30 minutes.
Bake it for 30 to 40 minutes until top is brown and caramel begins to bubble.
Cool it in the pan for 5 minutes(if longer the bread will be too sticky and hard to remove from the pan.)Allow it to cool for 5 minutes and then enjoy it when its hot!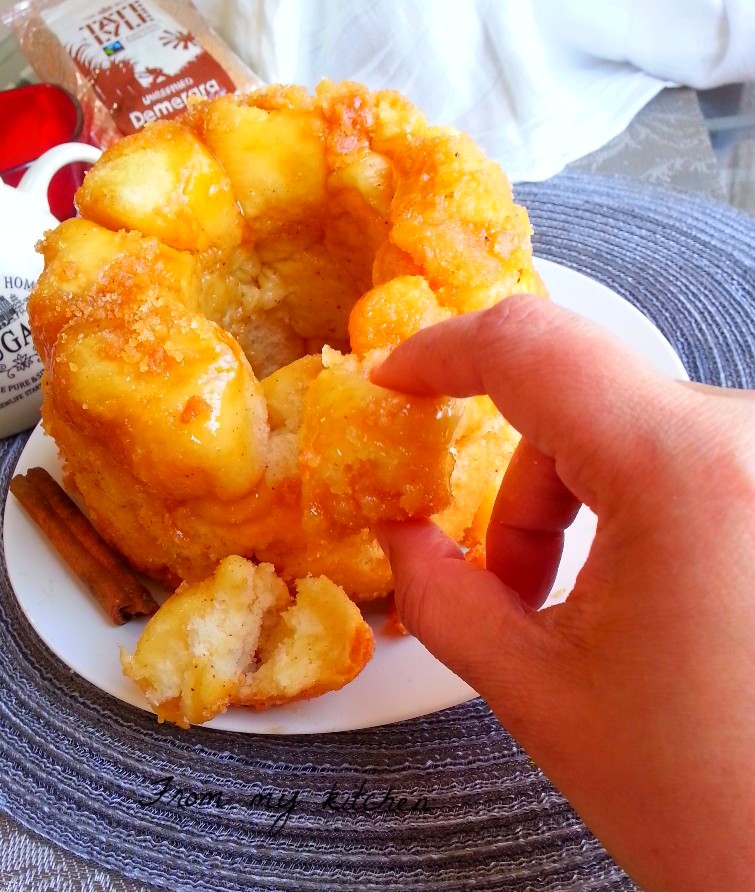 It is a pull apart bread so serve it like that way itself and pull out the caramel coated goodness and straight away in your big sweet mouth:)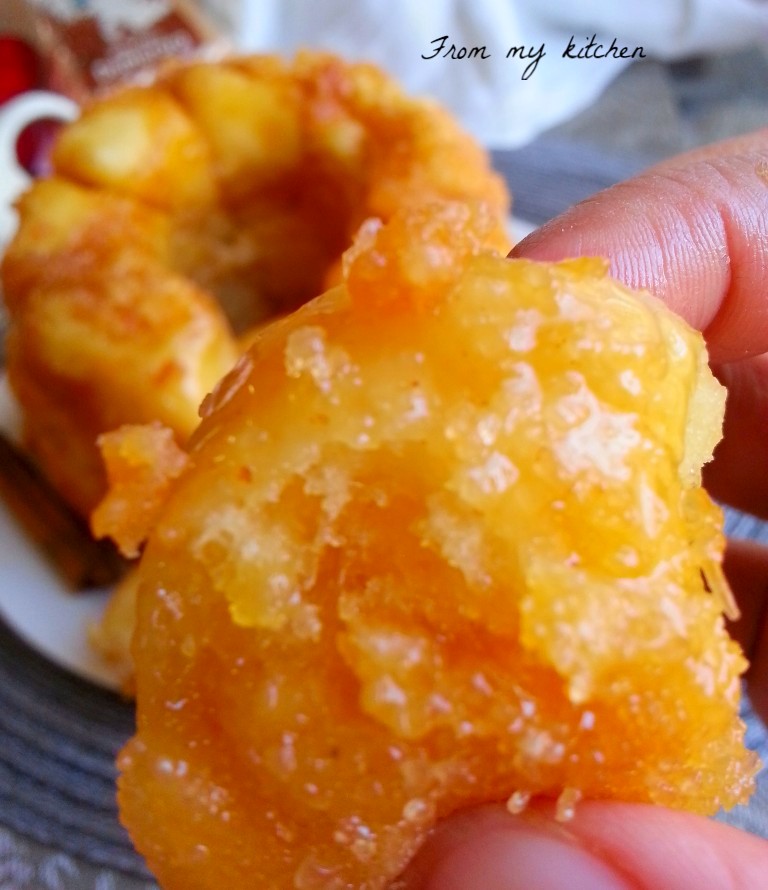 Yummm!!
Happy baking!
If there is any doubt please feel free to ask I really thought of making step by step for this but I forget,and share your feedback with me I will be very hapPy!
If you want it too sweet and caramely you can use 200 gm butter and 2 cups sugar.You will get it sticky and dark colour than this.
Recipe dough courtesy:Gemma stafford.