Kids friendly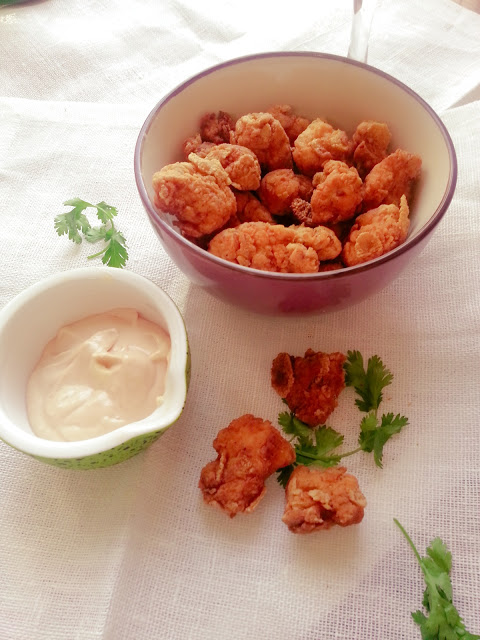 Wow!! chicken popcorns,can eat it just like popcorns.Good as a snack,as a side dish,for kids party(must)and most important very quick and easy to make.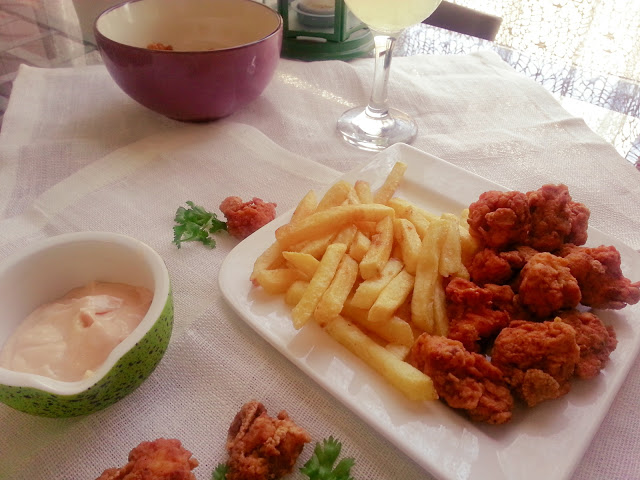 Actually yesterday very lazy to make lunch (rice and curries )so thought why not to make something interesting for my son,So made this easy peasy treat for him,and he(we-mom&son)enjoyed it!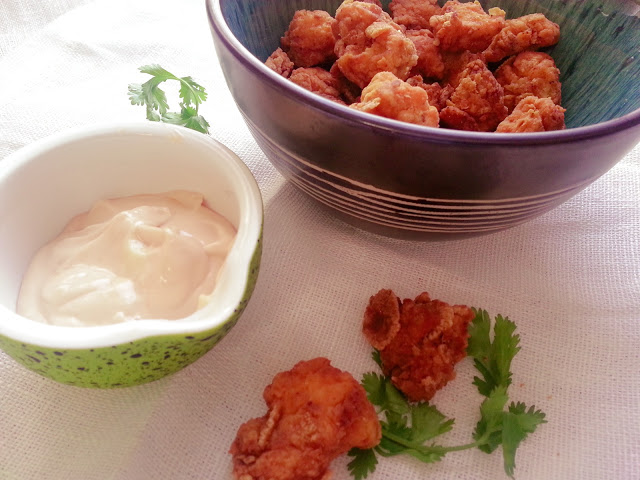 Small pieces of boneless chicken lightly marinated then coated in flour and cornflakes mixture and fried.Crispy texture and lightly spicy,I am not saying much more about the recipe.
Ingredients
Marination
2 0r 3 Chicken breast fillet
1 tspn lemon
1 tspn ginger garlic paste
1/2 tspn chilly powder
1/2 tspn pepper powder
1 tspn soya sauce
Salt
1 egg
For Coating
1/2 to 3/4 cup flour
2 tblspn cornflour
1 tspn paprika
1/2 tspn garlic powder
1/2 tspn ginger powder
Some salt
1/2 cup crushed cornflakes
Method
1.Cut chicken into small pieces and marinate it with ingredients under marination,mix well.
2.Mix all the ingredients under coating except cornflakes and keep half of this mix aside,Take chicken pieces and coat it in the flour mix.again put it in the marination.
3.Add in crushed cornflakes in the other half of the flour mix and coat chicken in this. make round shape and keep it in sieve so that excess flour will get rid.
Enjoy it with your favourite dip,fries and drinks!
If you are making more chickens use eggs accordingly.