Cheesy Creamy!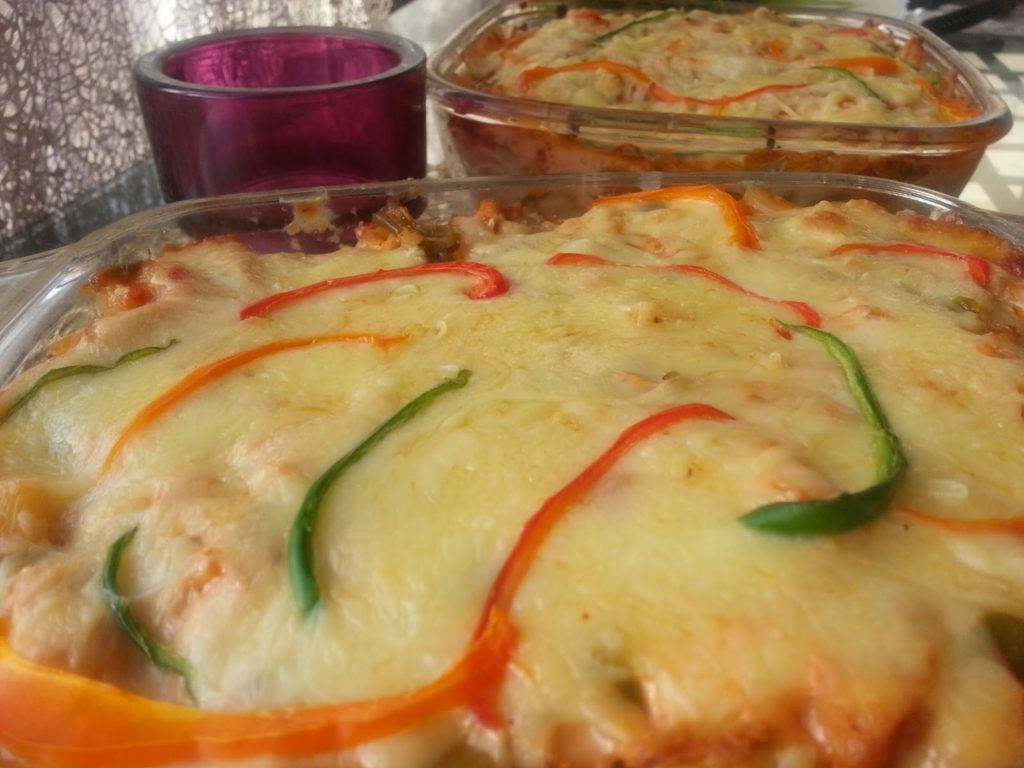 Its rich,really very rich!People who are health conscious I mean who are in diet leave your diet just for this baked pasta.Its too good,I am telling you.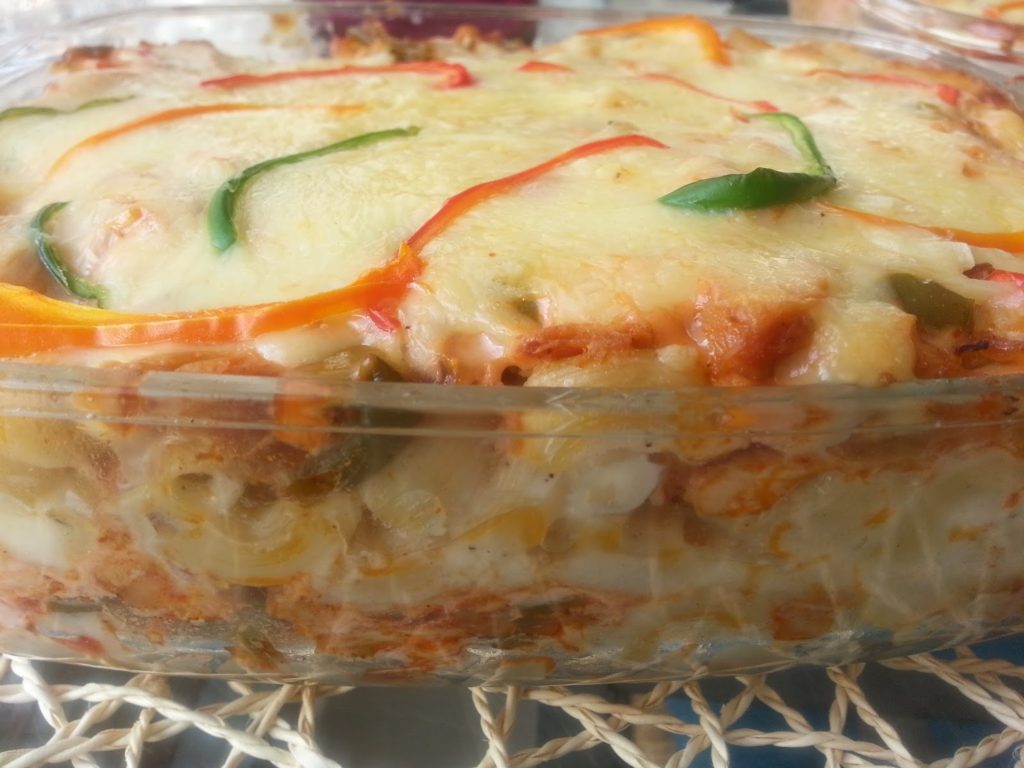 Pastas and pizzas cheese lovers can never resist I think(like me).This baked pasta is in 4layers ,white sauce,an awesome chicken filling, mayo and ketchup mix and lots of cheese.Layer it and bake and serve it hooot!!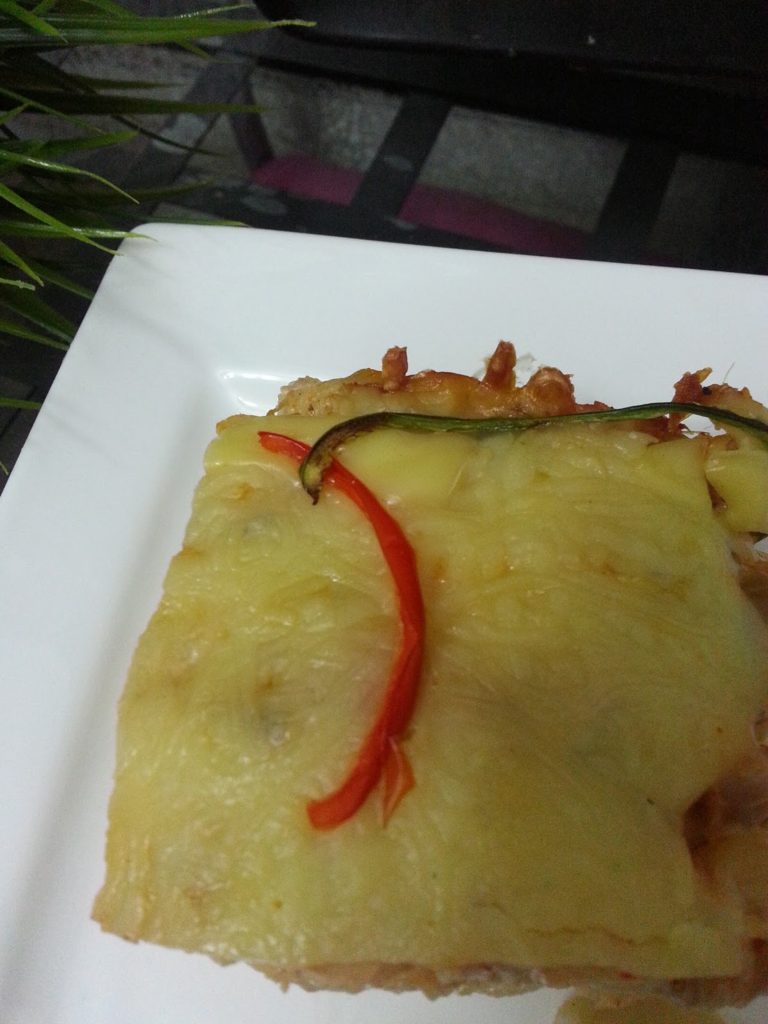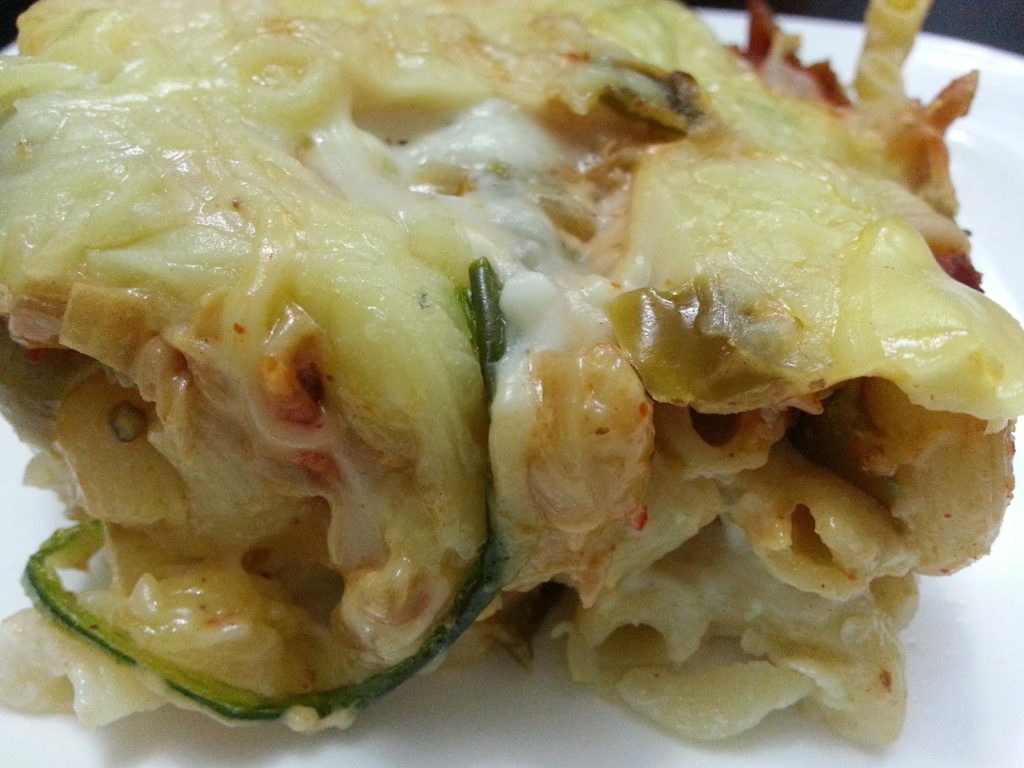 Ingredients
For filling;
Marination
1/2 kg chicken
1 tsp garlic
tsp ginger
1 tsp fennel powder
1 n 1/2 tsp chilly powder
1 tbsp soy sauce
1 tsp vinegar
Sauteing
2 cloves garlic
2 onions
3 capsicums
2 big tomatoes
1 tsp n chilly powder
For white sauce
20 to 30 grams butter
3 tbsp flour
3 cups milk
Salt n pepper as per taste
Other Ingredients
4 to 5 tbs mayo
2 to 3 tsp ketchup
Mozzarella cheese
Method;
1.Boil pasta and keep it aside.
2.To prepare filling first boil chicken with the ingredients under marination.shred the chicken(dont shred it into too small pieces). and keep it aside.
3.In same pan pour some oil add crushed garlic saute,then add finely chopped onions and cook.Add capsicums mix well then tomatoes and chilly powder.Cook all very well.lastly add shredded chicken and mix everything and switch off the flame.This filling taste divine.
4.To prepare white sauce in a pan melt butter add flour and mix well then pour milk little by little and stir continuously to prevent forming of lumps.Combine everything very well.Add salt n pepper and switch of the flame when u get a thick sauce like consistency.
4.Mix mayo and ketch up and keep it aside.
5.Preheat oven to 180 degree.
Assembling;
1st layer-mix pasta and white sauce.
2nd layer-good amount of filling.
3rd layer-a thin layer of mayo mix
4th layer-lots of mozzarella and slice cheese(do same until everything is finished) bake it for 15 to 20 minutes at 180 degree.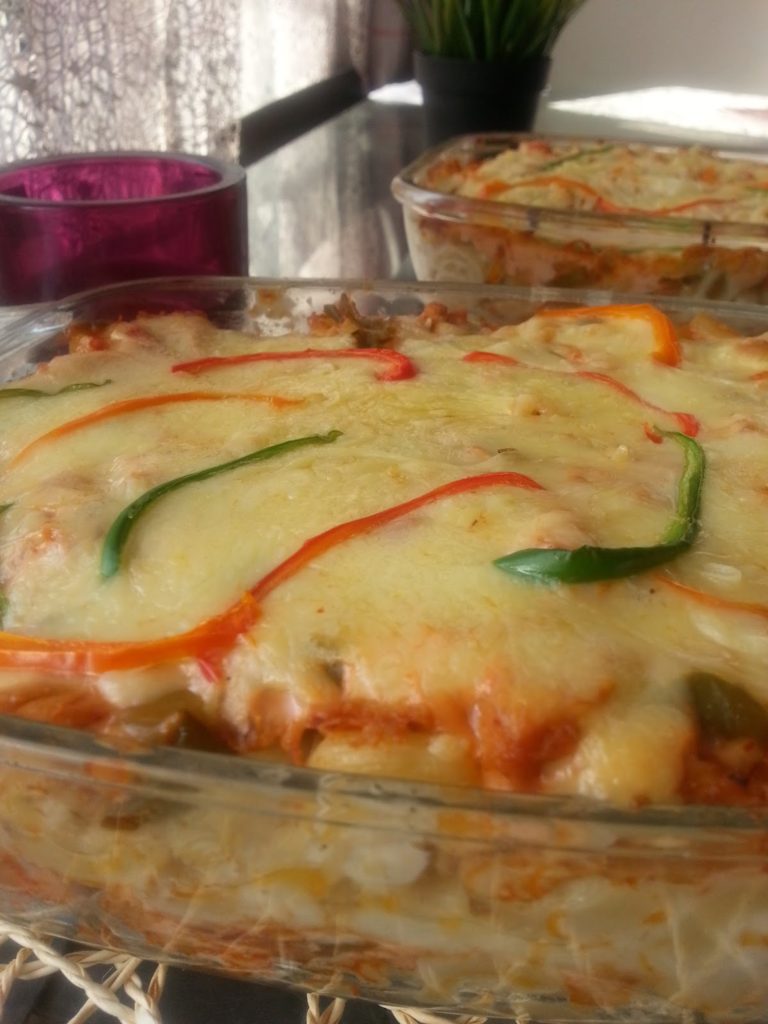 Enjooy with some crispy garlic bread!