I am super excited.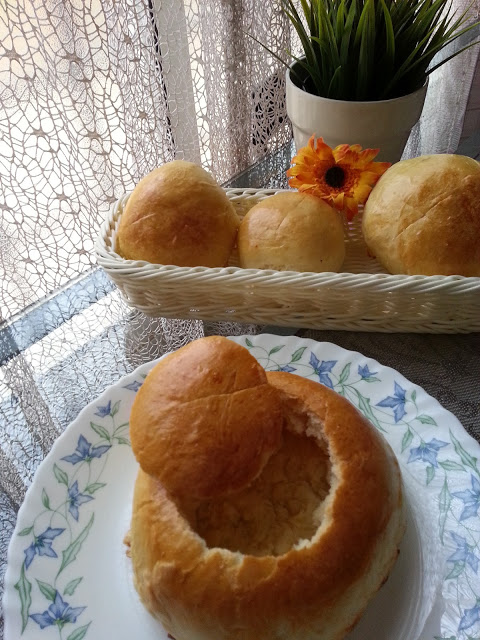 Oh my God bread soup bowl from my kitchen.I am very happy,may be not much perfect. But for me
yayy like feeling.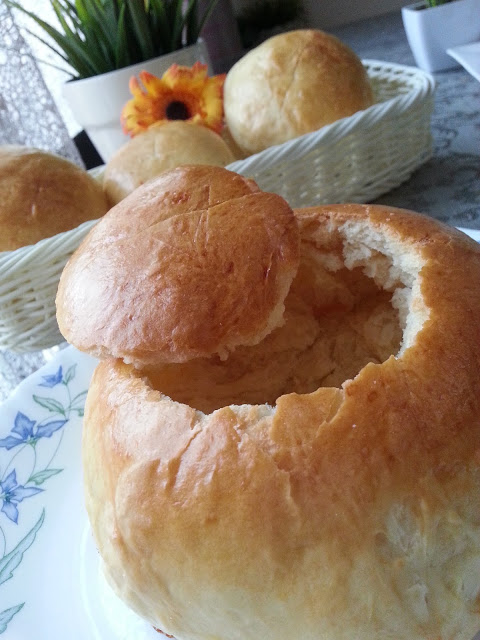 Very simple to make,those who are passionate in baking like me must try this one.When we get that end result woow it will be.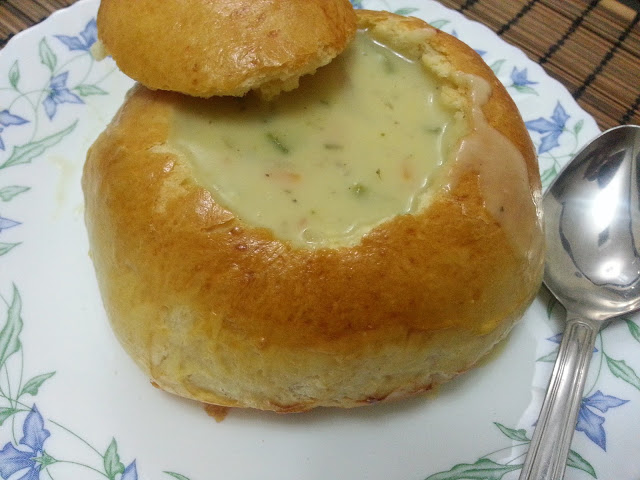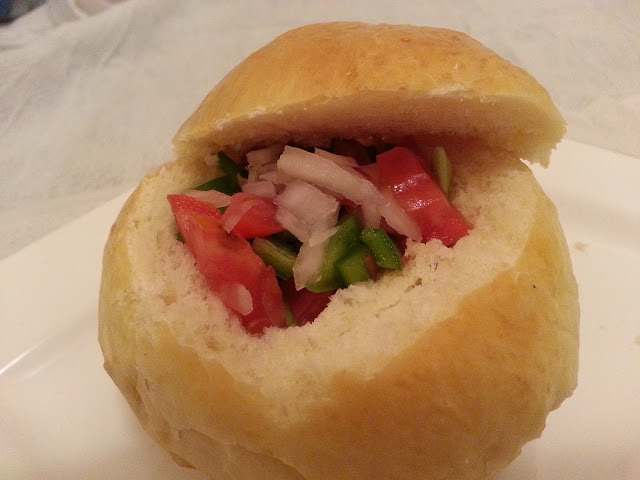 Ingredients
4 cups flour
2 tblspn sugar
Salt as per
2 tblspn instant yeast
4 tblspn oil
1 cup warm water
3/4th cup warm milk
Mix dry ingredients first then make a well in center and add all wet ingredients and knead.You have to knead the dough for 8 to 10 minutes until u get a soft smooth dough.
let it rest for two hours to raise the flour.Then punch it down make four equal portions out of this and make neat balls.Let it rest until it raise again.
Preheat the oven to 180 degree.
Egg wash the rolled bunn and bake it for 25 minutes.
I got 1big bunn and 5 small..you can make 4 big ones with this.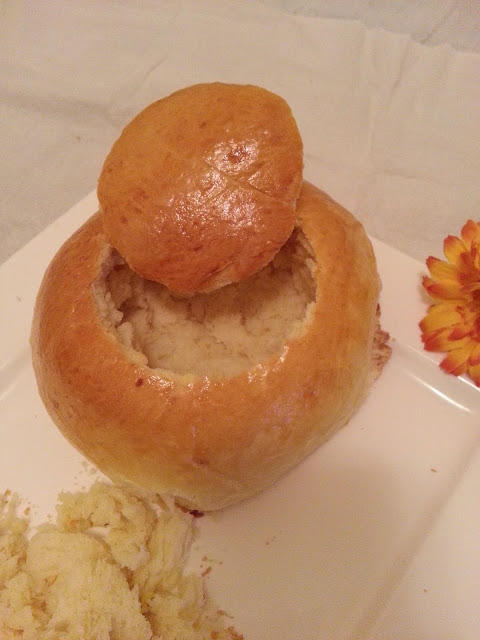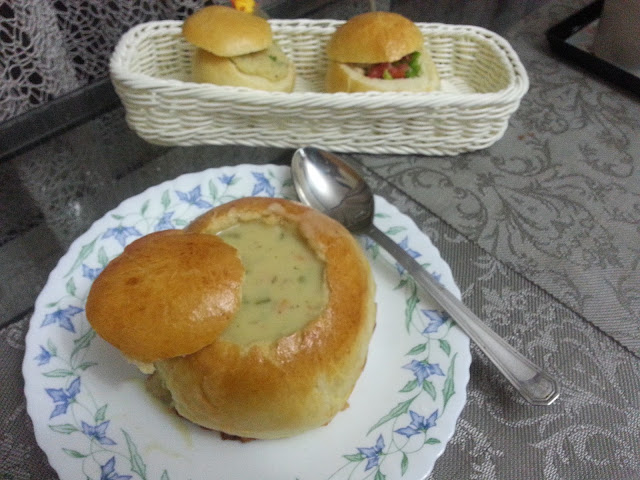 Soup
2 tblspn butter
Quarter of an onion
2 green chillies
2 clove garlic
1 small carrot
1 small capsicum
some celery
3 tblspn all purpose flour
2 and half cups chicken broth(can also use chicken cube and water to make chicken stock)
1/2 cup cream
1tspn soya sauce
1 tspn chilly sauce
1 tspn pepper powder
Method
Finely chopp the veggies.
In a pan melt butter add garlic,chillies, onion saute then add remaining veggies saute in high flame.If you are using chicken cube (crush it with your palms) and add in this stage.
Add in flour and mix well add water/chicken stock slowly and mix.You can always add more water if u feel like the soup is too thick let it boil and cook.