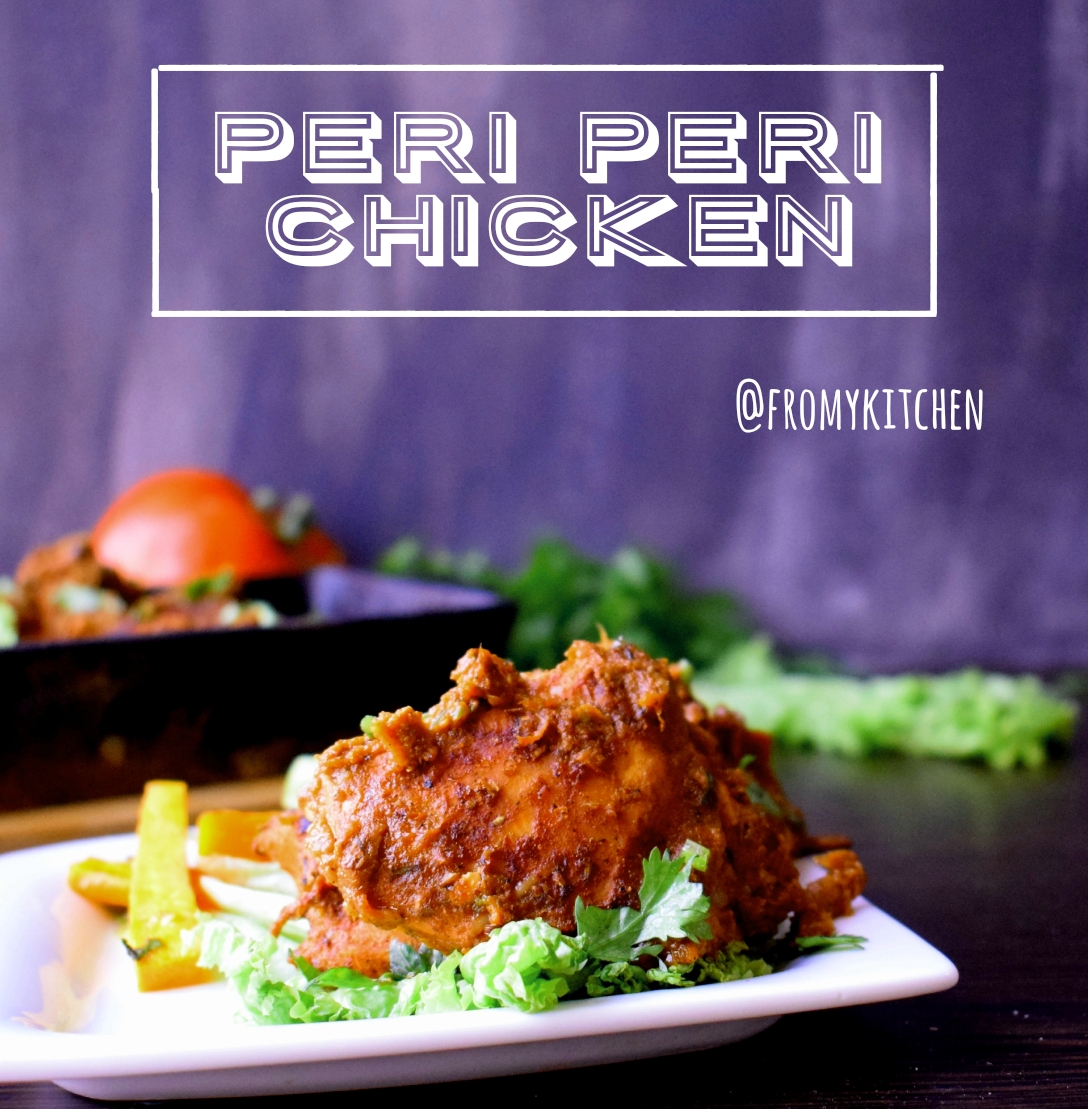 Peri Peri or Piri Piri what ever it is,its delicious Portuguese dish with the spicy marinade using piri piri chilly.That means bird's eye chilies. Nicely grilled chicken coated in a smoky piri piri sauce is to die for.Nandos is  an international restaurant chain which is famous for their  Portuguese style chicken dishes with various peri peri marinades and one among them are 'Nandos  Piri Piri Chicken.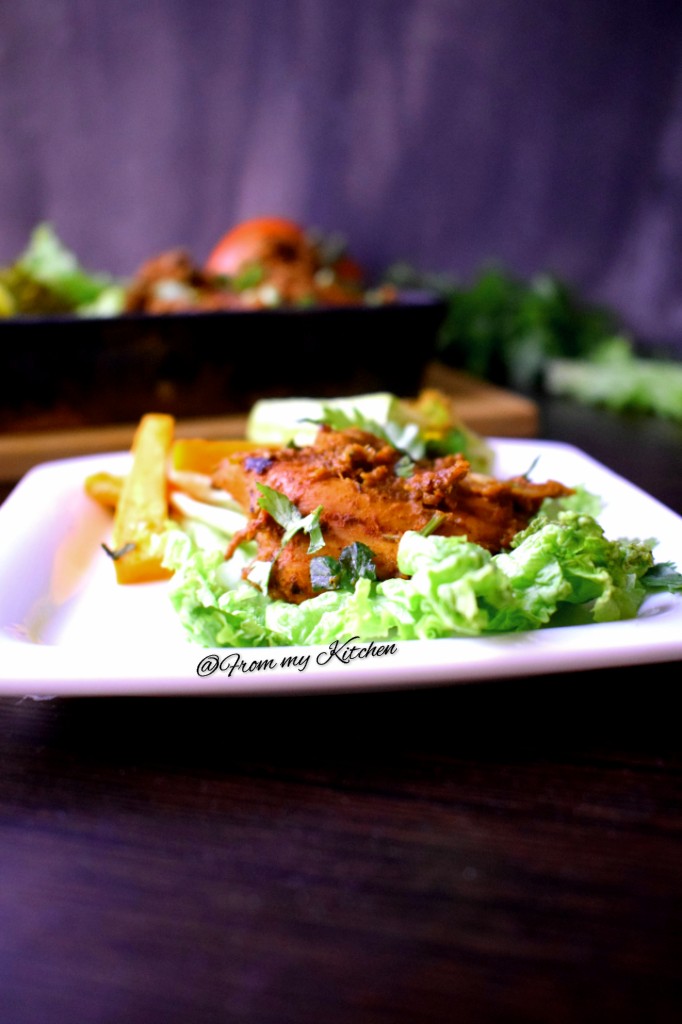 Since i don't have that bird's eye chilies with me i used regular hot green chilies instead.First the chicken is mildly marinated and grilled and then the charred veggies are pureed to a smooth paste and simmered with the grilled chicken.It's really yum with all those smoky flavor.This one is for sure my go to recipe from now onward.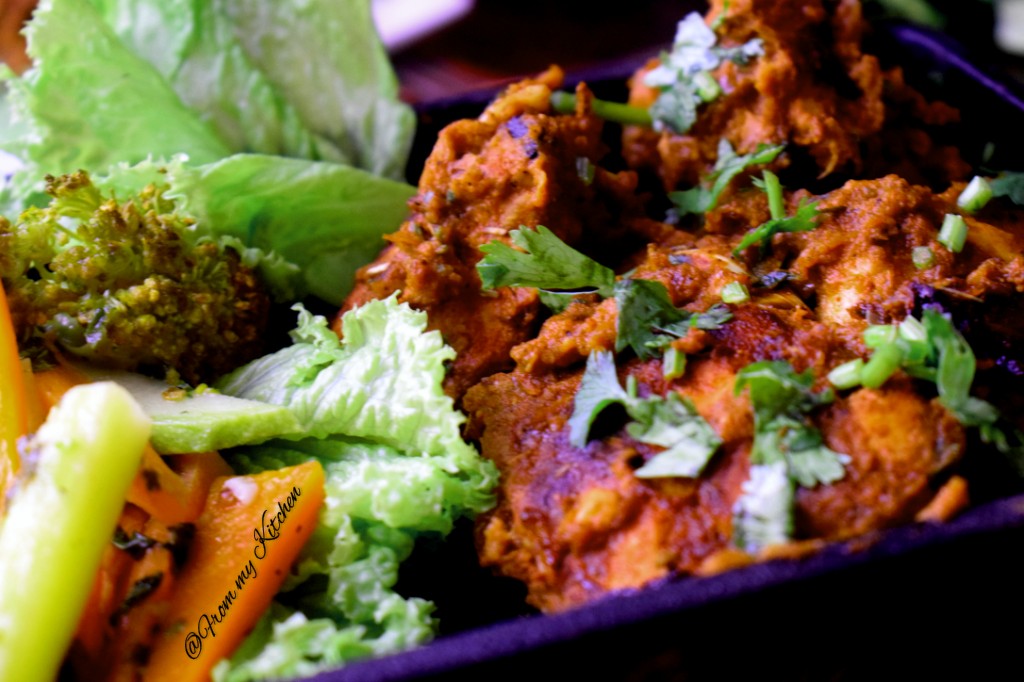 This can be served with salad,rice or fries.This delicious recipe is adapted from my favorite Donal Skehan's website.(Some mild changes are done in the recipe ).It's a must try if you like spicy kick in your food.
Ingredients
500 gm Chicken
1 tsp hot paprika
5 cloves garlic crushed
some cilantro
1/2 tsp pepper powder
1 tsp olive oil + some for brushing the pan
For Piri Piri Sauce
1 onion
2 tomatoes
3 hot chilies or piri piri chilly
Some cloves of garlic
2 tbsp olive oil
1 tsp paprika
1 tsp vinegar
some salt
Method
Mix 1 tablespoon of the olive oil with the paprika, chopped cilantro,garlic,salt and pepper, then rub all over the of the chicken.
Place a large heavy-based frying pan over a medium heat. Add the remaining oil to the pan, then add the chicken and grill it on medium flame until its nicely done and got black char mark on it. Meanwhile, make the piri piri sauce.
Place a griddle pan over a high heat,when the pan is smoking hot, add the vegetables and char on all sides until softened and caramelized.
Transfer to a food processor along with the vinegar, olive oil, thyme and paprika and process until smooth. Season to taste with salt and pepper. Toss the sauce to coat the sauce with chicken and then simmer it as how thick you want.The delicious piri piri chicken is ready to serve now!
Here is the video tutorial
Enjoy!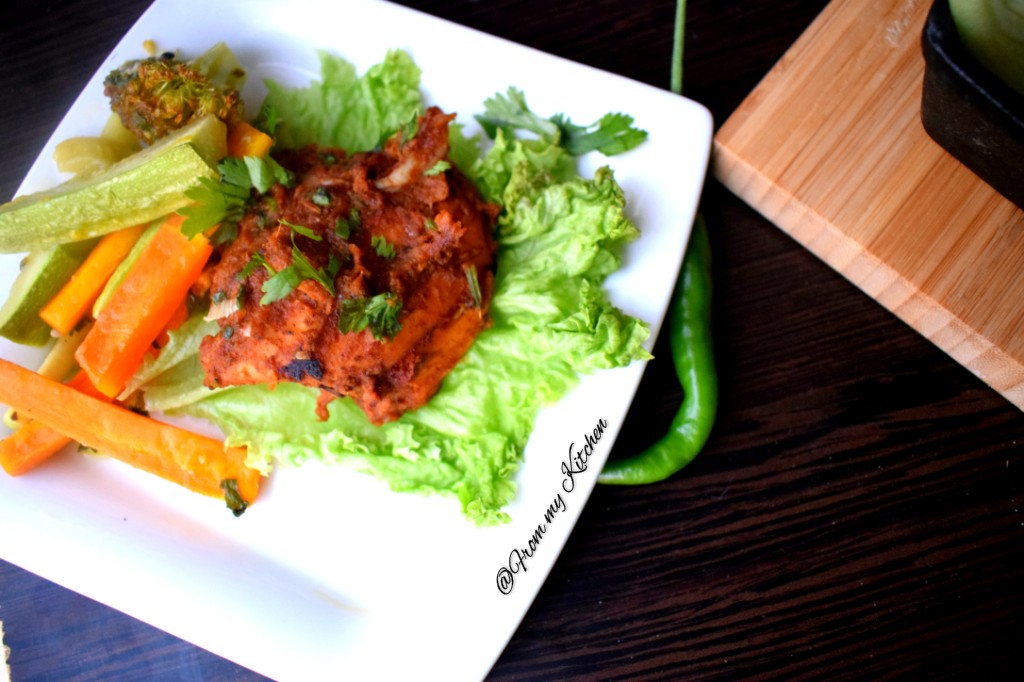 May be this is the last post of the year!Happy New Year to all my lovely readers!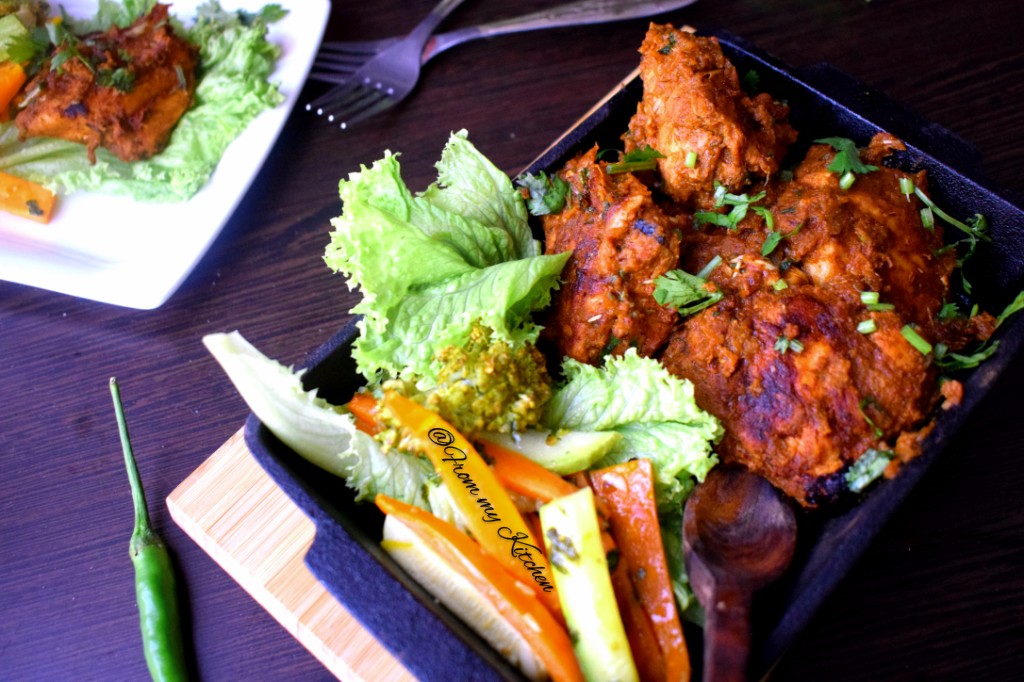 Happy Cooking!