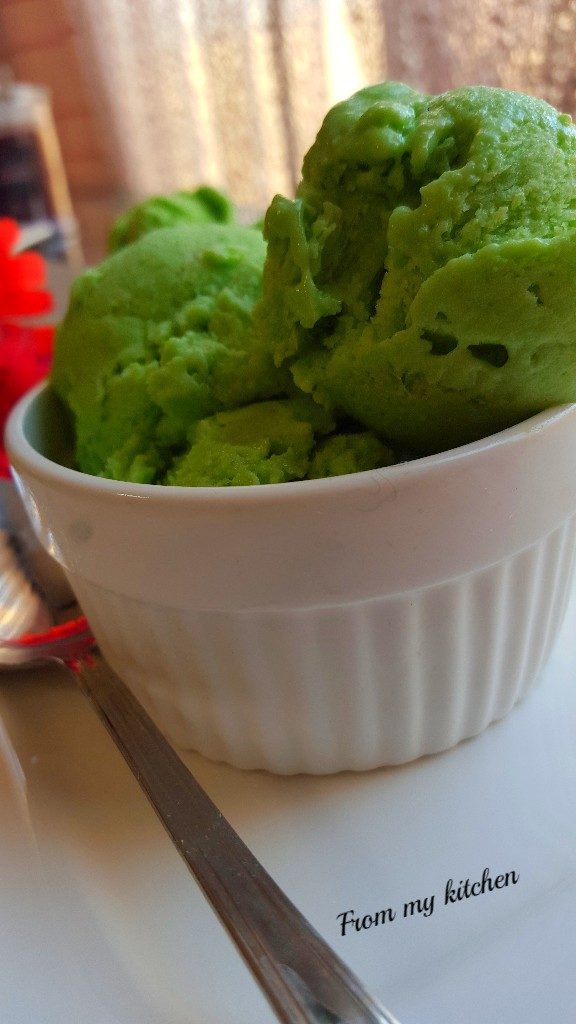 Oh my goodness!Can you believe it?Avocado ice cream !It was really a yummy stuff!That too with a healthiest fruit.Yes Avocado is a very healthy fruit that packed with full of vitamins and minerals.It's very easy to put together and a better way to go this healthy food in your tummy.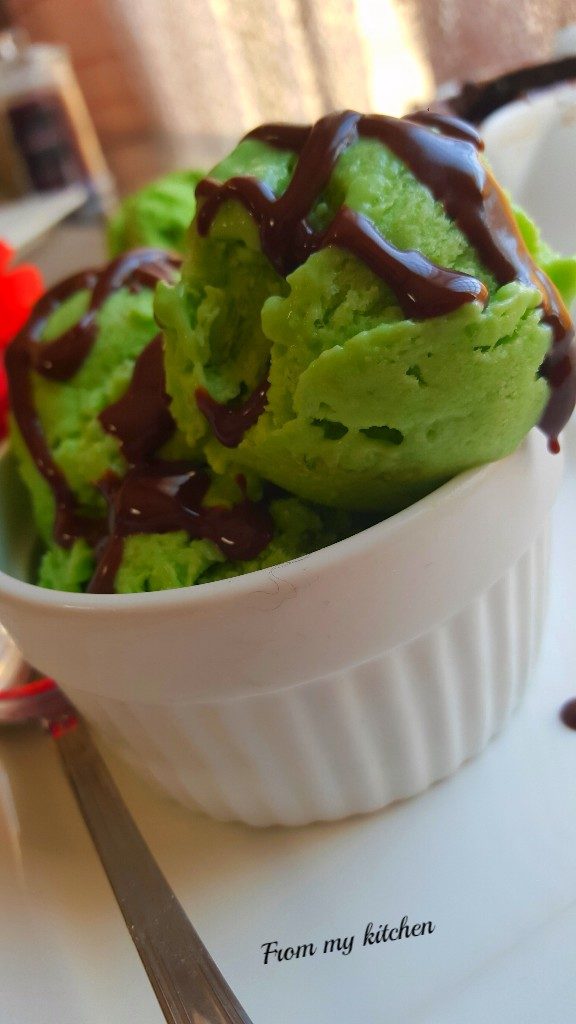 Avocado as a fruit I can't eat it as is.but I love its milk shake and there are many beautiful salads and dips with this.So avocado lovers do try it.It's a great way to eat avocado and to feed your kids too.Only some blending and mixing and your ice cream mix is ready to go in freezer.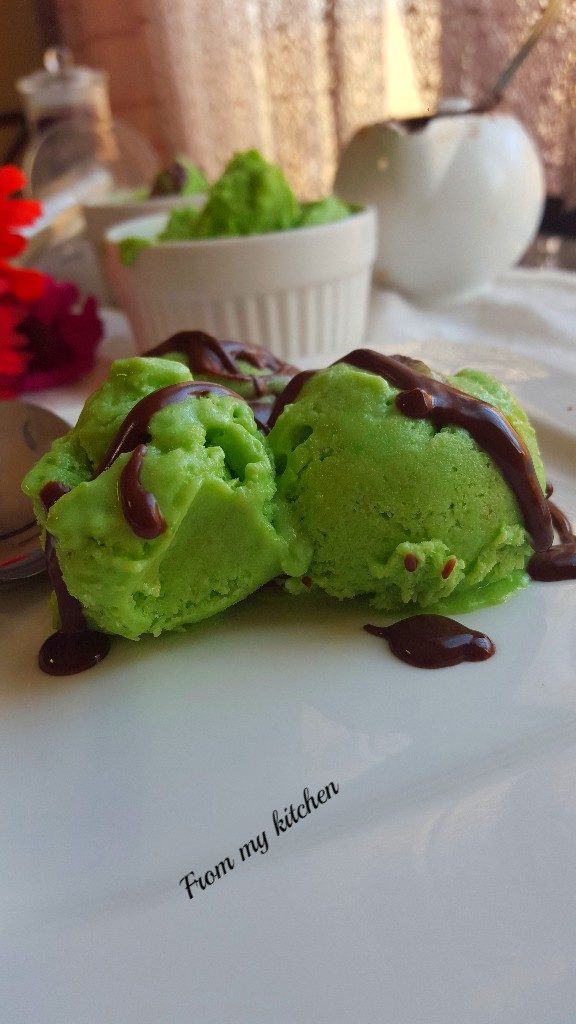 So to prepare this first peel of your avocado and blend it with some condensed milk and milk,then whip some frozen coconut milk and then mix all,that's it ,its super simple.

Ingredients
2 medium avocado
1/2 tin condensed milk
1 cup thick coconut milk(frozen)
1/2 cup full fat milk
1 tspn vanilla essence
Method
Peel of the avocado (make sure no peels are fully out from the flesh.. otherwise it will taste bitter. Also important your avocado are ripe enough).
In a juicer mix together avocado,milkmaid and milk and grind it to a smooth paste and keep it aside.
For coconut milk I used ready made,and frozen it.(its more easy).But if you are making fresh one take thick milk of coconut (1 cup) freeze it for 4 to 6 hours then scoop out and whip it.
Now pour the avocado mix in this whipped cream and mix well,add vanilla check for sweetness ,if its less you can add more condensed milk. mix well and let it set and freeze overnight or until its firm enough to form an ice cream.
Note ; You can always use whipped cream instead of coconut milk.It will be easy and no freezing also require.So try it, don't skip it because of coconut milk 😉
If it is too hard to scoop let it sit in room temperature for some time.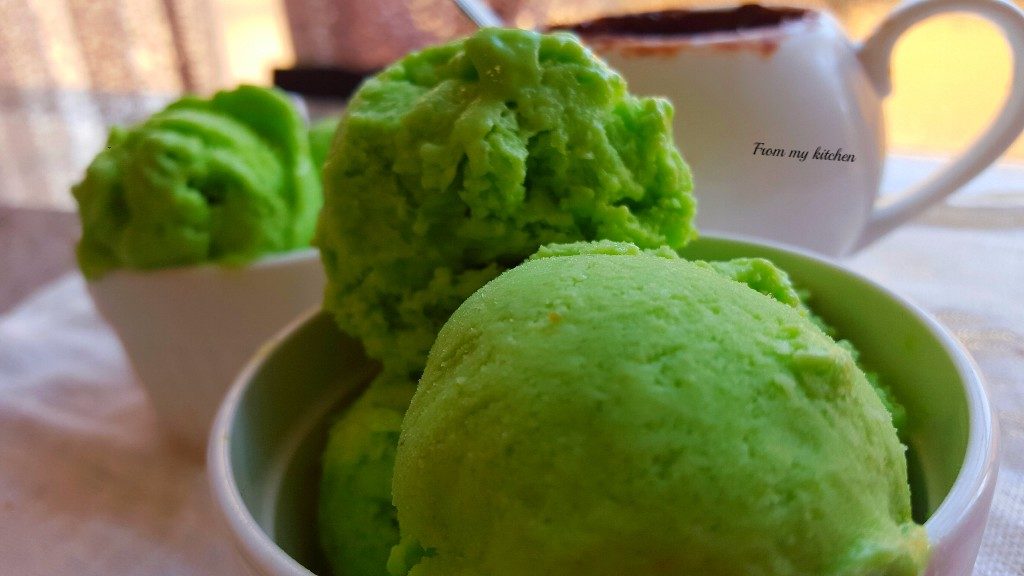 Yumm it was!Mine finished within 2 days.If you are an avocado lover will definitely love it.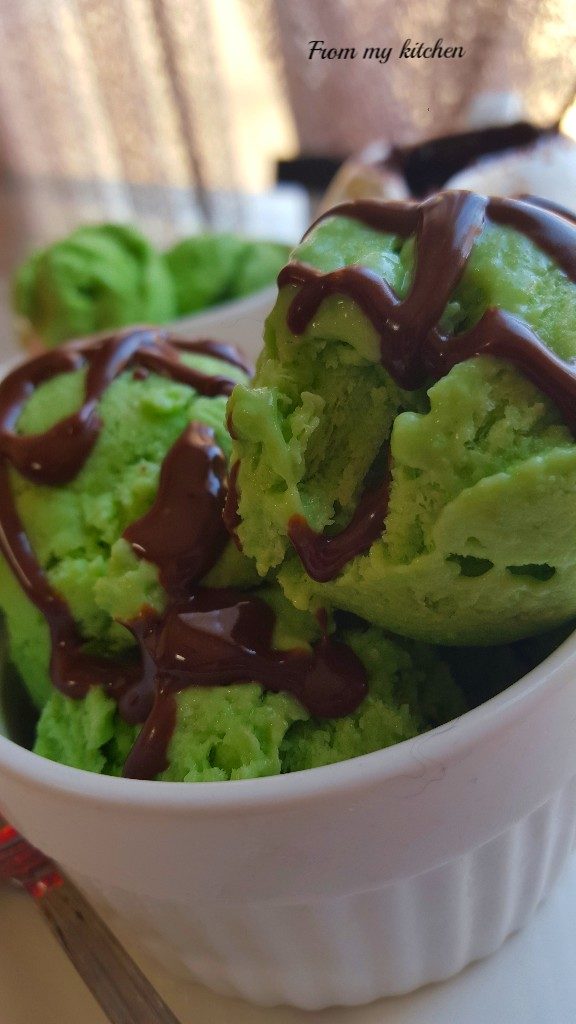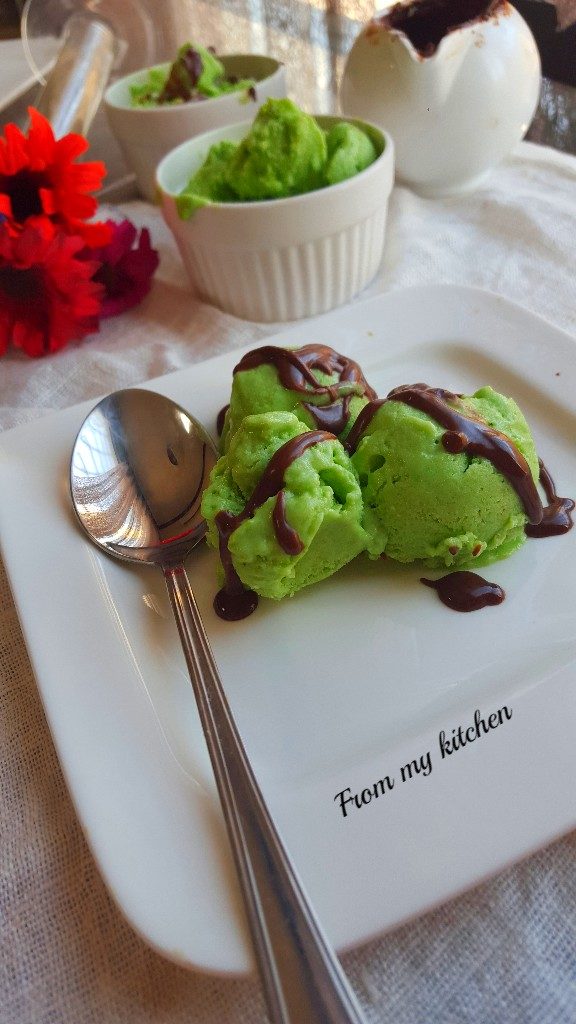 Enjoy!