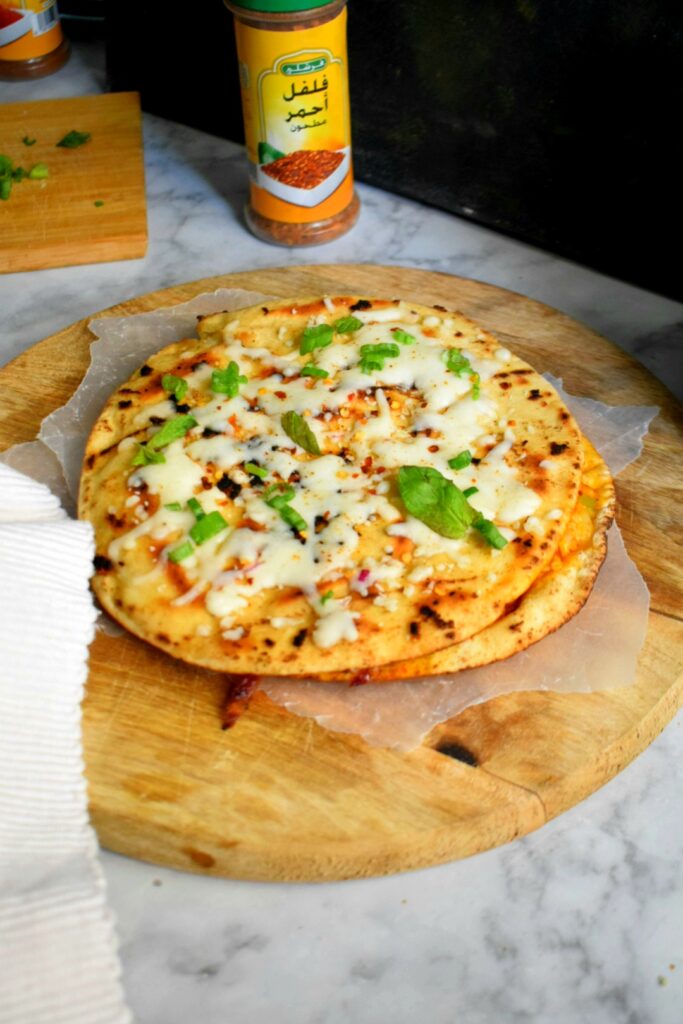 Hello, my lovely peeps, back in action after a short break! I missed being active here! Whenever I feel low or demotivated I used to come here on my page and just go through the pictures and recipes I created all these years! In short, this is my happy place where I find happiness and motivation to do more!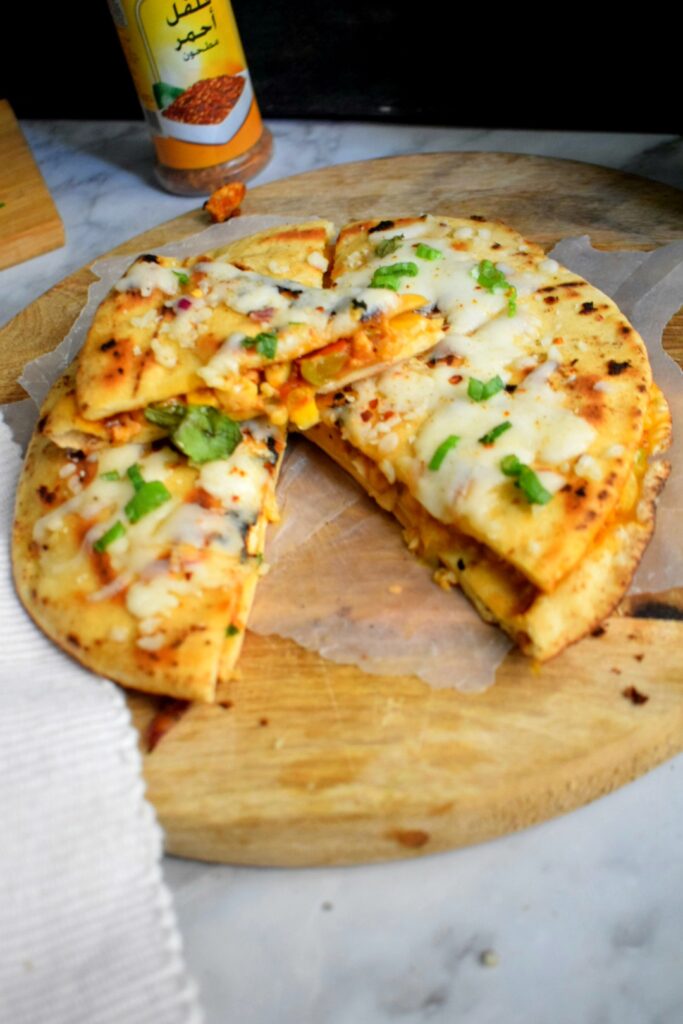 So, many of you may know the reason behind my disappearance as I shared it through my IG story! I was expecting my 3rd baby and Alhamdulillah blessed with a baby boy! Now I'm a proud mamma of 3boys😉😊!! After all those hectic days, I'm back in my den with my little bundle of joy! Now gradually catching up with my new routine and lifestyle!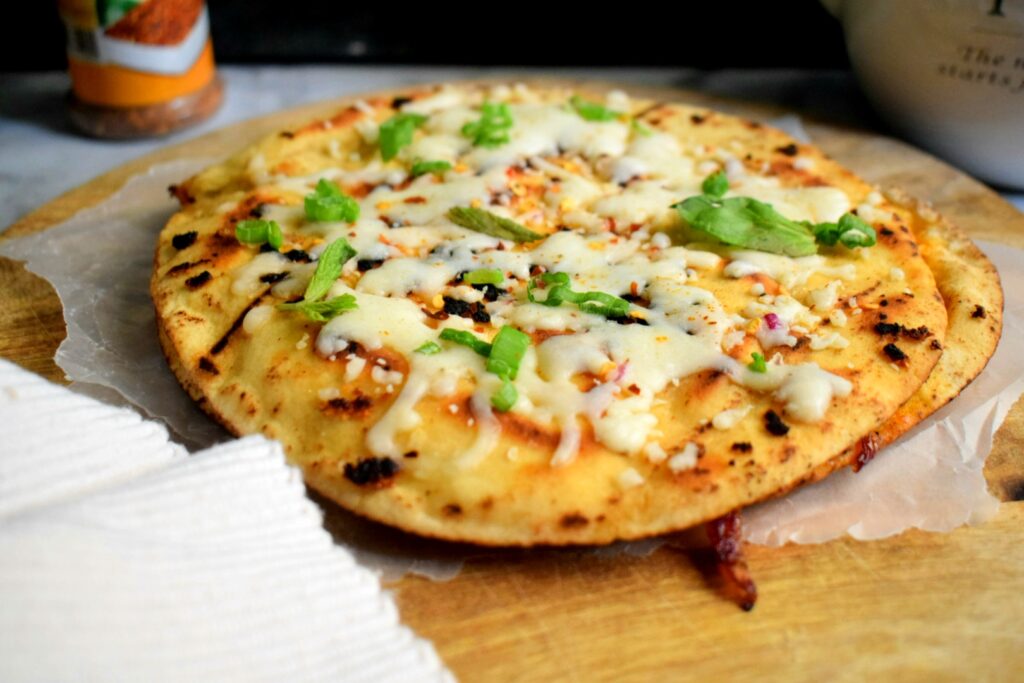 So coming back to today's recipe it's a quick fix sandwich with leftover roti or you may use bread too! Simple and easy saucy veg filling with cauliflower, paneer, corn, and some mild seasonings and cheese that your kids will love and relish! A quick lunchbox, breakfast, or brunch option 👌👌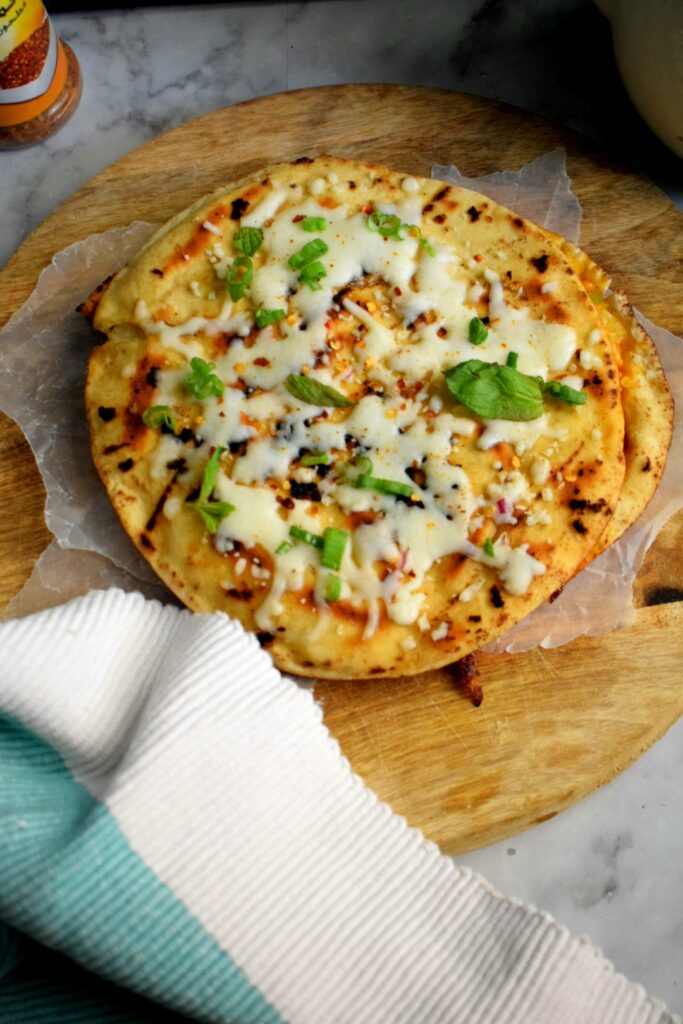 Ingredients
Leftover khubs or chapathi or you may use bread too
2 cloves garlic
Some spring onion
1 onion finely chopped
small tomato
paneer chopped into small pieces
Cauliflower chopped into small pieces
corn kernels
bell pepper
Chilly flakes
pepper powder
Any hot sauce or sriracha
Cilantro
Slice and mozzarella cheese
Salt to taste
Butter
Method
In a pan melt some butter, saute garlic and spring onion, then add the onion and cook until it's lightly soft.
Add cauliflower and paneer, and stir-fry it by adding salt and chili flakes. Once it's done add hot sauce and mix well.
Then add the corn and bell pepper along with the tomato stir fry it for a minute, add some tomato sauce and switch off the flame. Veggies should retain their crunch.
In a pan on low flame melt a tsp of butter, add crushed garlic and chilly flakes and place the leftover khubs or roti on the Tawa, fill it with the stuffing, add cheese and close it with another roti. Flip the sandwich, top it with some mozzarella and cover it until the cheese melts, top it with some chilly flakes and oregano! Cut in wedges and enjoy with a cup of hot coffee or tea!
Note: If you are packing it in the lunch box don't make it crisp!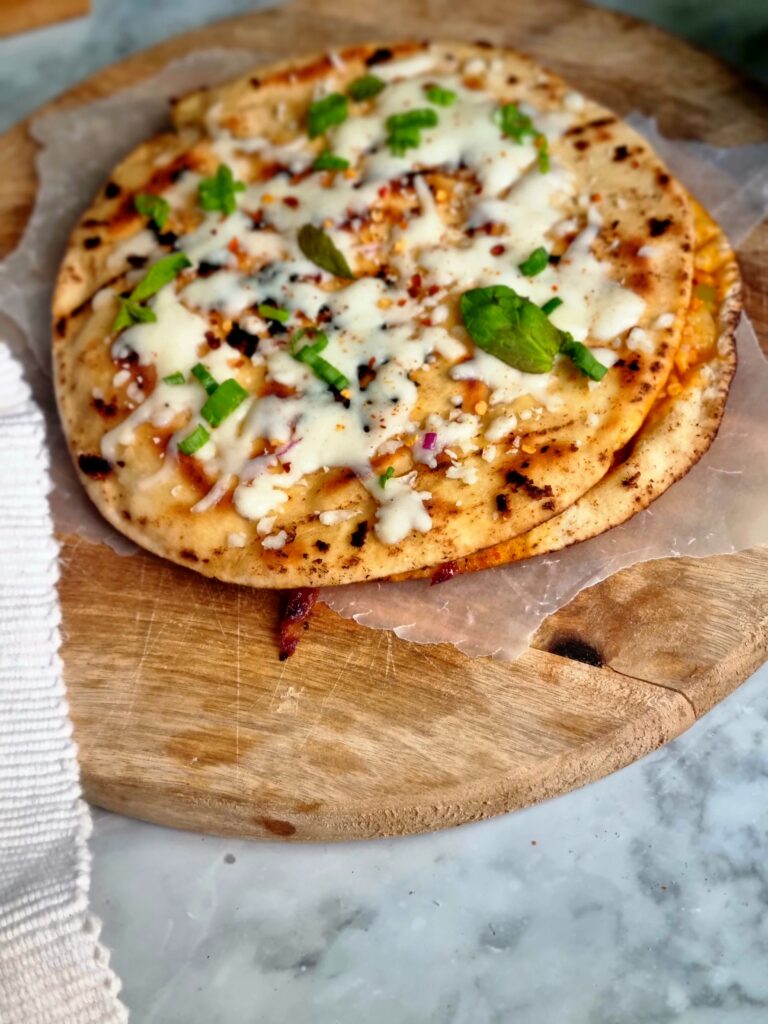 Happy cooking!