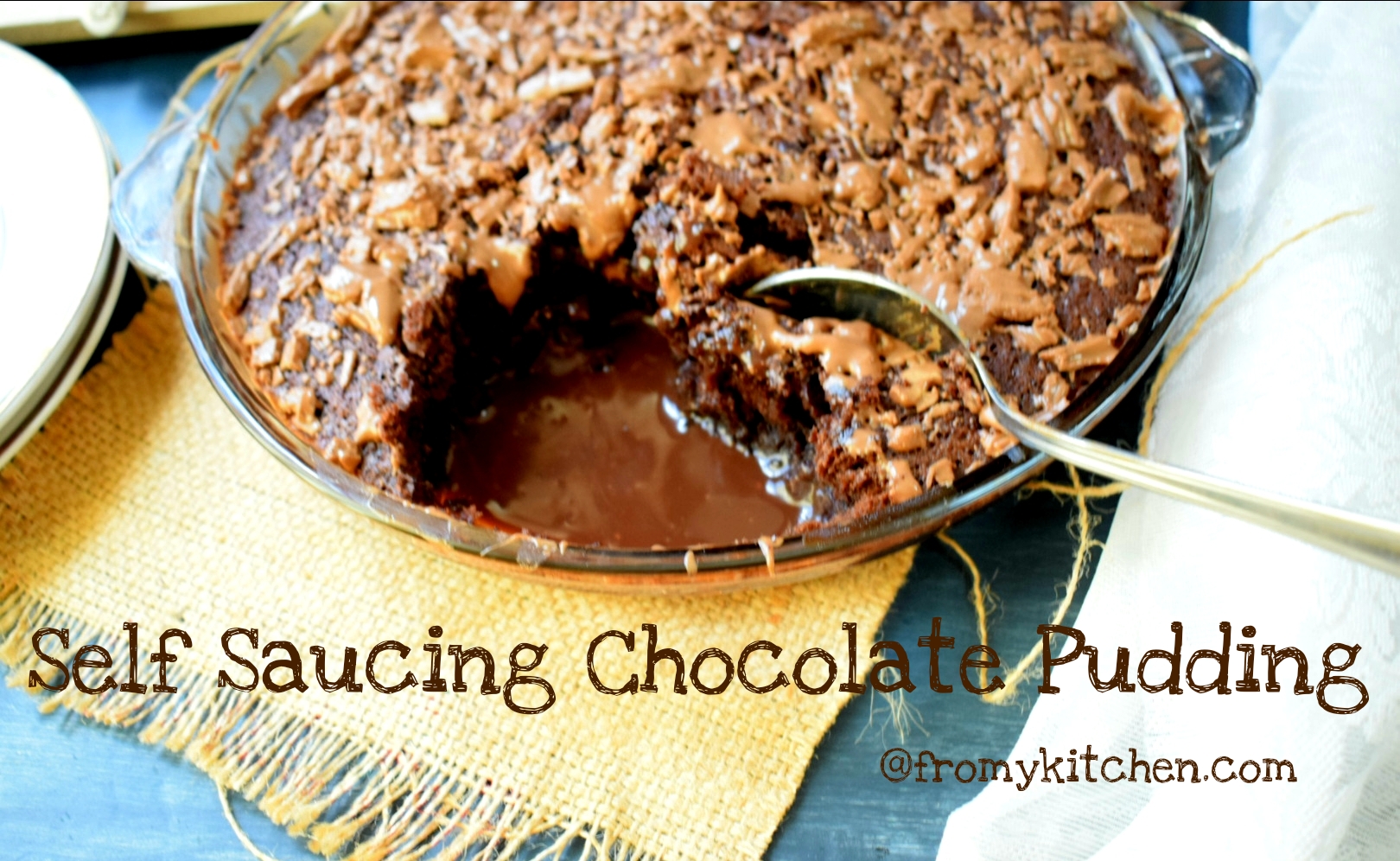 This is magical I must say! Self-saucing chocolate pudding cake, I think you got it by the name itself! In this one bowl, there are different layers and textures of chocolate! Yes, the layers are beautifully divided here, bottom layer with thick chocolate sauce then the middle layer is slightly set pudding and the top layer is a Chocolate Cake. Seriously its a heaven for chocolate lovers! Isn't it???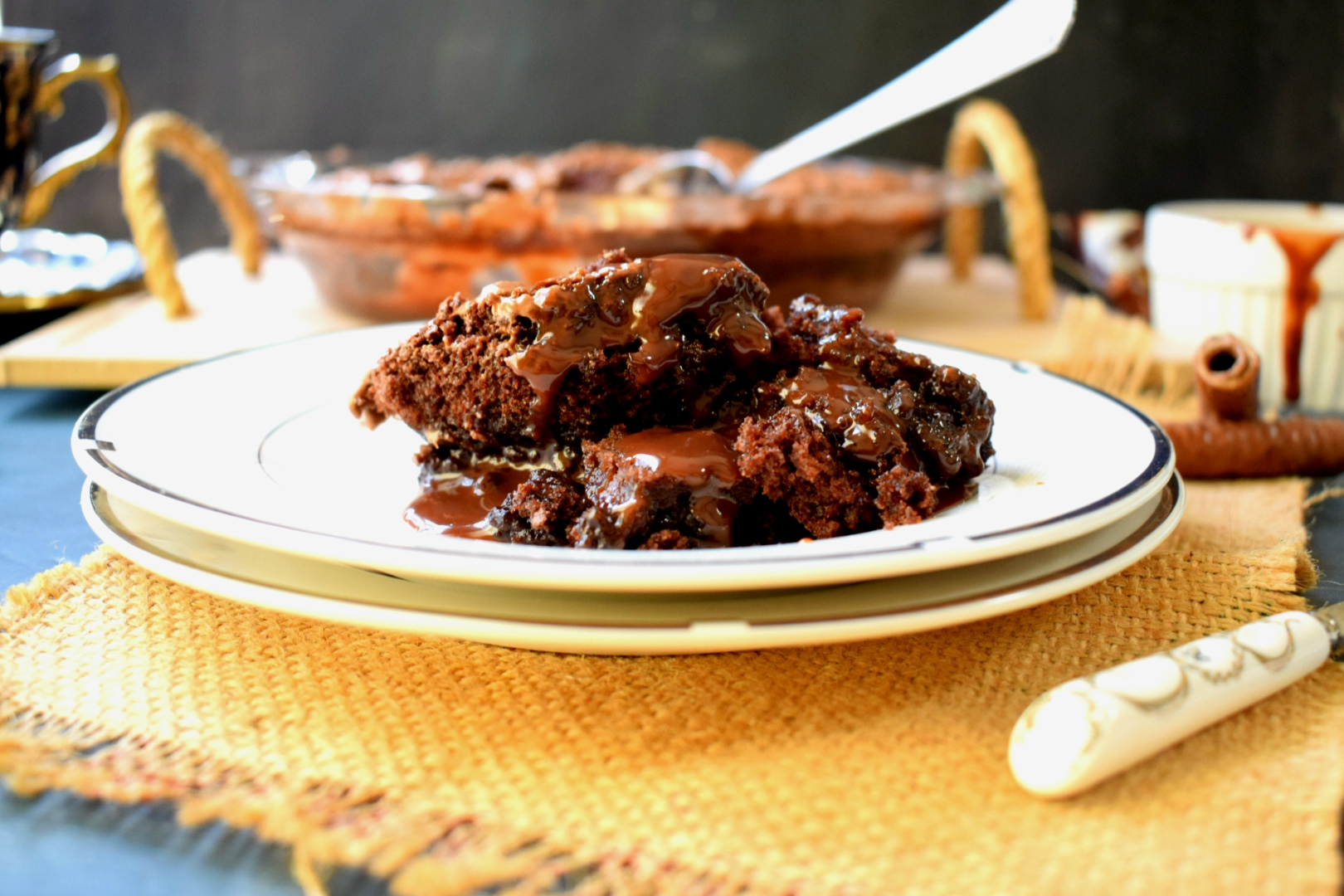 This pudding cake has two layers of deliciousness with a moist chocolate cake and a thick chocolate pudding sauce. Kids just loved it that the tray wiped clean within a day! They want it in tiffin box too! Chocolates are really a treat for both the kids and adults, isn't it? Just love to dig into it and indulge in without caring about calories if it's something chocolatey!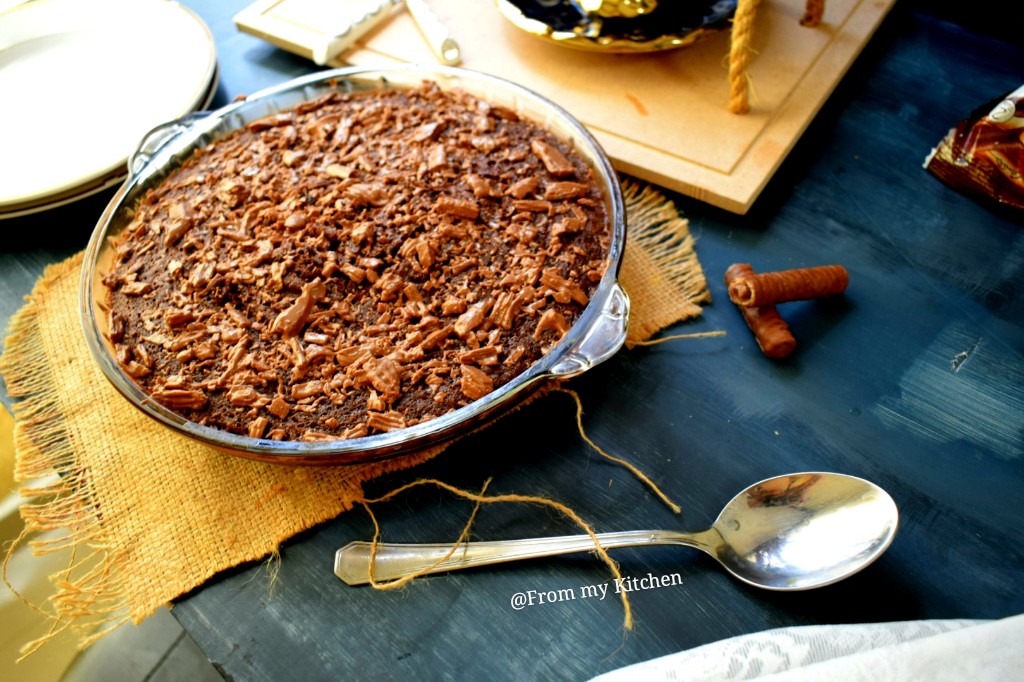 Here you need to take care of baking time. Don't tempt to cook it further if the middle looks slightly undercooked, it will continue to cook while it stands. The sauce here is produced by a hot cocoa mixture poured over the cake batter! So let's check out the recipe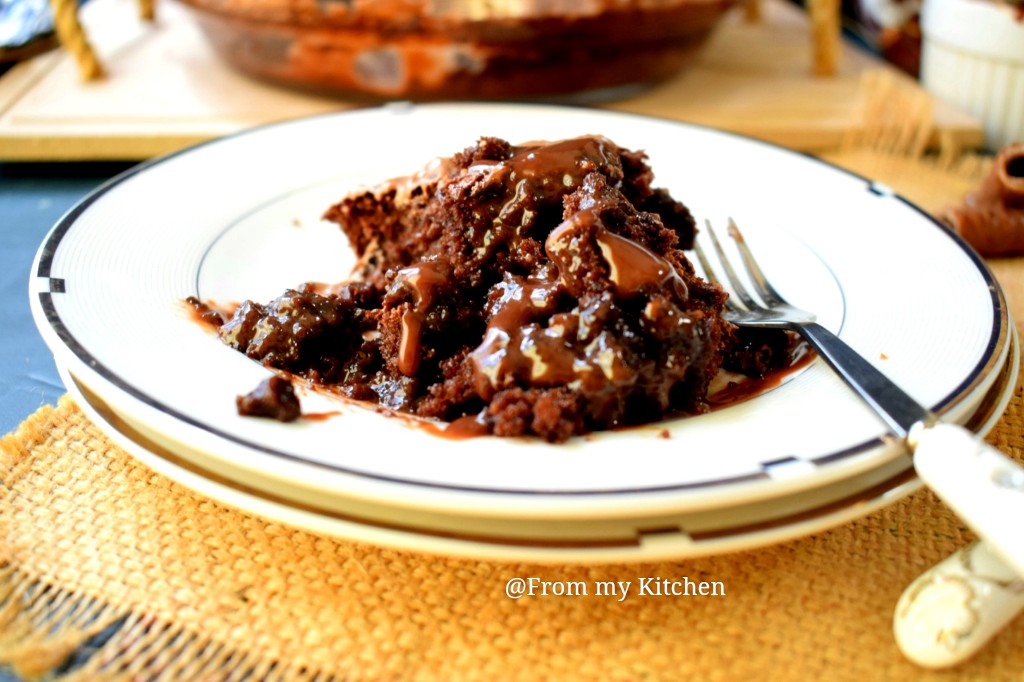 Chocoholics do not miss this recipe!
Ingredients
100 gm melted butter
3 tbsp milk
1 tsp vanilla extract
2 eggs
1/2 cup all-purpose flour
1 tsp baking powder
2 tbsp cocoa
1/2 cup powdered sugar
For Sauce
1/2 cup + 2 tbsp brown sugar
2 tbsp cocoa powder
1 & 1/4 cup hot water
A pinch of salt
A drop of  vanilla
Method
Preheat the oven to 180 degrees.
Whisk together butter eggs milk and vanilla in a large bowl.
Sift the dry ingredients into the wet and mix until incorporated.
Pour it into the greased tray.
There are 2 way of making Sauce
1st – In a bowl mix brown sugar, cocoa and vanilla pour boiling water into it and mix well. Then gently back of a spoon as a guide pour it over the batter and bake it for 30 minutes.
 2nd -Mix together brown sugar and cocoa and spread it evenly on top of the batter. Then slowly pour boiling hot water above it with a spoon as a guide. (i think this way is more effective) Bake it for 3o to 33 minutes not more than that.
I garnished with chocolate shavings when the cake is still warm and it melted on its own! Serve the pudding when it's warm along with a scoop of vanilla ice cream and oolala!
Notes: Don't over bake it. If you bake it longer the sauce dries out. Try to pour the hot mixture with the back of a spoon as a guide.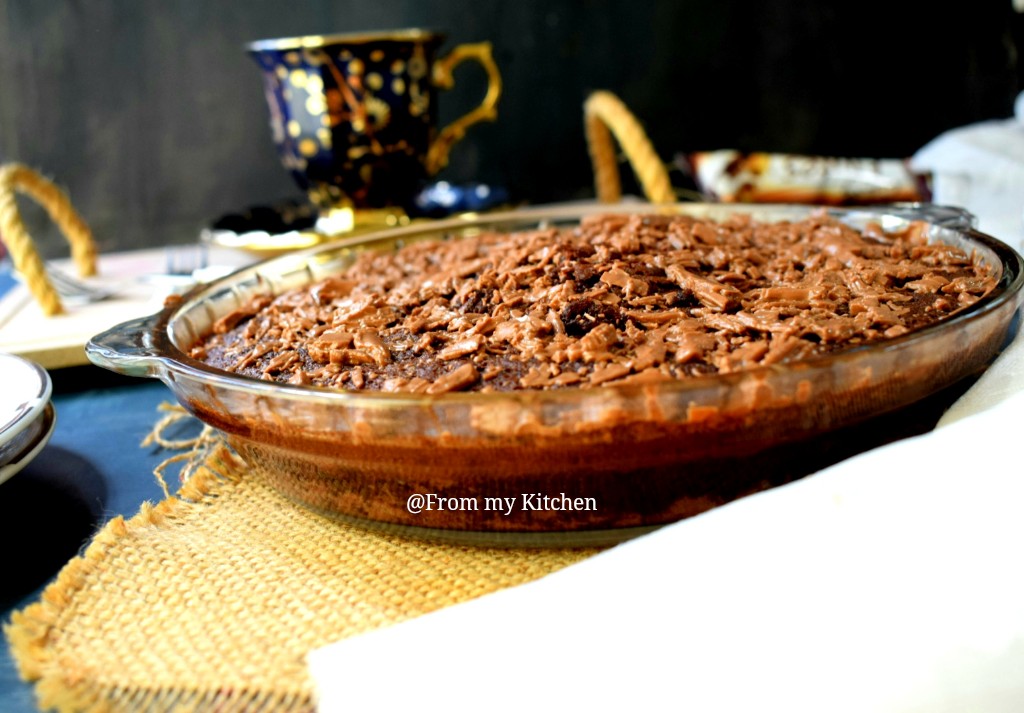 Hope you all will enjoy this simple yet chocolatey heaven!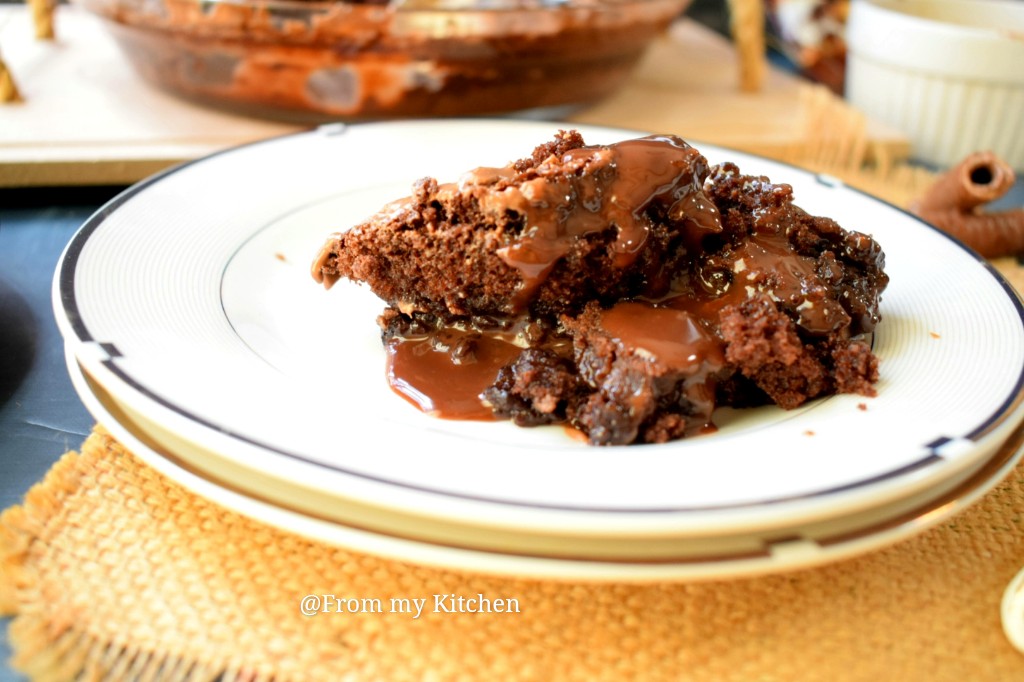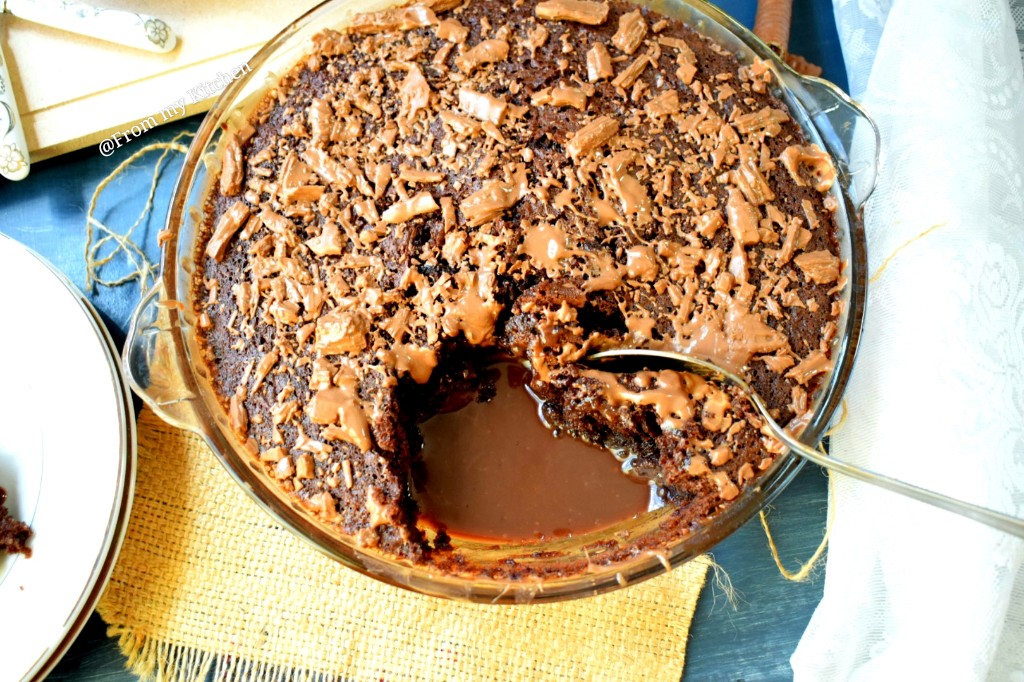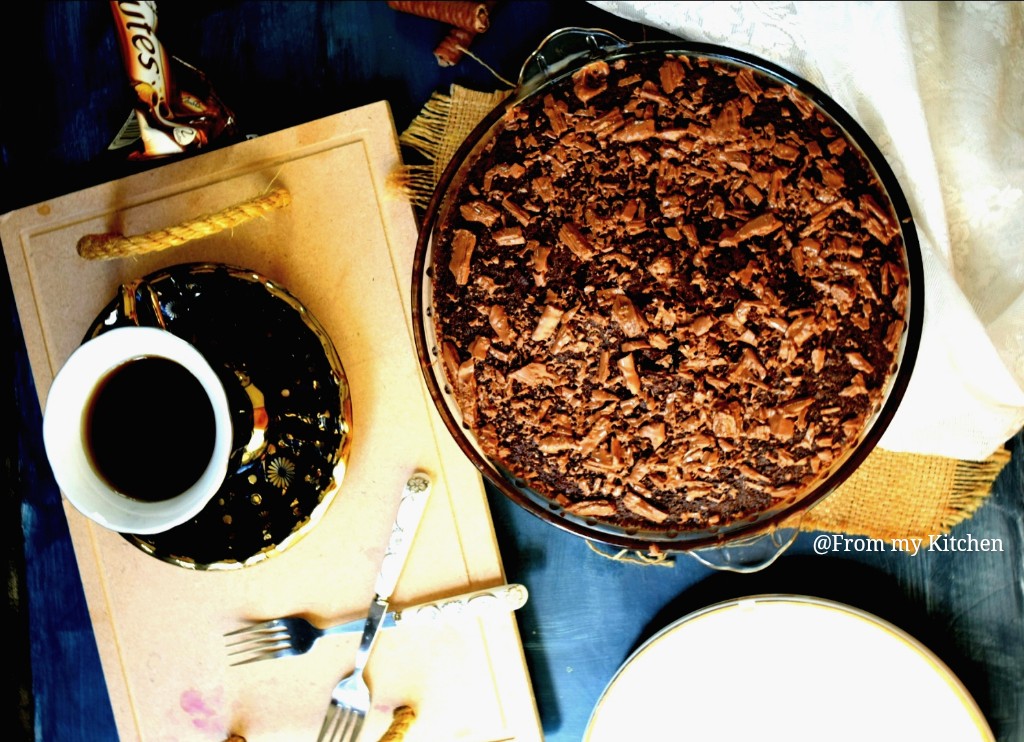 Happy Baking!