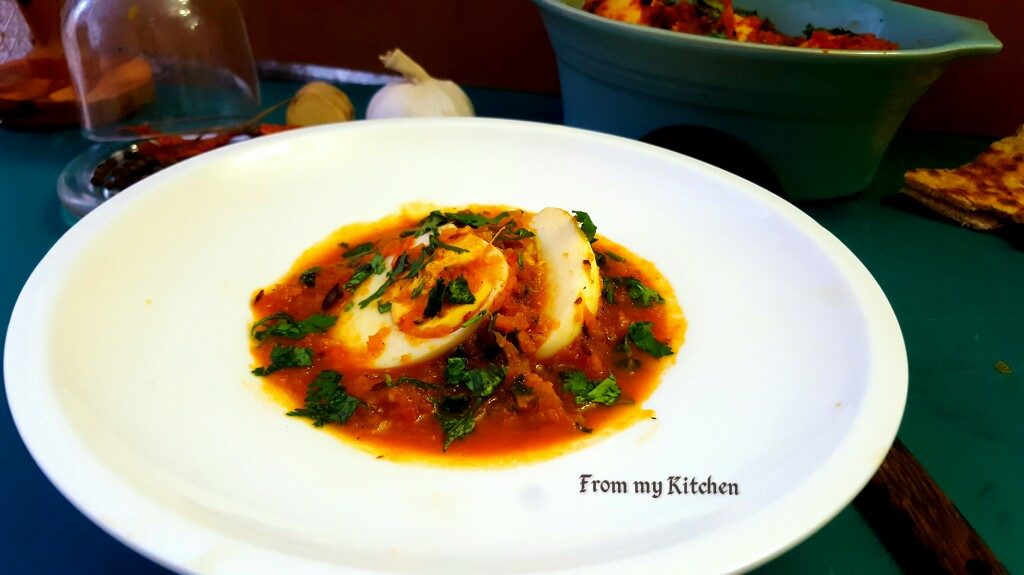 This is my first egg recipe on the blog!!Ya i noticed that when i was going through my categories!
Eggs are those option for me when i'm totally blank about "what to cook for dinner"!I 'm damn sure this is a problem all of us are facing!hehe!There is no time in cooking once we got the menu,isn't it?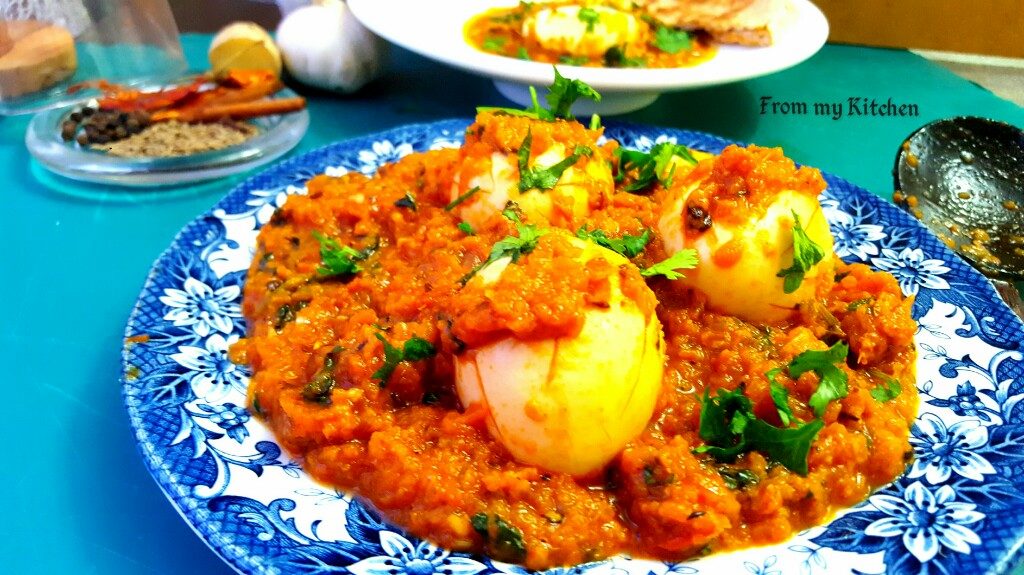 Egg vindalu is something different from our Kerala style egg roast.There is a spice mix adding in it,that makes the dish delicious.Here we all love egg curries,even if Kashif don't prefer eating the plain hard boiled eggs he love eggs in curries. But mostly i used to make normal egg curry or roast.I mean that's a life saver for me at times.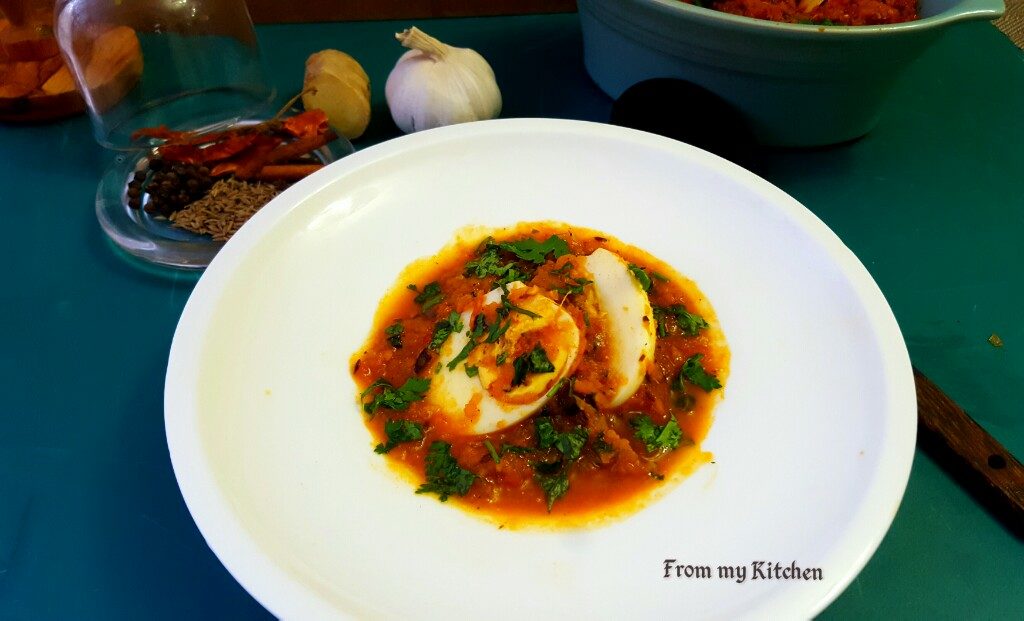 Egg vindaloo, a spicy and tangy Goan curry with red chilis and vinegar. Yes Vindaloo is the popular dish in the region of Goa.Its basically made with chicken.mutton or beef!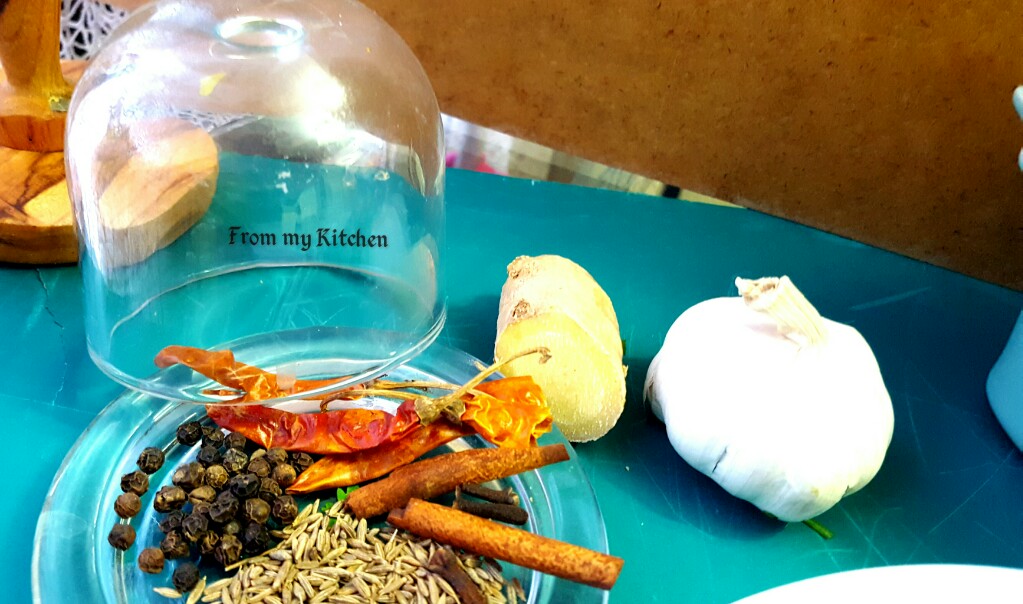 Here is the Vindaloo spices
Ingredients
For vindaloo spice paste
Whole dried red chilies – 4-5 (as per heat level)
Cumin seeds – 1 tsp
Cinnamon stick – 1″ piece
Cloves – 2-3
Black pepper corns – 1 tsp
Ginger – a thick 1″ piece
Garlic – 5-6 cloves, peeled
White vinegar – 2 tbsp
For egg vindaloo,
Eggs – 4 l
Oil – 2 tbsp
Cumin seeds – 1/2 tsp
Curry leaves – a few
Onion – 1 large, finely chopped
Green chilies – 2 chopped
Tomatoes – 2 chopped
Sugar – 1 tsp
Water – 1/2 to 1 cup
Salt – to taste
Cilantro leaves
Method
Grind vindaloo spice mix to a smooth powder in a blender.Then add ginger, garlic and vinegar in the same mixer and grind to a smooth paste. Keep aside.
Meanwhile boil, cool and peel the eggs and keep aside.
In a large pan, heat oil. Add 1/2 tsp cumin seeds and curry leaves and allow them to crackle.
Add the onion paste and saute till it turns golden. Then add the ground vindaloo spice paste and saute well for a few minutes till the raw smell of ginger and garlic goes away and the masala becomes fragrant and dark in color.
Then add the chopped green chilis and tomatoes and cook till tomatoes are mushy.
Add sugar, water and salt. Bring it to a boil and allow the curry to reduce and thicken.
Make deep slits all over the egg and add to the curry. Stir lightly to coat the eggs in the spicy gravy and remove from heat.
Garnish with chopped cilantro leaves, cover and allow the egg vindaloo to rest for atleast one hour before serving. This helps in enhancing the flavors.
Recipe adapted from : At the corner of Happy and Harried