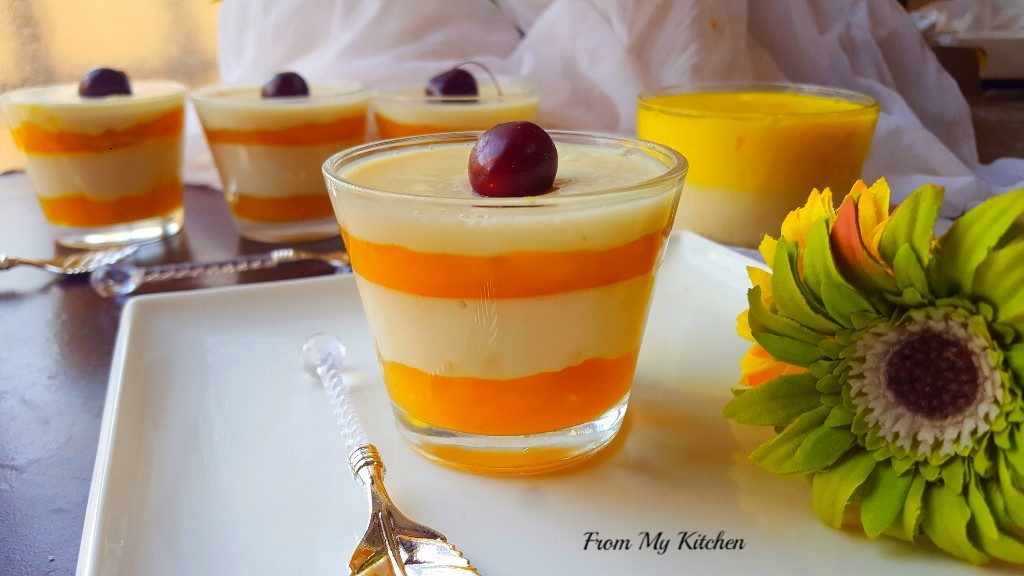 It's really a delight to see the puddings in layers!right?This one is a smooth,creamy,rich and perfect blend of flavours of mango and vanilla!A real yumminess.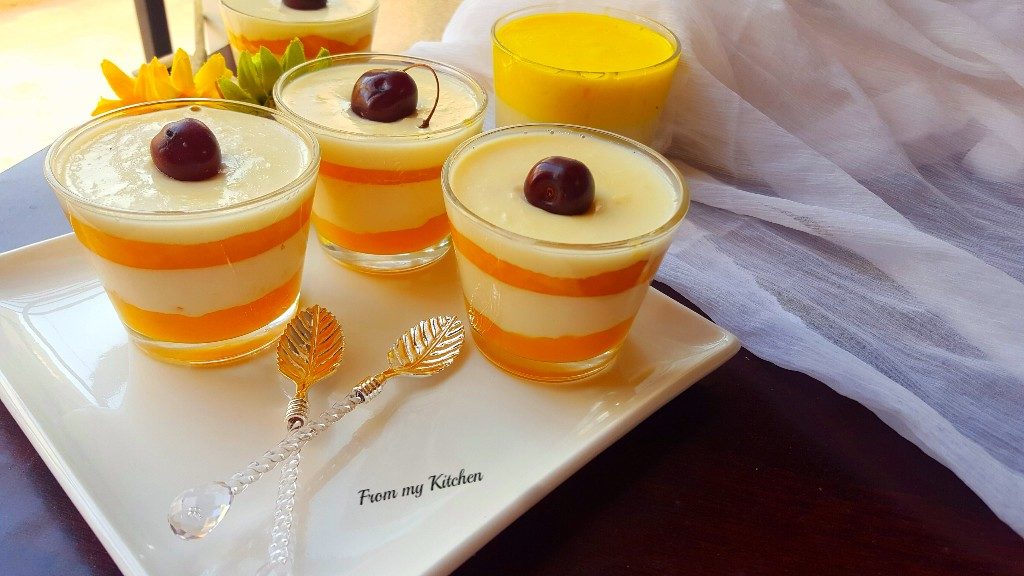 Awesome treat for kids if they are fasting.We used to make plain pudding for iftar and call it as china grass.It's only milk,sugar,vanilla and china grass!Really we adults itself enjoy eating it.Cold,soothing and comforting while breaking fast.Plain puddings are Kashif's favourite.So made this one for him who is also an intense mango lover!hehe!He loved it ofcourse!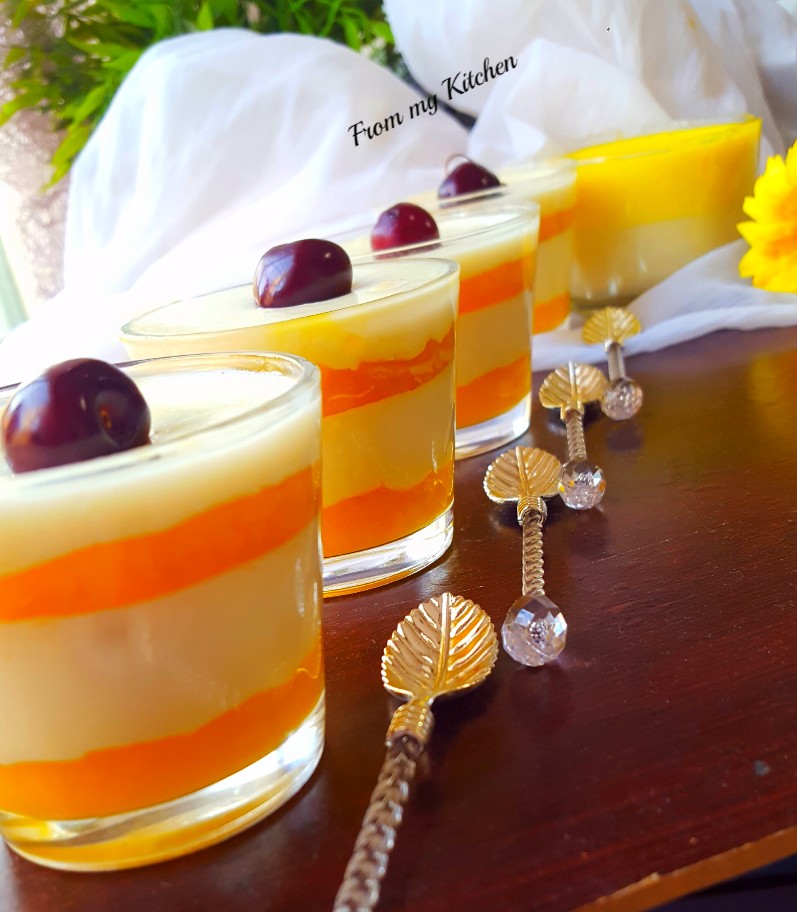 Actually i have some sour mangoes and i want to do something with that.Here comes these beauties.We loved it,hope you all will love too.Try to make it with sweet mangoes or else make sure you added enough sugar to the mango compote.You can make it for any special occassion!Perfect Eid Treat!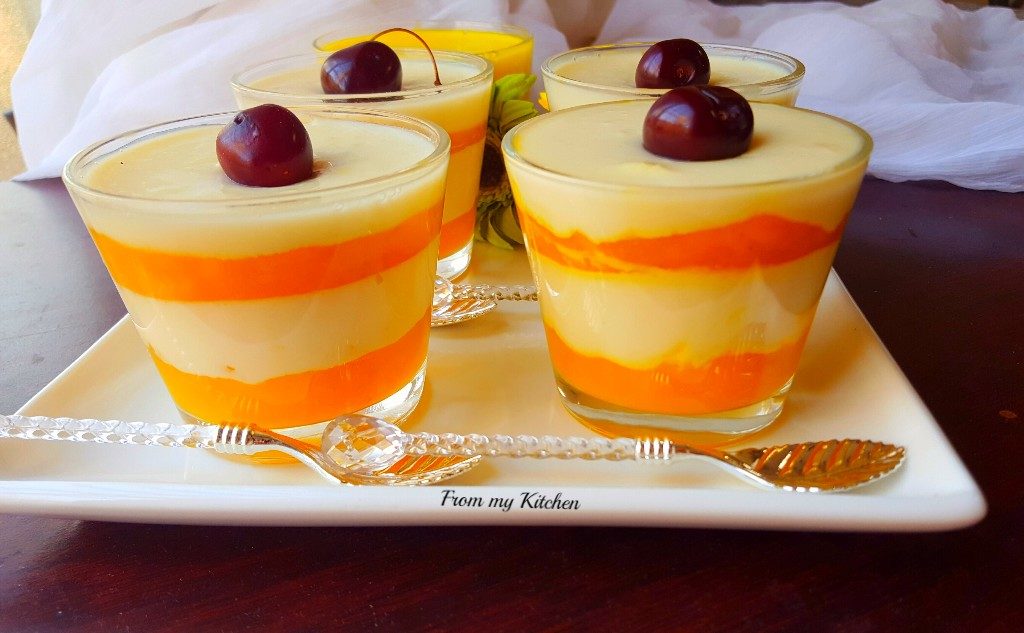 First make a mango compote and for setting added china grass!Then made a vanilla pudding and layer both.It's similar way of making panna cotta.Instead of gelatine i used china grass here!
Ingredients
1 big mango
5 tbsp sugar (add less or more according to the sweetness of your mango)
1/2 to 3/4 cup water
1n 1/2 cup milk
1/2 cup cream
1/2 tin condensed milk
10 gm china grass soaked in 1/2 cup water
1 tsp vanilla essence
Method
Mango Compote
Boil and melt china grass in a pan.
Chop the mango finely.
Put mango and sugar in a saucepan and cook it until the mangoes get a bright transparent yellow colour add water in between and make it a little liquidy add 2 tbsp full of melted china grass in this mix.
For custard
In a pan pour milk milkmaid ,cream and bring it to a boil .Stir in between.Last add vanilla
Pour the melted china grass in this and mix well
Now take a short glass first pour mango mix,allow it to set then add custard let it set repeat the process.During this process if you feel like your custard is setting in between stir it in between or just reheat it.
Note : You can use more mangoes for more jelly!I got only four short glass.
I used Indian china grass.If you are using foreign 5 to 7grm is enough.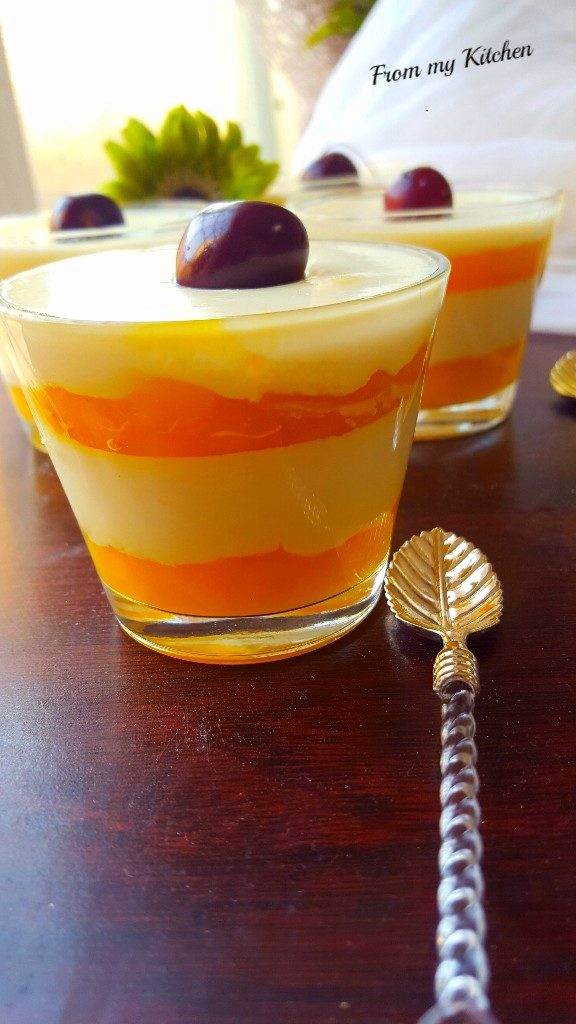 The flavours of mango and the vanilla were just awesome.It has a creamy melt in mouth texture.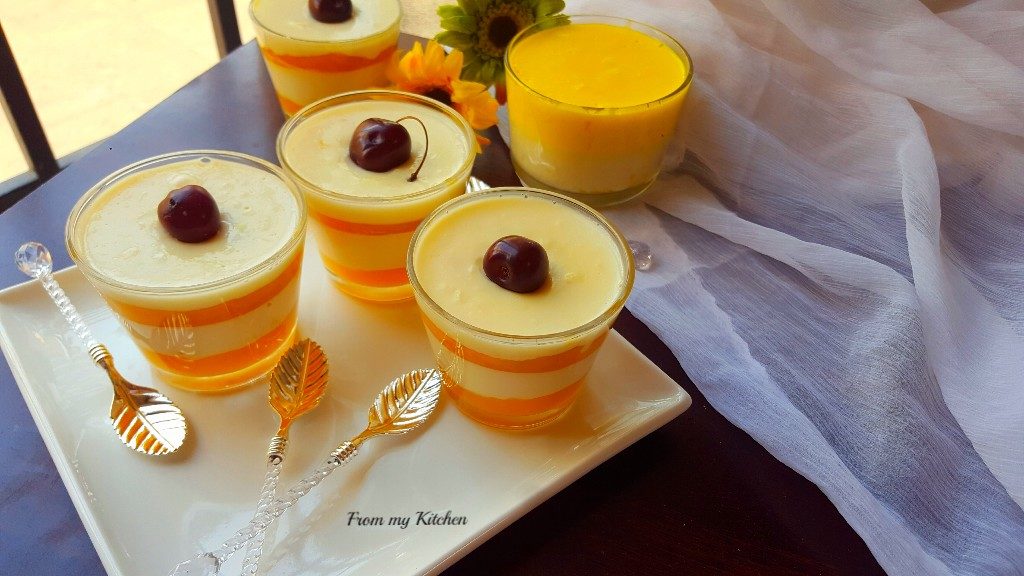 Kids will definitely love this one.Do give it a try.You can do it with any fruit of your choice.