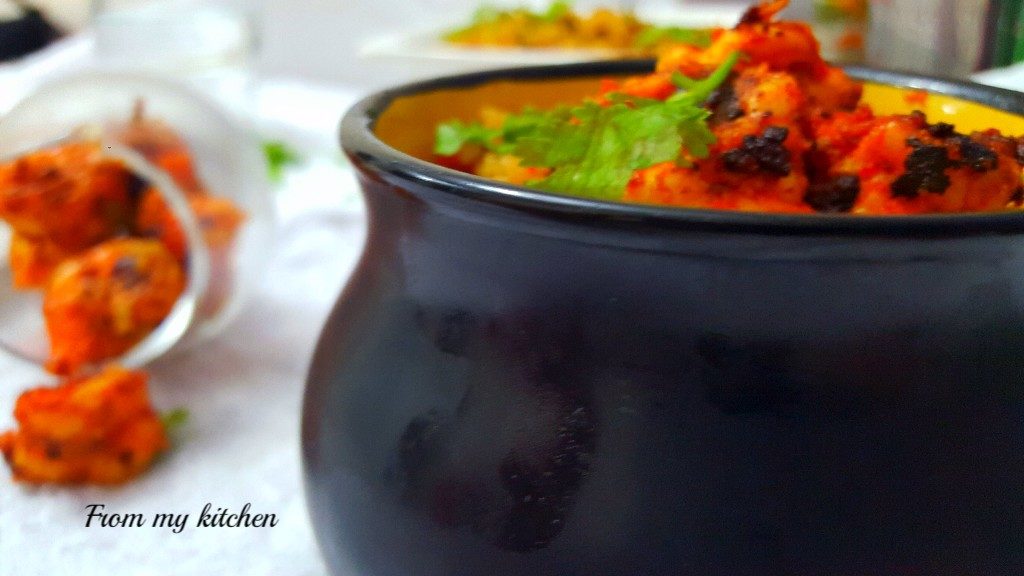 This rice is packed with full of flavours and the grilled prawns combo no words!Add it in a must try
category.Prawns has a very lovely flavour that will make any dish taste amazing.Weather it is filling ,curries,fries,rices!I love prawns very much and thank god my hubby too!?Because he only eats prawns no other fish.Very sad!.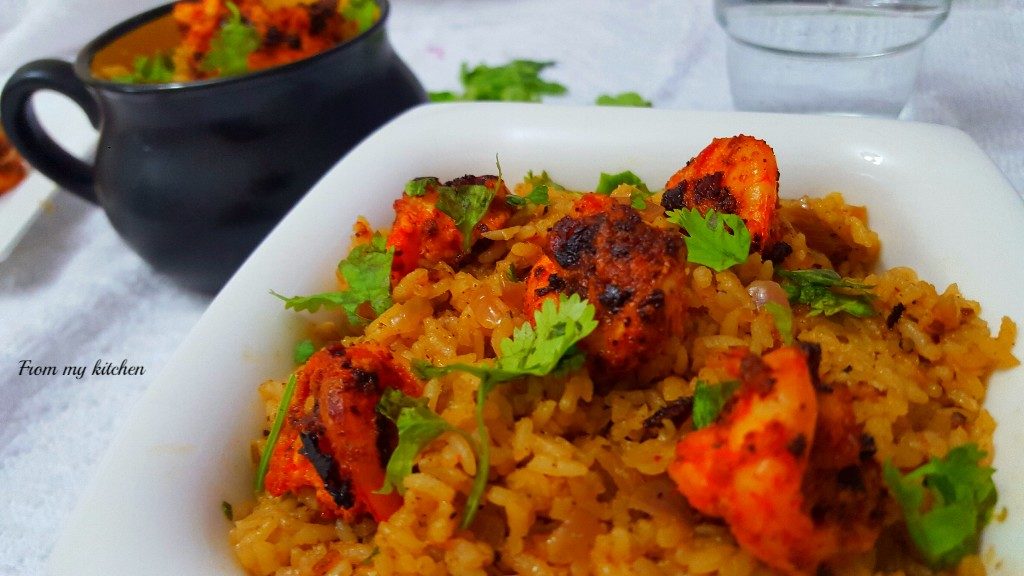 We used to make prawn rice,fish rice… in our home,May be malabar speciality or our family
favourite!Whatever it is all those are my favorite and when it's made by moms no words.Nothing can be compared to homely food!Ok here I want to make something different from that so thought of grilled prawn rice,and it came out very well.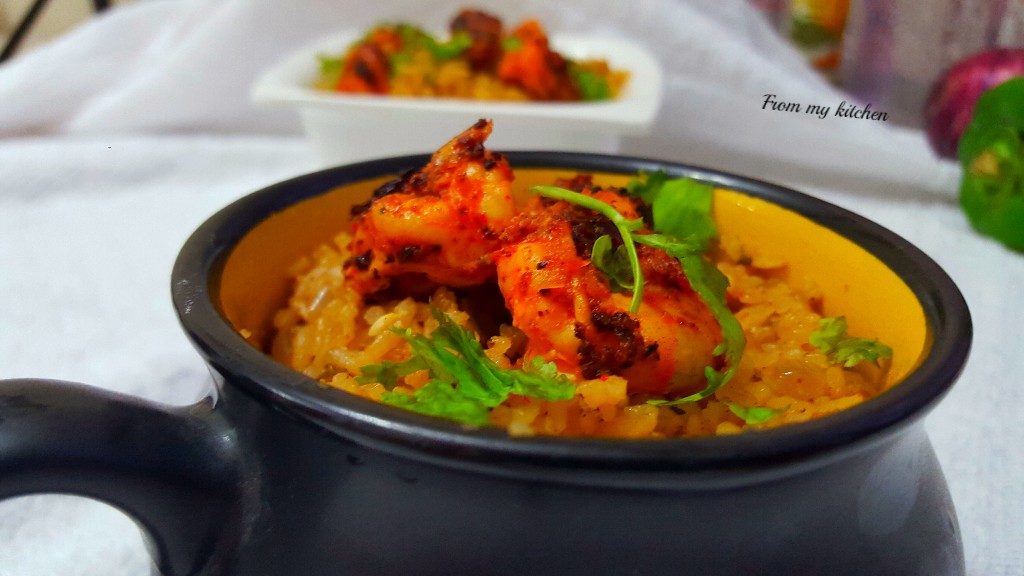 To prepare this first you have to marinate the prawns with some spices,yoghurt,ginger,garlic and lemon,at least for 1 hour.Then in a pan with very little oil you have to grill it.Use the same oil and drippings for making masala.In this I used onion, tomato some spices and mixing it with rice and cook all together with boiling water.
Ingredients.
12 numbers jumbo prawns
1 tspn chilly powder
1 tblsn ginger paste
1 tspn garlic paste
2 tblspn yoghurt
2 tspn lemon juice
1/2 tspn garam masala
1/2 tspn soya sauce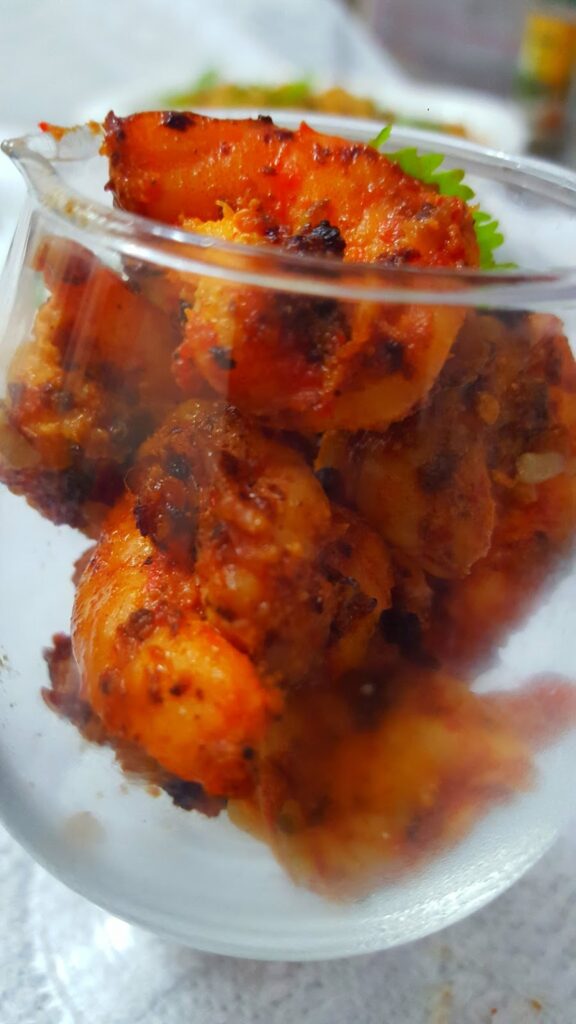 For rice
2 cups rice
4 cups boiling water
3 or 4 onions
3 medium tomatoes
2 green chillies
1 tblsn coriander powder
1 tblspn pepper powder (more or less according to your taste,The spiciness is coming from the pepper powder )
1 chicken cube
1 tspn cajun seasoning(optl)
1 tspn ginger and 1 tspn garlic(if you are not using that seasoning)
Salt
Leftover marinade from prawns
Half of a lemon juice
1 tspn garam masala
Lots of coriander leaves
Method
Marinate prawn with all the above ingredients and let it sit for 1 hour.
In a pan add 2 tblspn oil and grill the prawns until you get that blackish grill mark on it,Take out the prawns and keep it aside.
In the same oil add chopped onion,green chillies ginger, garlic and cook well,Add chicken cube chopped tomatoes and cook for a while. Then add coriander powder,pepper powder,cajun seasoning mix well cook until raw smell and taste disappears.Now squeeze in lemon juice,add garam masala and coriander powder check for seasoning!
In a large pan add 2 tblsn ghee and roast the rice for few minutes. Then mix in the masala and stir well.Pour the boiling water and leftover prawn marinade check for salt and pepper.When the rice is almost done add some prawns in the rice and give it a good mix.Preserve some for garnishing!
The rice with grilled prawn is ready to serve.Let it sit for few minutes in dum and serve.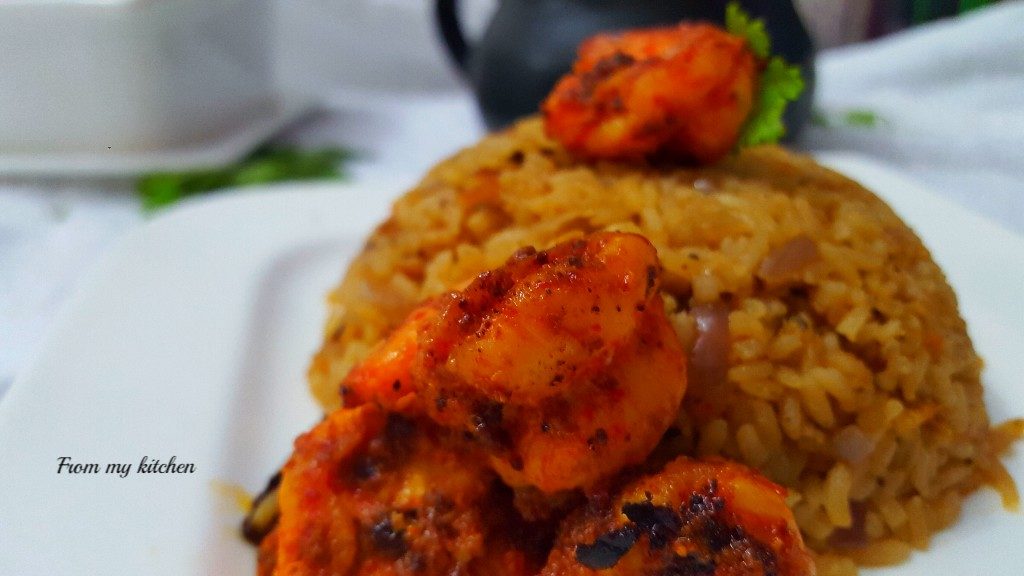 It's a spicy,yummy,flavourful rice.Give it a try and please let me know how it turned out.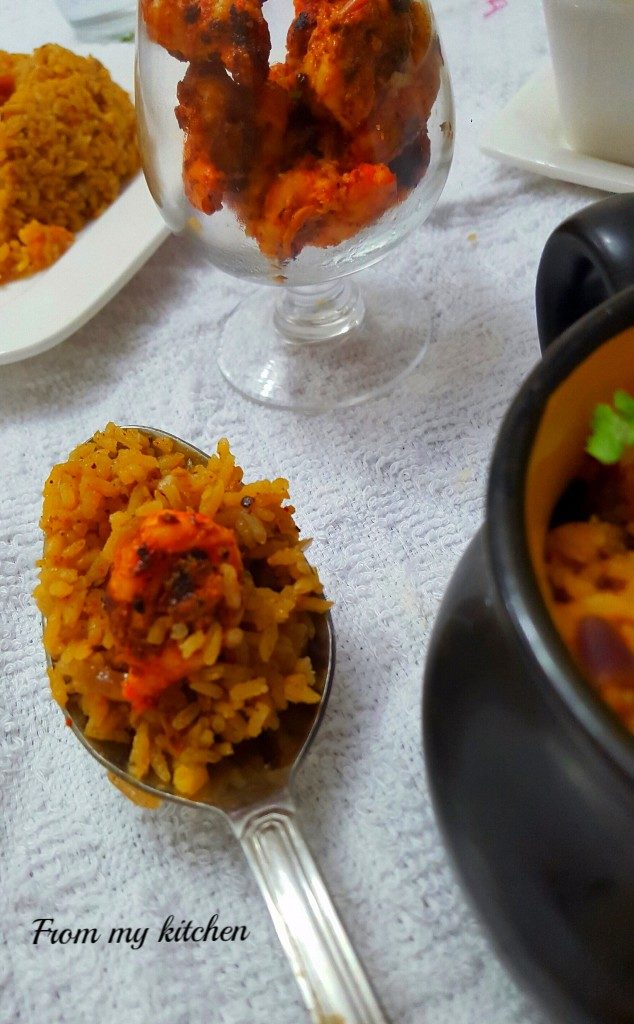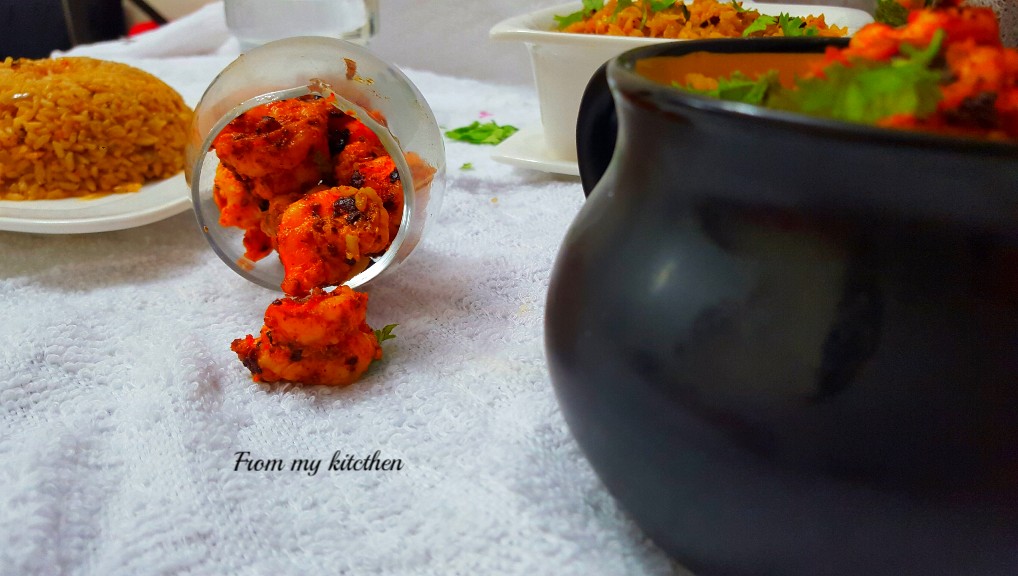 Note : Don't mix prawns and filling because while boiling it with rice all those grilled effect will vanish!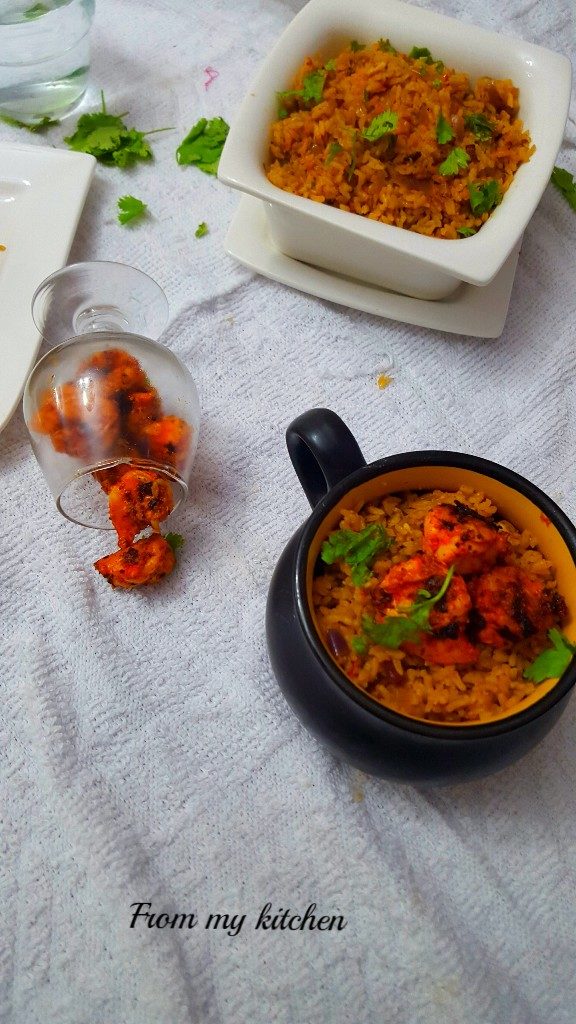 Happy Cooking!
Share your cooking experience with me and I will be very happy to hear from you!