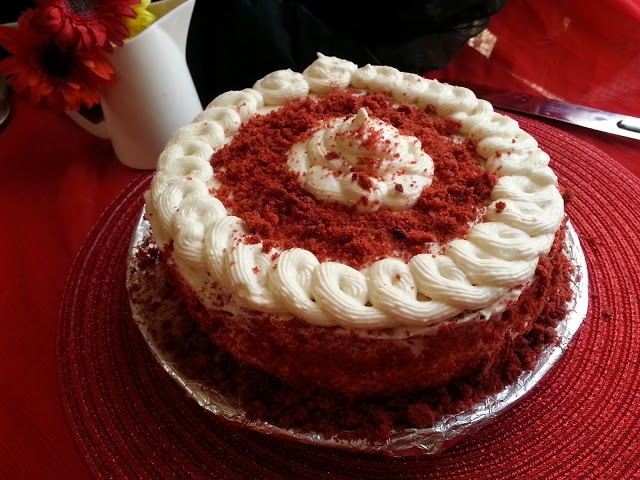 As how the name it has a velvety touch in it!I know the cake is not so perfect as I am not a professional baker but taste was yummilicious!This red and white cake is really heaven.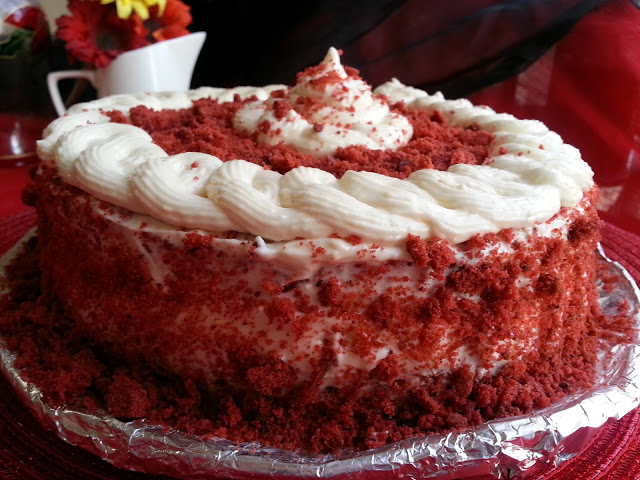 It is really a Devil's food cake.The cheese frosting in it making it so delicious and the cake has a mild chocolate flavour and its a bit crumbly yet soft.The mild chocolate flavour coming from adding a little amount of cocoa and the crumbly moist cake due to the buttermilk adding to this it is moist and crumbly!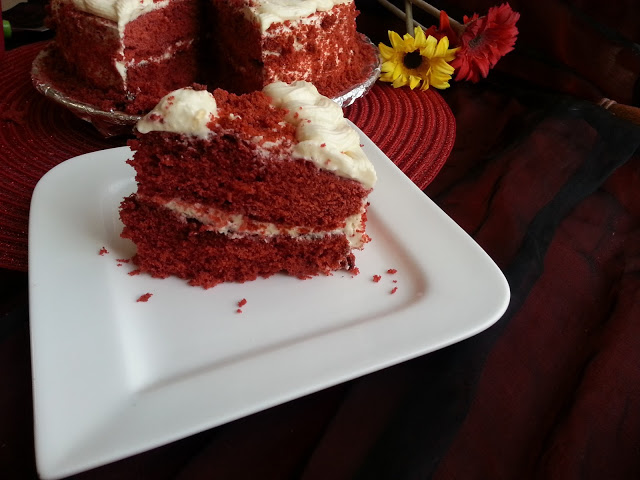 Have you ever tried this red and white beauties!You have to try it once.May be all don't like the cream cheese taste but for the cheese & cheese cake lovers this will be a great hit! I never use to ice a cake without pouring sugar syrup,even if it is super soft,because I don't like that dry cake with frosting. But this one is soft that I did not add any sugar syrup!
Ingredients
For cake
2 n1/2 cup flour
1/2 tsp baking powder
2 tblspn cocoa powder
113 gm butter
1 n 1/2 cup powdered sugar
2 eggs
1 tspn vanilla
1 cup buttermilk
Red food colour
1 tspn vinegar
1 tspn baking soda
For frosting
250 gm cream cheese
100 gm butter
2 cups icing sugar
1 tspn vanilla essence
Method

Preheat the oven to 180 degree.

Sieve together flour,cocoa,baking powder and keep it aside.

Blend together butter and sugar well then add eggs one by one beat again, add vanilla and beat well to mix up all.

In a cup whisk together buttermilk and red food colour.With the mixer on law speed add flour n buttermilk mix alternatively in 3 additions.
In a small cup mix together vinegar and baking soda and allow it to fizz and immediately pour it to the batter and divide it equally in two baking dish and bake it for 30 to 40 minutes.
For frosting
Its very important that your butter and cheese should be in room temperature.Otherwise there will be lumps in it.
Cream together butter n cheese then add icing sugar 1/2 cup each and combine well add vanilla beat well until you get a stiff cream and your icing is ready.You can add more sugar according to your sweet tooth.
Then assemble your cake as how many layers you want and set it in refrigerator.If you want you can pour sugar syrup to moisten the cake to even softer
To make butter milk add a tspn of vinegar to a cup of milk and stir and keep it aside for 5 minutes.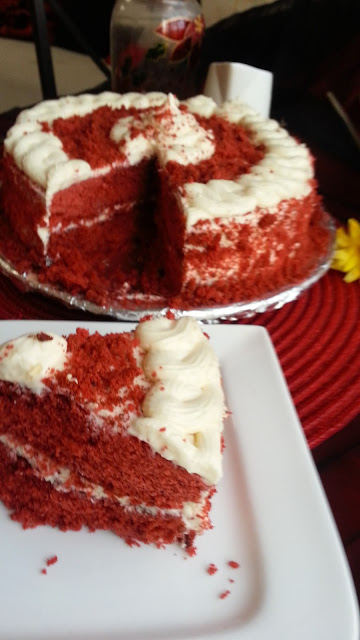 Come on take a piece! 🙂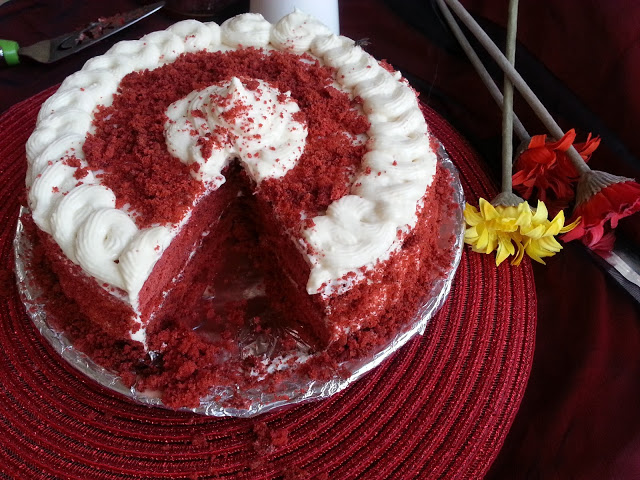 Look at that crumbly soft red velvet!Try it out.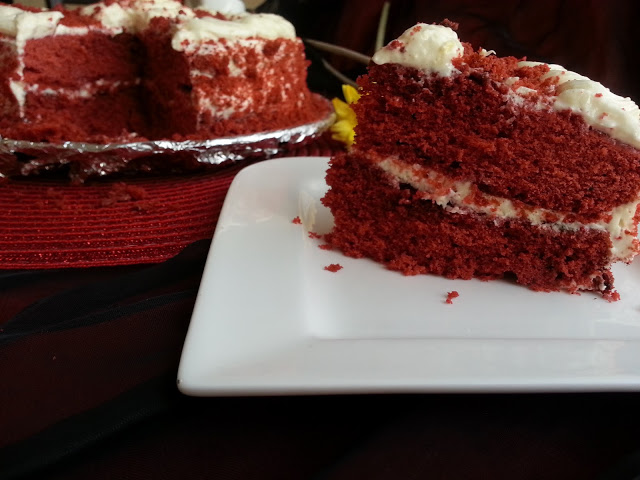 Enjoy!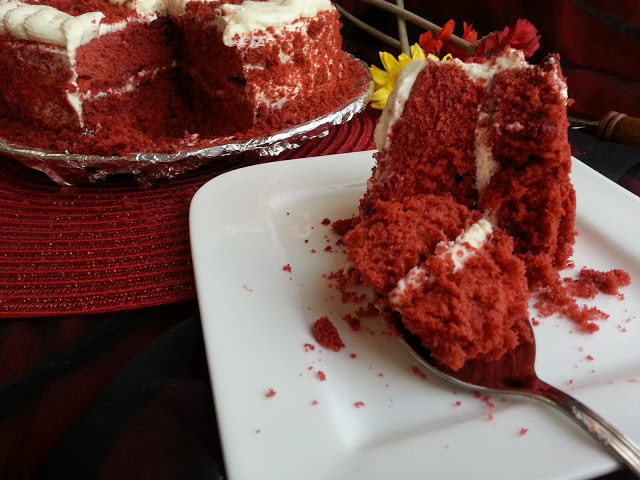 Happy baking!

Recipe of cake adapted from : Joy of Baking