Chops Chops!!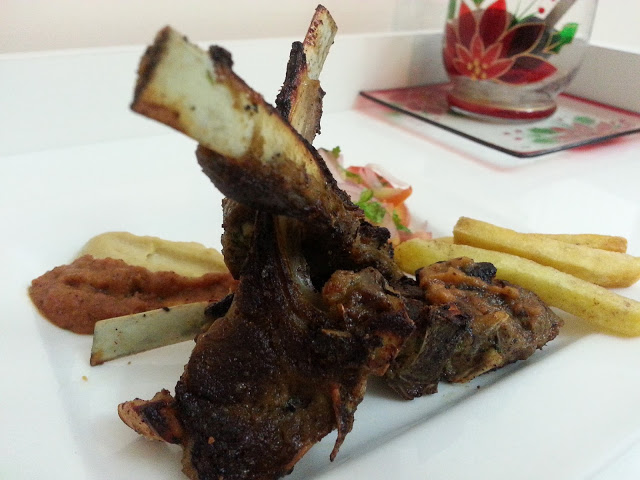 Its an Arabic style grilled chops marinated in some mild arrogant spices.Once in a while for a special dish its perfect.With some hummus,salad,fries and kubs.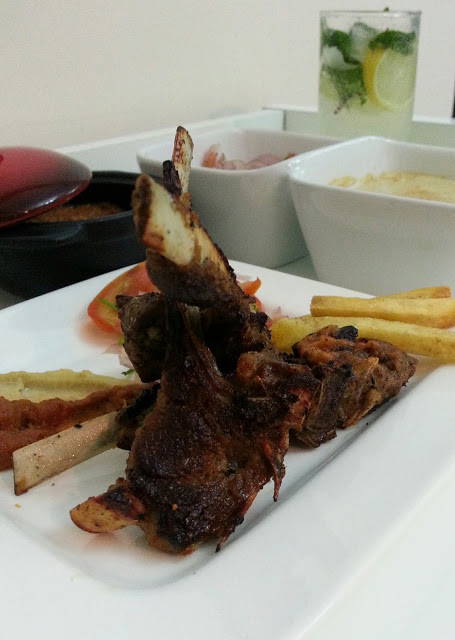 I first marinated and then pressure cooked it for 10 to 15min to make meat tender.Then grilled it.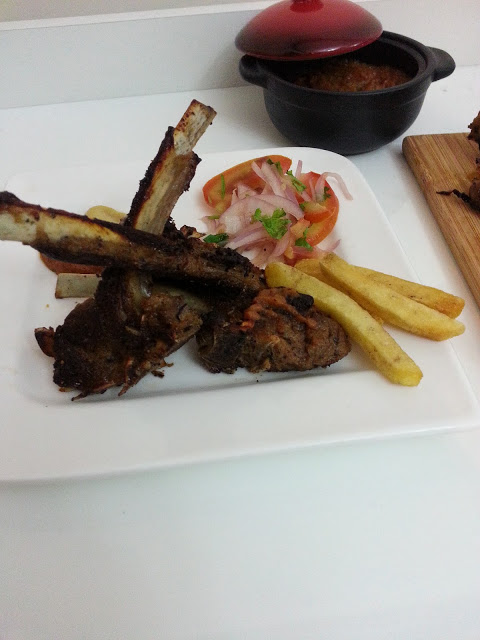 Ingredients

8 pieces of chops
8 clove garlic
2 green chillies
1 tspn pepper powder
1/2 lime juice
1/2 tspn dry mint leaves
1/2 tspn sumac powder
1 cube cheese
Quarter piece of an onion
A small piece of tomato

Method
1.Grind all these ingredients except chops and marinate for 1 to 2 hours.
2.Put marinated lamb in a pressure cooker (also add a small onion and tomato along with this to make a dip with the stock)and cook it in low flame untill the meat becomes tender.
3.Take chops from the stock and coat it n some olive oil garlic crushed and finely chopped corinderleaves and pepper and let it sit for 10minutes.Then apply some oil on your tawa and grill till it become nice golden colour on both side.
4.To make dip grind those onion tomatoes and mix the stock and pour it in the same oil in which chops are grilled and simmer .your gravy /dip is ready!!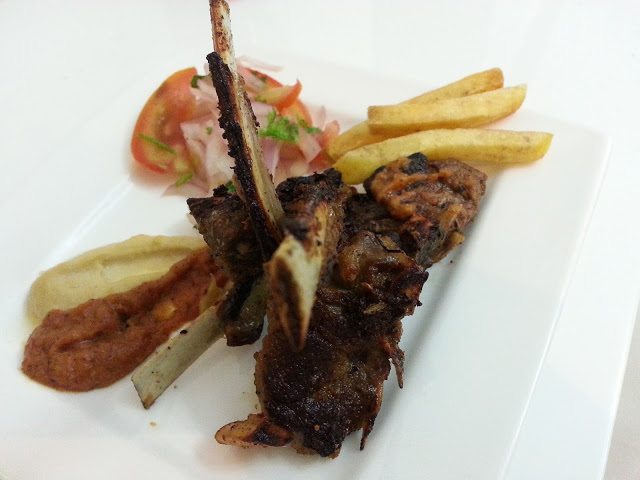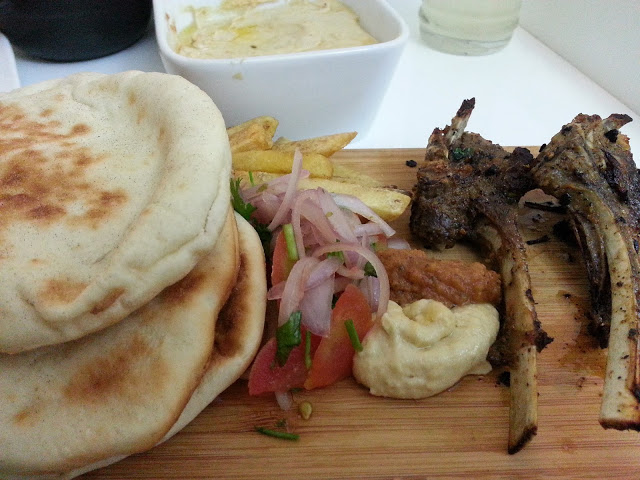 yummy treat ready now.Enjoy with some classic Mojito