An easy and saucy tomato cauliflower curry to go with your favorite flatbreads! It is very simple to put together and believe me it's super yummy that you will stop licking your fingers!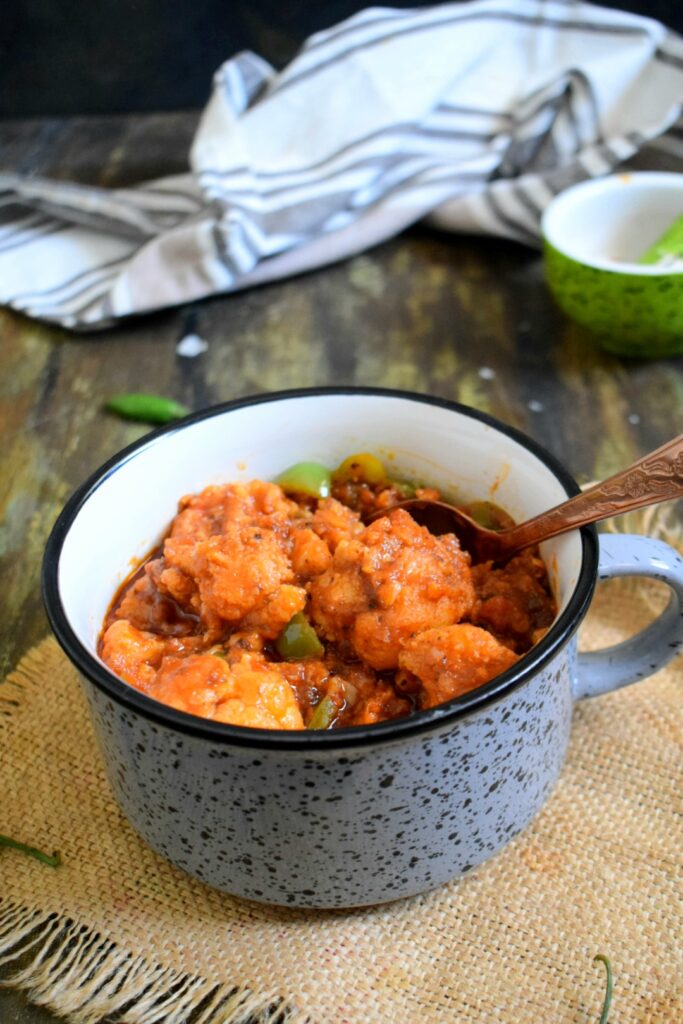 I was too lazy that day to chop or slice onions and other veggies, so thought why not try cauliflower the same way as we make chicken. Yes, you can try the chicken the same way and it turns out too good every time! If you like it with gravy add more water. I like it thick semi gravy type and served with butter naan👌👌 Hope you will enjoy it! Let's hop to the recipe
Ingredients
1 medium-sized cauliflower
2 tsp chilly powder
salt to taste
Oil to shallow fry
4 to 5 green chilies
1 tbsp garlic chopped
1/2 tbsp ginger finely chopped
1 small bell pepper
2 tbsp tomato sauce
3 tbsp tomato paste or tomato pureed(2)
1 cup water
Salt to taste
Method
Boil the cauliflower for 1 minute with salt, drain and keep it aside.
In a bowl marinate it with chilly powder, salt, and a few drops of water(i added cornflour, but if you are adding cornflour deep frying is the best option to avoid sticking it to the bottom of the pan, or else skip cornflour)
In a pan pour some oil to shallow fry the cauliflower. Once it's done transfer to a plate and in the same pan add green chilly slits and ginger garlic chopped cook until aromatic.
Add the bell pepper and cook for a few minutes.
Then pour the sauce and tomato paste mix and cook for 1 minute.
Then add enough water and cook it for 2minutes, then add the fried gobi and mix well.
let it boil for a few more minutes and switch off the flame.
To balance the flavors add a pinch of sugar if needed. Enjoy with Naan or puris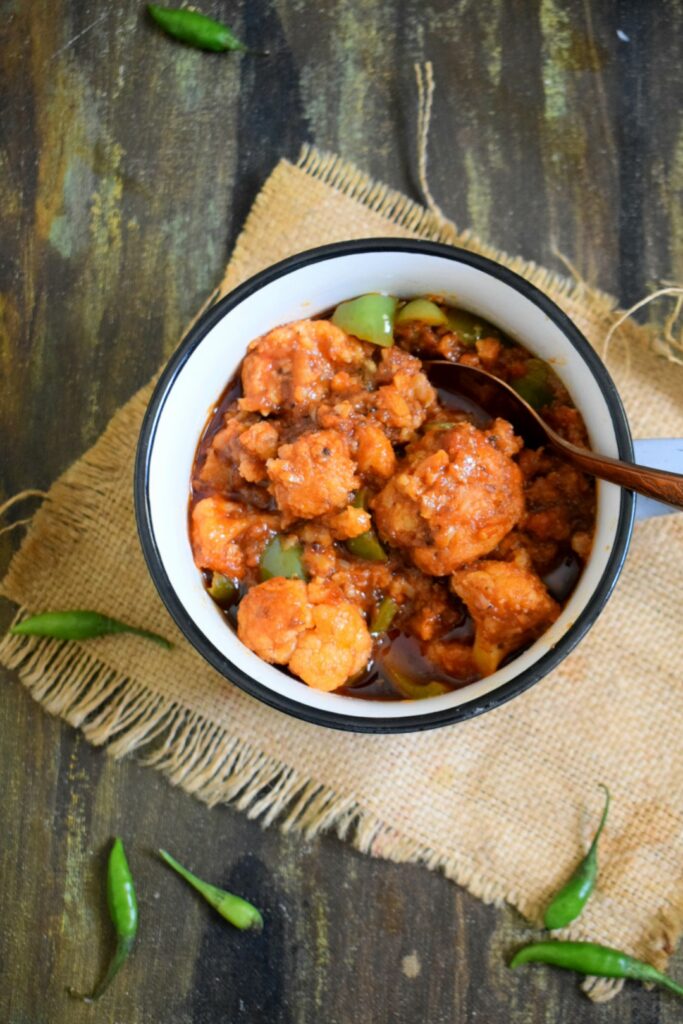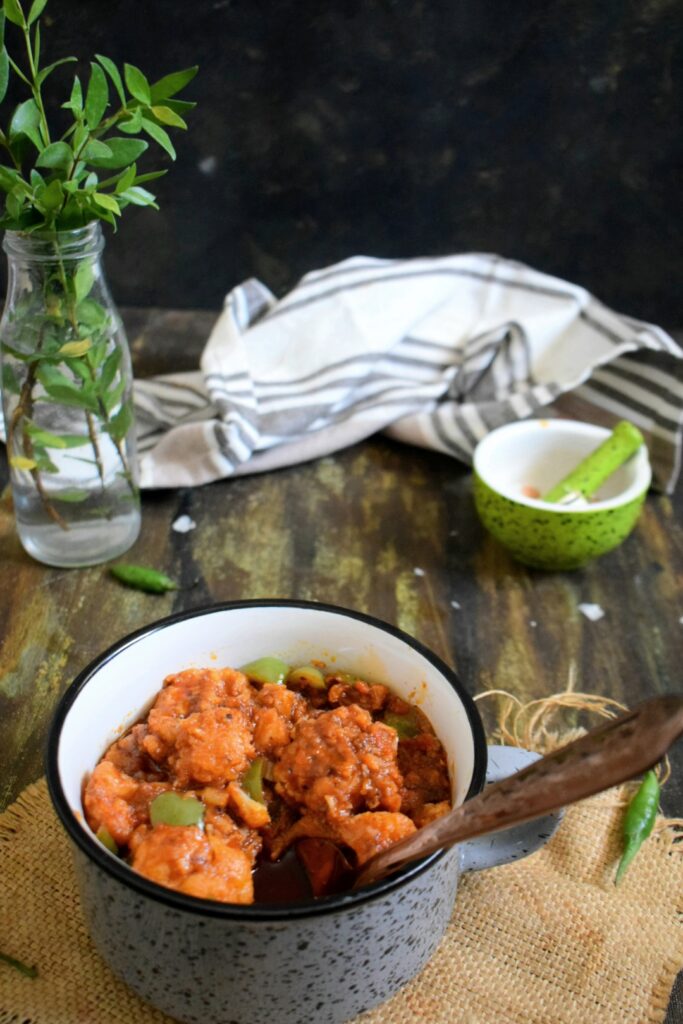 Enjoy! Happy Cooking!