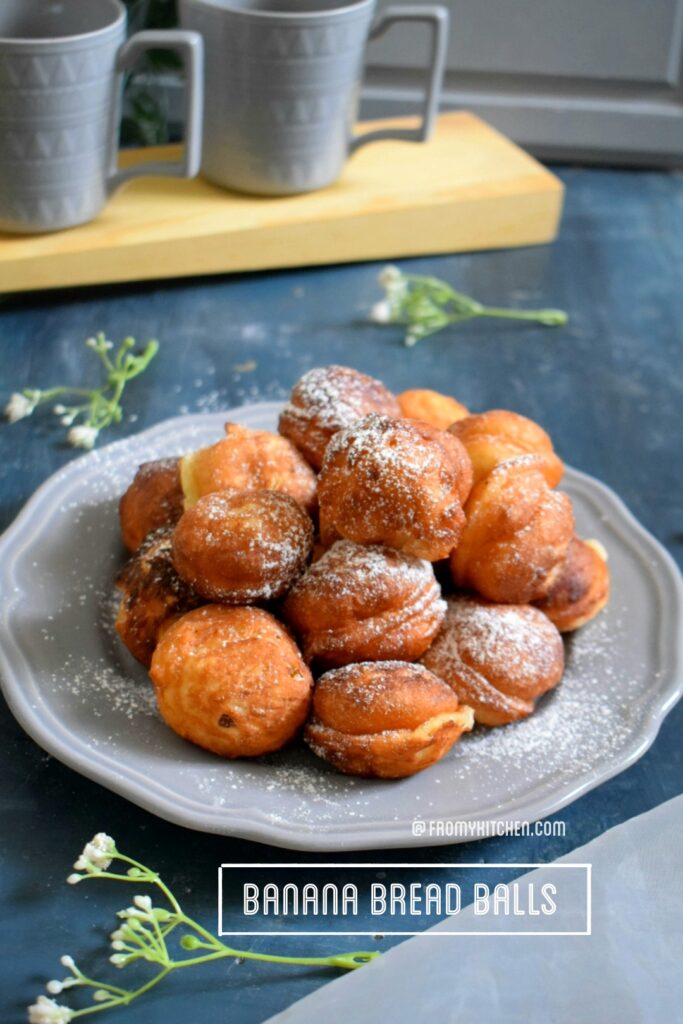 These mini banana balls are super simple to prepare with all the basic ingredients you have at home! Soft spongy balls with that lovely banana flavor! In short, you may call it fried banana bread! The texture is so airy and super soft, I'm sure all the banana lovers will love it!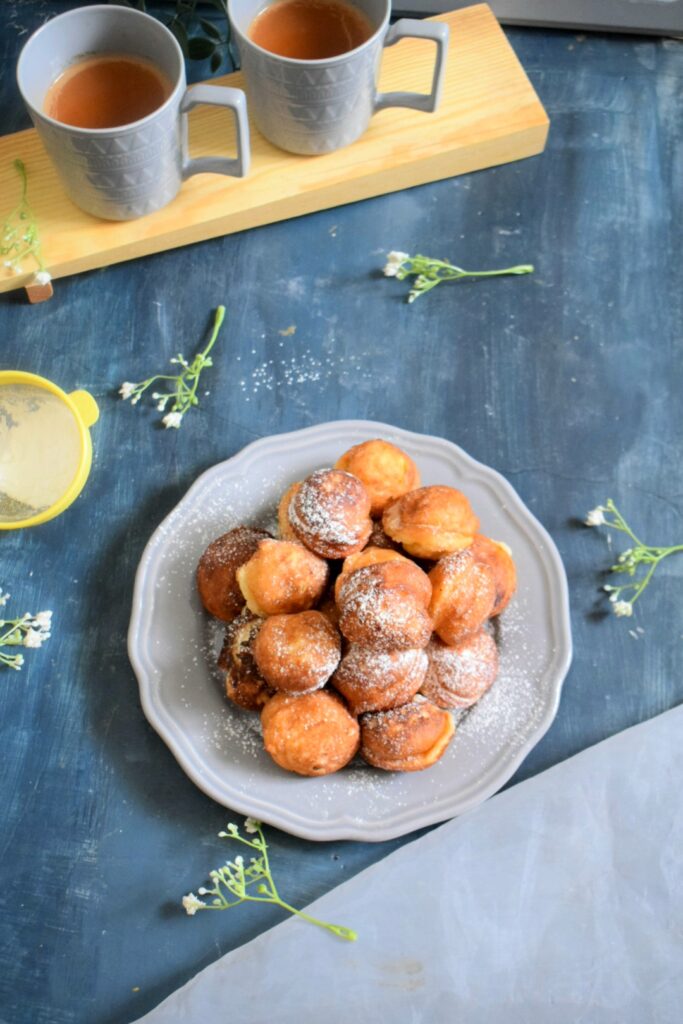 If you are thinking of what to make with overripe bananas and you don't have enough time to bake banana bread, this one is a perfect recipe! Many of you asked me to share some sweet snack recipes, so thought this one need a chance in my blog!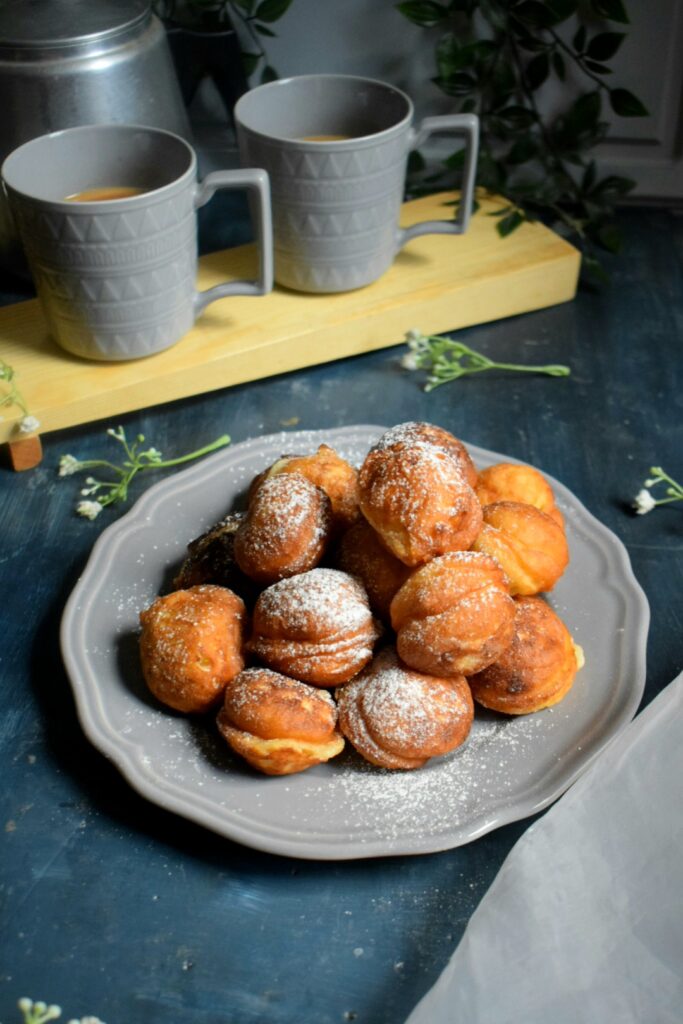 Maybe not so photogenic but the taste is so good that I can't stop sharing it with you guys! Here my banana-loving folks wiped out the plate clean within minutes!
Ingredients
1 large ripe banana or 2/3 small bananas
2 to 3 tbsp sugar
1 egg
1 tsp vanilla
1 cup all purpose flour
1 tsp baking powder
3/4th cup milk
A pinch of salt
Oil to fry
Method
Mash the banana, add sugar, egg vanilla and mix well.
Then add flour & baking powder mix it by adding enough milk to get a thick pouring consistency. Refer video
You will need a round pancake mold or a paniyara chatti for this,(you may try deep frying it if you don't have that round pan)
Pour 1 tbsp oil in each dent and fry it on medium flame.
Note: If you are frying it in a normal Kadai make a thicker batter than this and drop it in oil.
Video Link!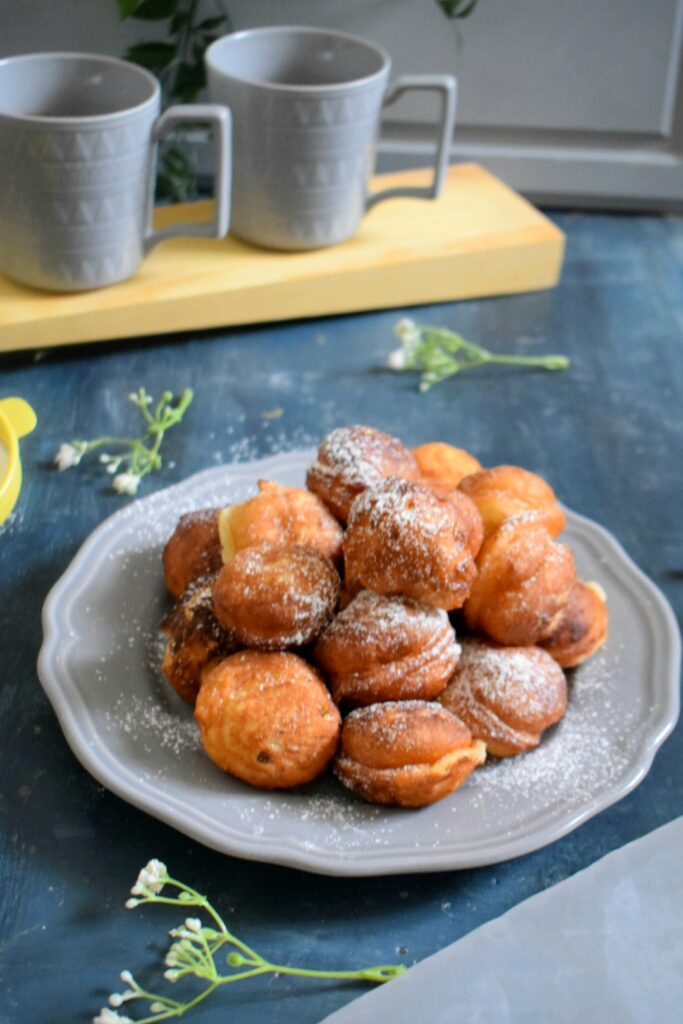 Perfect with a cup of tea!