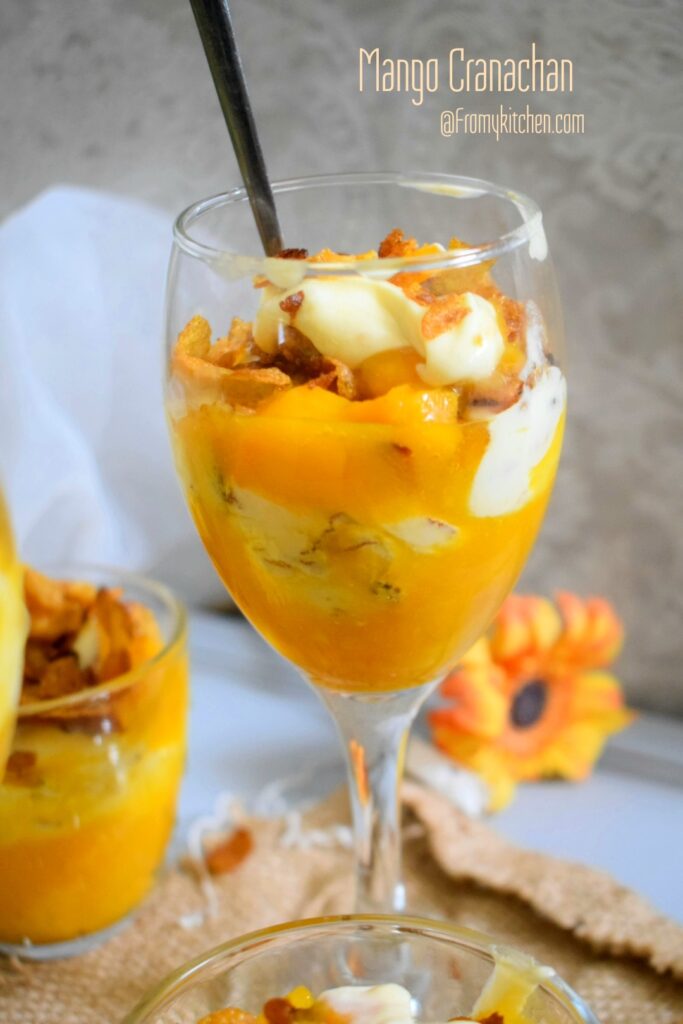 Cranachans are a traditional Scottish dessert made out of oats, cream, and chunky fruit pulp. Here instead of oats, I added crunchy cornflakes roasted in butter. The combination of sweet mango, crunchy cornflakes coated in soft airy cream is pure bliss! The freshness from the mango and chunky cornflakes takes the dessert to a next level!
The recipe is adapted from my all-time fav Nadiya Hussain's cooking diaries! It is a total pleasure for me to watch her cookery channel and love how creative is her recipes and baking skills!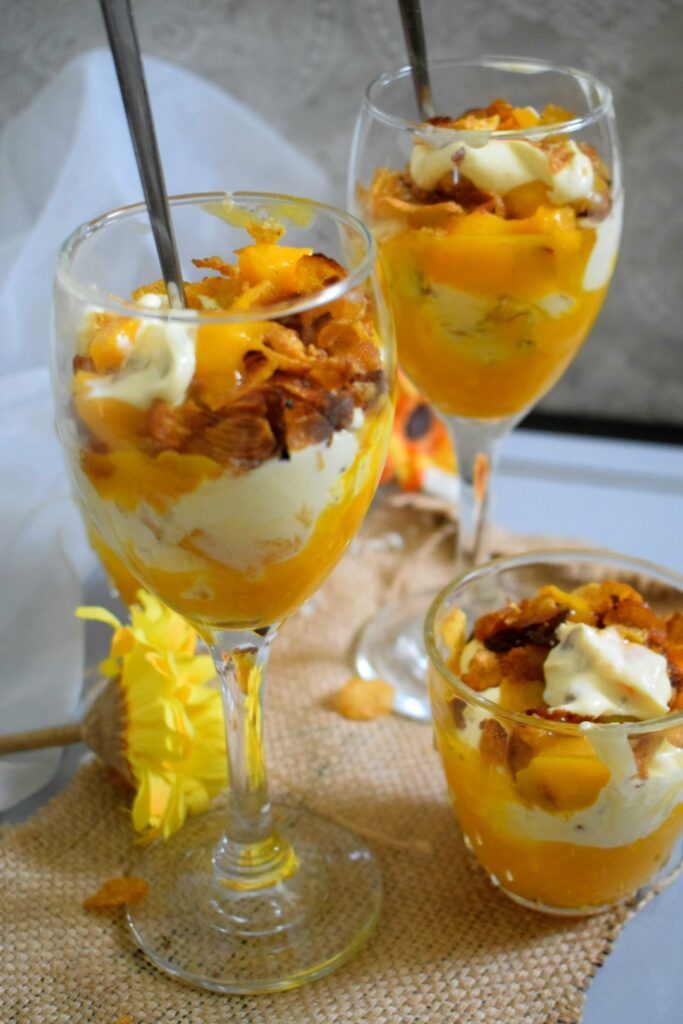 This one is a perfect refreshing dessert while breaking the fast, with fresh mangoes and cream! Hope you all will love it as much as we did! If you are a mango lover then do not miss this recipe!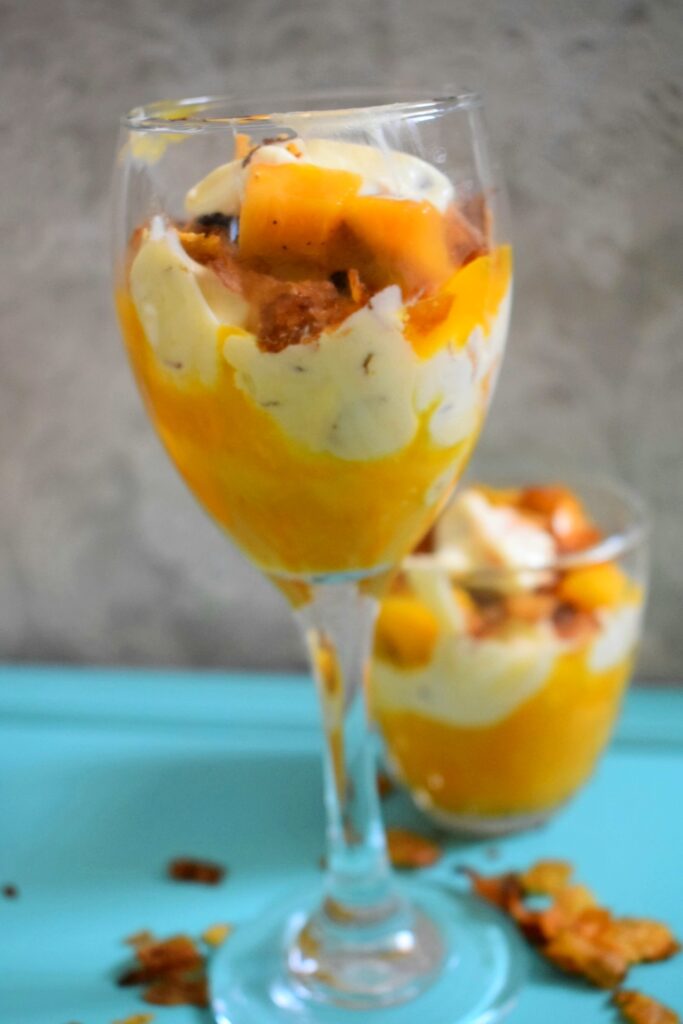 Ingredients
2 mangoes pureed
1 mango chopped
2 sachet whip cream powder
1/2 cup milk
200 ml fresh cream
some vanilla
Cornflakes shallow fried in butter
Method
Mix the chopped mango and puree and keep it aside.
Blend well the whipped cream, fresh cream nd vanilla
Roast cornflakes in butter
Mix 2 tbsp mango mix to the cream, some cornflakes just before serving
Layer in the glass….(refer video)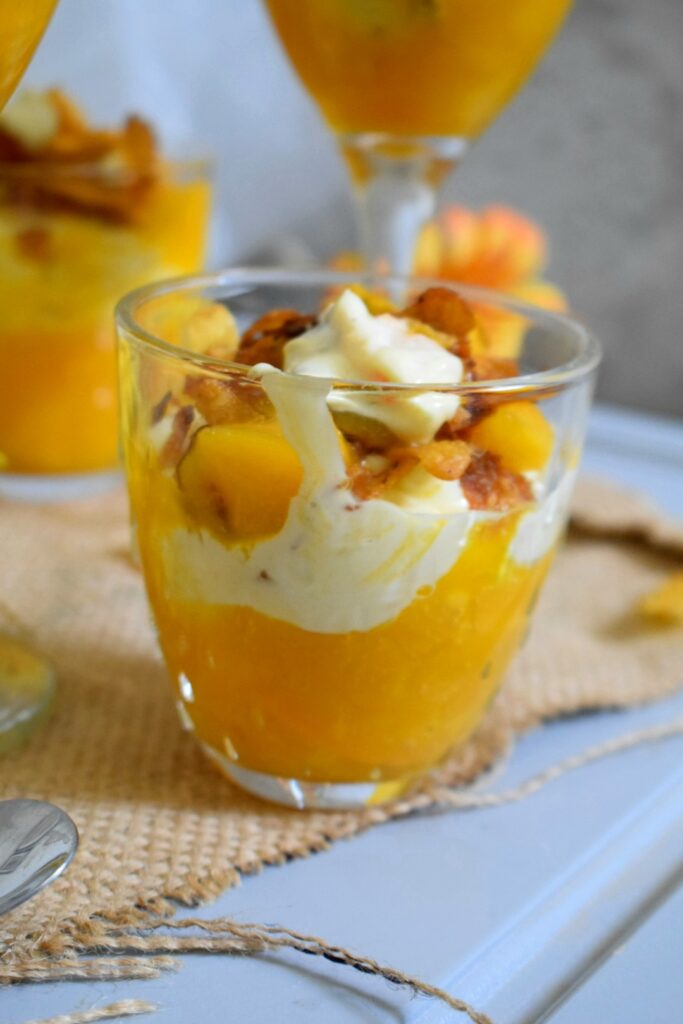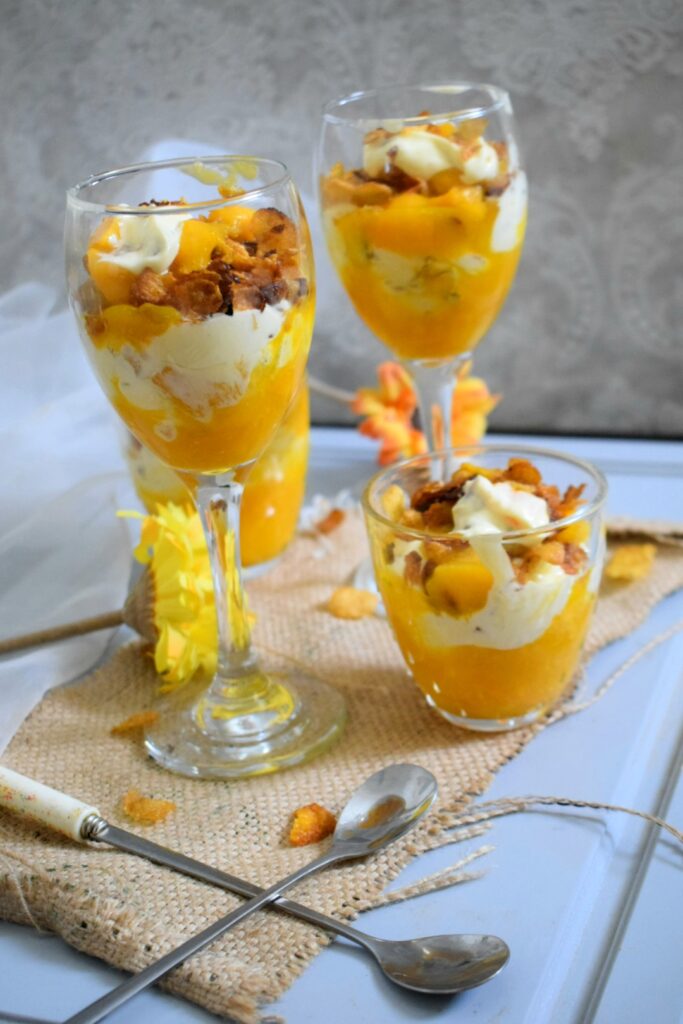 HAPPY COOKING!