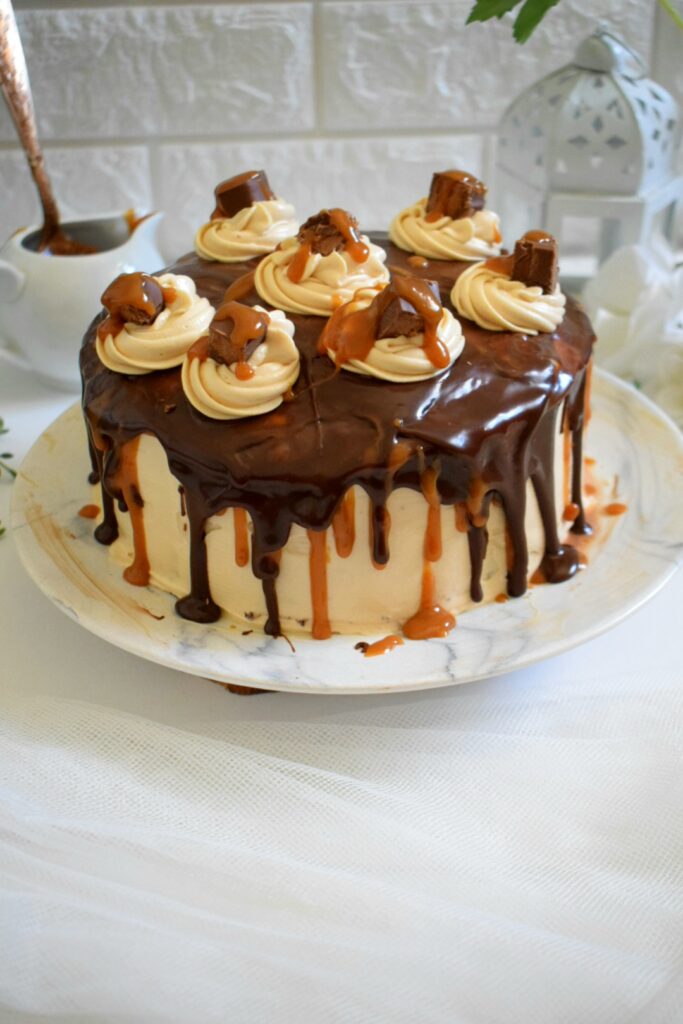 The combination of chocolate and caramel is always heavenly, right? Here is an amazingly chocolatey and gooey caramely moist cake that you will fall in love with! Soft, chocolatey and flavor of caramel in every bite with that caramel whipped cream!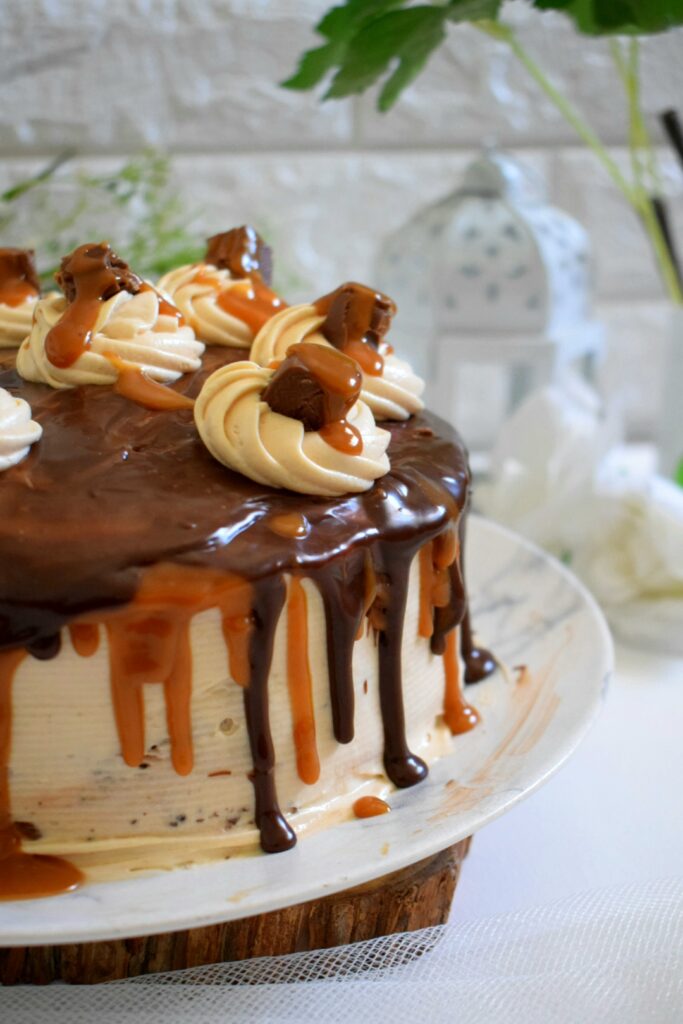 This one is an experiment on a mars flavored cake on demand of my son on his birthday! My Family and friends loved it, hope you all will enjoy it too! I already shared the basic chocolate sponge and caramel sauce recipe on the blog! Today I'm sharing the caramel whip cream recipe here!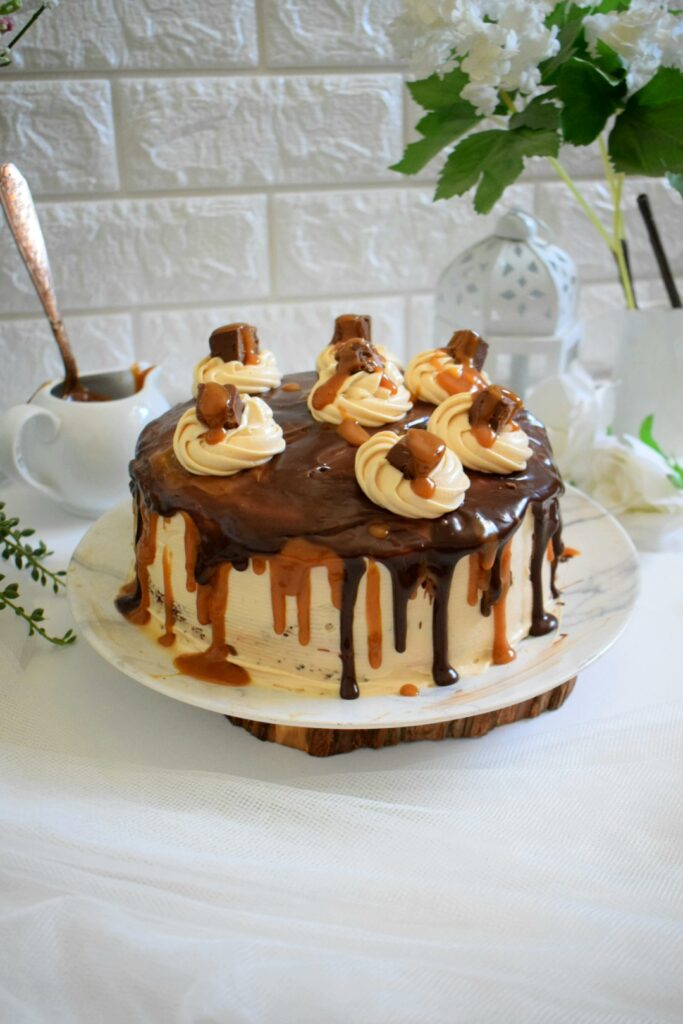 Check out my Cake folder for many more recipes!
Ingredients
For Chocolate Cake check the link https://fromykitchen.com/2017/06/22/moist-chocolate-cake/ Video link- https://www.youtube.com/watch?v=BV6UruWVFKg
For Caramel Sauce click the link https://fromykitchen.com/2016/12/23/the-perfect-caramel-sauce/
Chocolate ganche
1 cup chocolate chips
1/2 cup whip cream
Melt it in microwave and mix well to get a smooth chocolate ganache
For Caramel whip cream
Prepare the caramel sauce by checking the link above! Make it one day before to get a thick caramel sauce.
4 sachet whip cream powder
3/4th cup milk
200 ml fresh cream
4 heaped tbsp prepared caramel sauce (preserve some for later use)
small pieces of mars chocolate to layer in between the cakes(opt)
Method check the video.
Note: To make drip effect loosen the caramel sauce in microwave with a tbsp of milk. Moisten the cake with chocolate ganache and reserved caramel sauce.
Check out my Youtube video for the method!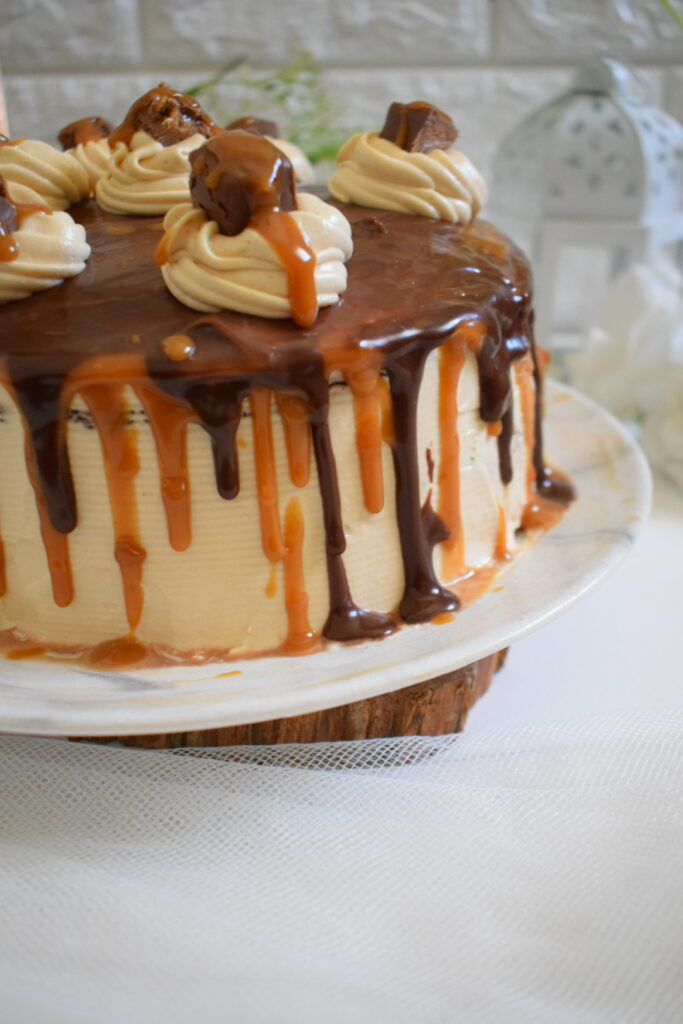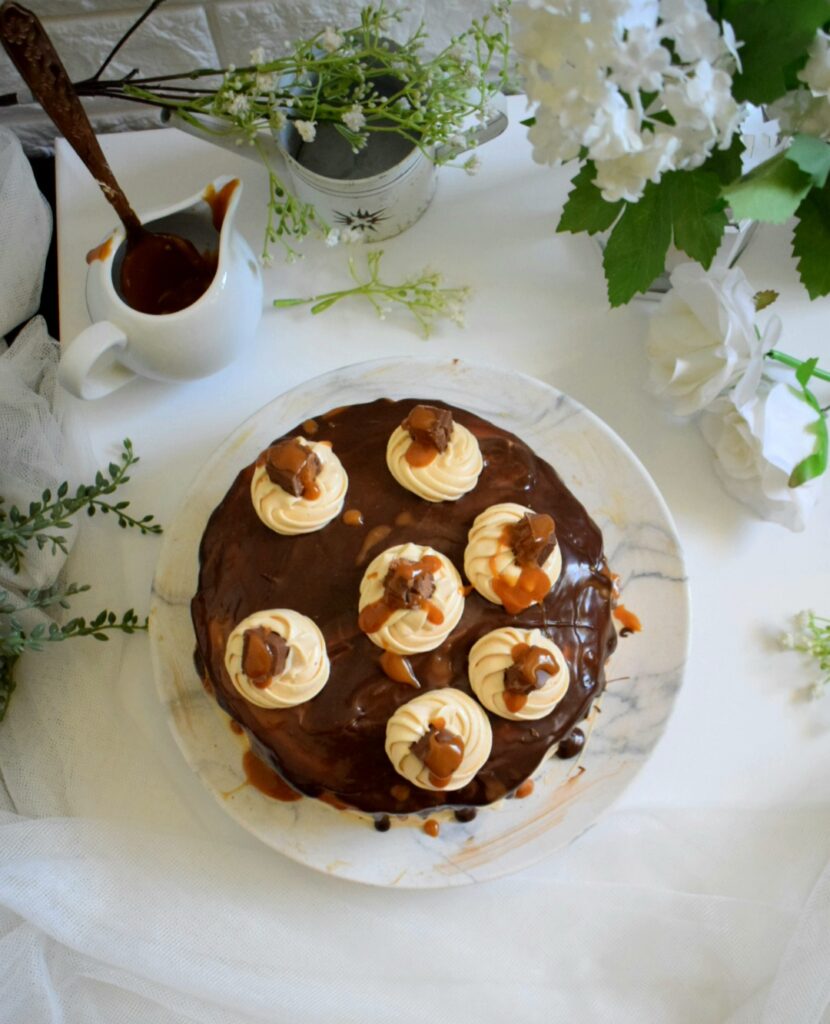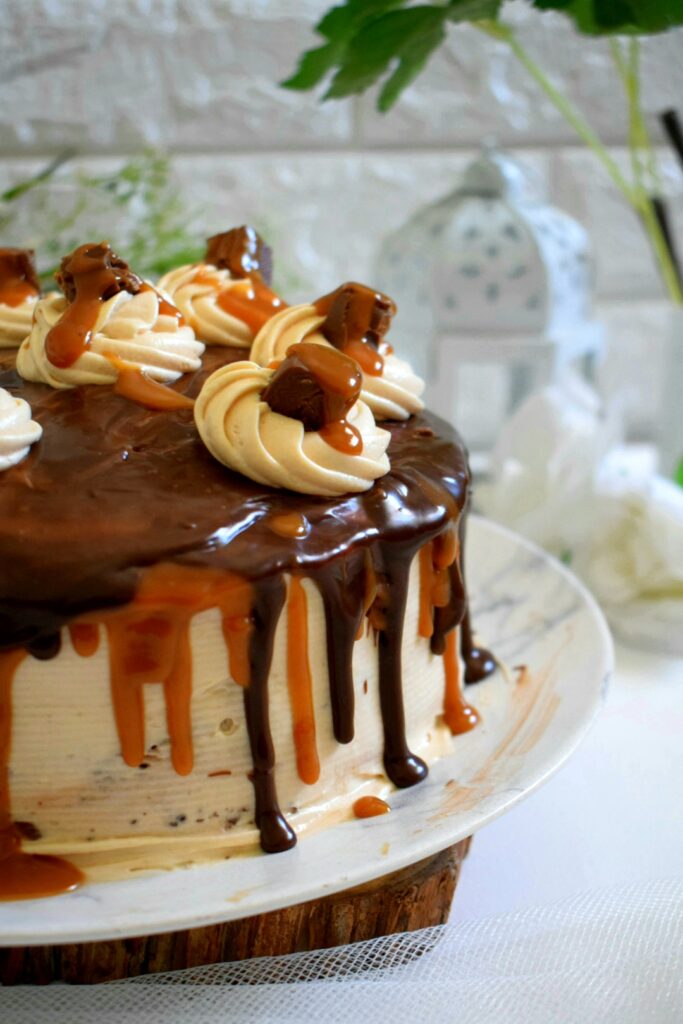 Enjoy!