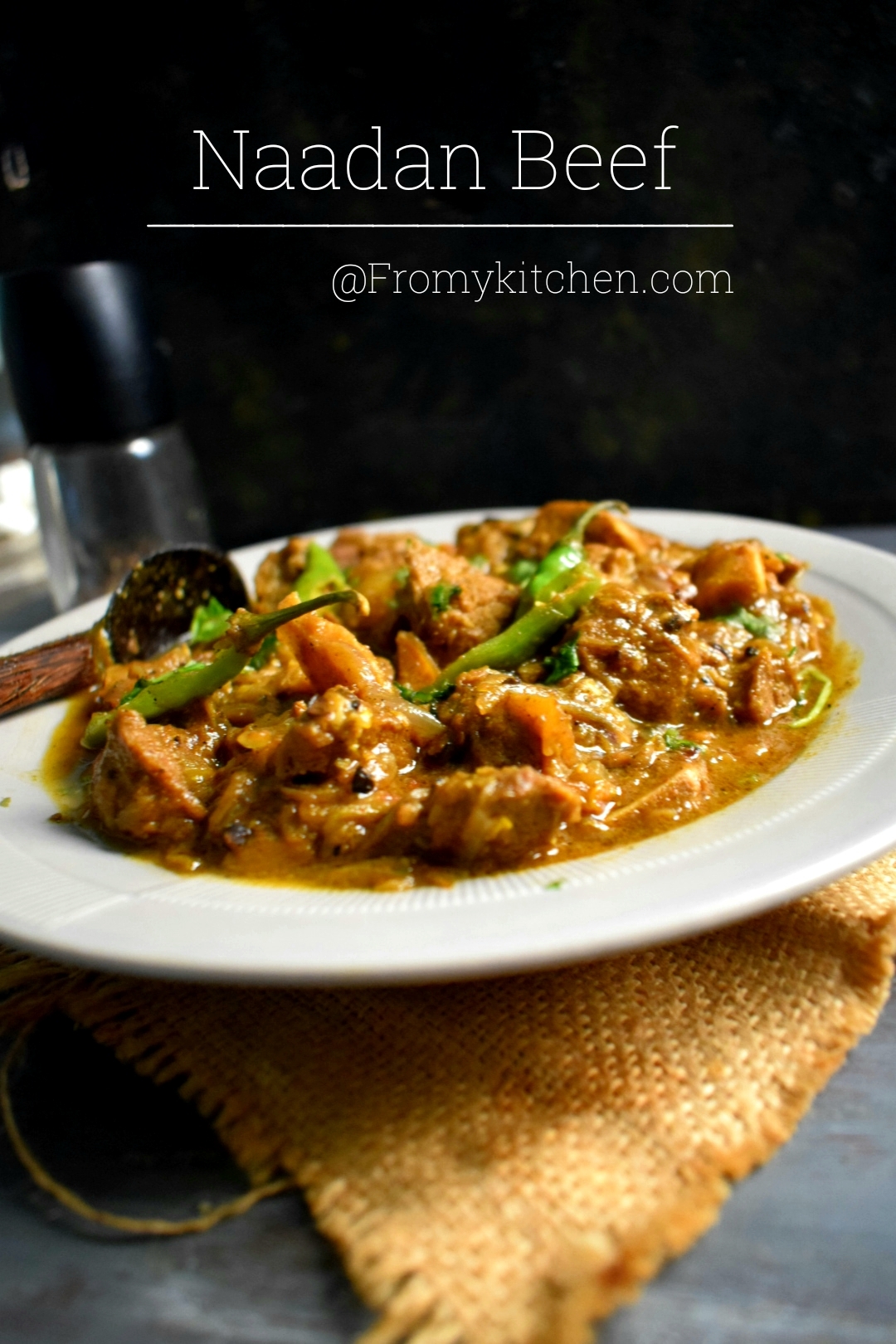 Kerala style beef varatt is on the menu today! Layered Kerala porotta with beef is not a dish but an emotion to all Keralites! There will not be a single person who does not love this food combi in our place! This beef is well coated with some selected spices that go well with porotta and puttu!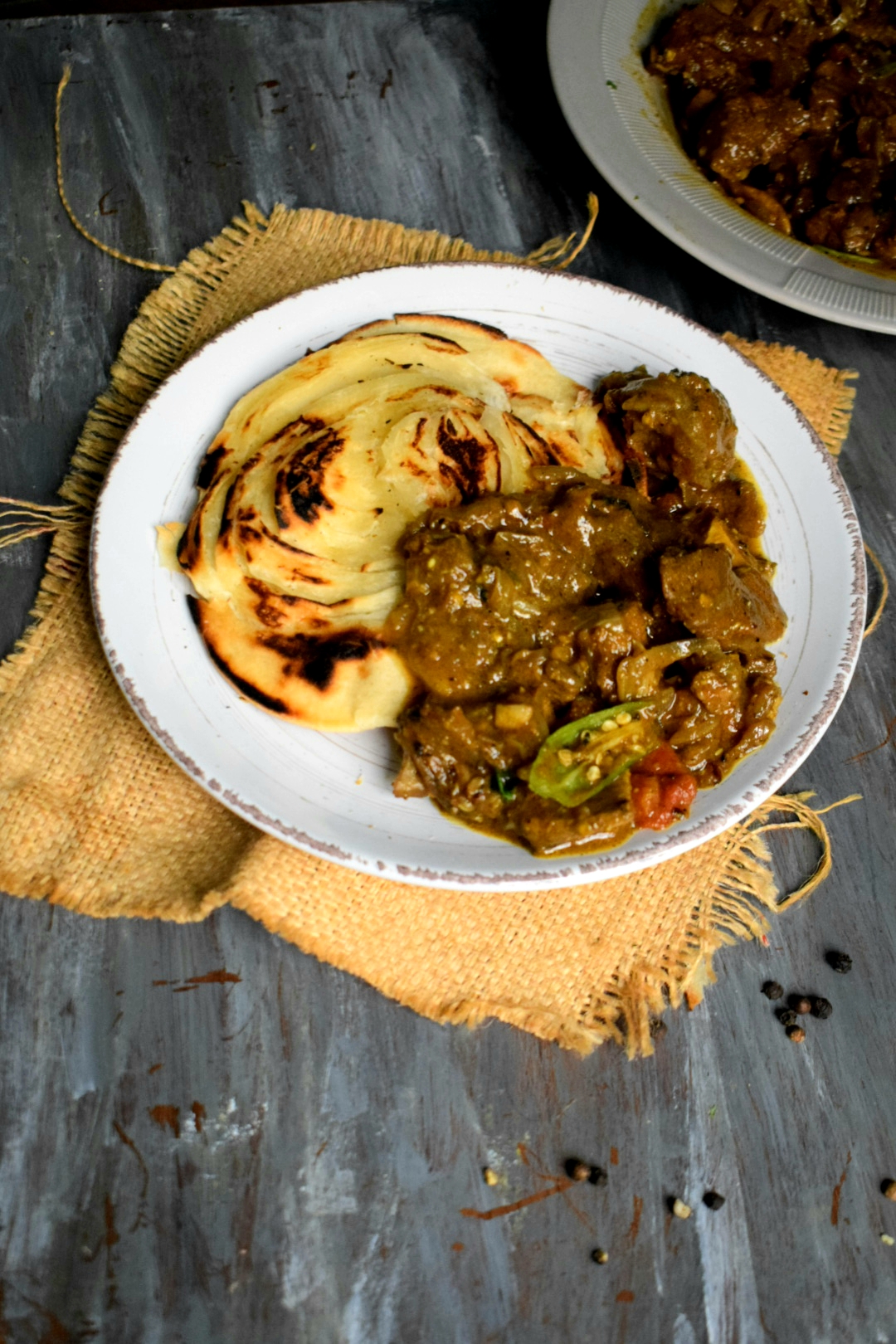 As hotels are all closed due to the current situation and the food is all made by us during the weekends too, everyone is creating restaurant menus at home, isn' it! I was craving a good porortta and beef since my friend shared a video in Whatsapp and by making this I satisfied my cravings! So what are you waiting for! Do try this!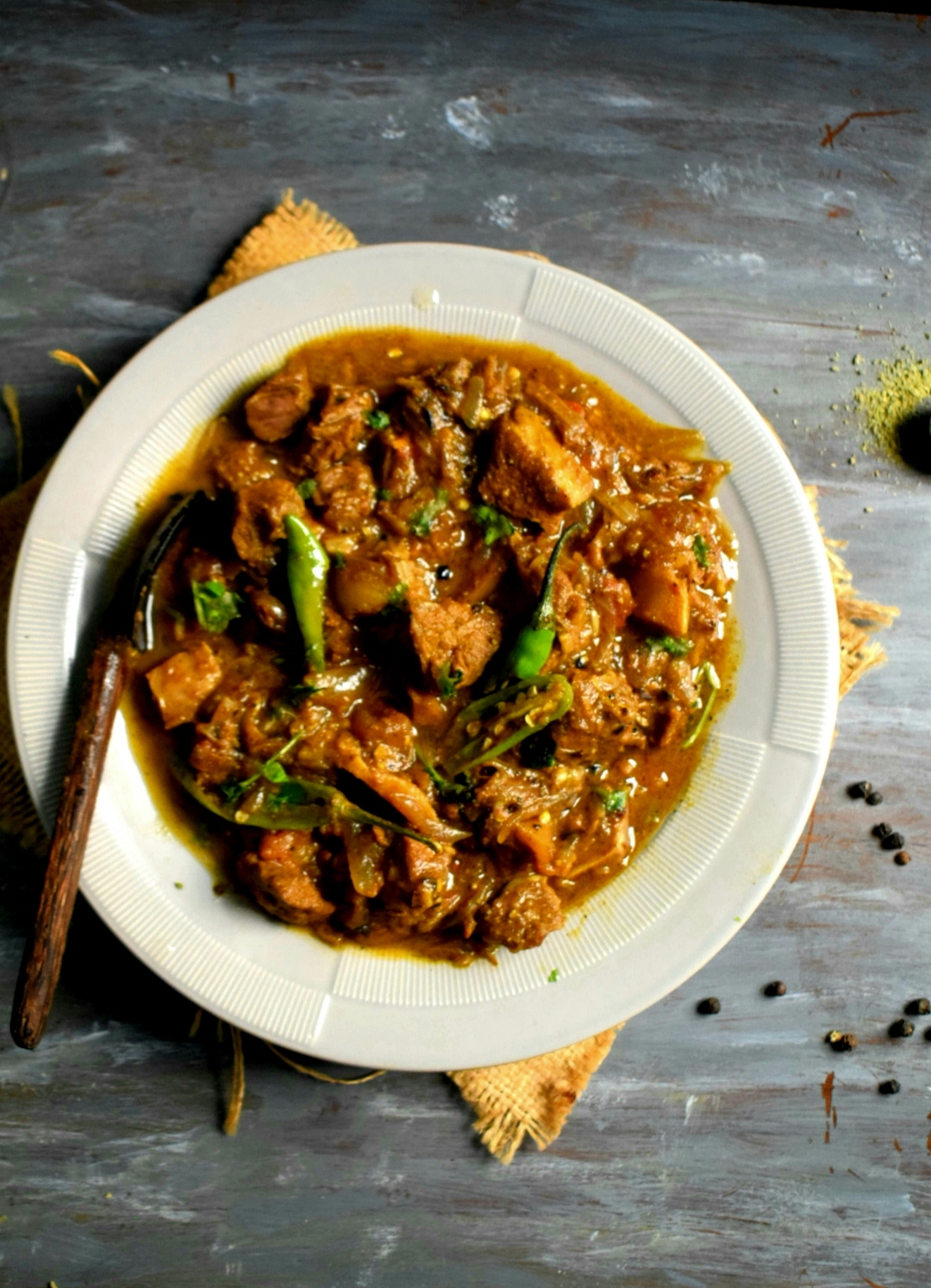 For Kerala Porotta I used Lakshmi Nair's recipe from youtube and it was a super hit here! This beef I made it semi thick gravy to go along with porotta! You can adjust the consistency according to your preference!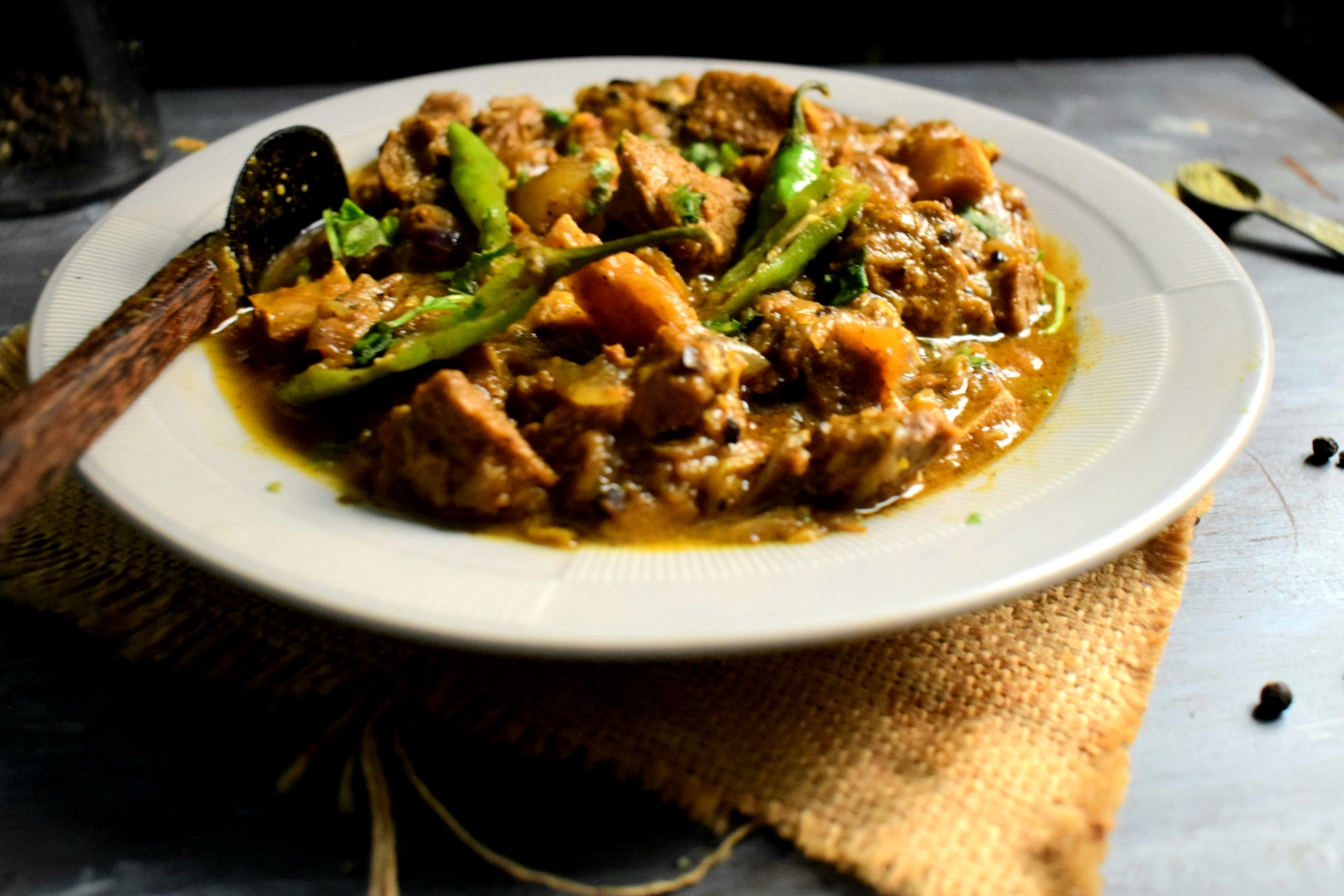 Enjoy with your fav roti!
Ingredients
Marinating Beef
1/2 kg beef
1 tbsp pepper powder
salt to taste
2 green chilies
1/2 tsp turmeric powder
1 tsp garam masala
1 tsp fennel powder
1 tbsp to1 1/2 heaped coriander powder
1 tsp chilly powder
1 tbsp vinegar
salt to taste
1 small onion
1 tsp each ginger garlic
1/2 cup water
Curry leaves
For Gravy
Coconut oil
1 inch piece ginger freshly pounded
4 to 5 cloves garlic freshly pounded
1 tbs pepper powder+ more if needed
2 green chilies(my green chilly was not that hot)
Curry leaves
1 onion sliced
small tomato
salt to taste
1/4 tsp turmeric powder
1 tsp coriander powder
1/2 tsp garam masala
1/2 tsp fennel
2 green chilly slits, some curry leaves and coconut oil finishing touch
Method
In a pressure cooker add the washed beef along with all the ingredients listed under marinating. Rub and mix all the ingredients with your hands pour some water and cook it for 15minutes after the whistle.
Meanwhile in a cast-iron skillet preferably, pour some coconut oil, add curry leaves, ginger-garlic freshly pounded, green chilly slits and cook until it releases its aroma.
Add some pepper powder and mix well. Then add sliced onion and salt cook it until it is soft and translucent.
Add the spices and cook until the rawness of the masalas is all gone.
Then add the cooked beef and stir fry it on high flame for few minutes
Wash the cooker and pour it in the beef, add tomato mix and cook until the tomatoes are mushy and the sauce and beef incorporated well.
As a finishing touch add the 2 green chilly slits(if your green chilly is too hot add carefully, as we are adding enough pepper powder too)curry leaves and some coconut oil. Let it
Let it boil for a minute and switch off the flame!
VIDEO!

Happy Cooking!