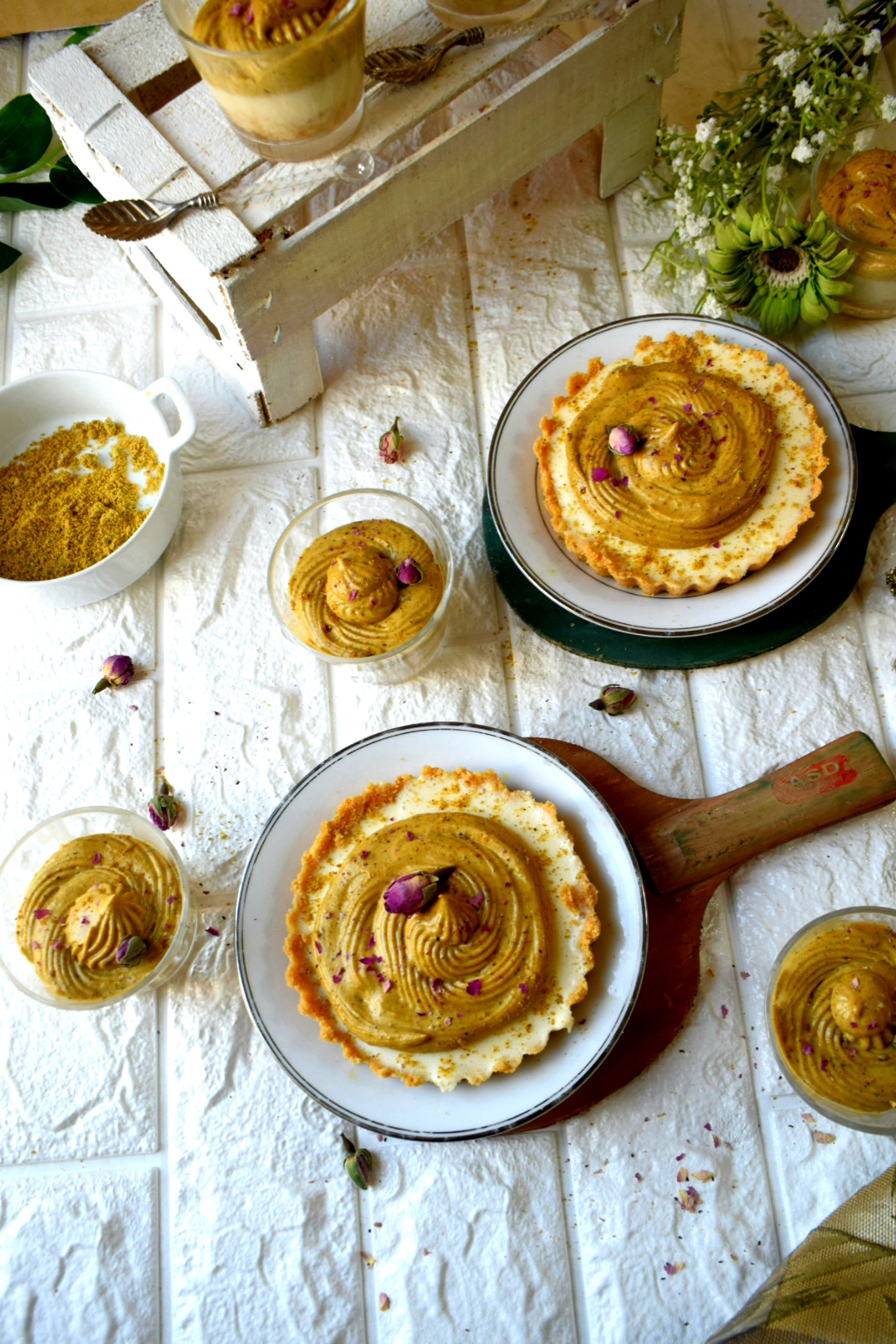 This one is a creamy dreamy pudding. It has a mouth melting coconut cream pudding topped with a vibrant green pistachio mousse with a biscuit base! After my hit 'Pistachio tres leches cake', I'm sure this one also will be a show stopper dessert! Who doesn't love to have such a creamilicious pistachio dessert? Treat your family with this amazing dessert on this Eid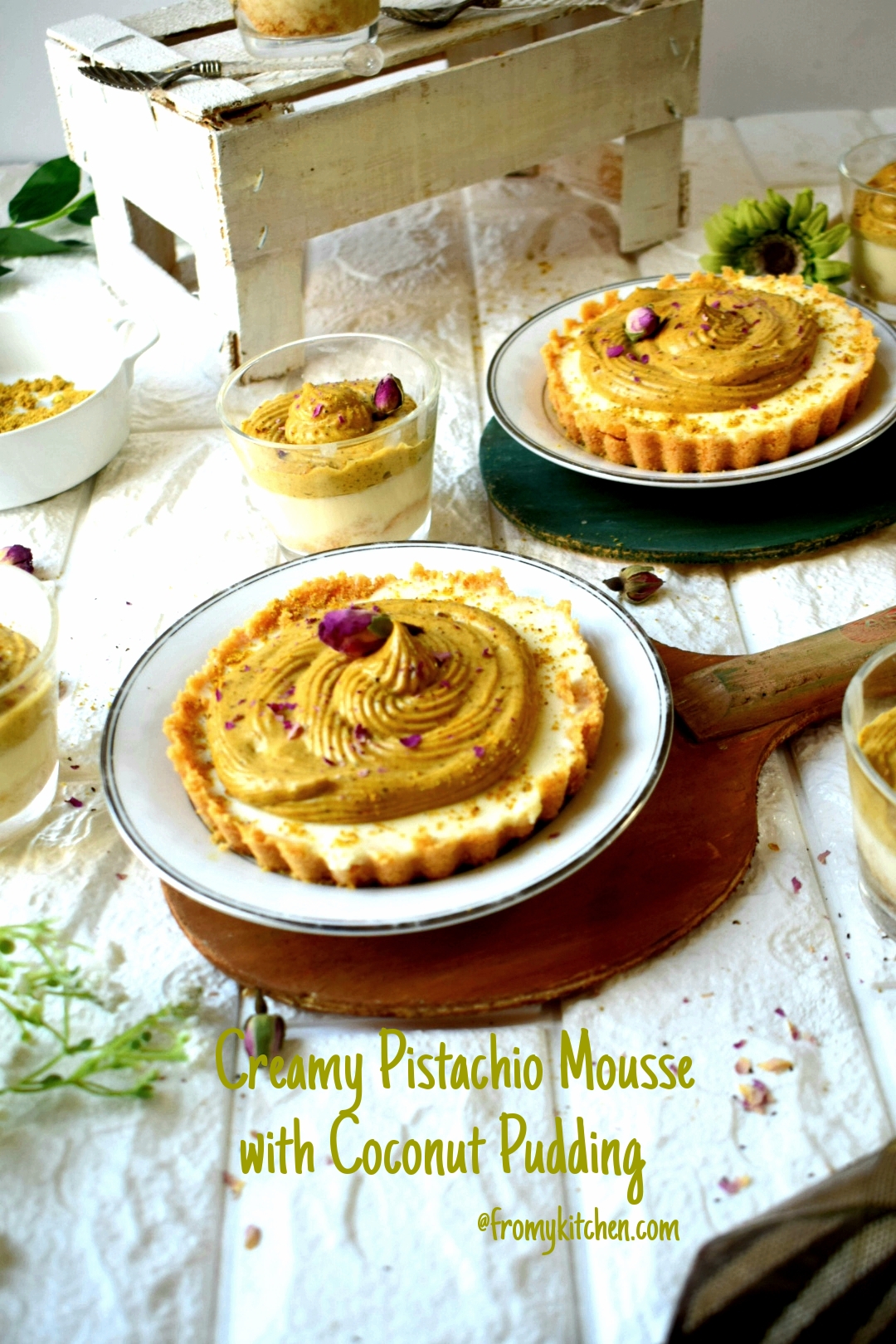 Really feeling so sad that the holy month is coming to an end! May the Almighty accept all our good deeds and Ibada! Hope you all loved my Ramadan series and thank you so much each and everyone who send me feedbacks and tried pictures! That really means a lot which keeps me moving! Include us in your dua!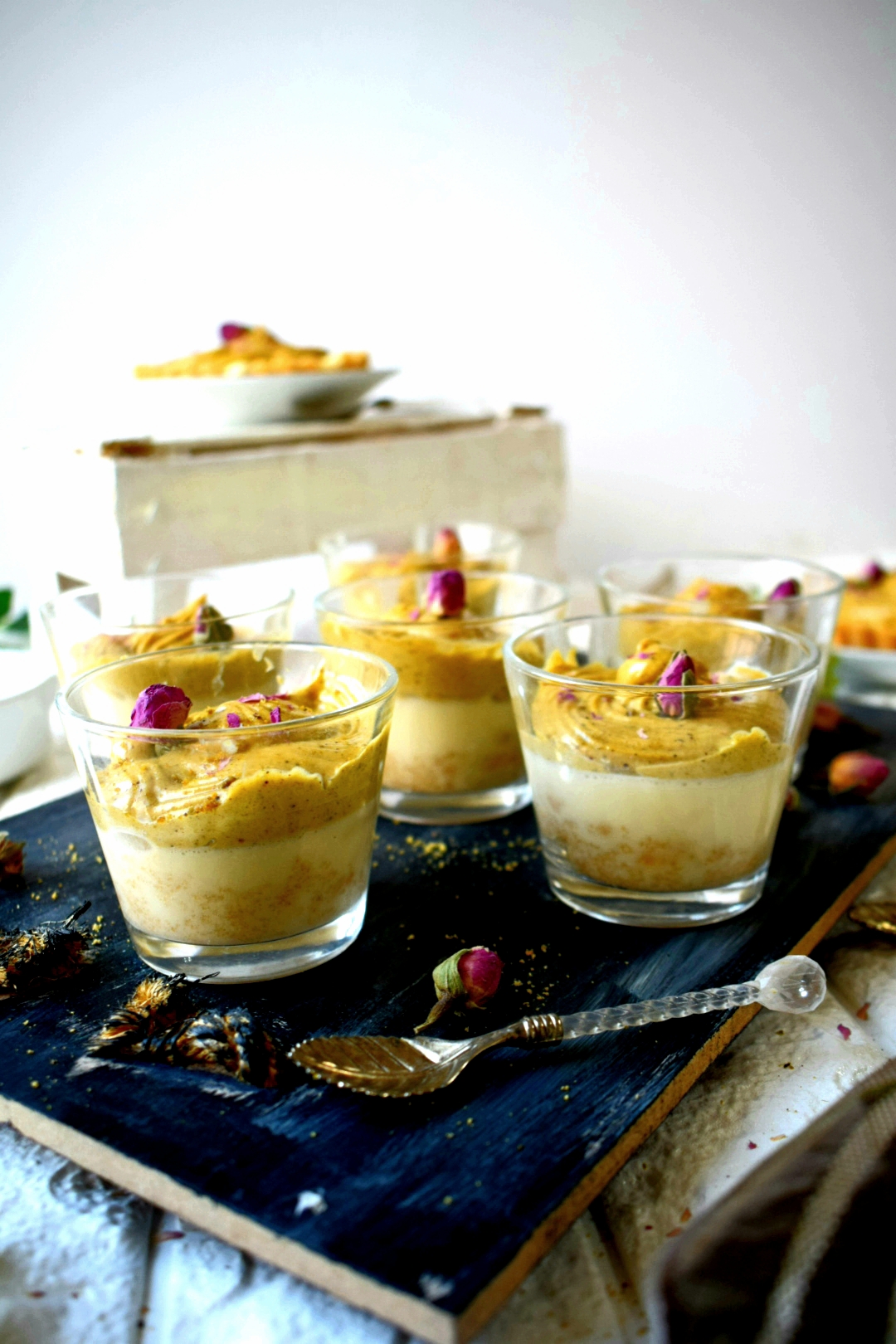 Now it's Eid preps everywhere and many asked me to update new dessert recipe and wala here it is! If time permits In sha Allah I will share one more recipe so stay tuned! This creamy pistachio mousse i made for an Iftar party and everyone loved it! So here is it don't miss it!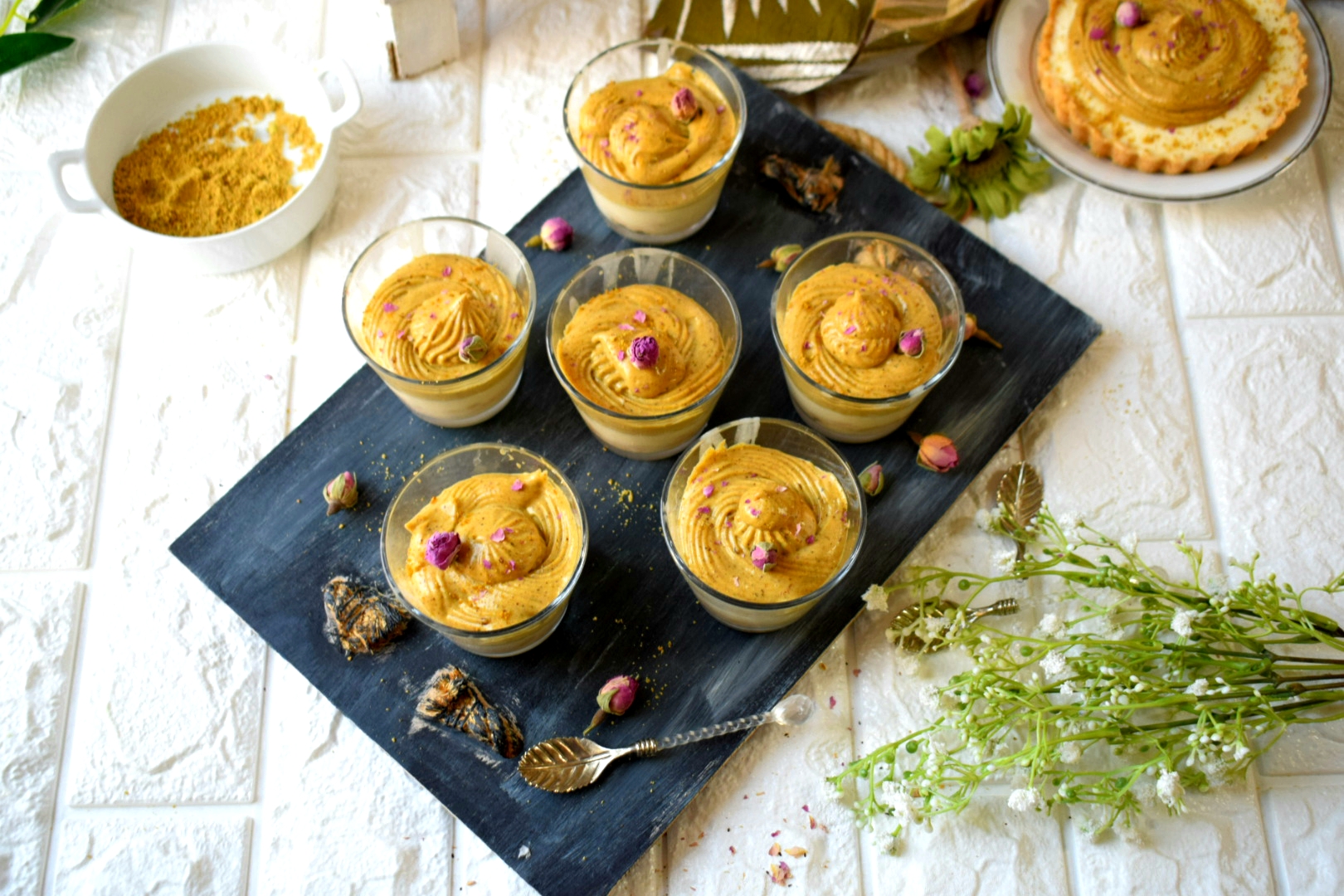 You can set this in a large pudding tray or to make it look more pretty serve it in a tart mold or mini cups! It's up to you, but don't miss this recipe as it has a different and unique flavor from the pistachios! Yes, it's rich and lip-smacking!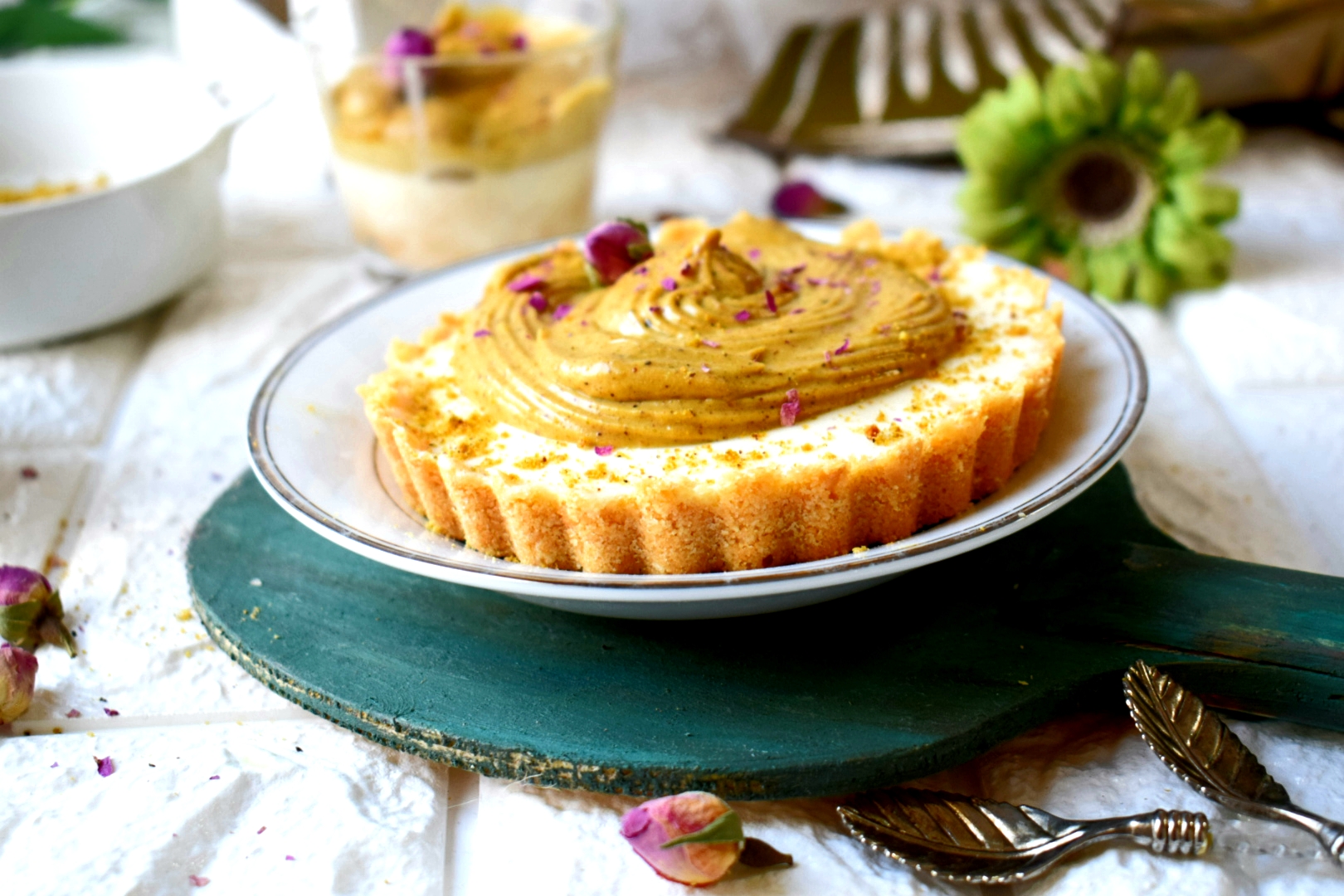 Let's check out the recipe!
Ingredients
For Base
Marie Biscuit almost one packet
Butter 50 gm melted (you should add the butter until it resembles wet sand)
For Creamy Coconut Pudding
200 gm fresh cream
4 to 5 tbsp condensed milk
1 & 1/2 cup thick coconut milk
1 sachet cream caramel powder
10gm gelatine sprinkled on 4 tbsp water
1 sachet whip cream
For Pistachio Mousse
1 cup pistachio toasted
2 tbs sugar
1 & 1/2 to 2 cups whip cream
1/4 to 1/2 cup powdered or icing sugar( you can use it according to your sweet tooth) see notes
1 tsp vanilla
Some chopped pistachios
Notes: I felt the coconut pudding a bit sweeter so adjusted the sweetness in the mousse
Method
First, bloom gelatine by sprinkling it on water and set aside.
Toast the pistachio for 10 minutes @180 degrees preheated oven or you can do it in a pan. Keep an eye on it do not burn it.
First layer
Powder the biscuit and mix it with melted butter and set as the base. I used tart molds and short glasses to set my pudding, but you can use a large pudding tray here.
Second Layer
Blend together all the ingredients listed under coconut pudding. (A mixer jar is enough as we are adding gelatine it will set, so no need of an electric whisk)
Lastly, melt the gelatine mix well and add it in the blender and blend.
Pour it over the chilled base and refrigerate it until its complete set.
Third layer
Add toasted pistachio and 2tbsp sugar in a blender or food processor and make a fine paste out of it.
Whip the cream with icing sugar and make stiff peaks.
Then put the pistachio paste in the whipped cream in 2 or 3 additions and beat well.
You will get a lush creamy pistachio mousse. Chill it for 15  to 30 minutes transfer it to a piping bag and pipe it on top of chilled coconut pudding!
Garnish with pistachio flakes and Chill it.
Video!
Hope you all will love this one!
Happy Cooking!