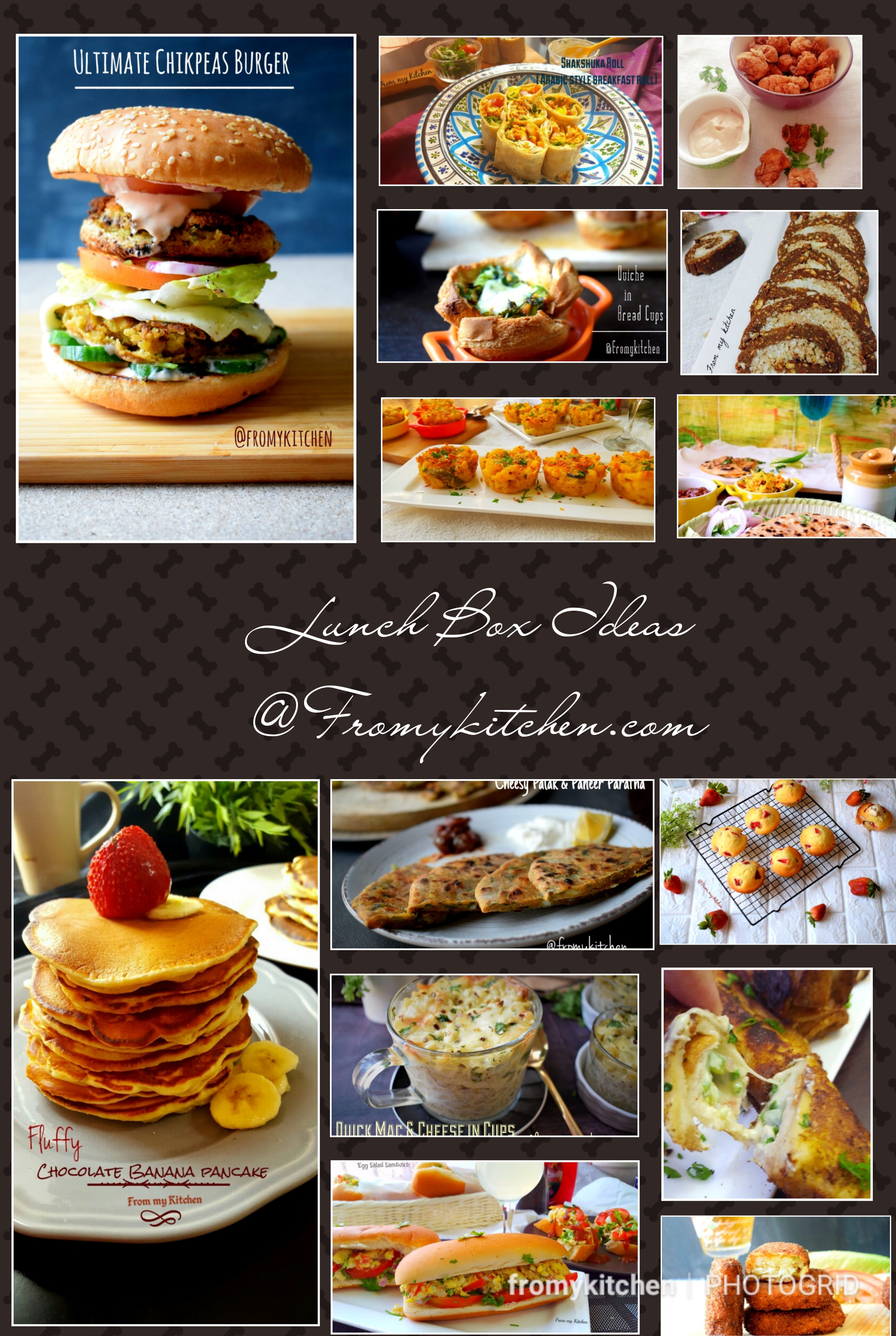 As per the request of my readers here is a post that will make your life easy! Yes, some quick fix recipes in one post for your little one's lunch box! All these recipes are easy and kids friendly that you can prepare easily for your kids. For Burgers make the patties and freeze it. Use it when in need. Same with Nuggets, popcorns and all. If you have leftover rotis and chicken you can make delicious rolls that kids will have happily! I'm also adding some healthy stuffed parathas. Knead the dough previous day so you can save some time if you are in a hurry. I always store some boiled chicken in my fridge to make some quick rolls. (do that when you have free time)
I will be sharing more kids friendly lunchbox ideas soon. In fact, my next post coming soon so stay tuned!
Hope this post will help mommies to some extent! If you have some other request please do let me know! To include veggies in your kids' diet make veggies interesting in the form of burgers and popcorns in which they love to have.
Winding up for now! I will add more to this link!
Hope this will help you!