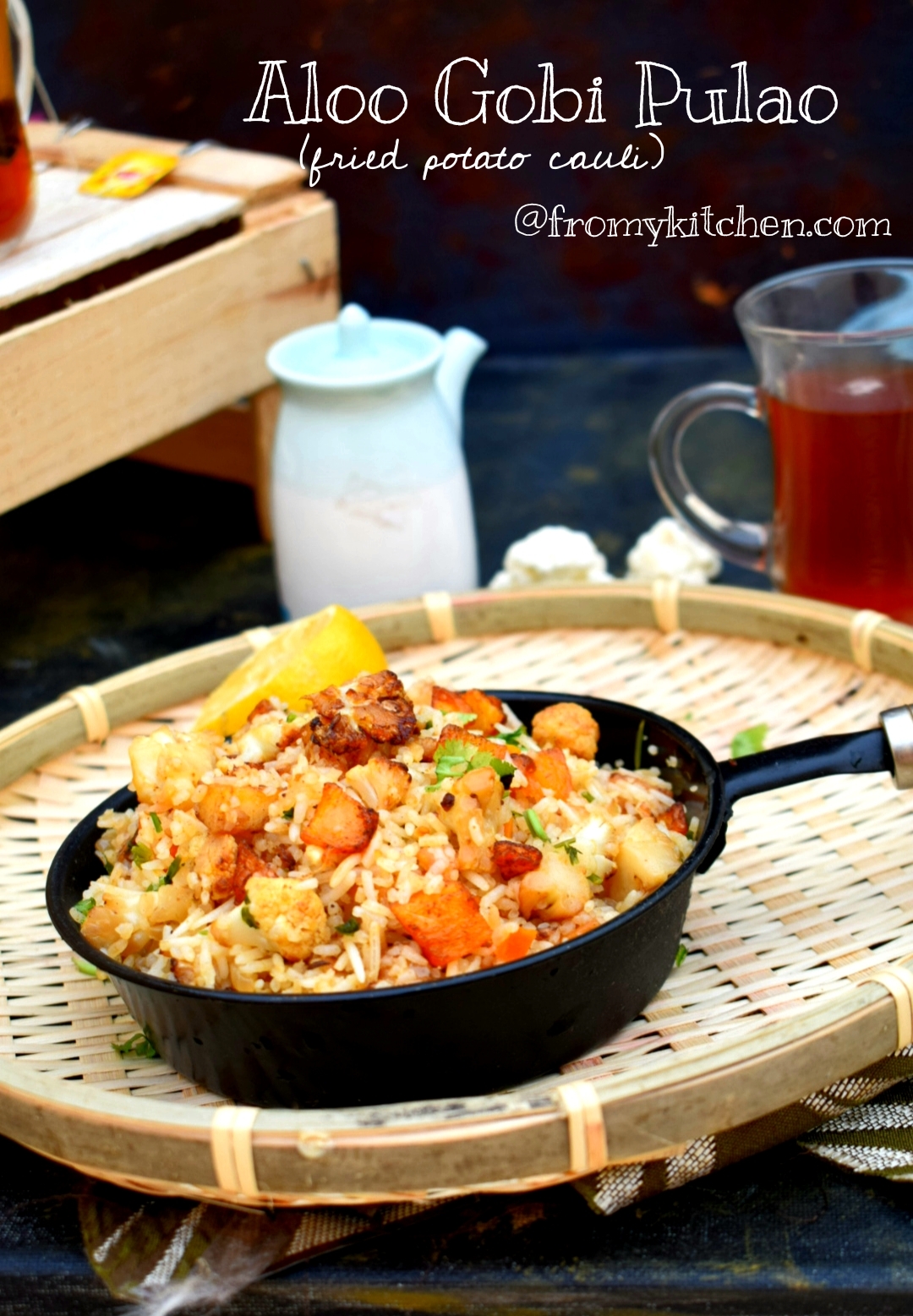 Is there anyone who doesn't love potatoes!! It is one of my fav veggies! No matter how it's cooked I love it!! This rice is so flavorful with spicy fried potatoes and cauliflower with very few spices! Great way to include veggies in kids' tummy is by such hiding game!!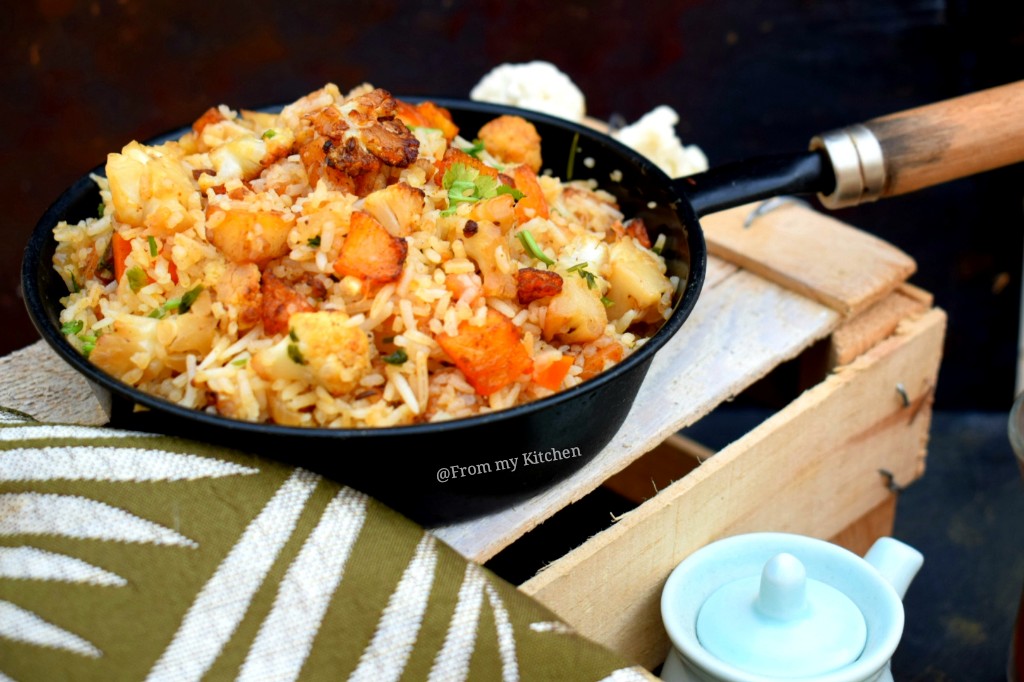 A quick fix meal if you have some leftover ghee rice! Normally in pulao veggies and rice are cooked together, but in this pulao, the cooked rice is adding to the masala to get that exact fried flavors from the veggies and it tasted really awesome! My family loved it!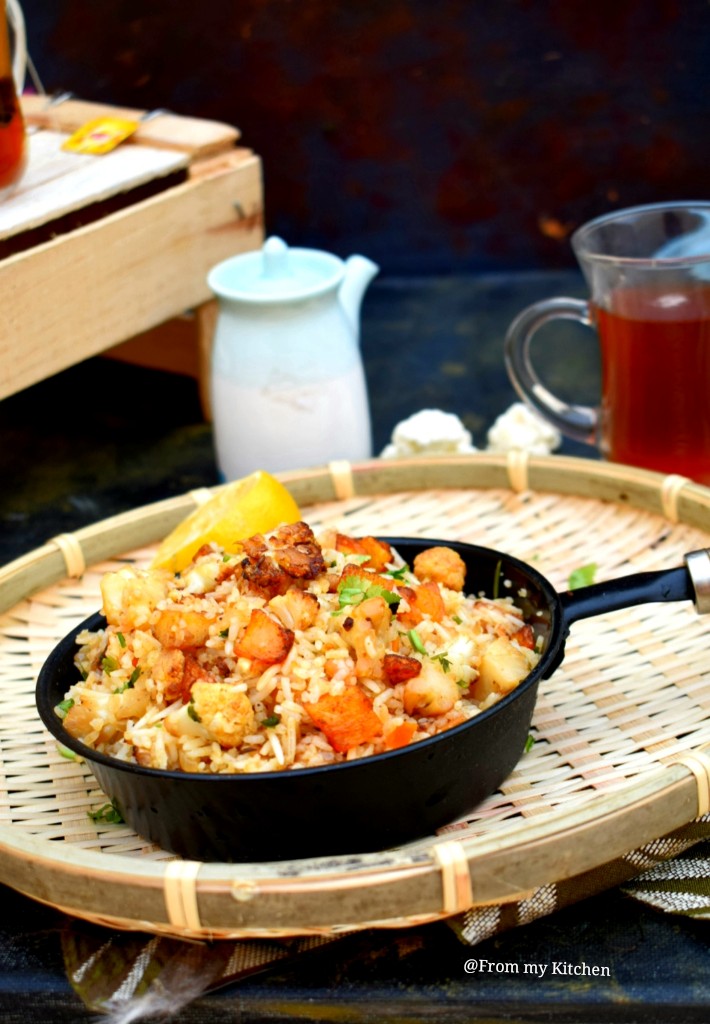 I made it a little spicy by adding more green chiles as I was too lazy to make any side dish! You can serve it with boiled egg along with raita and achar and your wholesome lunch is ready! It has a unique flavor with the bits of fried potatoes and cauliflower! It is a must try recipe if you love that combination!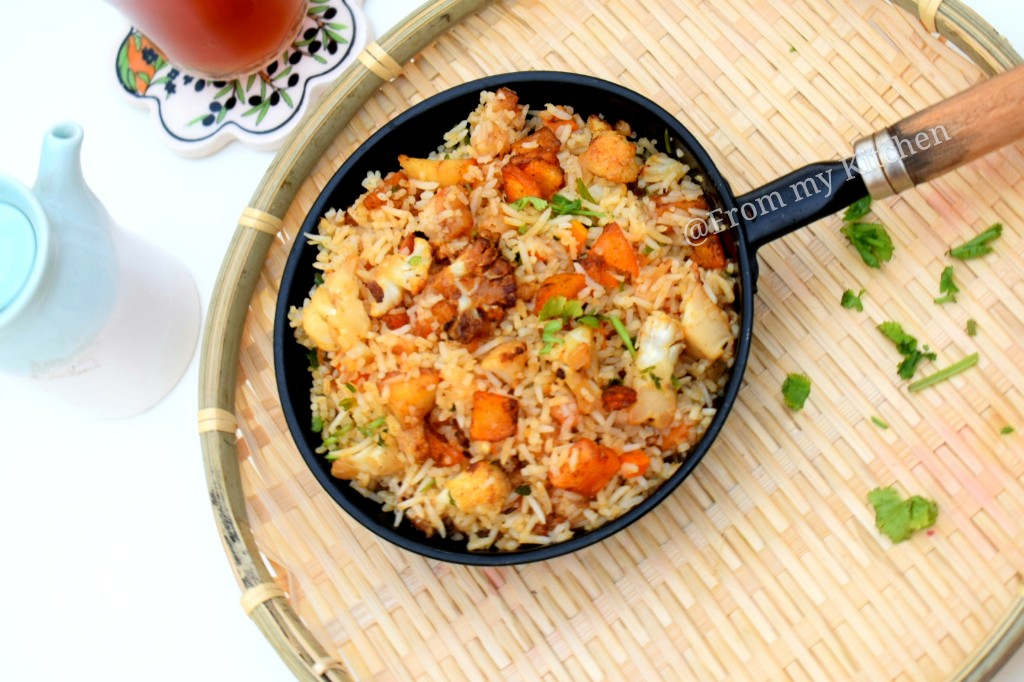 Ingredients
4 cups ghee rice( add cinnamon and cloves while cooking it)
2 onions finely chopped
1 small tomato
5 green chilies or more according to your taste
1 tbsp garlic chopped
1 tsp ginger chopped
1 small carrot chopped(optl)
Salt to taste
1 large potato
6 to 5 big cauliflower florets chopped
Chilly powder and salt for veggies
1/2 tsp cumin seeds
1 tsp garam masala
Lots of cilantro
Lemon juice
Oil to shallow fry
MEthod
Chop potatoes into small cubes. In a pan pour 2 tsp oil when it's lightly hot add 1&1/2 tsp chilly powder mix it and immediately add potatoes mix well and add salt. Saute it for few seconds on high flame and then cover it and cook on medium low flame until the potatoes are soft and crisp.
While it's prepping In another pan add 1 tsp oil add chopped ginger garlic and green chilies. When it releases its aroma add the onions and cook until translucent. Then add tomato and cook.
When its done add carrot(opt) Cover and cook it.
By that time our potato will be done(keep an eye on it) Transfer it to a bowl.
In the same pan add a little more oil or butter splutter cumin seeds add chilly powder swirl the pan and add cauliflower fry it by stirring occasionally. Close it for some time when its soft enough start to shallow fry it.
Now in onion masala add garam masala and some pepper powder then dump in this fried potato and cauliflower, mix well. Add fresh cilantro and lemon juice.
Add the cooked rice in the masala and gently mix it with the rice. Make sure it's mixed evenly. Cover and keep it aside for 30 to 1 hour before serving.
Tips: If you want any side to this pulao I suggest you to fry more potatoes and gobi👌👌
Video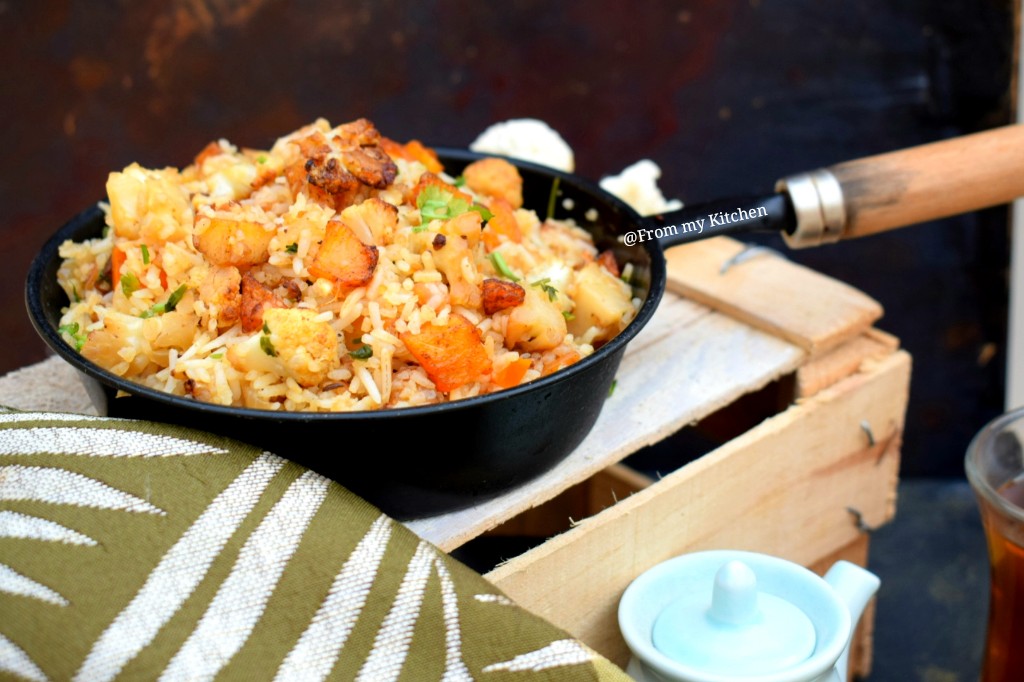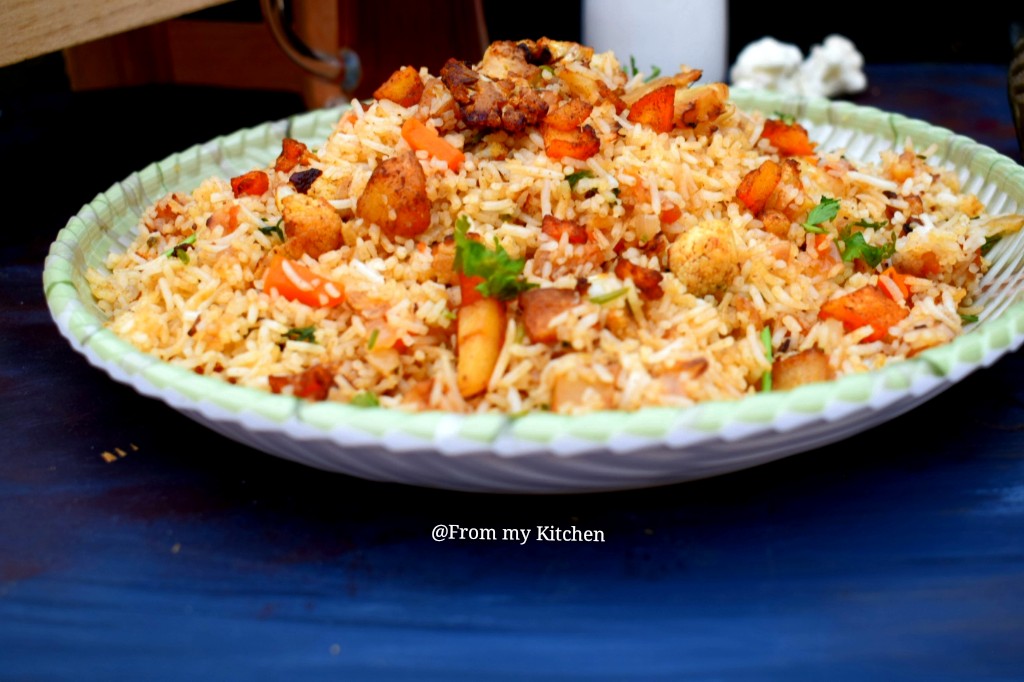 Happy Cooking!