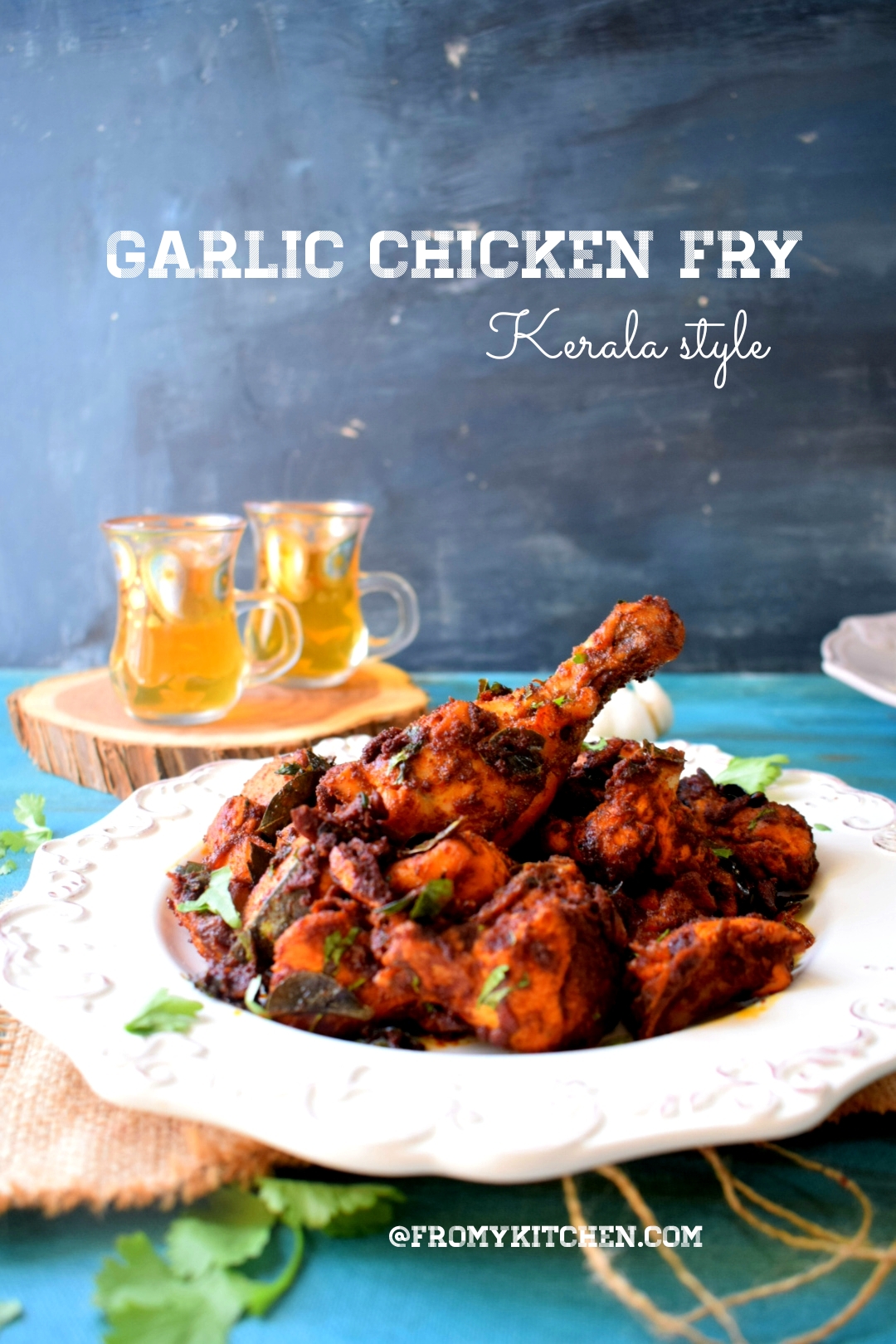 This Garlic Chicken is such a delicious and easy treat that you will love making it again and again! I bet you on that!😊😉 Such a blasting flavor with a handful of ingredients is really commendable, isn't it? This garlic chicken is totally Kerala style recipe like spicy red and delicious with beautiful garlic flavor!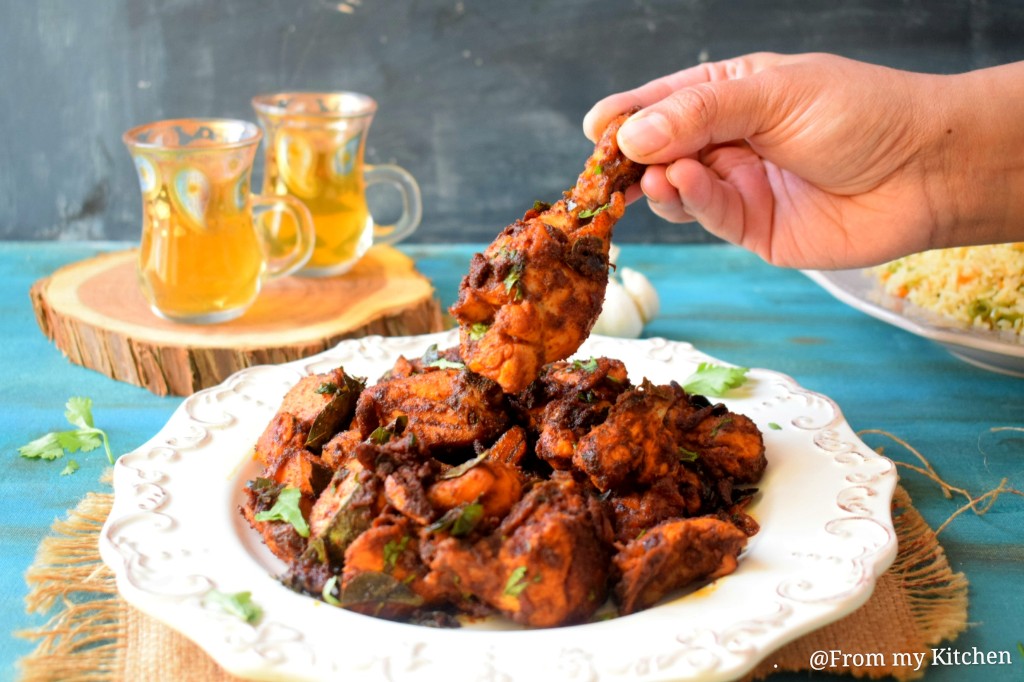 This is my hubby's favorite, his sister's Garlic Chicken! Yes, this is my sis in law's (Rehana's )recipe and I love you for this! She has many such easy peasy recipes which i love to make as all of them are very simple to make and finger licking good.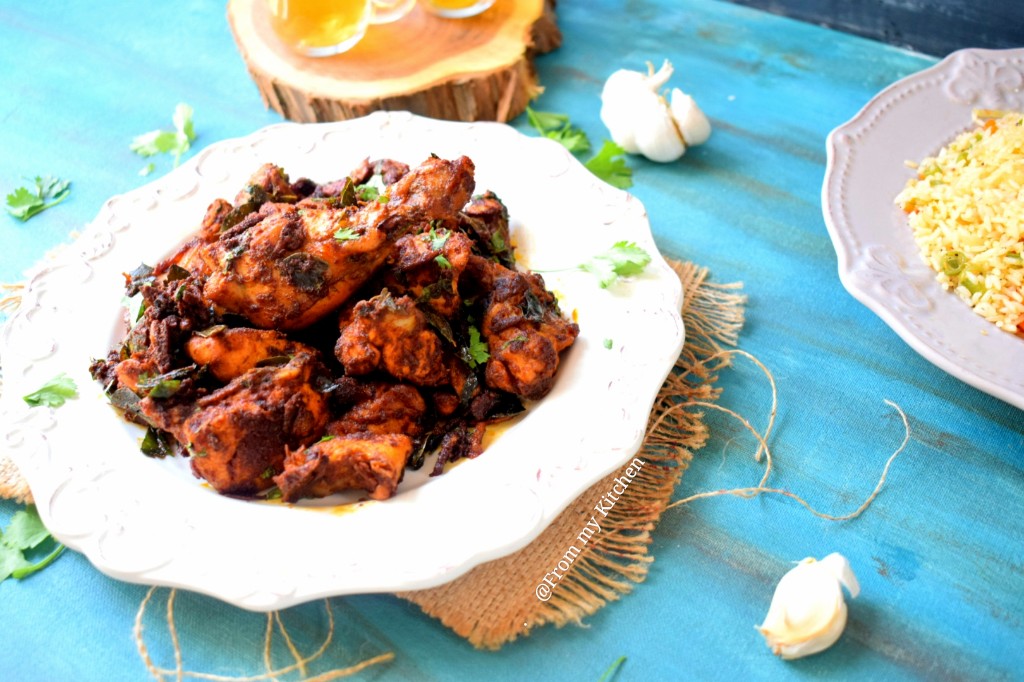 This is a good pair with fried rice and batura. All we have to do is marinate the chicken and fry it in coconut oil along with garlic and curry leaves. You will know the procedure below! If you don't want to make it too dry don't let it cook so long. As I paired it with fried rice this dry fry was perfect for me. That bits of garlic along with chicken is too good!
Can't wait to see the tried picks and feedbacks from you all!
Ingredients
700 gm chicken
1 tbsp chilly powder
1 tbsp Kashmiri chilly powder
1/2 tsp turmeric powder
salt to taste
2 tsp vinegar
12 cloves garlic freshly pounded and slicesCurry leaves
2 to 3 tbsp Coconut oil ( use coconut oil itself for the best result)
Method
Marinate chicken with chilly powders, salt, turmeric powder, vinegar and keep it aside for 1/2 an hour
Freshly pound garlic and slice it.
In a large pan pour coconut oil when its hot enough add lots of curry leaves and sliced garlic, Saute until it releases its heavenly aroma.
Then add the marinated chicken in it mix and cover it and let them cook on low flame. By doing this chicken will release the moisture, let the chicken cook in that for 10 minutes on low flame.
Then open the lid and keep the flame on high and simmer the water.
Here the idea is to simmer the water and fry the chicken in that same oil. When water evaporates toss the chicken in the coconut oil until you get the desired consistency( if you have any confusion check my video)
Video Tutorial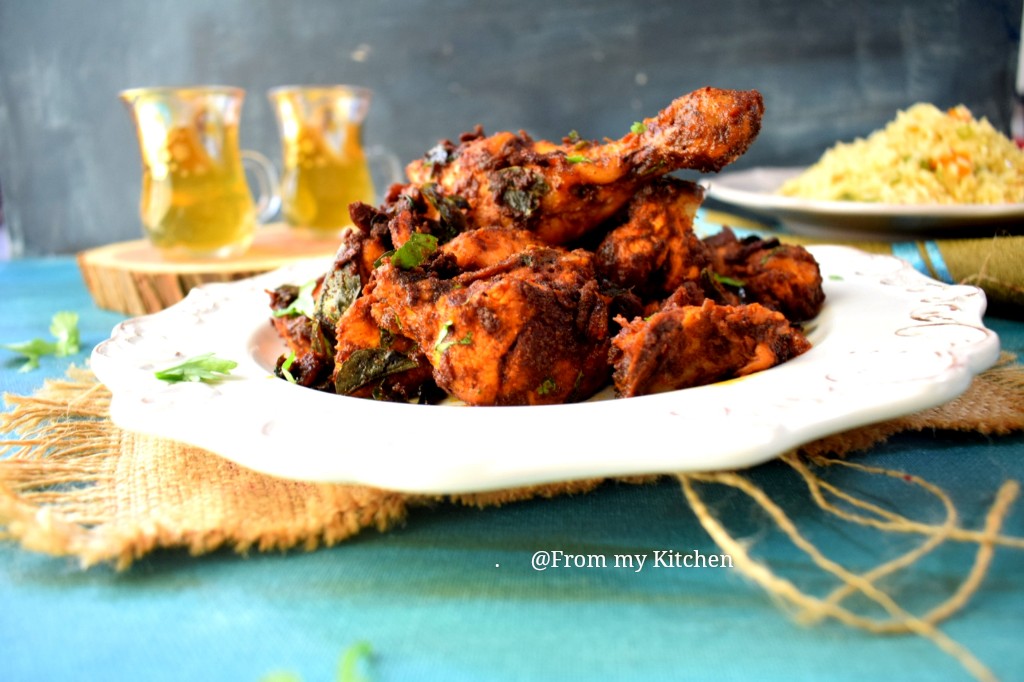 Enjoy it with your dear ones!
Happy Cooking!