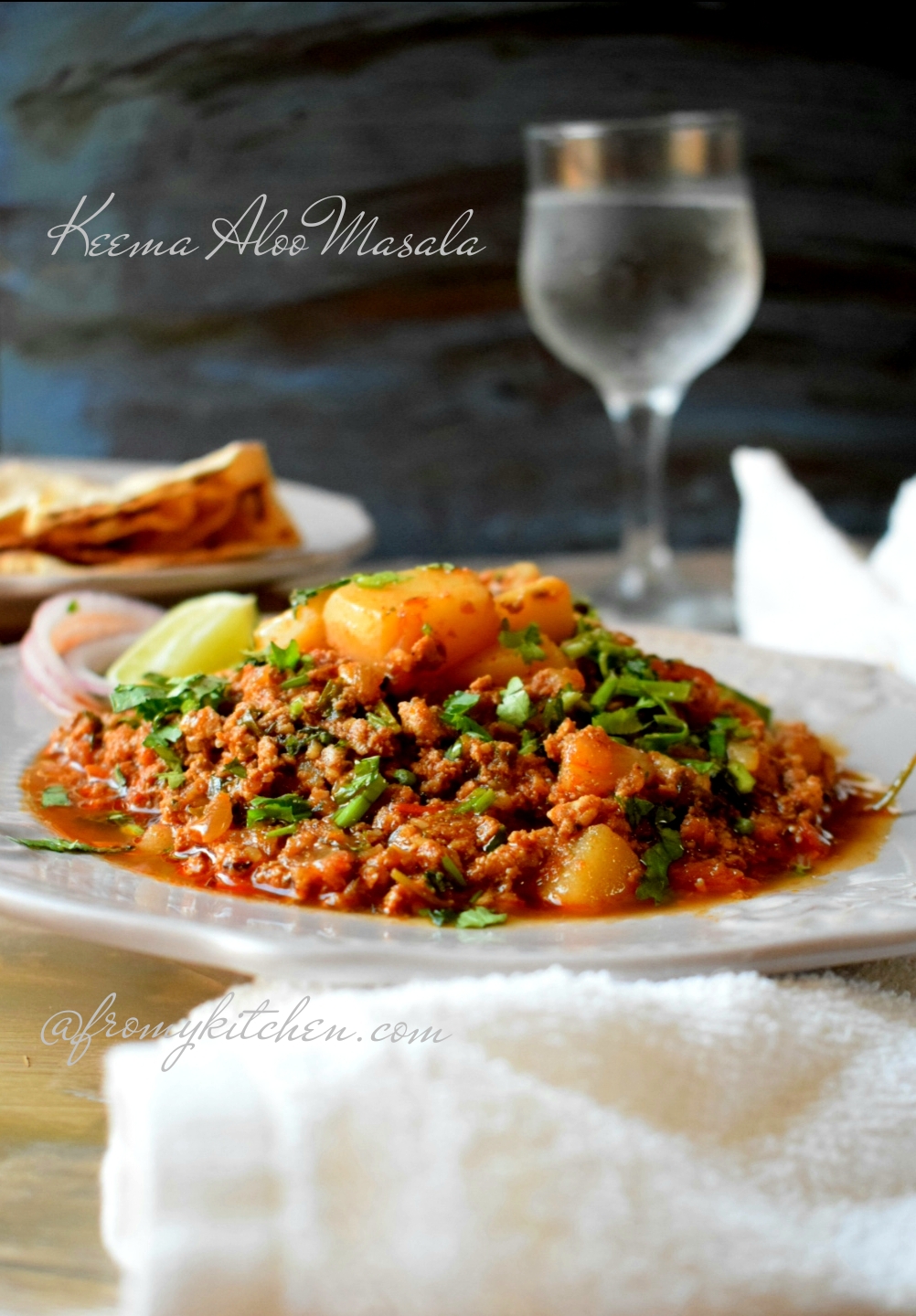 This kheema masala is a perfect balance of flavors with all the spices well paired with kheema and potato! Spicy, tangy and delicious Dabewali Kheema that goes well with chapathi puri or even with buttery pav!I'm so happy with this perfect recipe to share with you guys!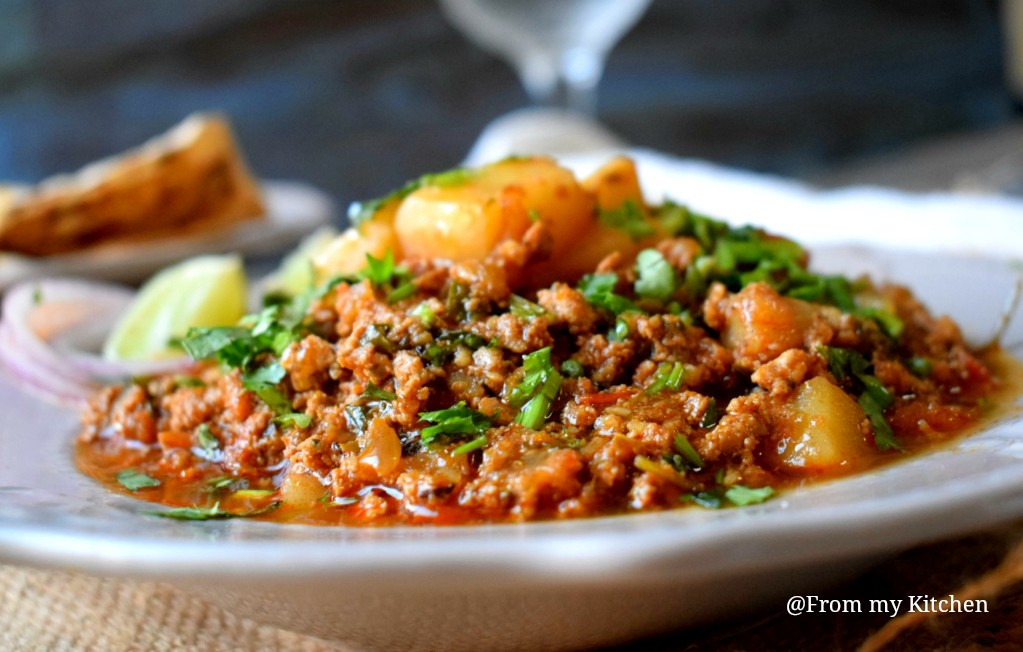 It is said that kheema should not be washed as it loses its texture and flavor! I used chicken mince here, but if you have lamb mince it will be yummier! If you are using lamb it should be cooked longer. If you have leftover masala simmer it and use as sandwich filling or make roll out of it!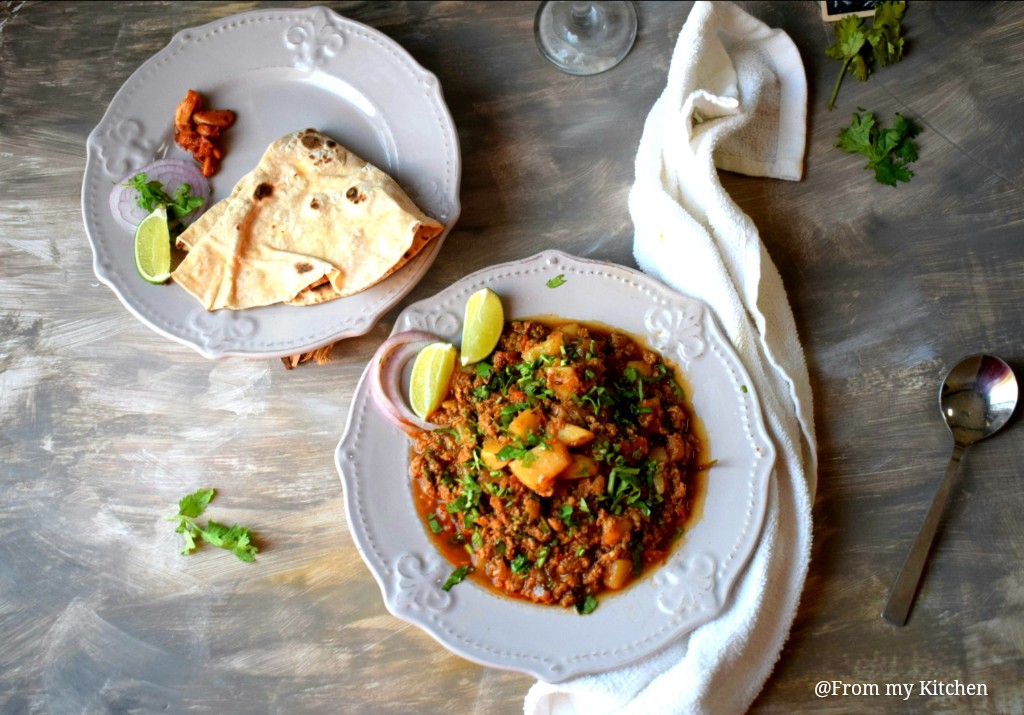 As it is spicy and masaledar my hubby enjoyed it! I paired it with chapati and it was yummilicious! If you are searching for a perfect kheema recipe here you go! Some people had requested me for this recipe and I'm dedicating this keema masala for them. If you like green peas you can add that too. Also, u can skip veggies and stick onto keema, it's up to u.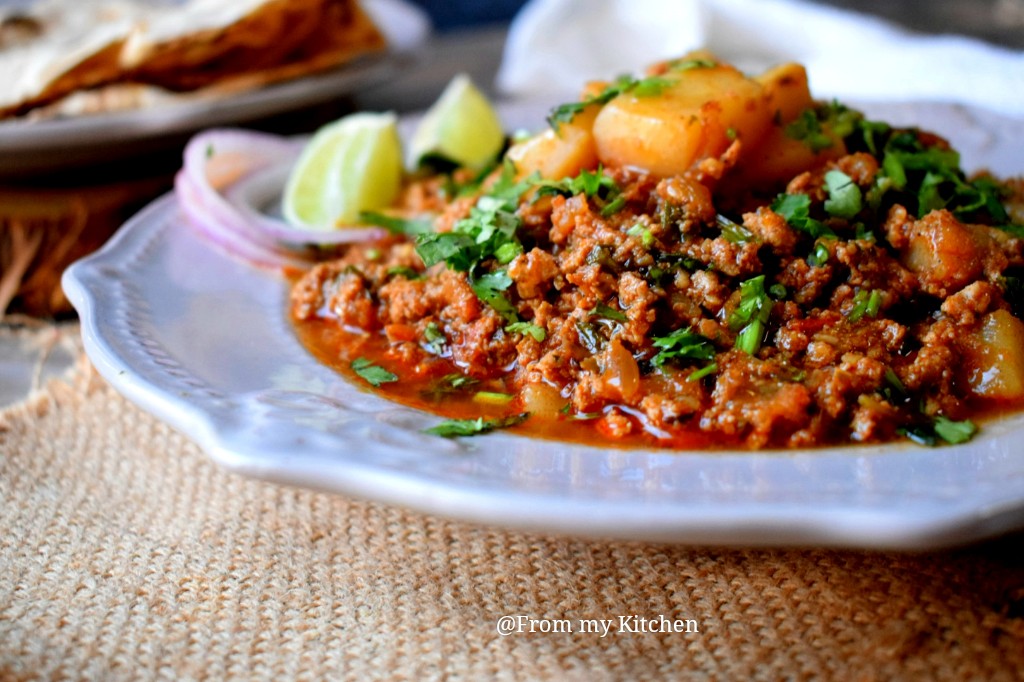 Ingredients
400 gm keema
1 large potato parboiled
2 medium onions finely chopped
2 tomatoes finely chopped
1 tsp ginger
1 tsp garlic
2 green chilies finely chopped
salt to taste
1 tsp cumin seeds
2 cardamom pods
small stick cinnamon
1 bay leaf
1 tbsp coriander powder
1 tsp pepper powder
1 tsp chilly powder
1 tsp kashmiri chilly powder
1 tsp cumin powder
1/2 tsp garam masala
Lots of coriander leaves
Some mint leaves
lime juice
2 tbsp oil and butter
Method
Tip: To get a lump free and evenly looking keema masala before adding it to the masala mix it with 1/2 cup of water.
In a kadai pour oil and butter. Splutter cumin and whole spices.
Add finely chopped onion and salt. Cook it until it changes its color.
Then add green chilly, ginger garlic paste and mix well, Now cook the onion until brown.
Then add tomatoes mix and close the lid. Cook until its mushy.
Then add all spice powders and mix well. Add 1/4 cup water and mix.
Now add the keema and mix well, Check for seasonings and add.
Throw in few coriander leaves, mint and lemon juice. Mix well cover and cook for 10 minutes.
After 10 minutes, if its too dry add some water and add the chopped potato and mix gently. Cover and cook until everything is well combined. Add coriander leaves and lemon juice.
Add water if you want it liquidy. Otherwise, simmer it and make it dry and devour.
Note: You can add less or more chilies or chili powder as per your likings.
Video Tutorial
Enjoy this hearty meal with your dear ones!
Happy Cooking!