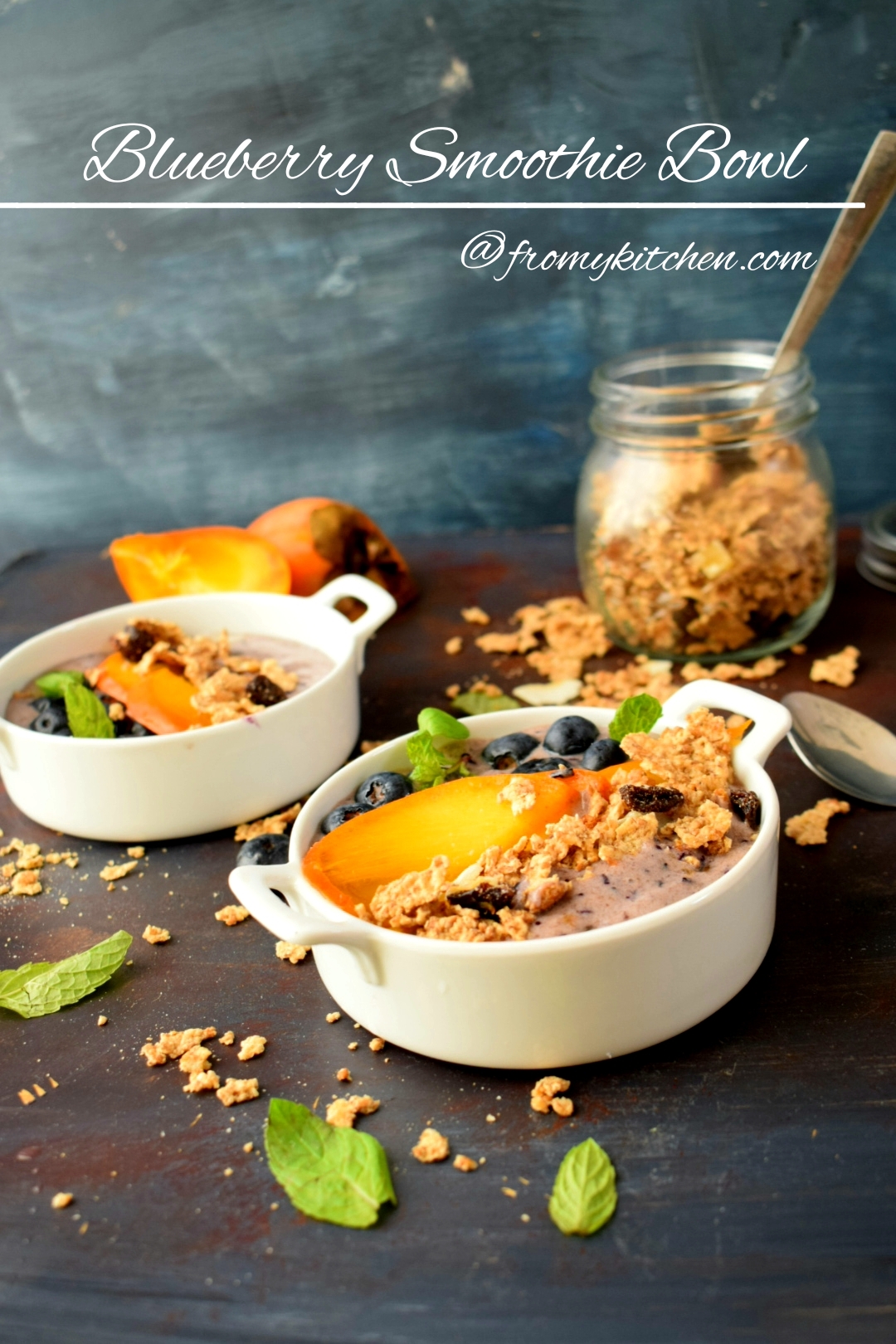 Smoothie bowl is a trending healthy bowl of goodness! They look so appealing and tempting that we feel like grab from the screen and have it! Compared to Smoothies that we used to sip with a straw, smoothie bowl has a thick creamy base topped with your choice of healthy fruits, granola or cornflakes, coconut or any other colorful things to go with.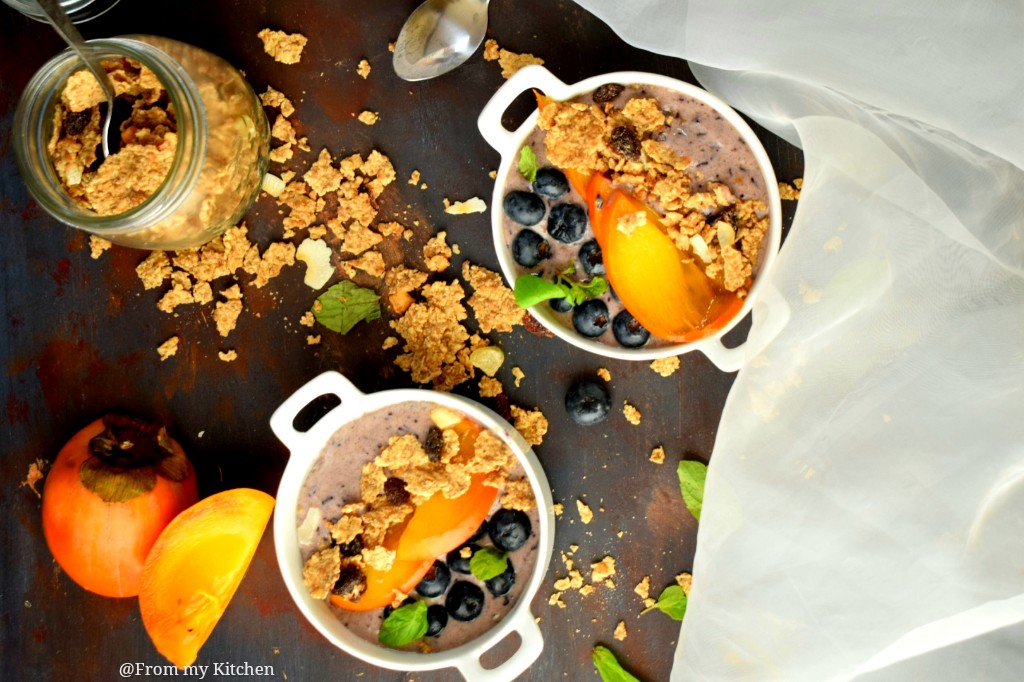 I must say this tastes so good with that creamy rich fruity base paired with crunchy granola and some fruits to bite within. All those Instagram posts drove me crazy that I made my version of it! And I'm so happy that i consumed blueberries in my pantry the best way! You can use any of your fav fruits, but make sure to pair it with banana or avocado to get that creamy texture to your smoothie bowl.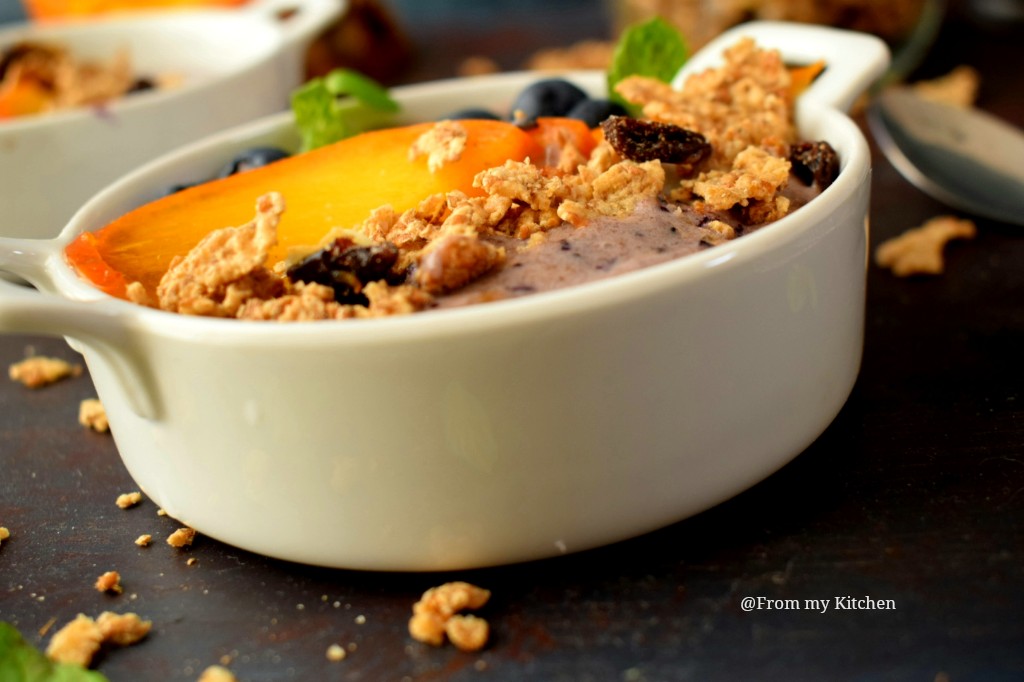 For sweetening the smoothie, I used soft pitted dates. You can either use honey or maple syrup here. Make sure to freeze your fruits before making it, to get that creamy thick ice cream like consistency. One large bowl of this colorful goodness will make you full and energetic. You can feed your kids and family a healthy breakfast with this delicious smoothie bowl.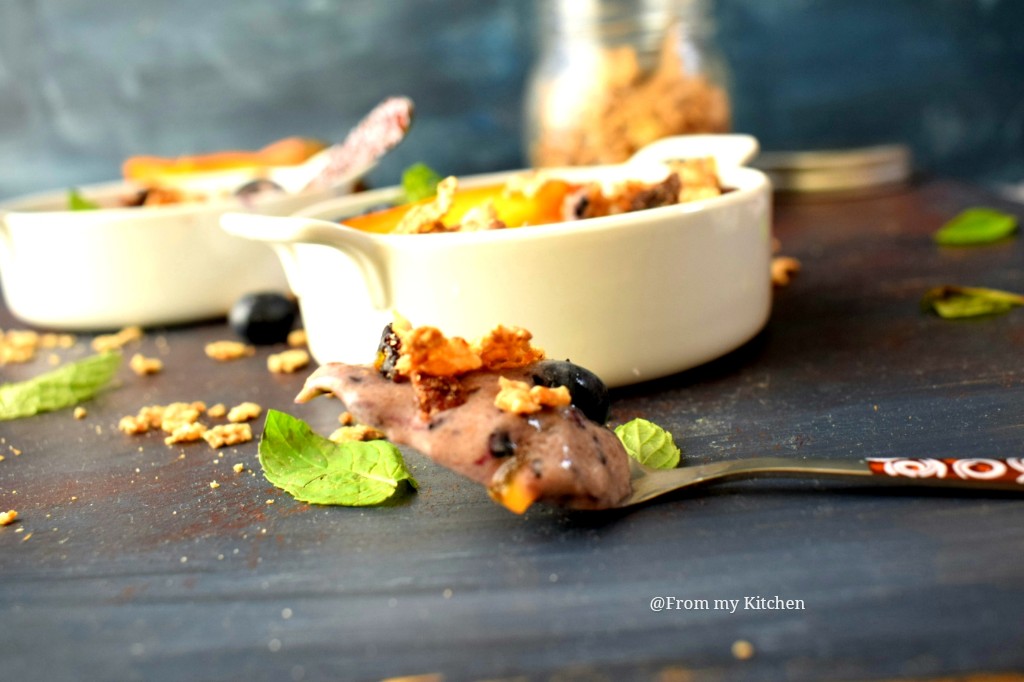 Hope you guys will enjoy this!
Ingredients
1 cup blueberry
2 small bananas or 1 large
3 to 4 shukri dates (or any soft dates)
1/2 cup milk
a pinch of cinnamon powder or 1/2 tsp of vanilla essence
For Topping (i used)
 K special Cornflakes
Blueberry
Persimmon slices (kaka fruit)
few mint leaves (i love that fresh taste )
Method
Freeze the banana and blueberry day before. You can also use apple or any other fruits.
The other day in a blender add frozen banana, berries, dates, milk cinnamon and blend it all until smooth and creamy.
Pour it in a fancy bowl top it as per your likings and make it attractive. Leave a little space to show the color of your smoothie.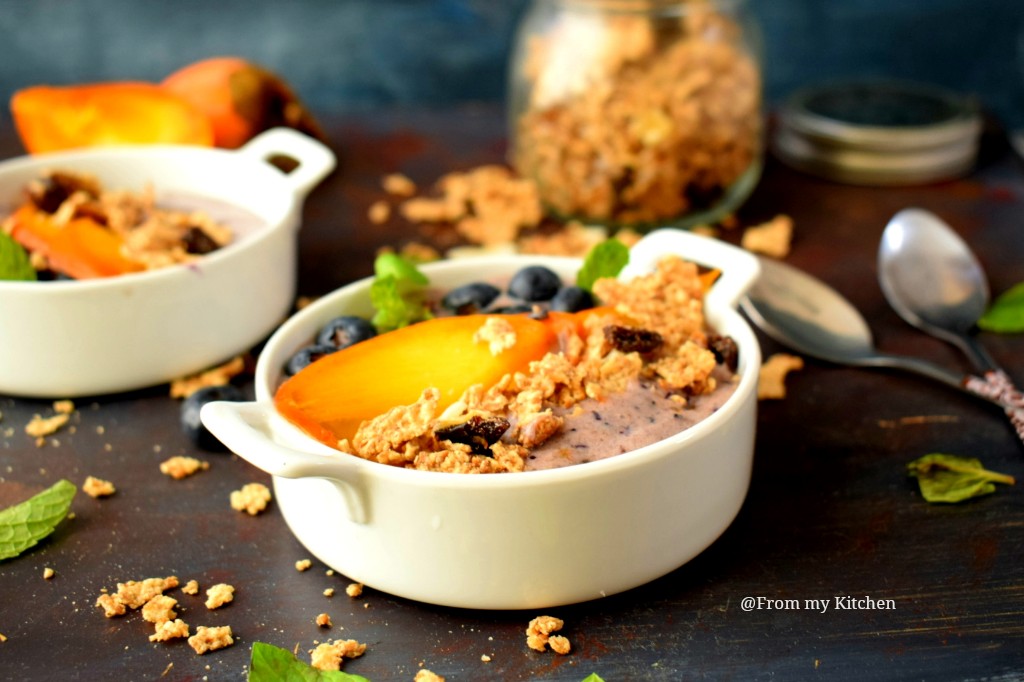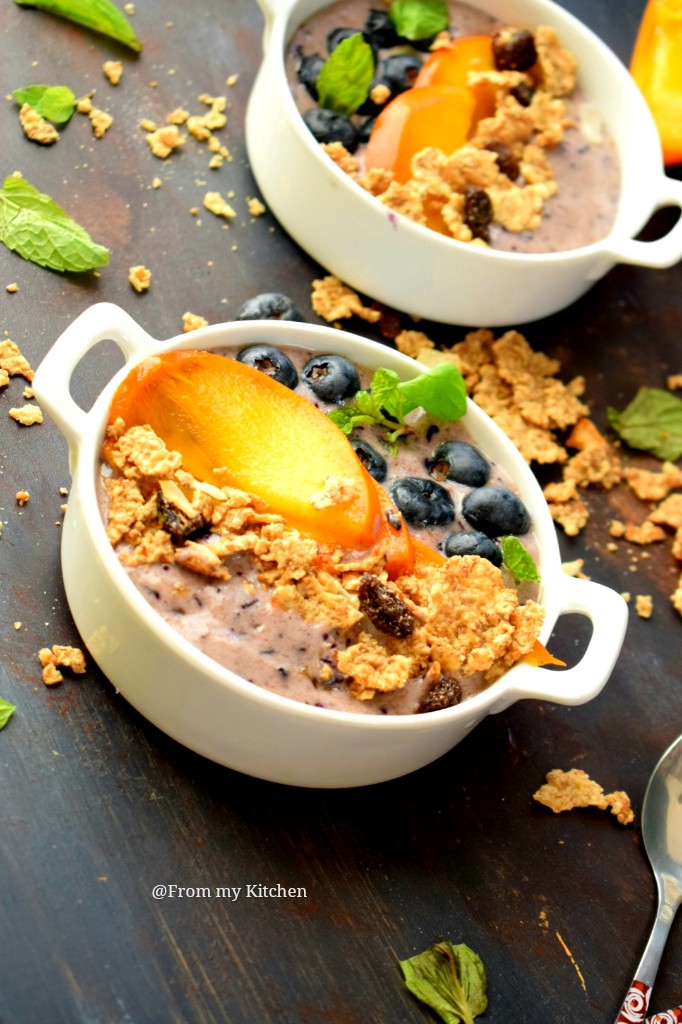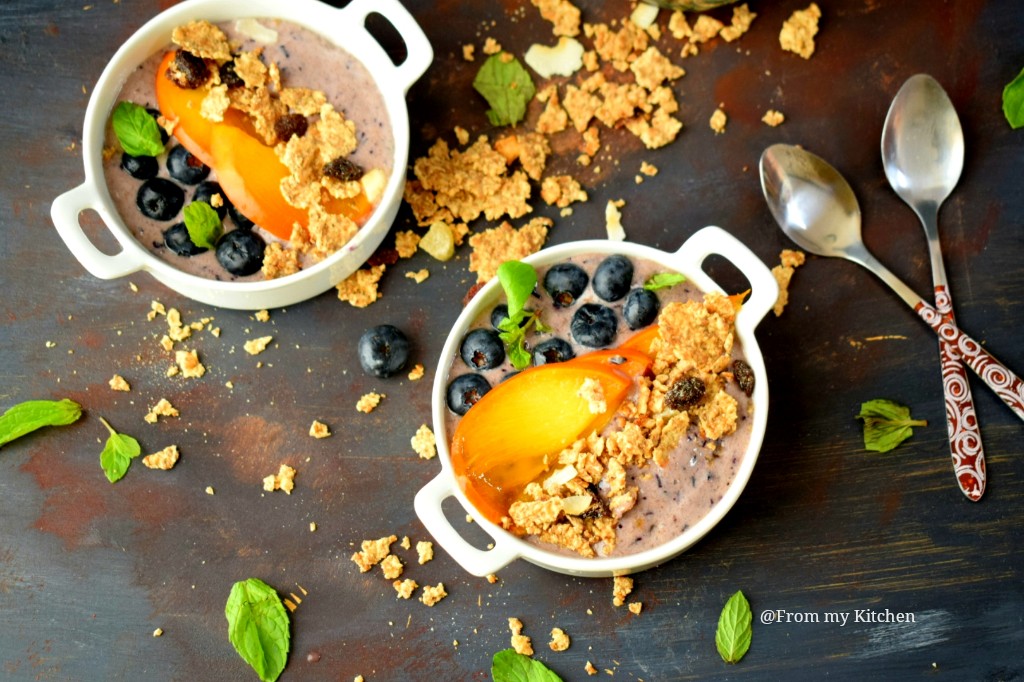 Happy Cooking!