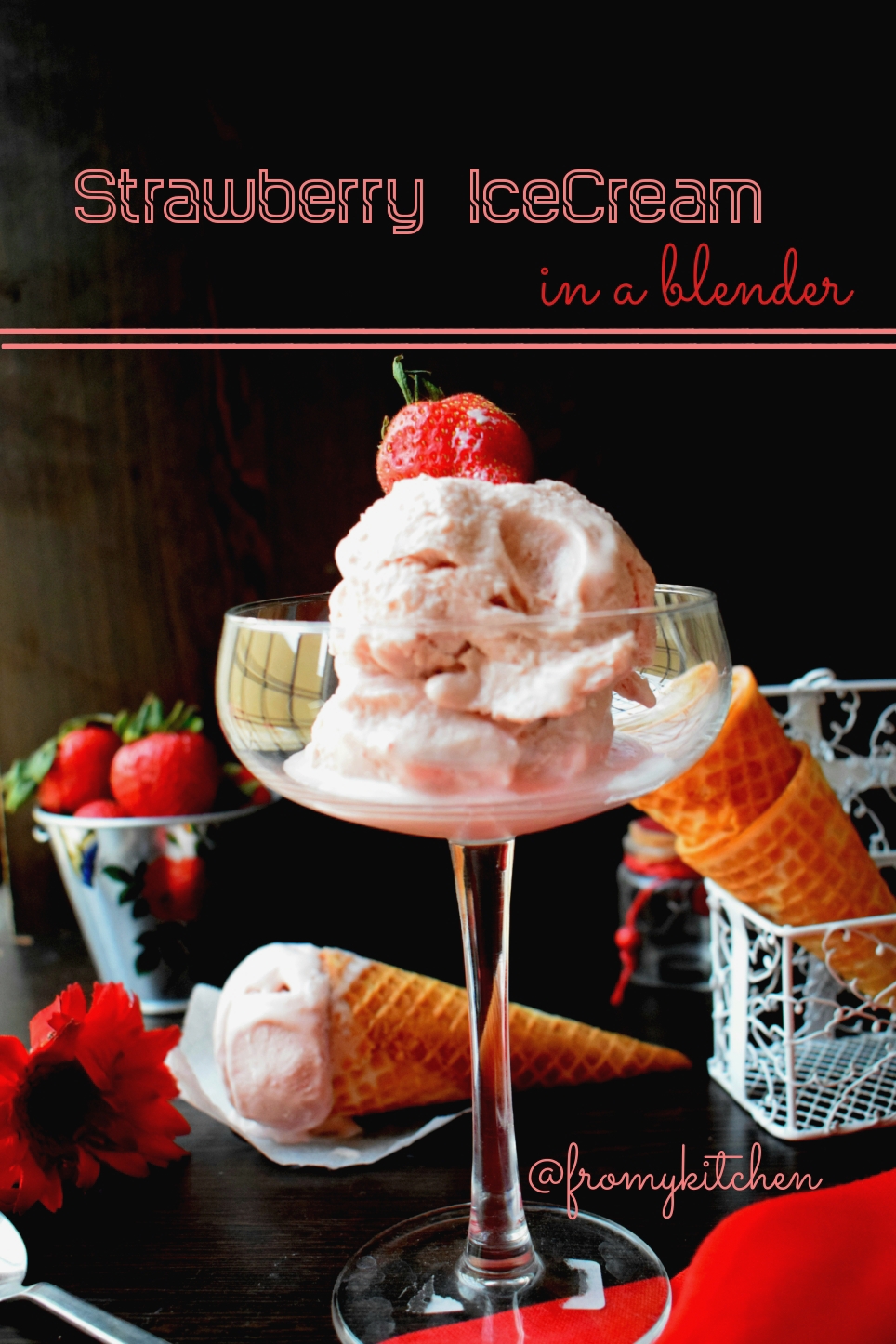 This strawberry ice cream blends in no time, like 1,2,3…!Yes with few ingredients and some blending your dreamy creamy kids' fav strawberry ice cream is ready to go!!Not only kids even i lovee the strawberry flavor!😉 How many of you love it?Do try it if you like strawberry flavor!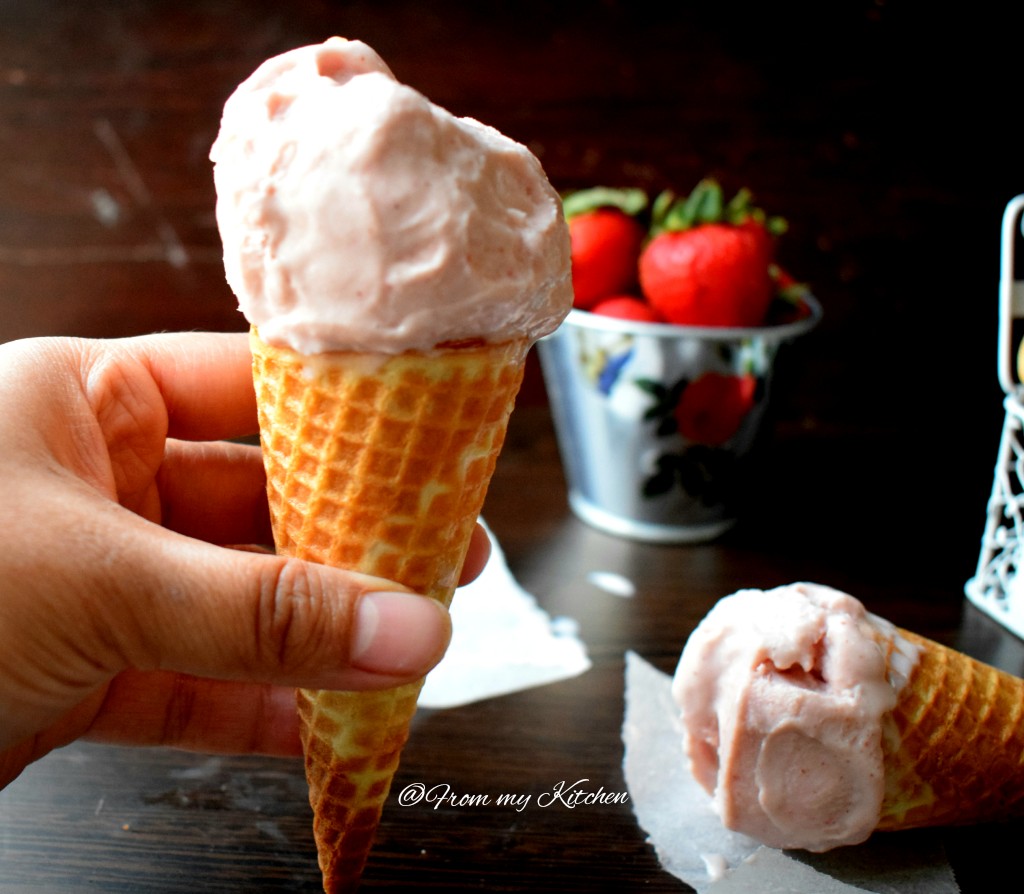 When kids saw this ice cream cone on the shelf they started asking me 'when are we having this with ice creams'!Really at times, we are very lazy to do anything right?hehe!And finally after long waiting period made this no-fuss recipe without any creaming or beating is needed, and yes it was a success!!Yay!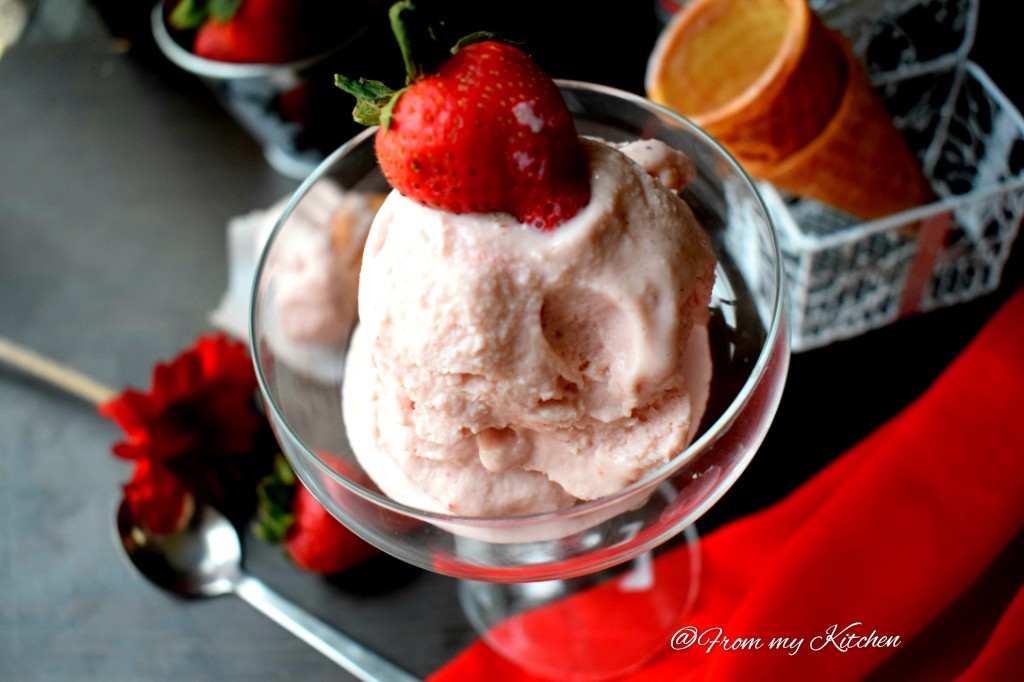 Just blend everything in a blender before u go to bed let it freeze overnight and here you go!Tada lovely berrily creamy ice cream is ready!!Also you will need frozen strawberries for this ice cream!I didn't add any artificial color, so that nice pink color is missing, but if you like you can add!I just kept it natural.😊 For the color, you can also add the Hershey strawberry syrup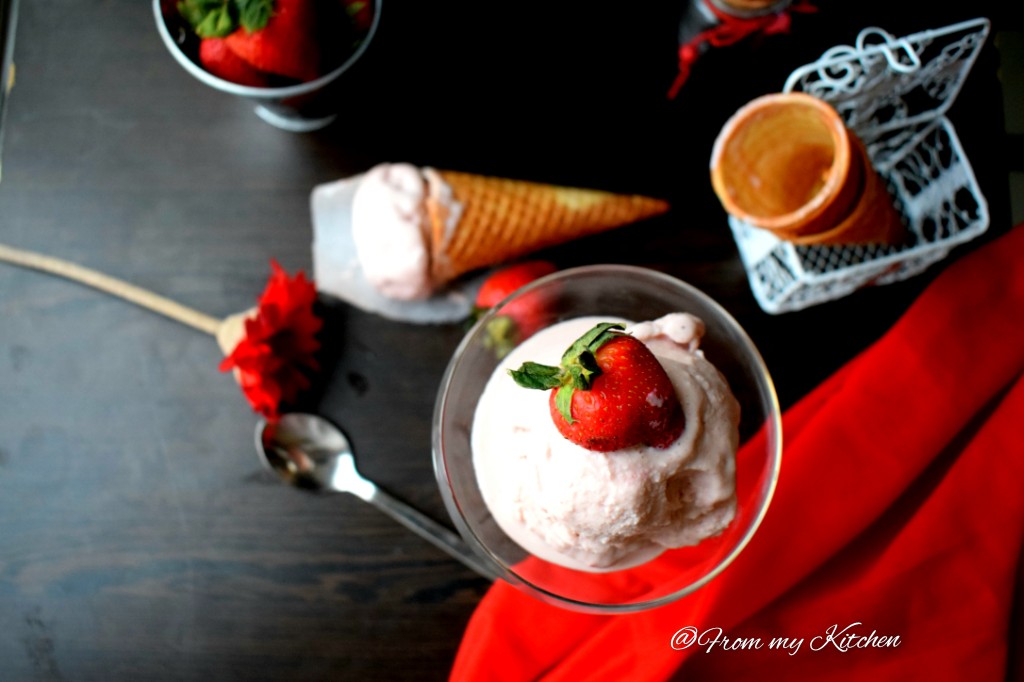 Ingredients
1 & 1/2 cups frozen strawberry
3 tbsp sugar
1/2 cup milk
3/4 can condensed milk(or add according to your sweet tooth)
1 & 1/4 cup whipping cream
Method
First blend together strawberries sugar and milk to a smooth paste
Then add cream and blend again until fluffy, then add condensed milk and blend again until everything is incorporated.
Pour it in a container cover and freeze overnight.Thaw it for 4 to 5 minutes before scooping out!As we are not beating the cream it tends to release liquid quickly so dont thaw it longer.
Your tasty strawberry ice cream is ready to dig in!!!Yay Enjoy!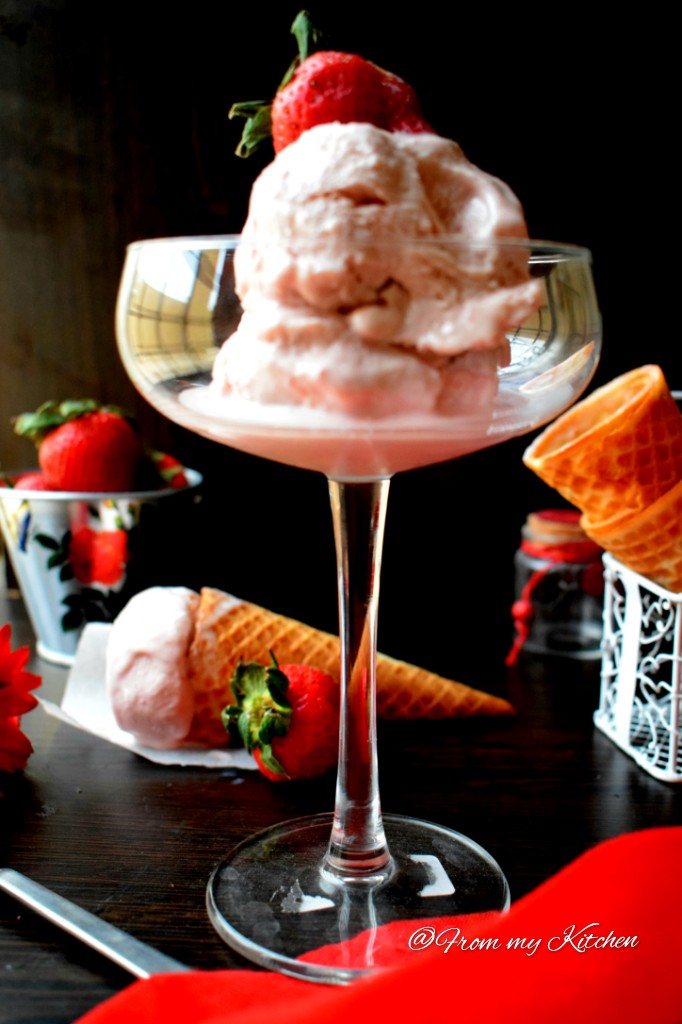 Try out this natural homemade ice creams for kids and you will never buy one from the store!Check out my Ice-Cream folder you can find some interesting flavors there!Relish!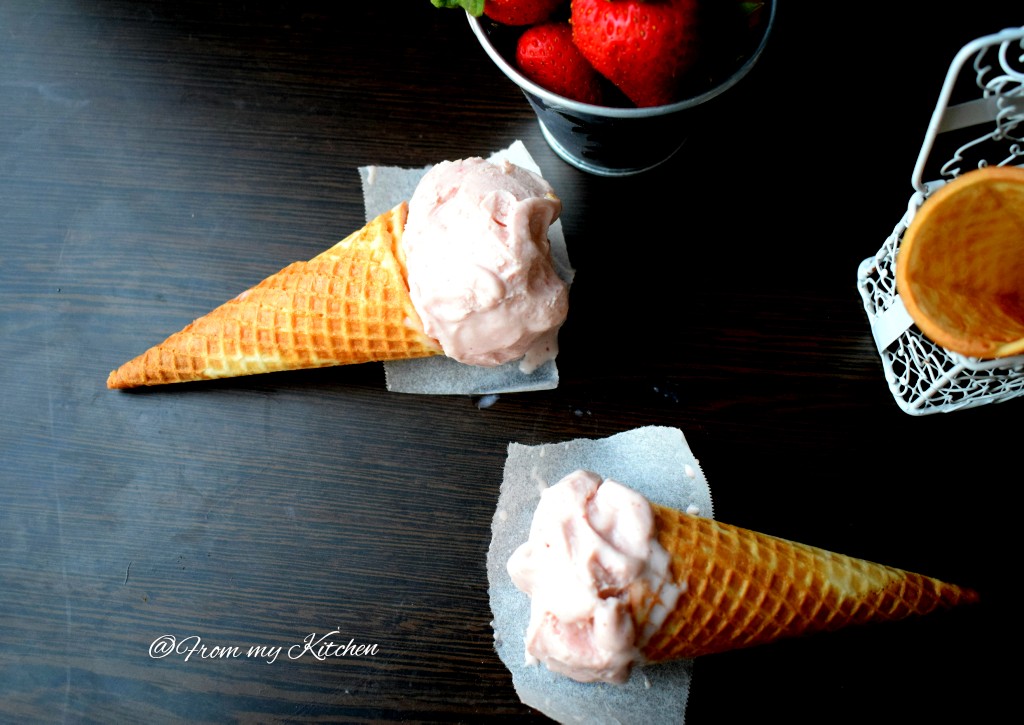 Happy Cooking!