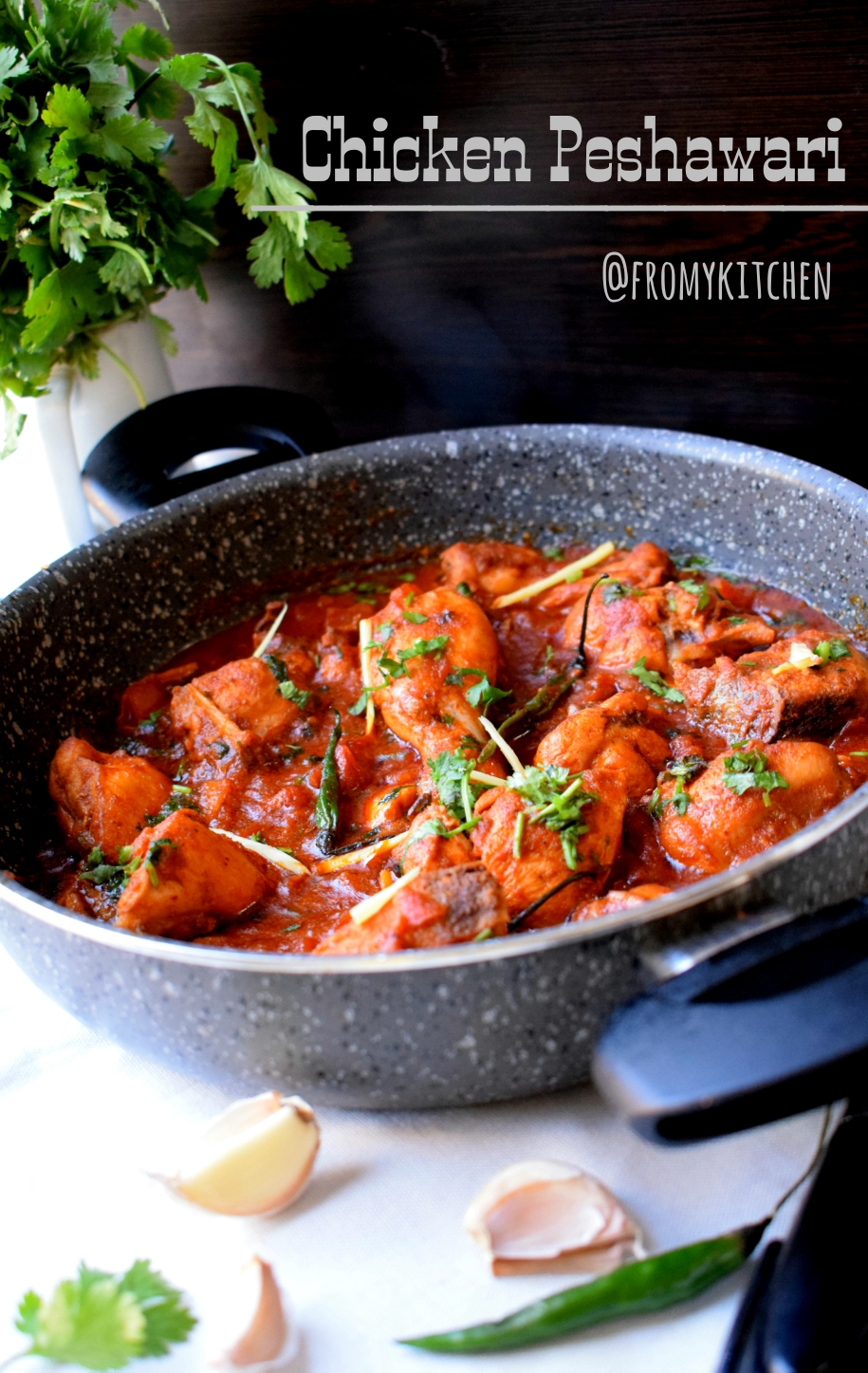 This Chicken Peshawari is a palatable dish that prepares in no time with a hand full of ingredients!Really its so scrumptious and goes well with any kind of rotis and parathas!Here everyone loves it!The flavor blend here is so yum!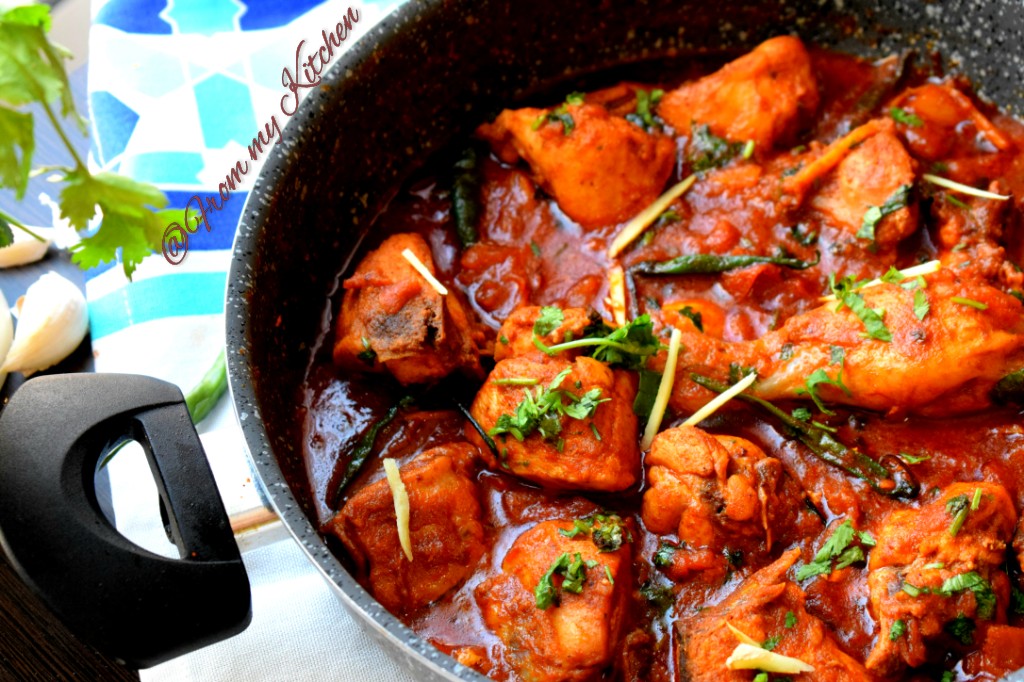 The most amazing flavor of this curry is coming from the addition of whole green chilies and ginger juliennes!Believe me the lovely flavor releases from the green chilly is the game changer of this gravy.It won't be so spicy as we are adding whole chilies without slitting it.I only knew after trying this recipe that green chilly has such an amazing flavor!I beg you to try this one as its too good for you to ignore!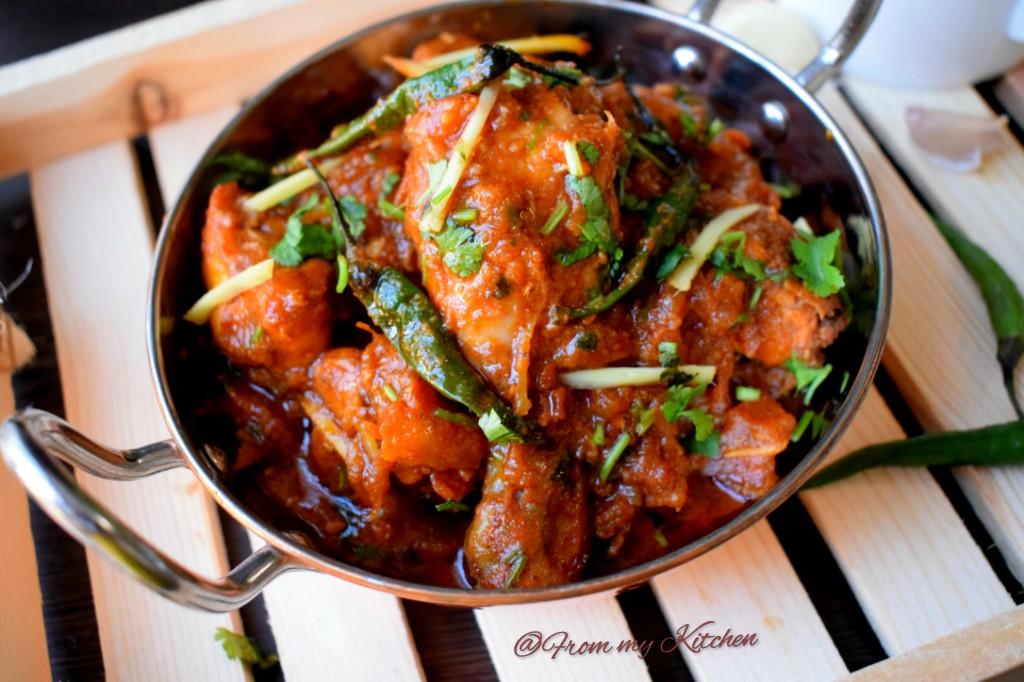 This recipe is passed to me by my cousin safrithata and she got it from another cousin sis shayisna(shayitata), so thank you so much both of you for this wonderful recipe.This one is a keeper for sure!The flavor of this gravy is the blend of garlic, chilies and tomato that never goes wrong!So please do give it a try.
Ingredients
1/2 kg chicken
7 to 8 cloves garlic
1 tbsp chilly powder
salt to taste
1 big tomato or 2 small
1 tsp tomato paste(optl)
1 tbsp coriander powder
1 cup water
5 to 6 whole green chilies(don't skip3 to 4 tbsp oil
Some coriander leaves
Method
Coarsely grind together garlic.chilly powder and salt with a tsp of water.
In a pan pour oil and dump in the grounded garlic paste and stir and cook for 1 minute.
Then add the chicken pieces and fry it on both sides until it's lightly brown and crisp on high flame.
Then add the finely chopped tomatoes and mix well.Add salt to taste
Add coriander powder, mix and pour water, Cover and cook the chicken.
When it's almost done add the whole green chilies and ginger juliennes. Mix it, cover and cook for 5  to 7 minutes or until the chicken is done.
Garnish it with coriander leaves and ginger juliennes.
Here is the video tutorial!I've started a Youtube Channel, So please do like share and subscribe!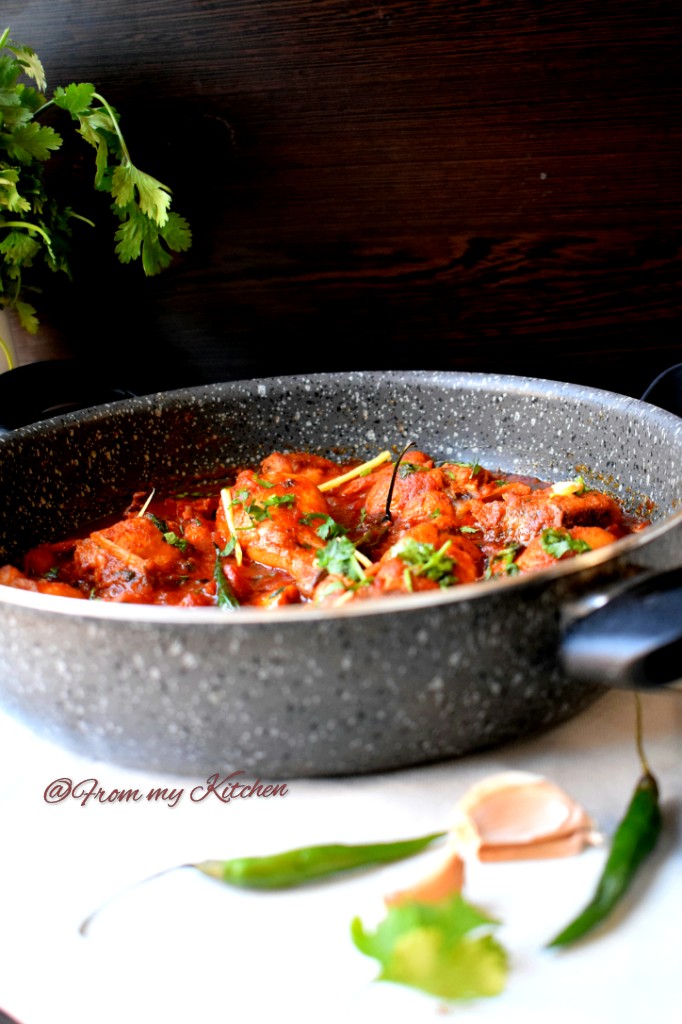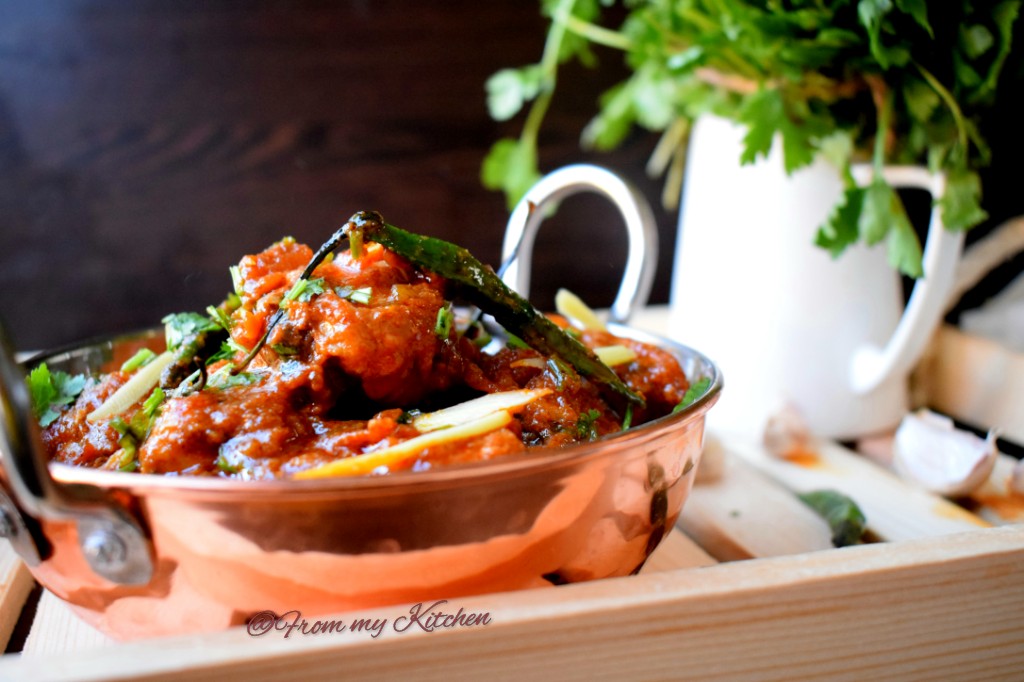 Hope you all enjoy it as much as we did!
Happy Cooking!