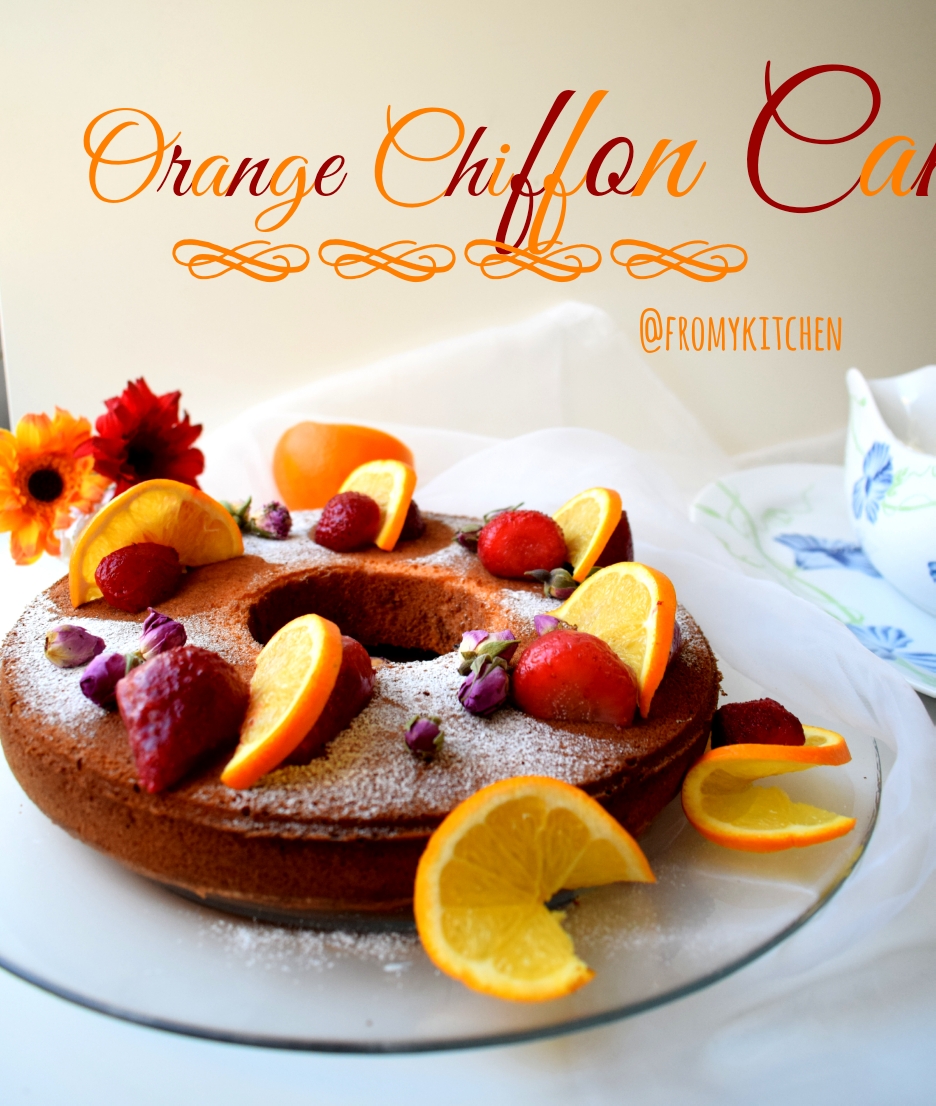 It's festive everywhere and all are in holiday mood!It seems like baking spree is on air!Social medias are filled with delicious cakes ,bakes and roasts!I can't stop myself from baking and end up with this beautiful Orange Chiffon Cake!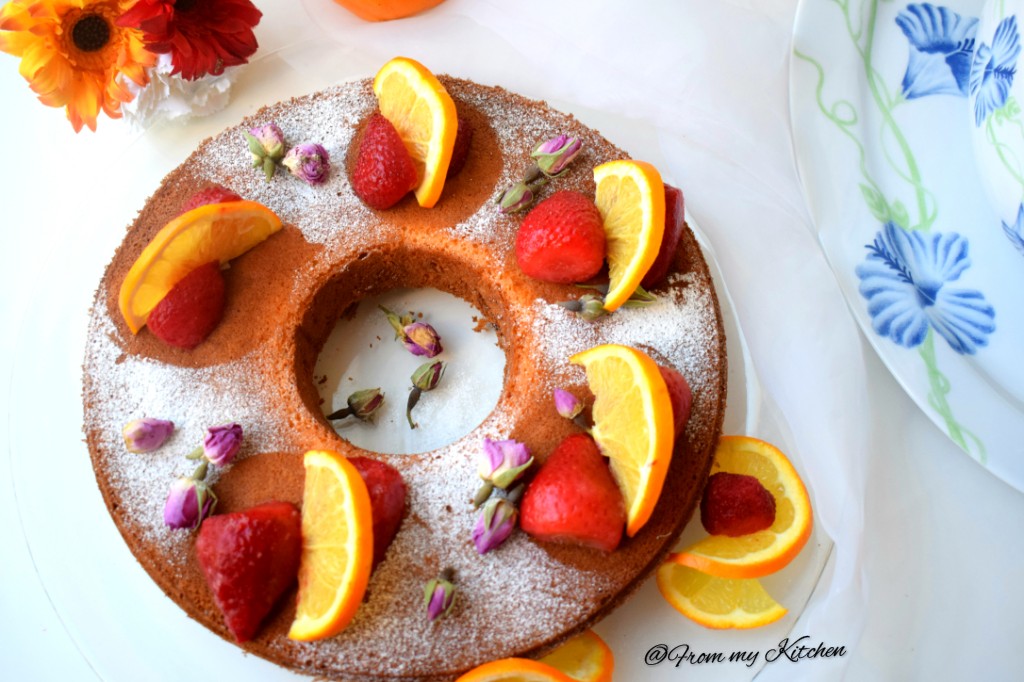 This cake makes my home smell like heaven!Aroma of freshly baked orange cake was divine!The texture of this cake is  spongy and the flavors and freshness from the orange makes it perfect for this holiday season!Served it with a dollop of whipped cream and relished with kids!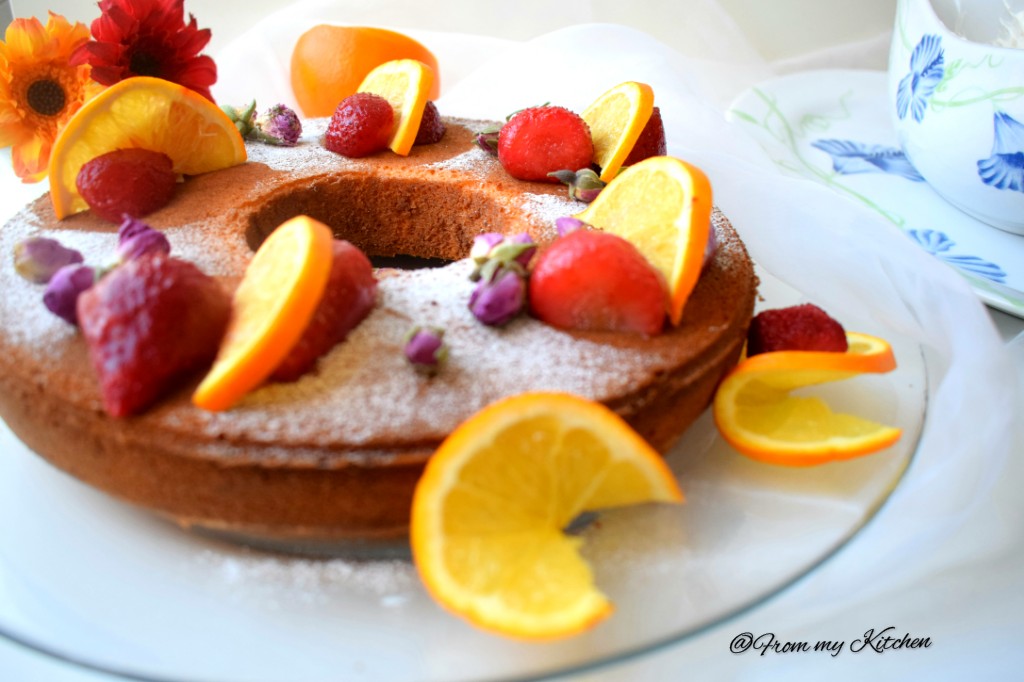 Kashif just loved it,that he demanded this in his lunch today!(sadly his school is not closed)I urge you to try this one for your kids!Introducing some fruits in their favorite cake is fun and healthy too!So hope you all will enjoy this cake as much as we did!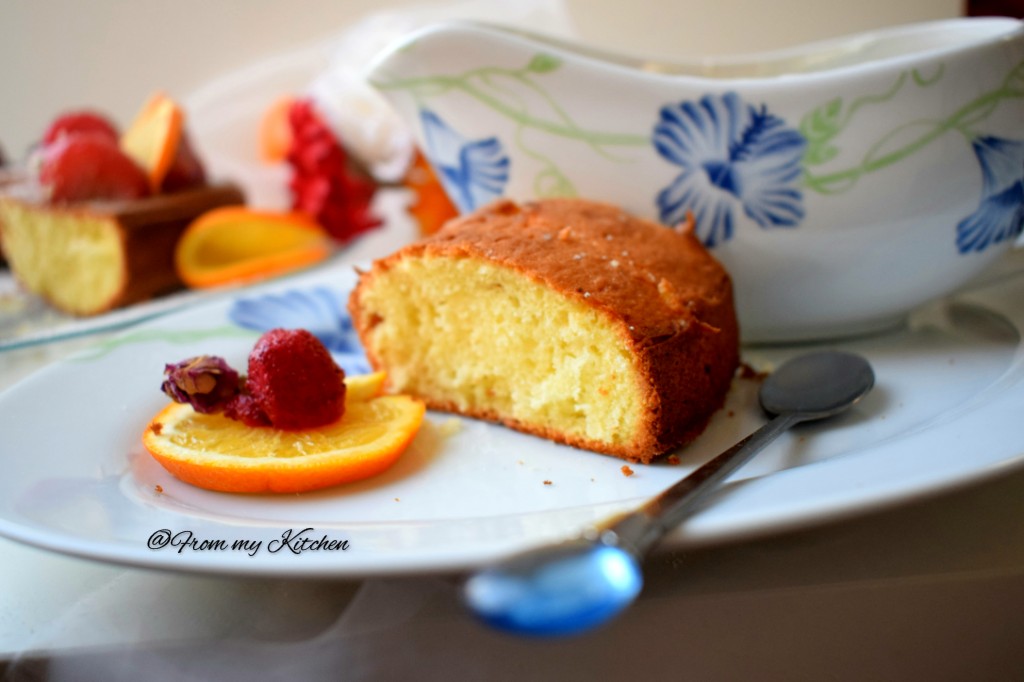 This cake was so photogenic that i can't stop clicking,hehe! And now i'm so confused to select the pictures!
Ingredients
4 eggs
3/4 cup powdered sugar
1 cup+ 3 tbsp all purpose flour
1 tsp baking powder
1 tbsp orange zest
70 gm melted butter or oil
1/3 cup Fresh orange juice
1 tsp vanilla
Method
Separate the egg yolks and whites.This step is important for that lovely chiffon texture
In a bowl whip up the egg whites with 1/4 cup of powdered sugar until its stiff and glossy,keep it aside
Preheat your oven to 180 degree
In another large bowl.beat together egg yolks and the remaining sugar along with vanilla essence and orange zest,beat it until pale and fluffy,add butter and beat again until well combined.
Sieve together baking powder ,salt and flour.Mix it to the egg yolk mixture by alternating with orange juice.(Don't worry if it curdled it will settle down),Beat it until everything is incorporated(don't over mix it).
Now gently fold in the egg whites to the batter without deflating the egg whites.
Pour it in the ring cake mold and bake it for 40 minutes or until the toothpick inserted comes out clean in the preheated oven at 180 degree.
Enjoy it when its lightly warm with a dollop of whipped cream and some sour fruit on the side.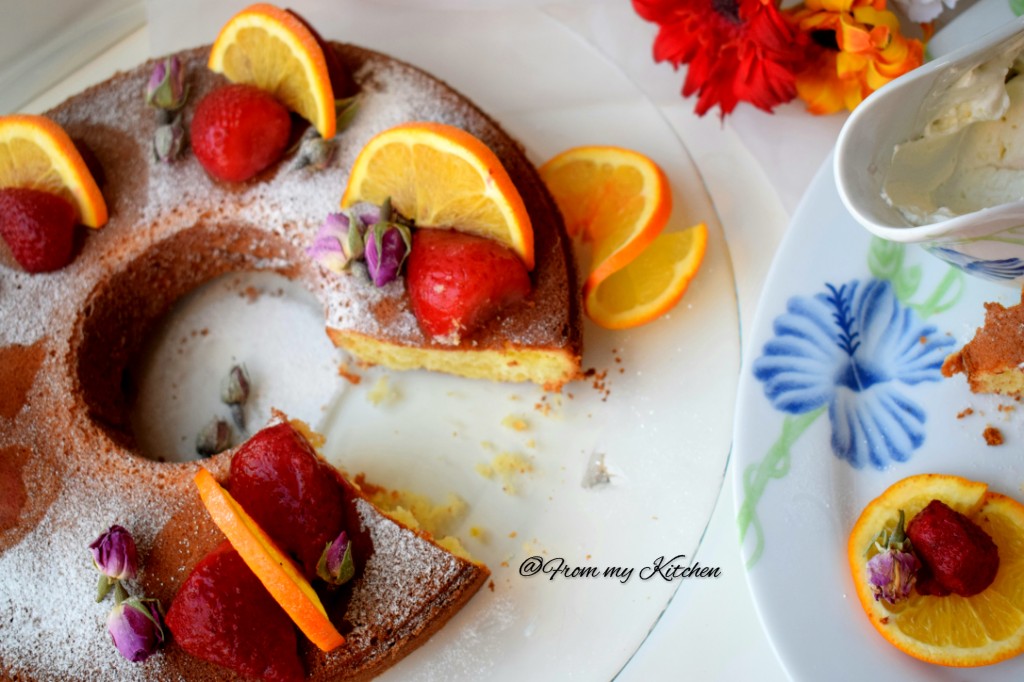 Perfect with a cup of tea or coffee to enjoy a winter evening!Hope you all will try this one and let me know the feed back!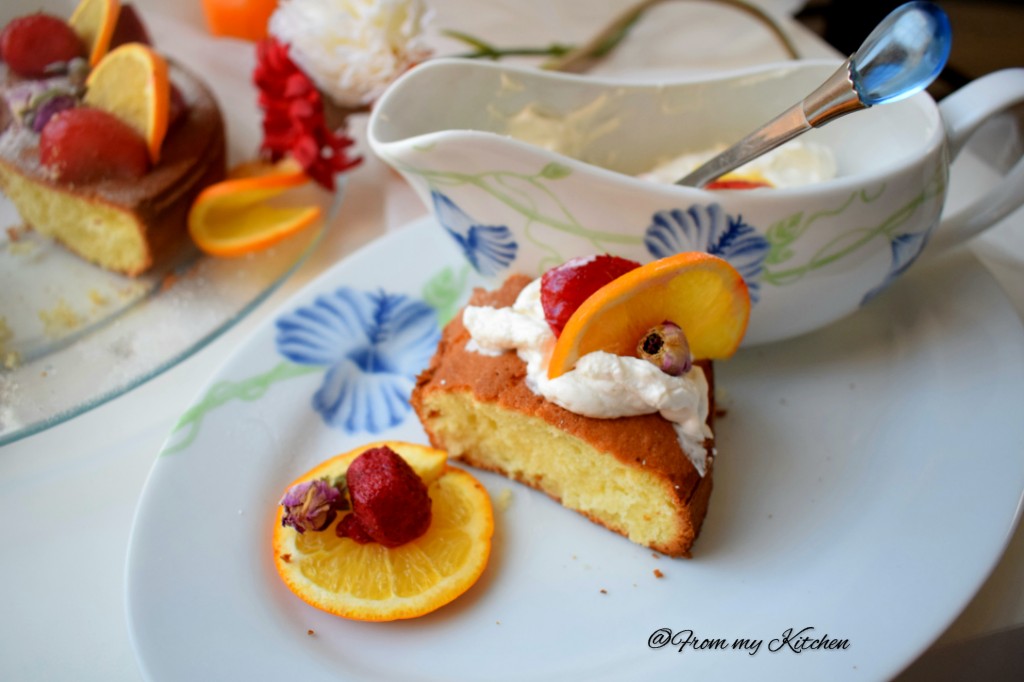 Please bare with me for so many pictures!!It was very hard for me to select a good one!Happy Holidays to all my lovely readers!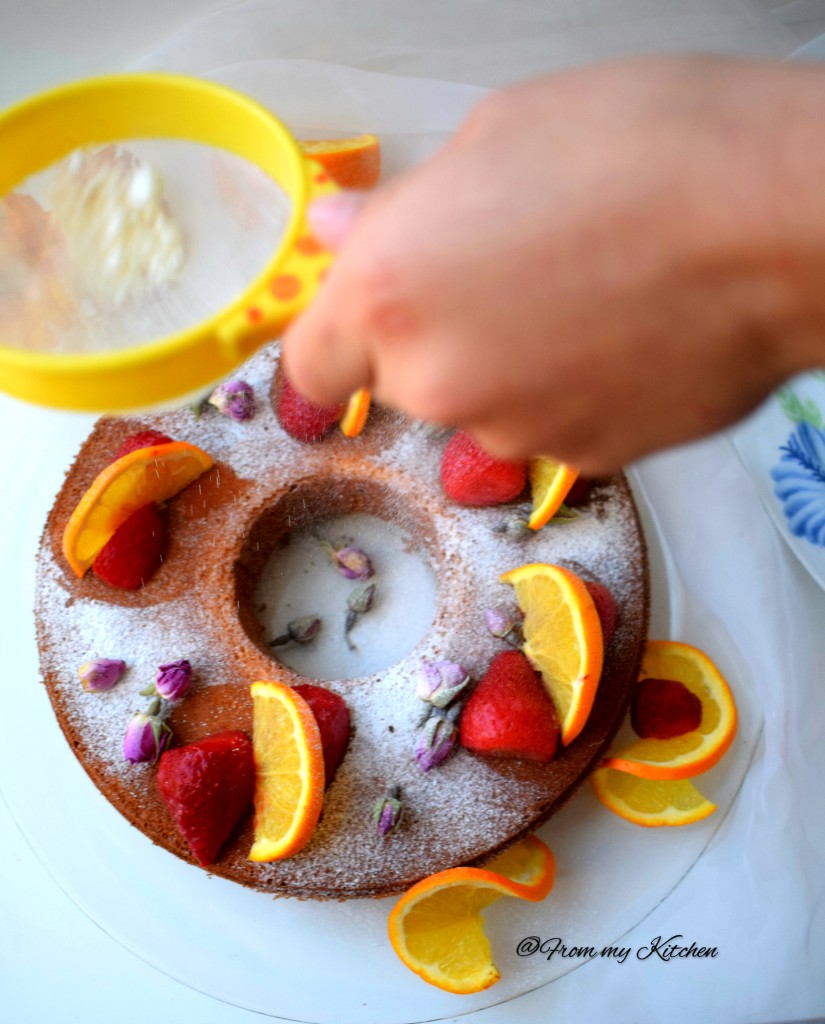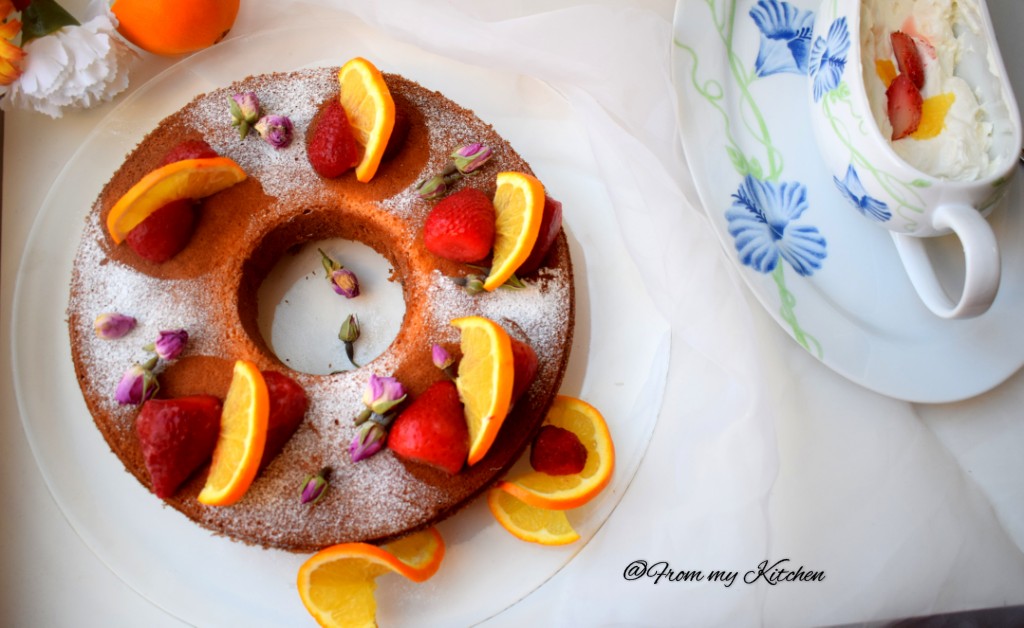 Happy Baking!