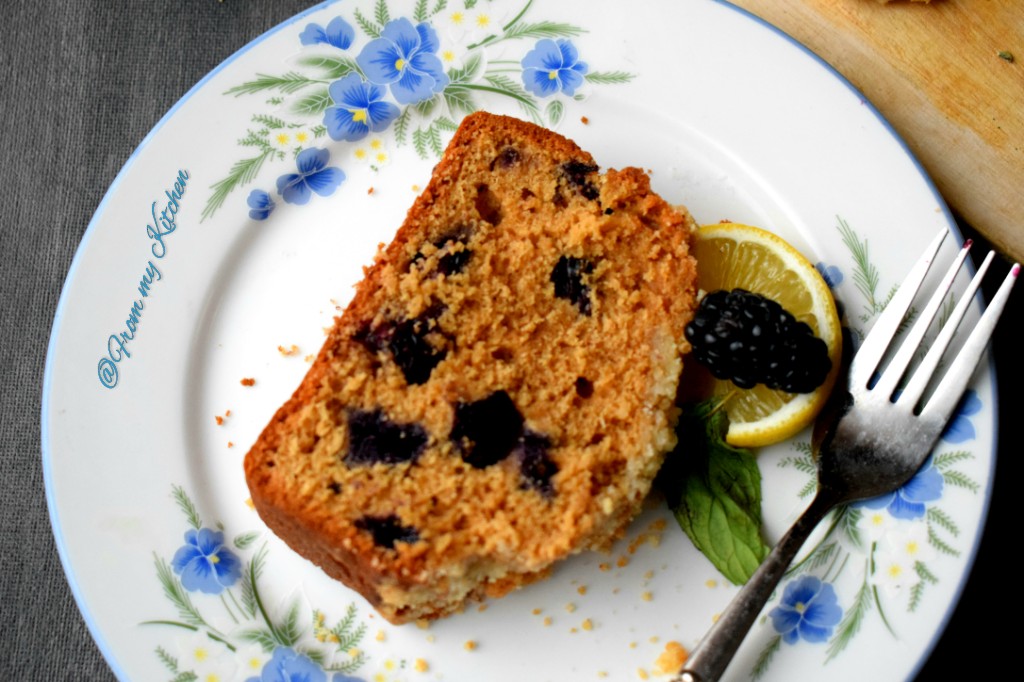 These beauties are a perfect breakfast option! The mild sweetness and the tanginess from the blueberry along with its crumbly texture makes it a perfect combination. It is the buttery sweet crumble part in this cake which i like the most in this recipe!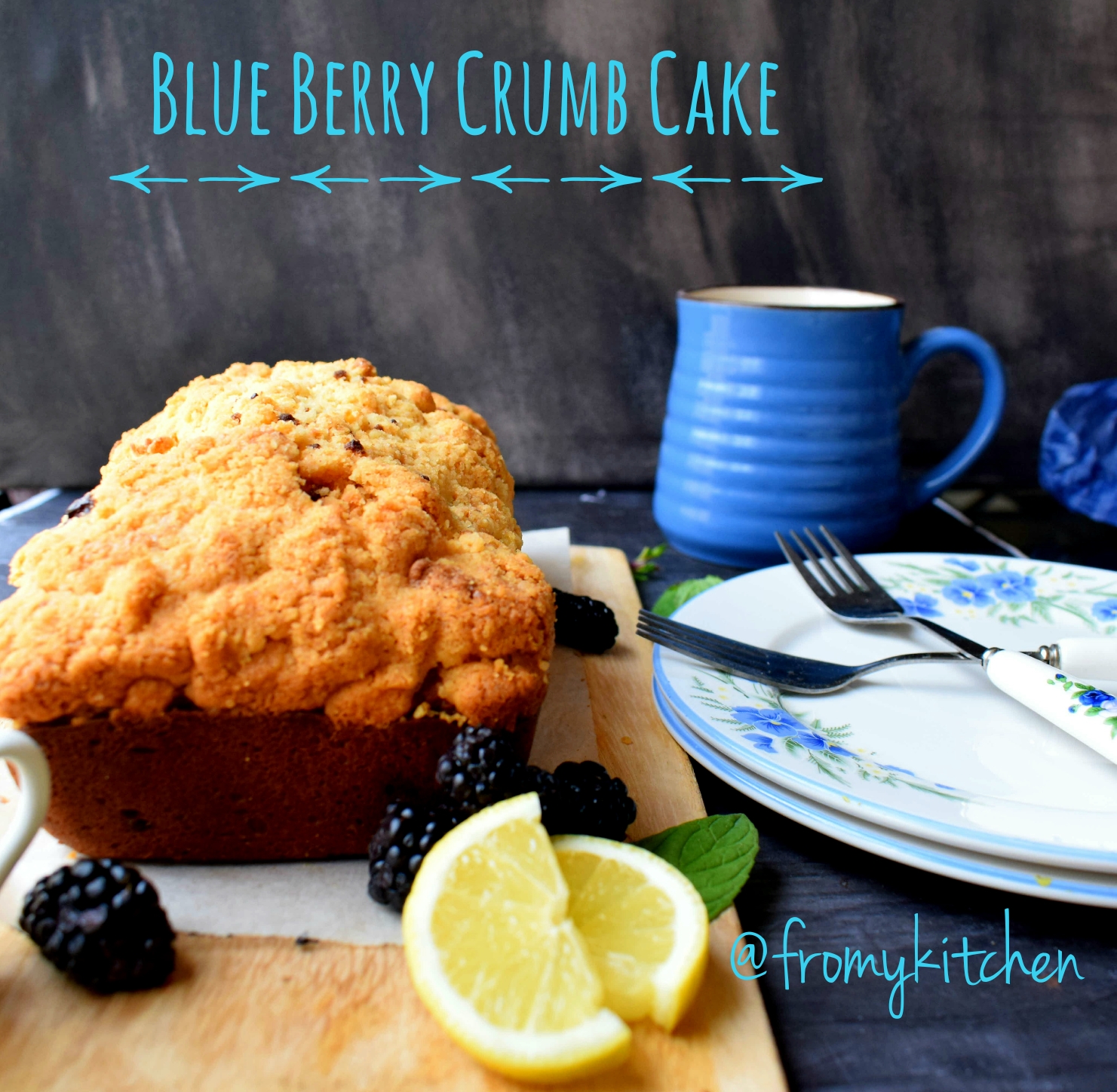 If you love fruity touch in your cakes then this one is a must try!I served some of the slices with lemon glaze for an extra tang!Kids enjoyed it too!When these berry beauties are cheap in the market i never miss a chance to grab it!hehe!I added some black berry too and preserved some for garnishing!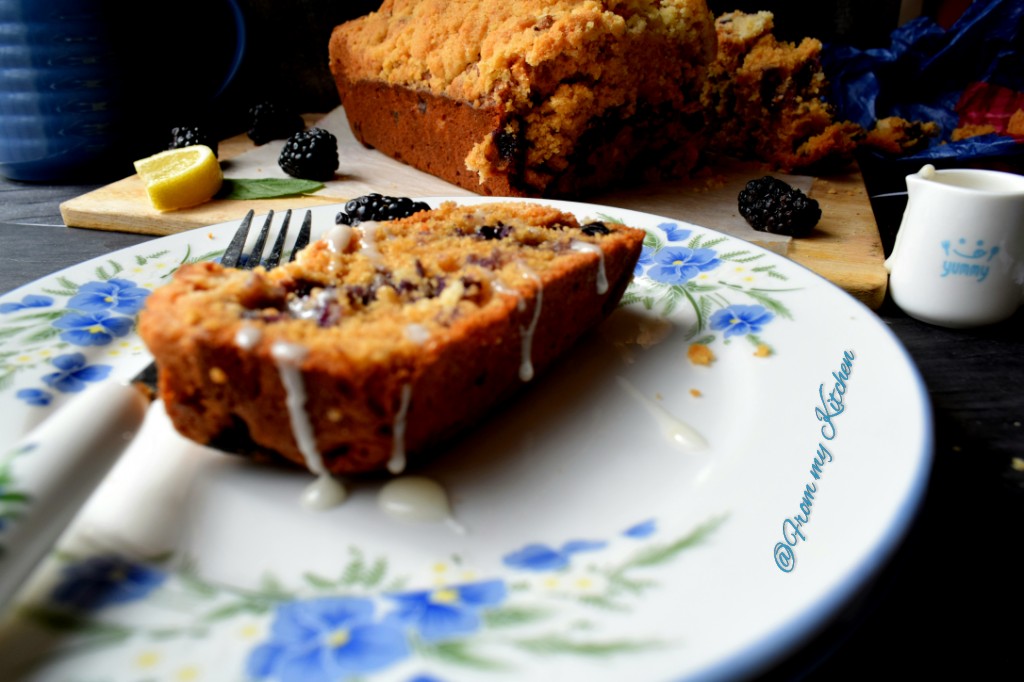 Aren't they beautiful with all that berries inside ? When i was browsing for a good blueberry recipe, one of the Martha stewart's channel's crane berry bread caught my attention and being inspired I made my version of  this Blueberry bread,with ingredients available here!So let's check how it is made.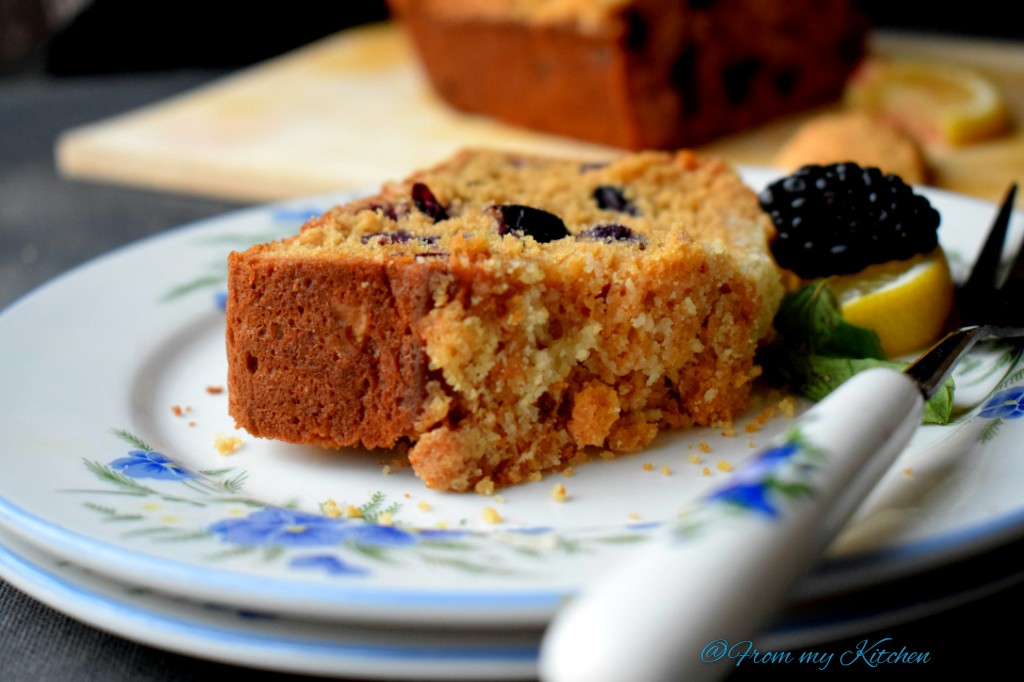 Ingredients
1 & 1/2 cup all purpose flour
3/4 cup cup brown sugar
1 tsp baking powder
100 gm melted butter
1/2 cup milk
1 cup full blue berry
1 tsp vanilla essence
For the crumb
50 gm melted butter
100 gm of sugar
50 gm of all purpose flour
Method
Preheat the oven to 180 degree.
Mix all the ingredients listed under crumble and keep it aside.This will be like a powdery consistency.
Mix together all the dry ingredients.(Reserve 2 tbsp flour to mix with blue berry)
Now pour all the wet ingredients in the dry and mix it with a hand whisk.
Gently fold in the dusted blue berry and mix well.Blue berry is mixing with flour because it will prevent from sinking the fruit to the bottom.Pour it over the prepared baking tray.
Now evenly distribute the crumb mix on top and bake it for 40 minutes or until the top is brown and crisp.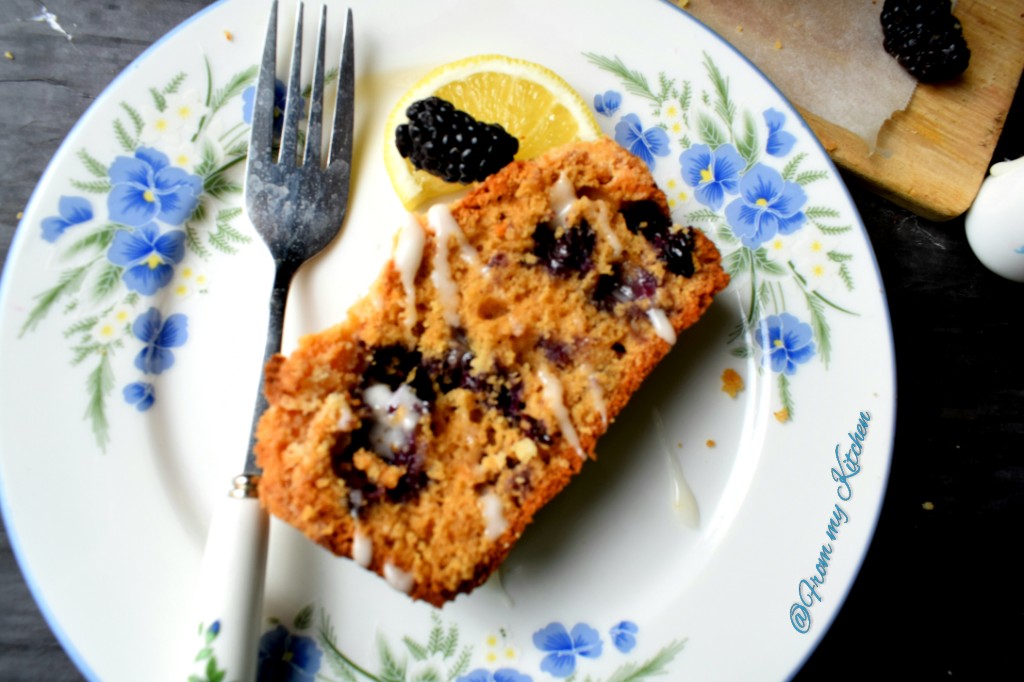 December is the month of cakes,and we can see different varieties of cakes during this season and everyone would love to try their hands on making some!So do check my cake folder too!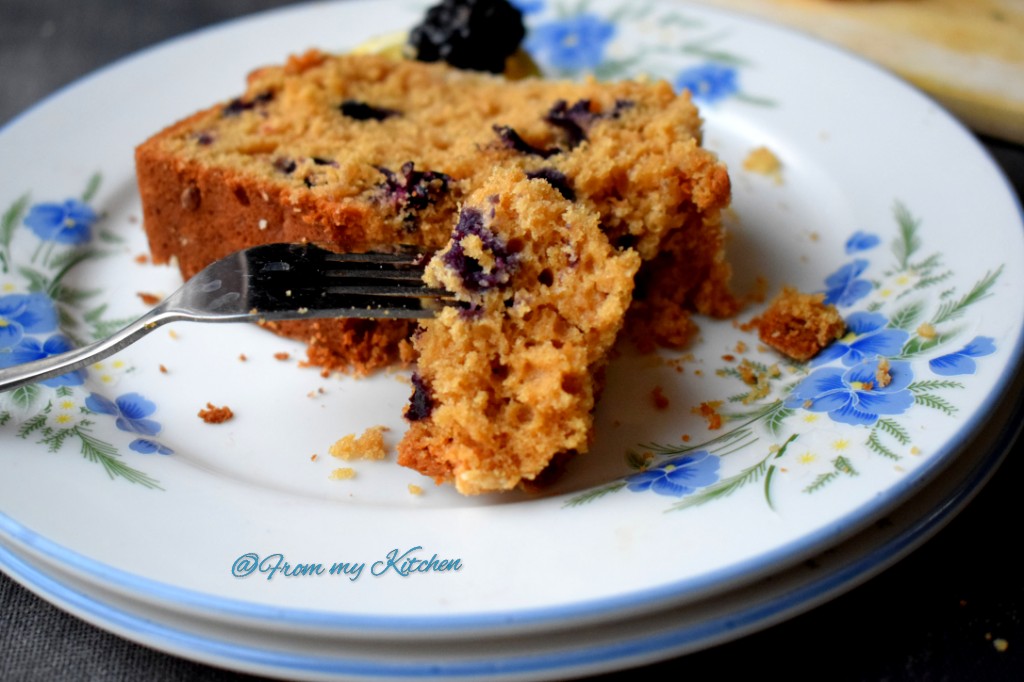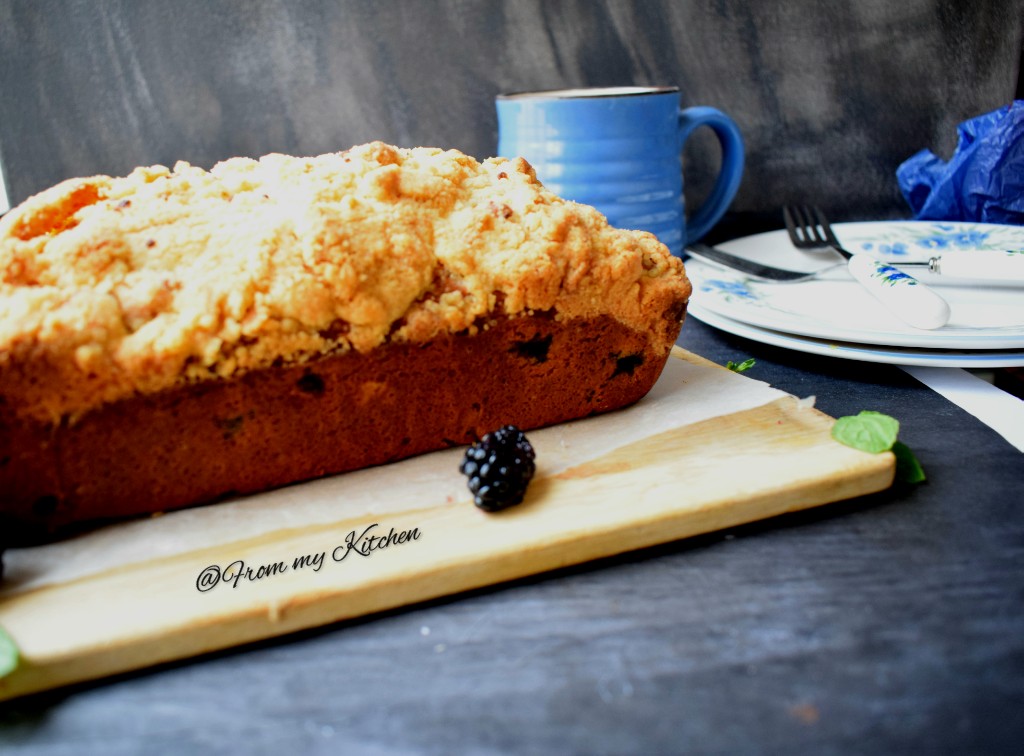 Happy Baking!