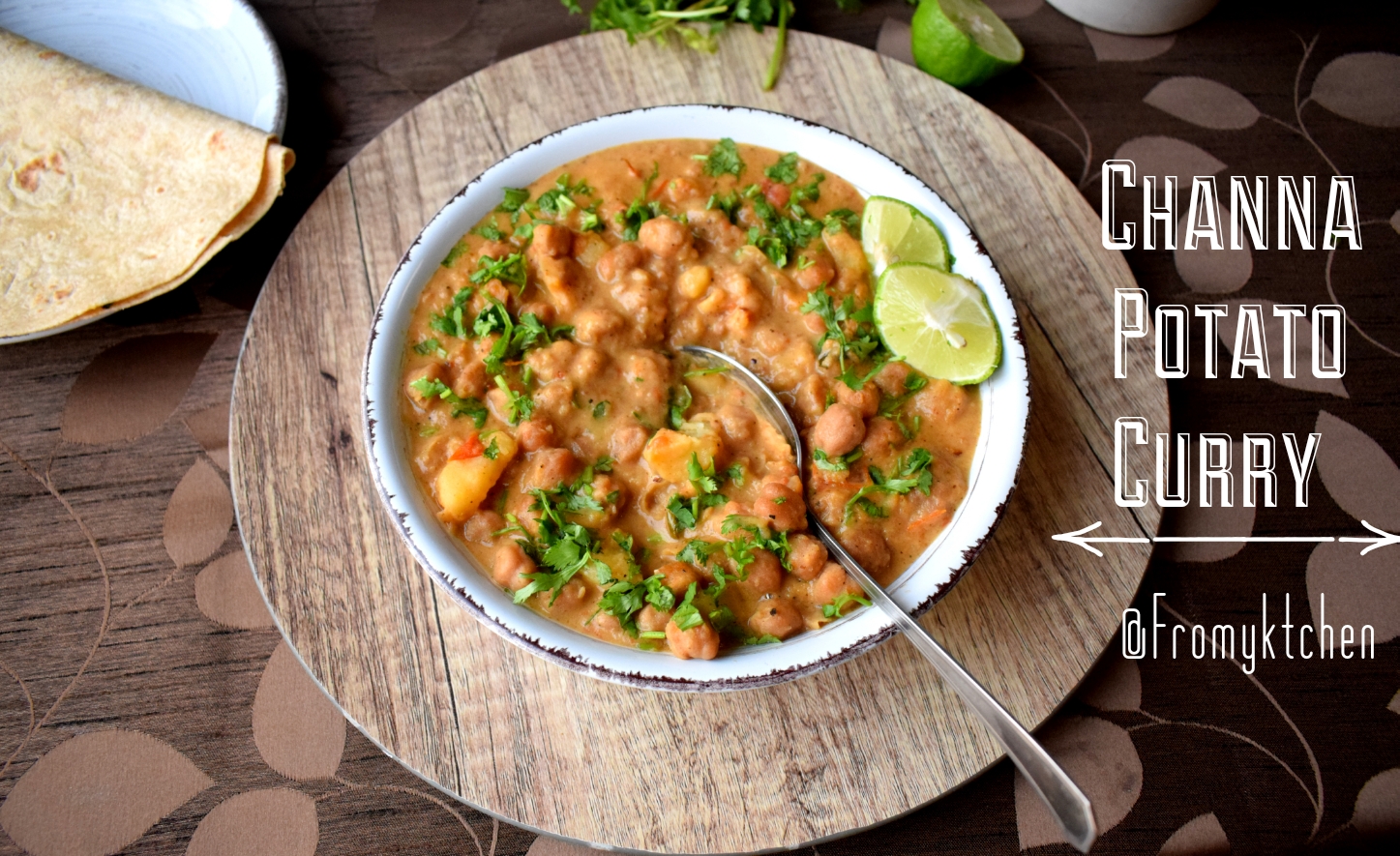 Mildly spiced creamy gravy with the goodness of chickpea and potatoes in it!Finally winter is here!!This weather calls for comfort food,isn't it?So here is a spicy,delicious gravy that goes well with Indian flat breads which is so apt for this cozy weather.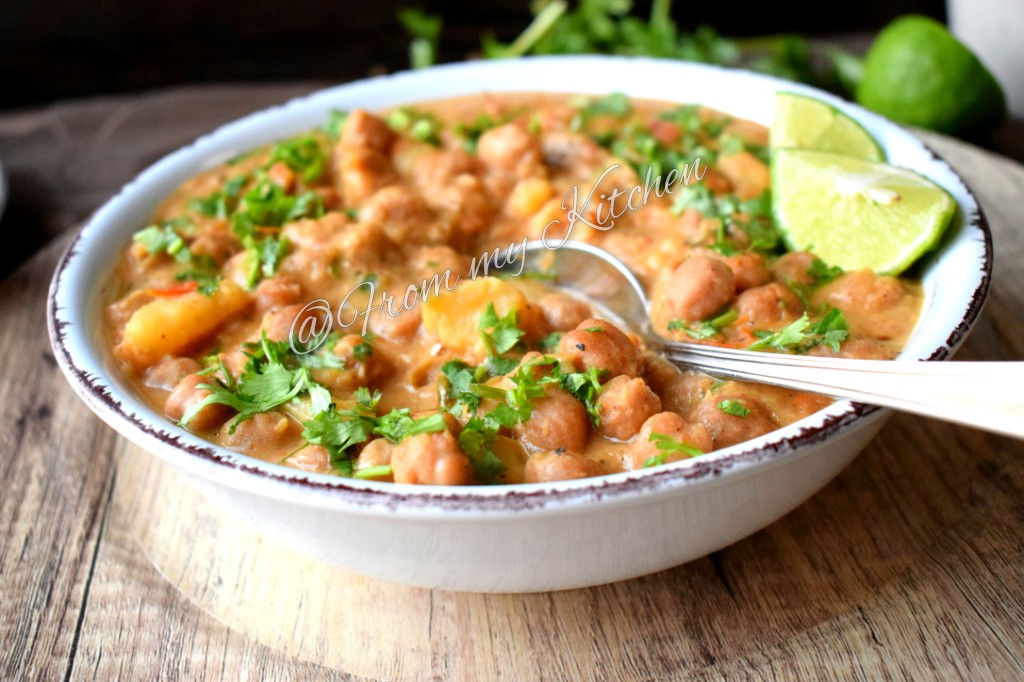 The preparation is almost like a stew,stew in our place is a white spicy gravy with coconut milk.But here i added some spices to make it more flavorful and and colorful!It was a yummy combination with chappathi!It has got a nice flavor of coconut milk along with chettinad spice mix.If you don't have enough time to ground the chettinad spice mix replace it with garam masala.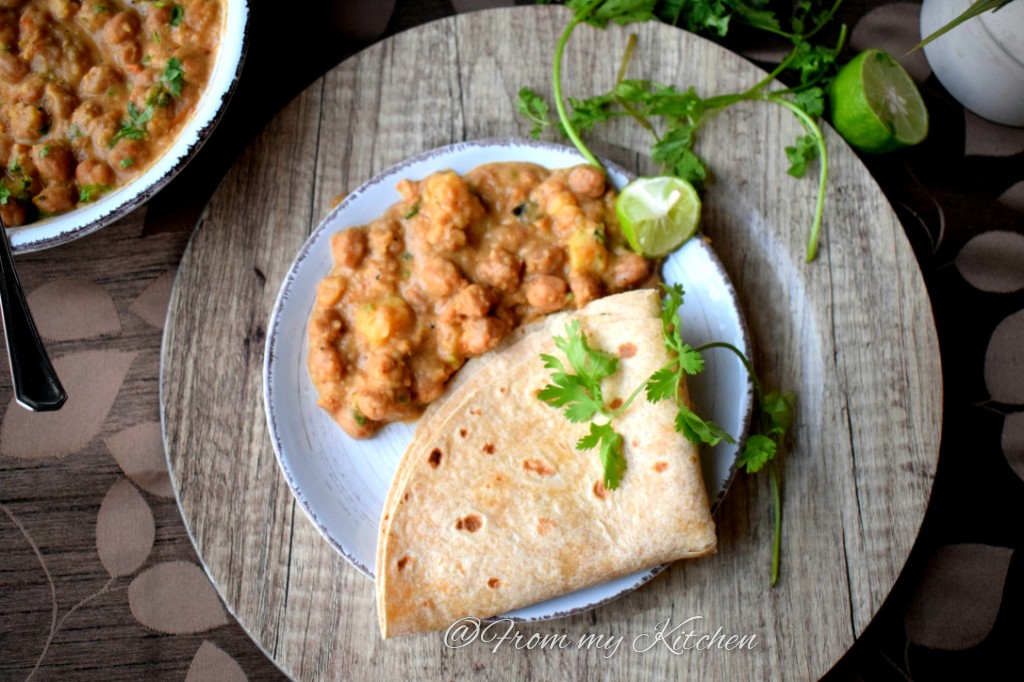 Let's hop to the recipe
Ingredients
1 cup channa soaked for 6 hours
1 large onion
1 large tomato
2 green chilies
1 tbsp pepper powder
1 tsp chettinad spice mix or garam masala
1 tsp ginger paste
1 tsp garlic paste
1/2 cup thick coconut milk
2 tbsp coconut oil
Some curry leaves
Few coriander leaves
Salt to taste
1 medium potato
For Tadka
1 tsp oil
2 cloves garlic
2 whole green chilies
Method
In  a pressure cooker pour coconut oil,splutter curry leaves and green chilies.
Add sliced onions and saute it for 2 to 3 minutes.
Now add tomatoes and cook for a while.
Add pepper powder and chettinad spice, mix well ,add channa and required amount of water.Cook it until 3/4 done.(chick pea needs more time to cook,so adding potato last stage)
Last chop a potato and cook it along with channa.
After its done pour 1/2 cup thick coconut milk and mix well.
In a small pan pour oil brown the garlic  and green chilly pour it over the curry.Close the lid and let it sit for half an hour in dum.
Notes: Chettinad spice mix blend and store in an airtight container,use it when need.
Serve it hot with your fav rotis
Video Tutorial!
In the video i forgot to take adding coconut milk part!Hope you will like this!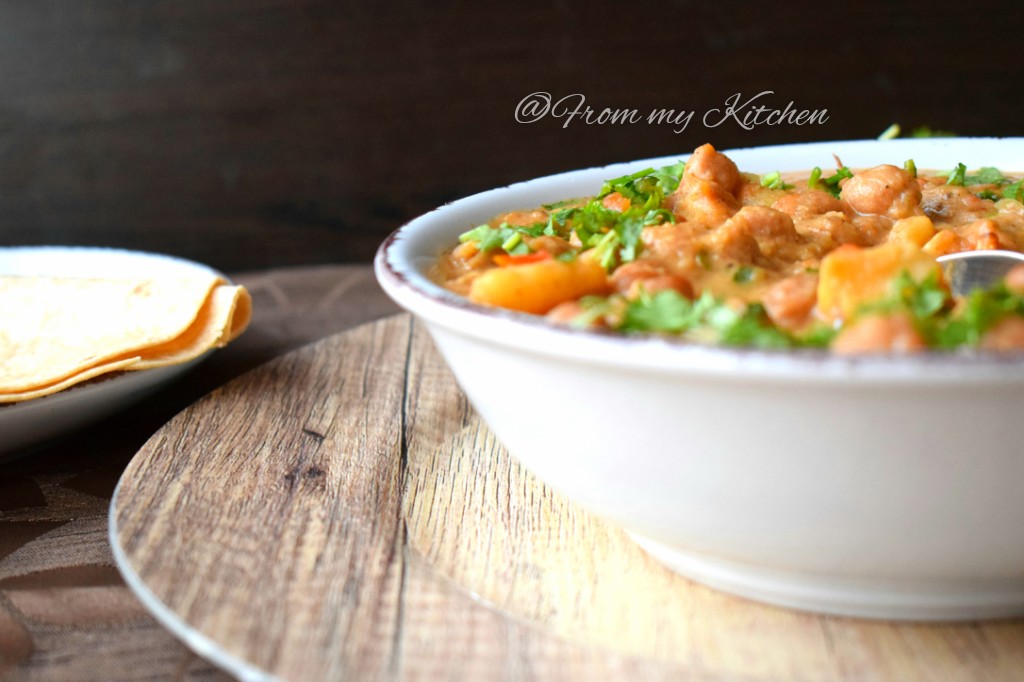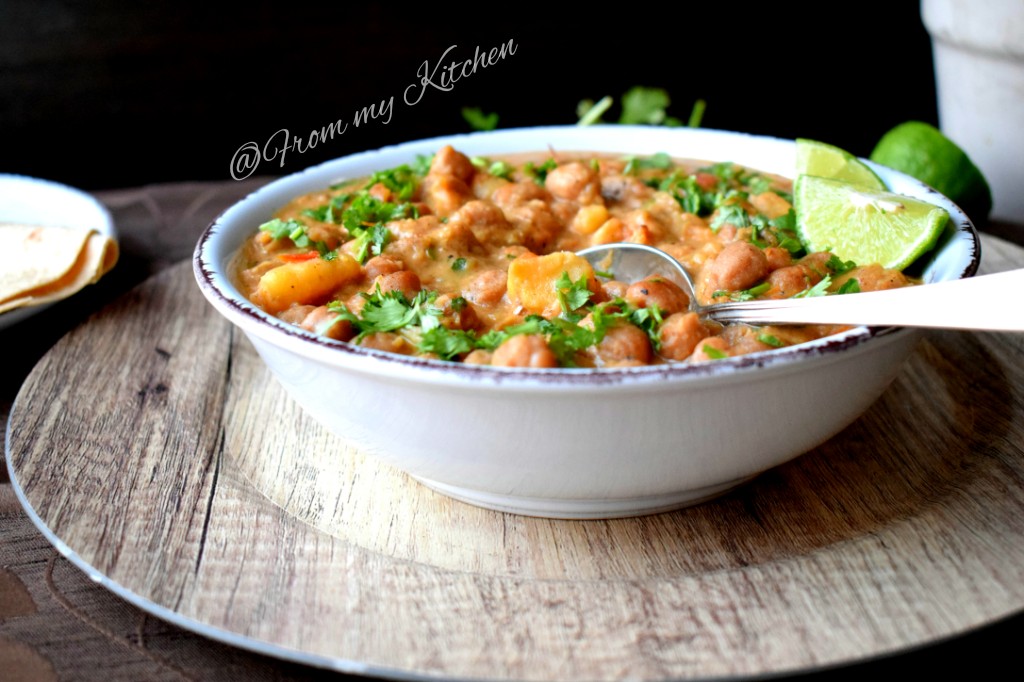 You can see how creamy the gravy is.If you don't want it too thick add required amount of water or coconut milk to the gravy.Garnish with coriander leaves.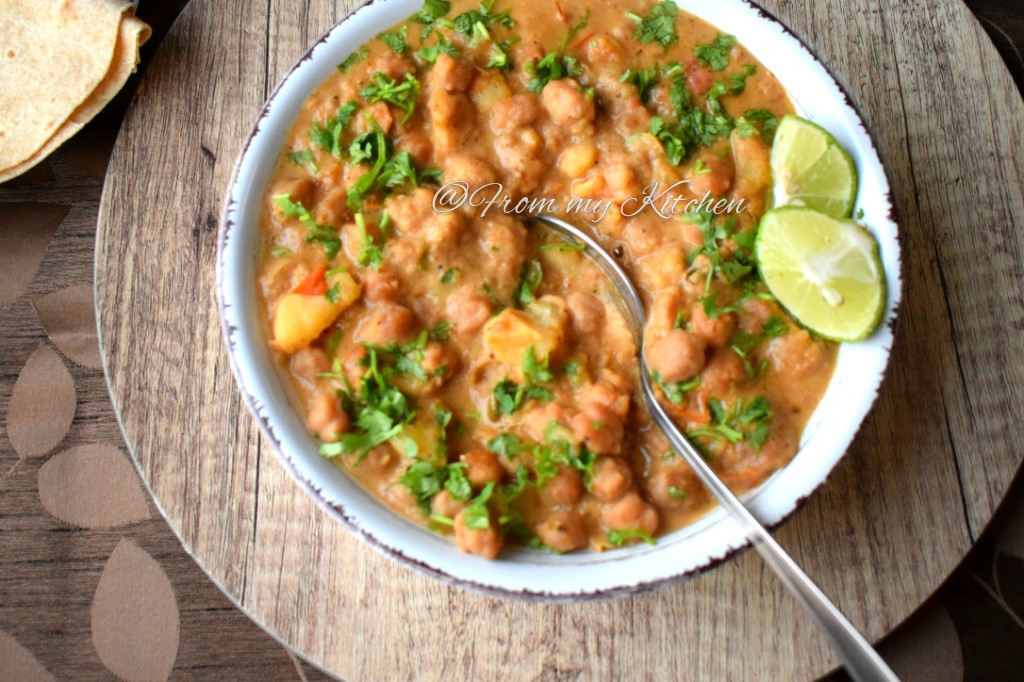 Happy Cooking!