No it's not poori,it's luchi.Now what is the difference between both?Here you go!Luchis are soft and flaky yeast free deep fried flat bread which is made up of all purpose flour .It's a breakfast staple in Bangladesh and some other eastern states of India like Assam,West Bengal and Orissa .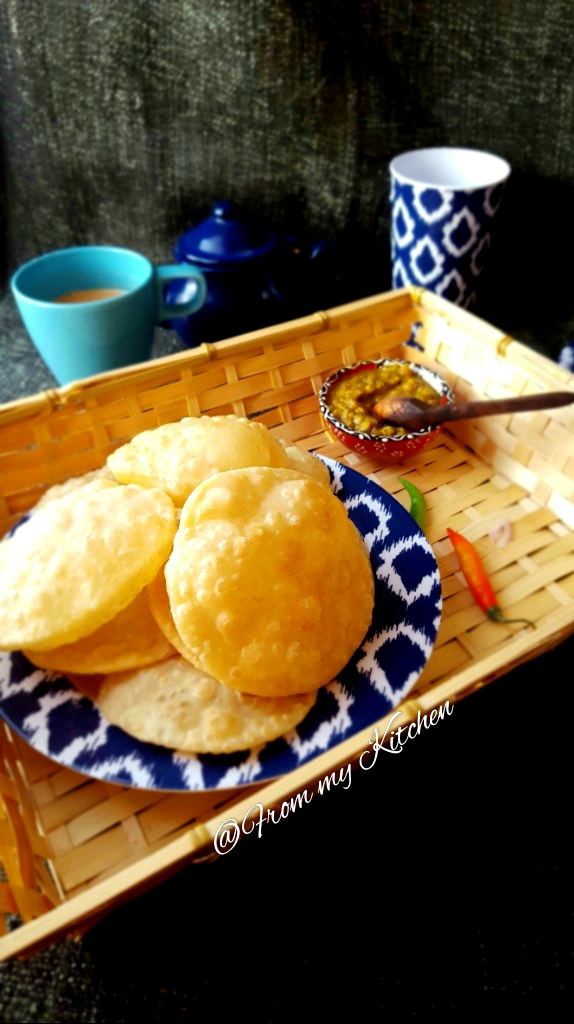 This can be easily substitute for baturas if you are out of time,as batura needs more resting time for the dough to raise.Here in this case it only needs 30 minute resting time.We just loved the texture and flavor of it.As November is the month for Kids, thought to share some kids friendly recipes in coming days.So stay tuned.Obviously this one will be a kids favorite too!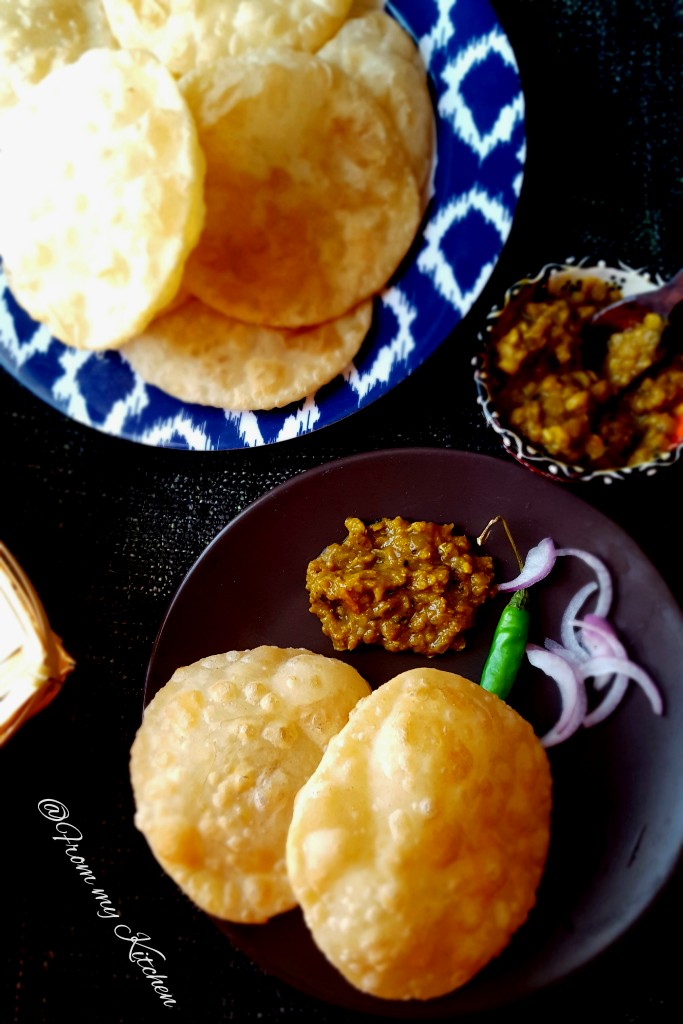 This recipe is inspired from Bong eats which has many authentic Bengali cuisine.Just loved thier channel.A must try if you like deep fried breads.Here i used 1:3 proportion of Aata and maida.(wheat and white flour)
Ingredients
3 cups all purpose flour
1 cup wheat flour (optl)
Salt
1 tsp sugar
2 tbsp ghee +1 tbs oil
Hot water to knead the dough
Method
Mix dry ingredients ghee and oil,distribute it evenly and a fistful of flour will hold its shape.
Now add hot water and knead well for 8 to 10 minutes.Kneading will helps the gluten to develop and this helps luchis to puff up.
Cover and rest for 30 minutes.Resting is important as it helps to relax and lose some of it's elastisity,so when we roll out the luchis they retain it's shape and they don't spring back.(that's a great tip when working with all purpose flour) Here you can see after and before resting.(it holds the shape)
 
Divide the balls into equal portions and roll it out into small circles.
Heat oil in a kadai and deep fry it until light golden.Press with back of a ladle to puff it up.
Seve it hot with some daal or with your favorite chicken dish.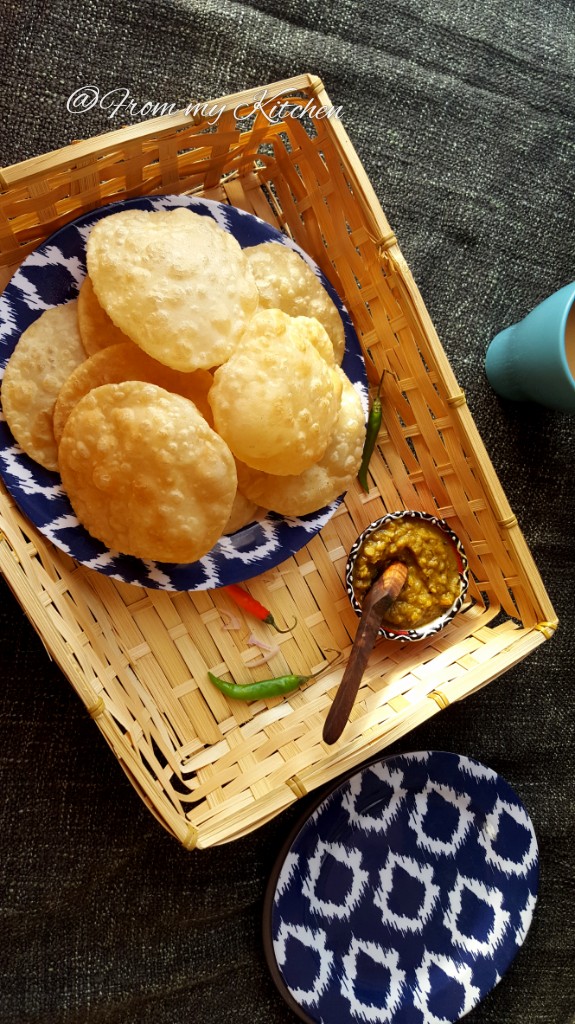 Hubby said from hotels when we order for channa batura they serve something like this as batura.So you are in business!hehe!Do try it!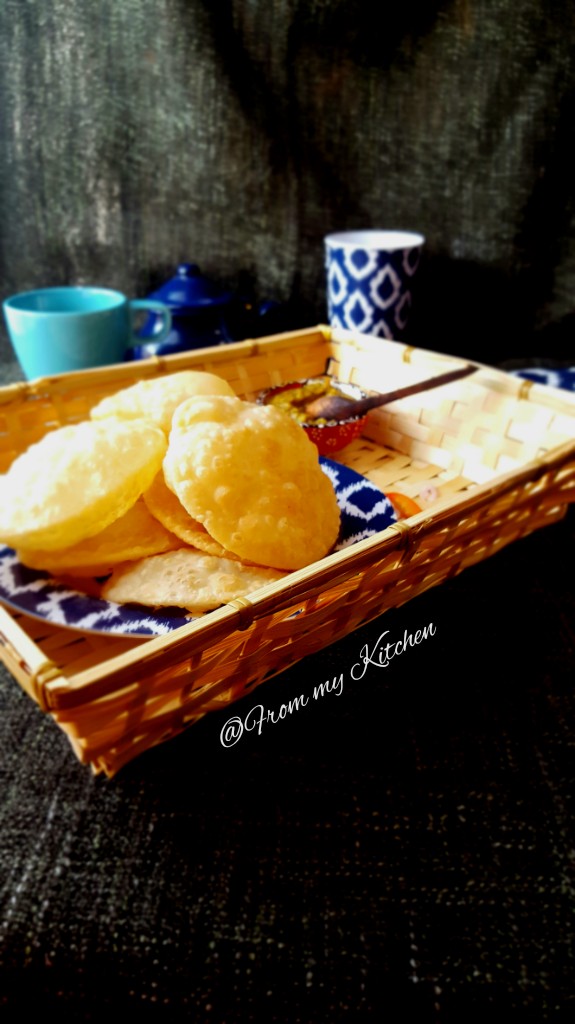 Relish it !
Happy Cooking!