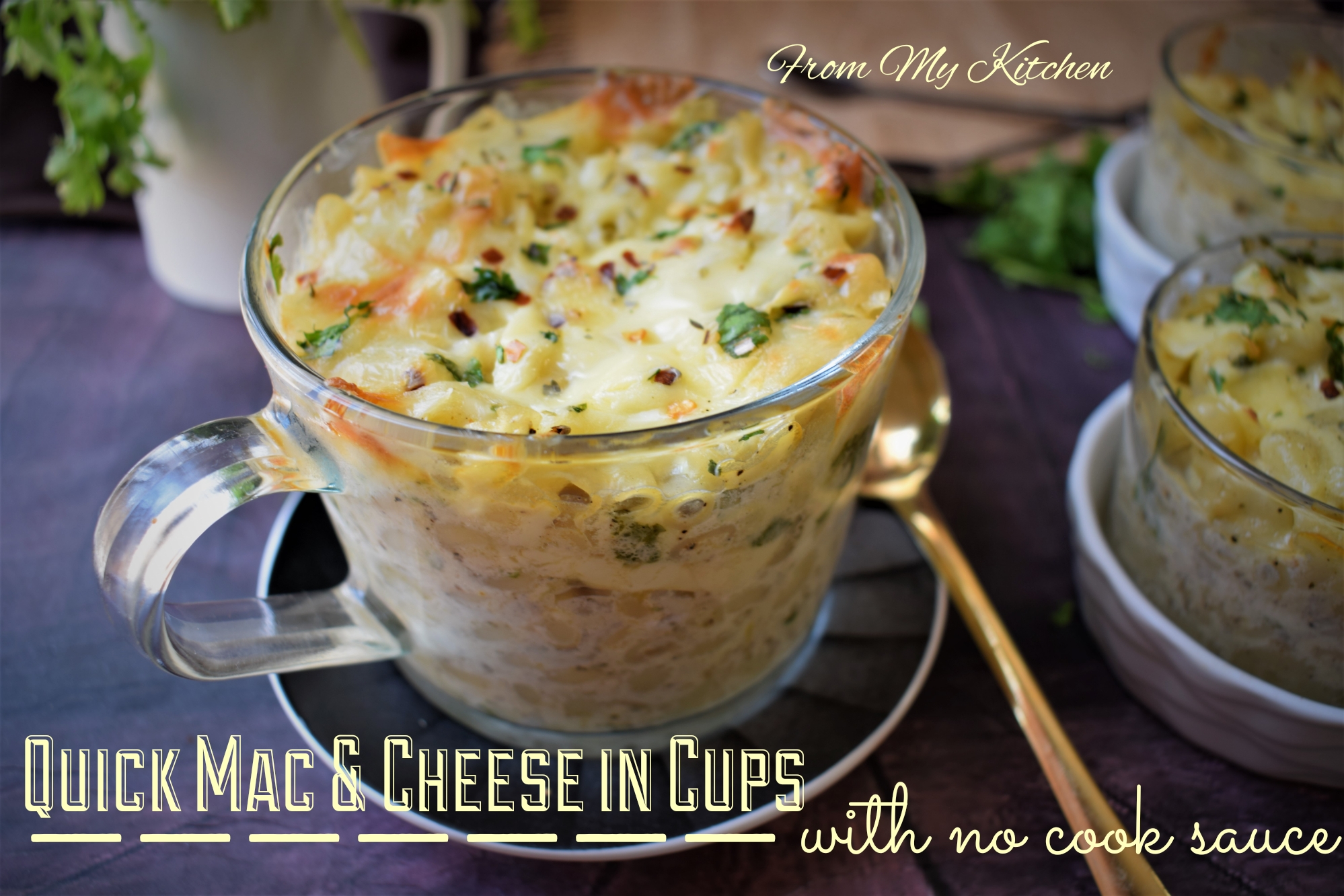 So here comes a very tasty and quick fix mac and cheese.Creamy,cheesy and toothsome meal with not much effort and time.Kids will feel special if we serve it for them like this in single servings.Yes here you don't need to make a cheese sauce or white sauce,just mix everything bake and dig in!Perfect comfort food for a lazy day!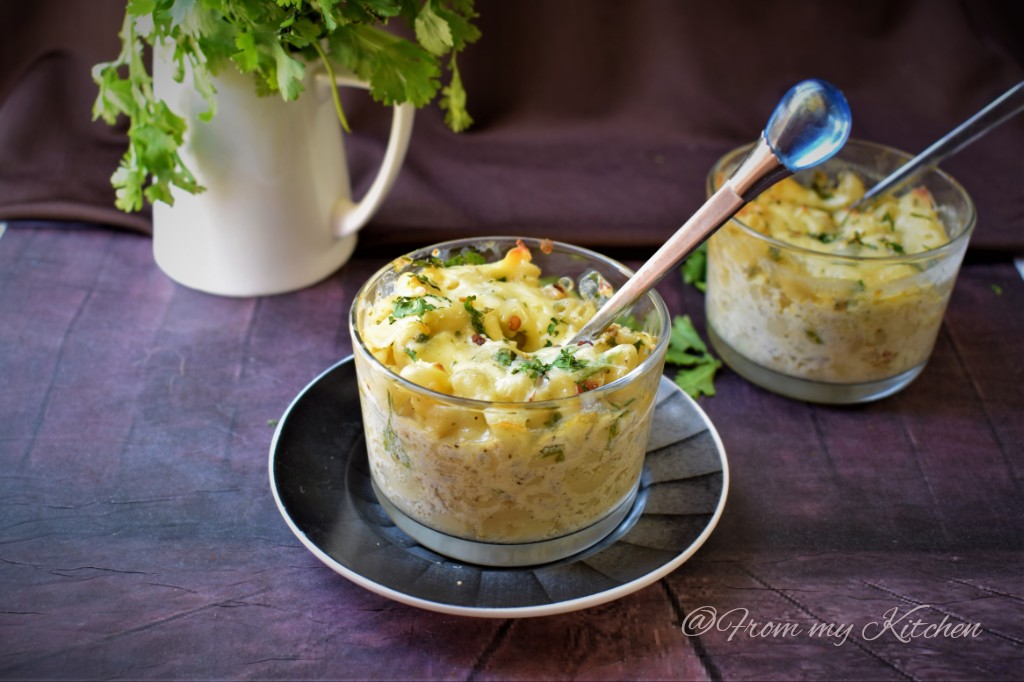 Can you see how luscious it is? Few days ago, while going to school Kashif said he wanted something special for lunch and not the same old rice and curry,hehe! Once in a while its ok to treat them special right?So here comes this deliciousness that ease my work and made him happy tooo!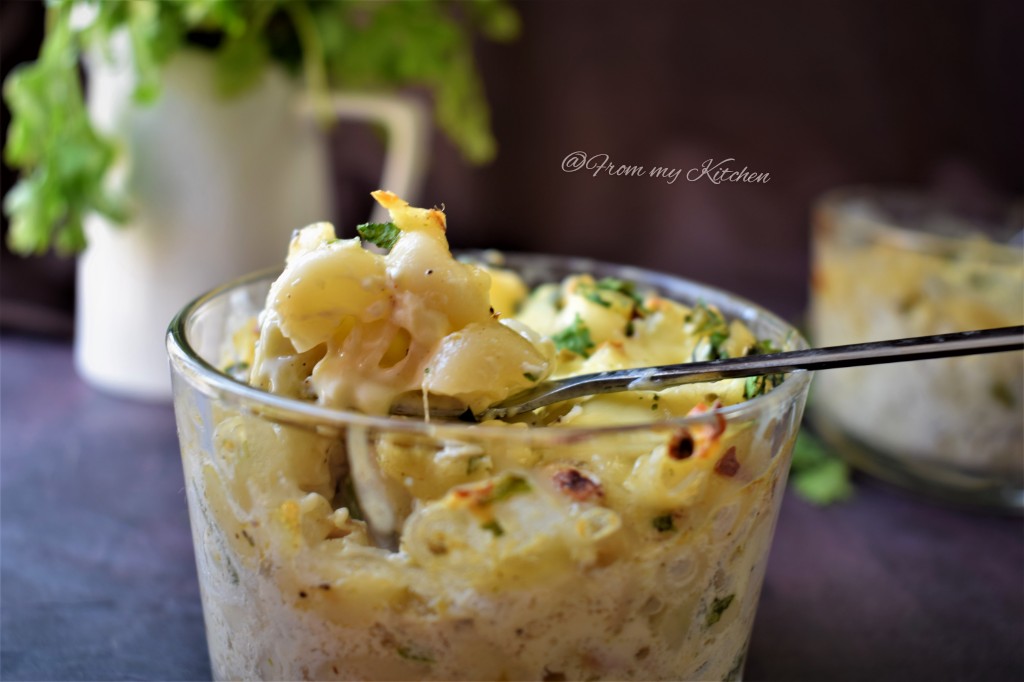 I just mixed macaroni with some leftover chicken, milk,fresh cream ,cheese ,some seasonings and baked.It's as simple as that…So do try it, for your kids if they love mac and cheese and ofcourse for u too if you are in a mood to have some  cheesilicious treat!I have a Mac & Cheese Bites! on the blog which is yummy too!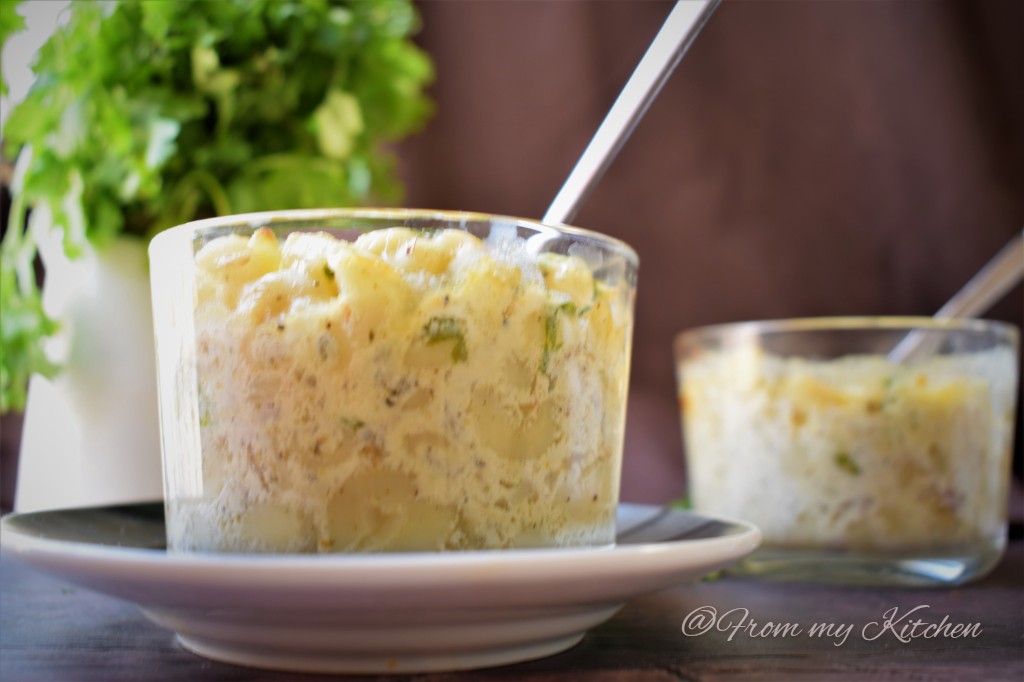 Over to the recipe
Ingredients
2 cups boiled macaroni
1/2 cup shredded left over chicken(optl)or any veggies if you like
200 ml fresh cream
1 cup milk
1/2 cup grated cheddar cheese
1/2 grated mozzarella cheese
1 tsp pepper powder
2 cloves garlic minced
2 tbsp finely chopped cilantro or parsley
1/2 tsp oregano
1/2 tsp Italian seasonings
Salt to taste
Some more mozzarella for topping
Method
In a large bowl mix everything listed above,check for seasoning and add.
Fill it in a cup and top it with more mozzarella,chilly flakes and oregano.Bake it on a preheated oven at 200 degree until the cheese melts and it becomes golden brown.(for 10 to 15 minutes)
Serve it hooot and relish!
A Quick video tutorial
Its time to dig in!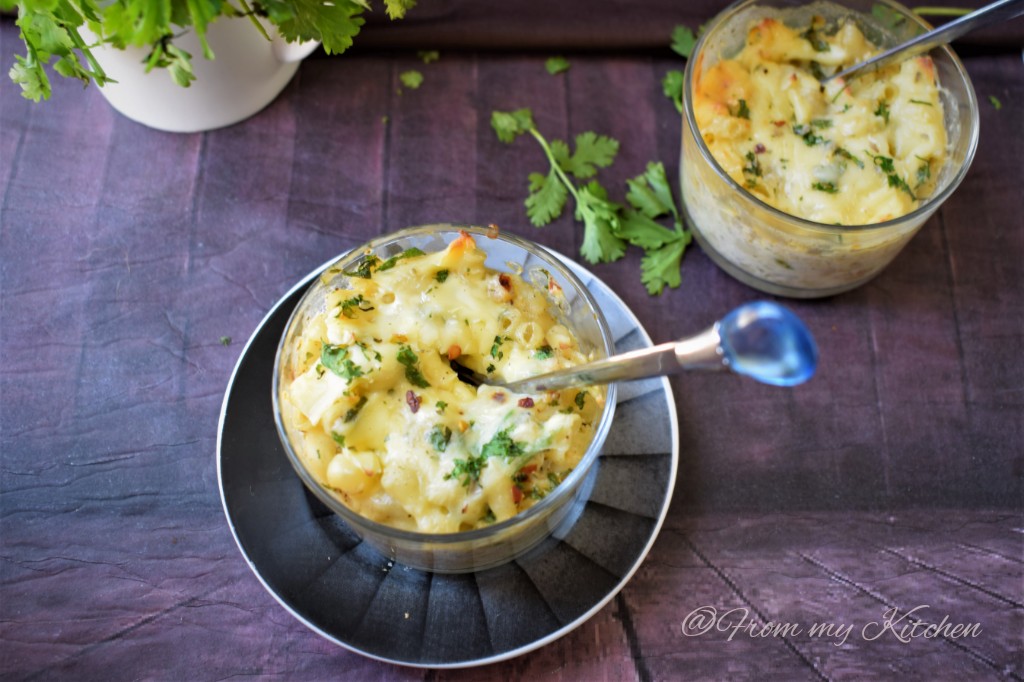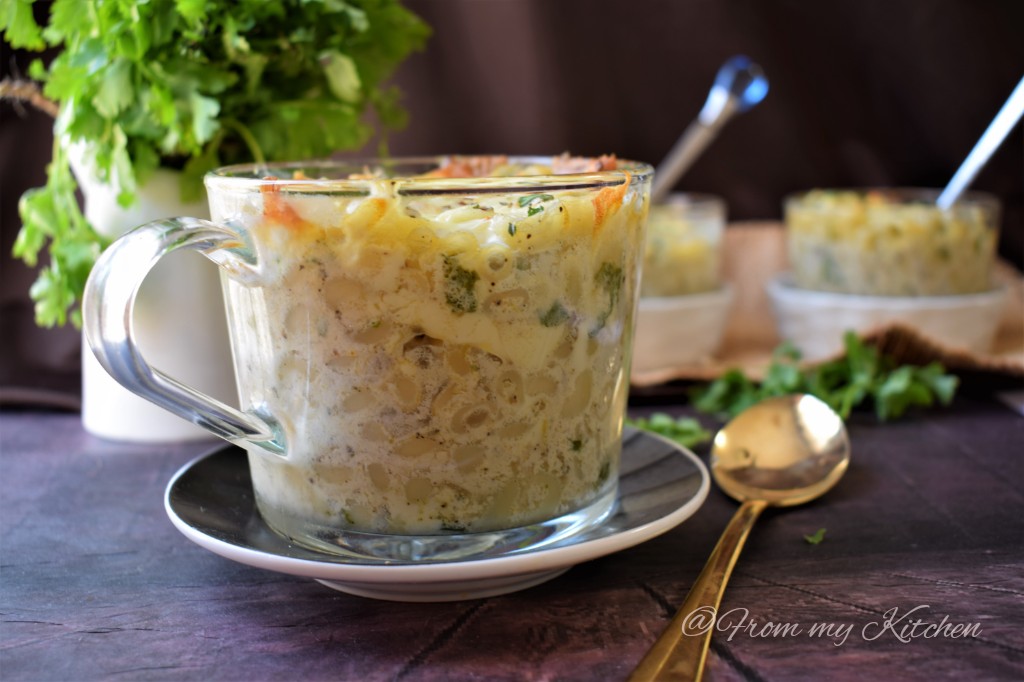 Happy Baking!