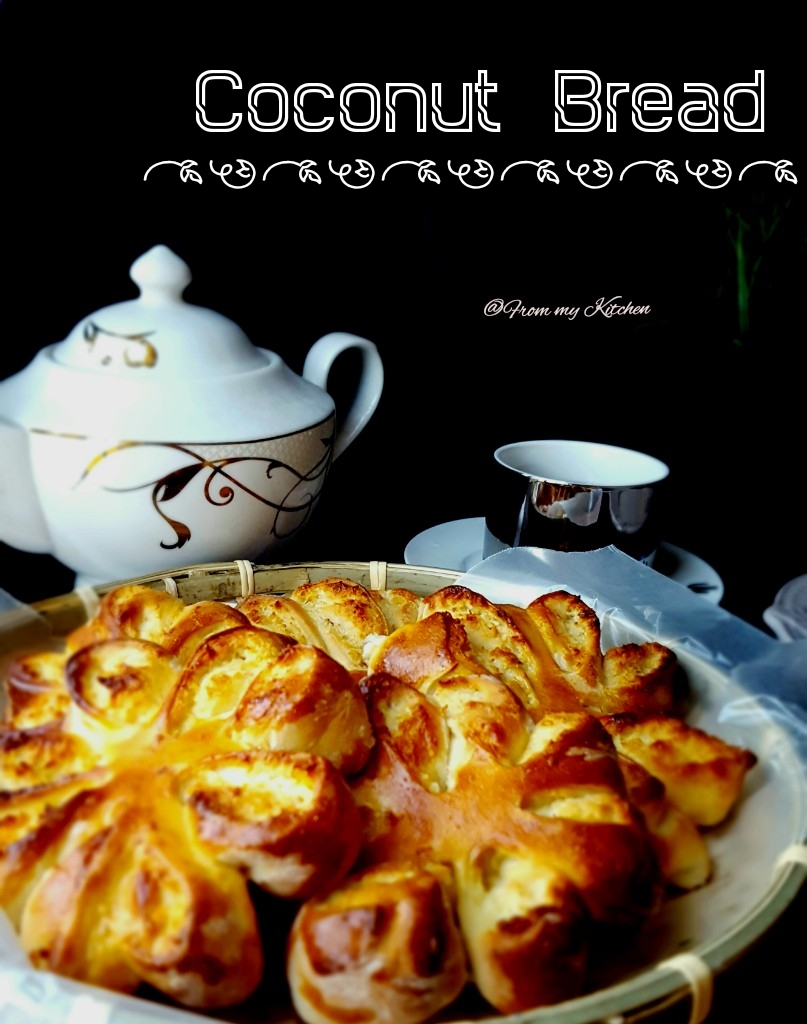 Soft and sweet buns stuffed with luscious coconut filling is a great option for your breakfast or as a tea time snack!Oh my god believe me the aroma while baking was irresistible!Love baking buns specially because of it's heavenly smell that gives a bakery feel!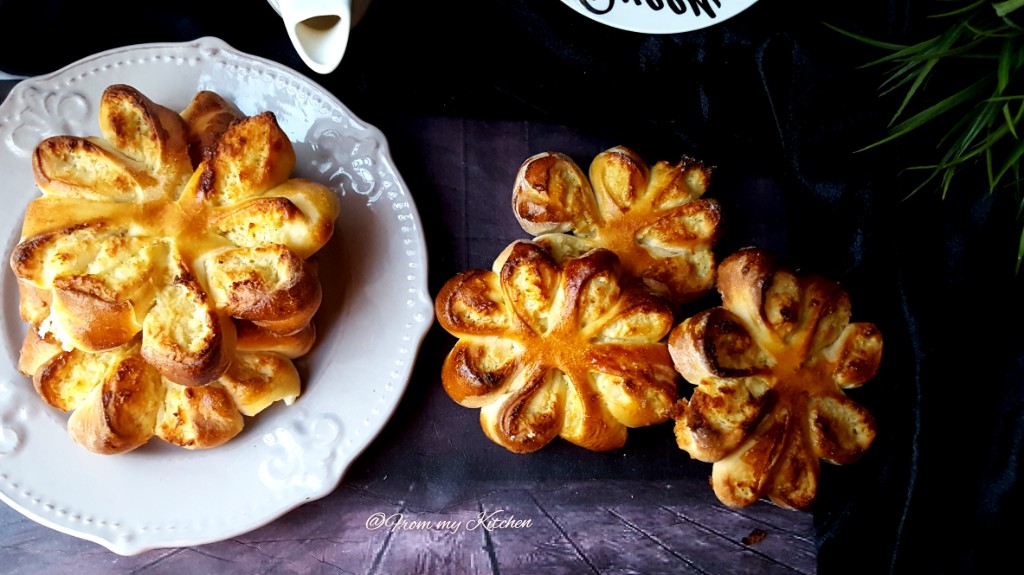 In each bite you will get that sweet coconut filling which is delectable along with that pillowy soft bun!I loved the look of that flower shaped cute bun,Isn't they look beautiful?Riz liked it so much that he packed the left over to office!Yay!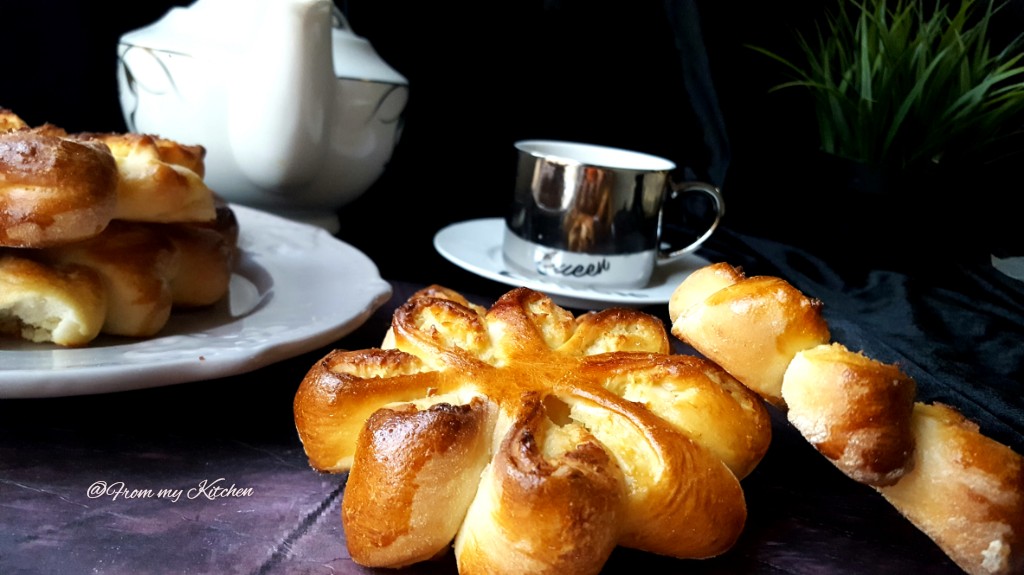 Over to the recipe
Ingredients
For bun
2 cups all purpose flour
1 &1/2 tsp yeast
Salt
1/3 cup sugar
1 cup milk(almost)
3 tbsp butter
For Coconut filling
1/2 cup freshly grated coconut
1/2 cup dry coconut
1/3 cup + 2 tbsp powdered sugar
1/2 of  an egg
2 tbsp melted butter
2 tbs milk
1/2 tsp vanilla essence
Method
Knead the dough with all the above listed ingredients.Make sure its soft and nicely kneaded for about 8 to 10 minutes for the best result.Let it rest in a warm place for proofing for about 2 to 3 hours.
In a bowl mix together coconuts,milk,butter,powdered sugar and beaten half egg along with vanilla.Mix it all together and make it a wet mix.
Now assembling
Line the baking tray with parchment paper.
When the dough is doubled in size give it a punch and divide it into 6 equal portions
Take a portion roll it out and place the coconut filling in the center
Then Tuck in the edges to seal it.
Roll it again
Cut it into 8 pieces as shown in the picture
Take a slit twist and turn over to make it a flower shape.(handle carefully)
After cutting, twisting part do it from the baking pan otherwise it will be too light to handle,
Let it rest for 20 to 30 minutes.
Meanwhile preheat the oven to 180 degree.
Egg Wash the bun and bake it for 15 to 20 minutes or until you get a nice golden color
Here is the step by step pictorials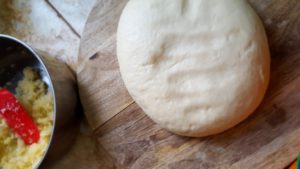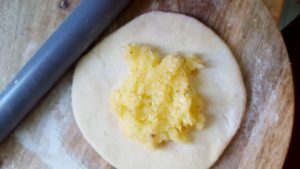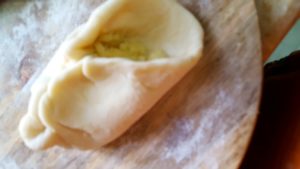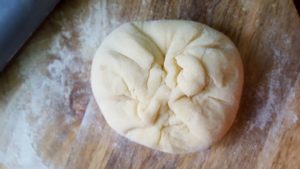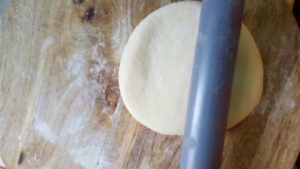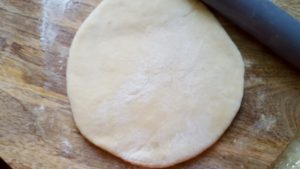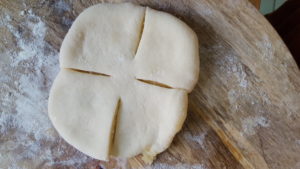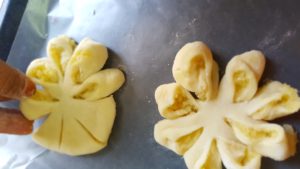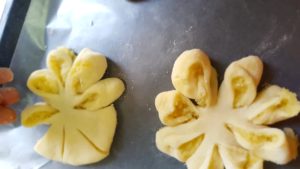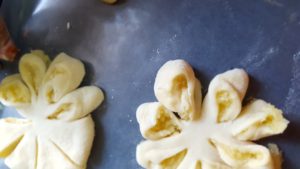 Hope this will help you!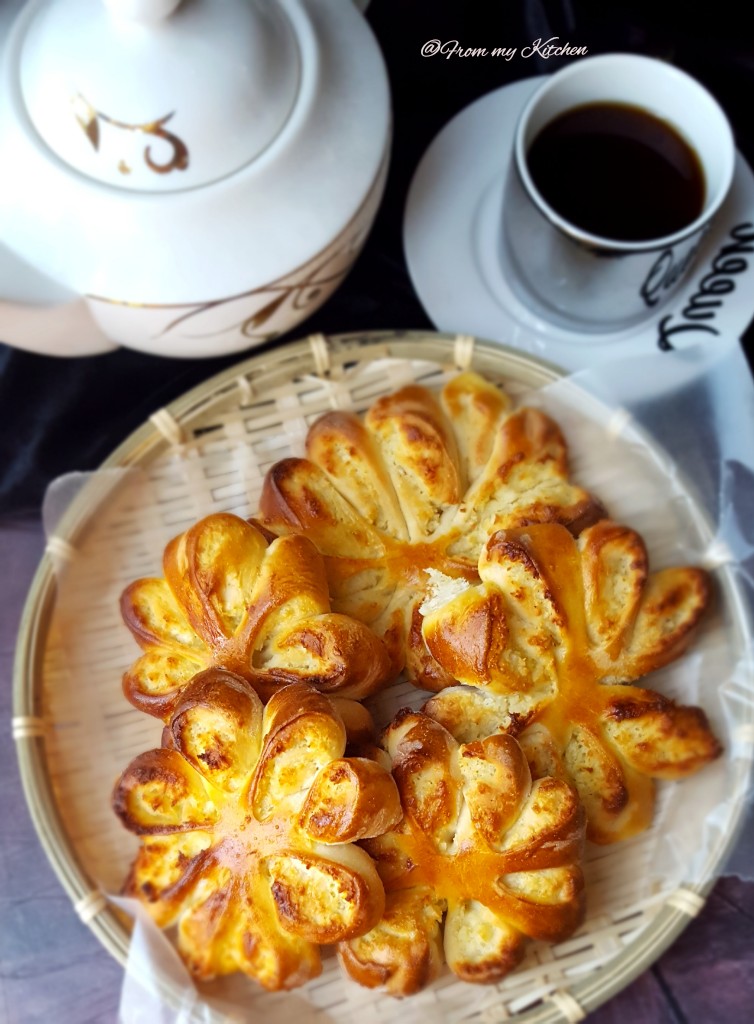 If you feel like bread is dry or you over bake it cover it with a damp cloth.Enjoy it hot straight from the oven or with tea or coffee.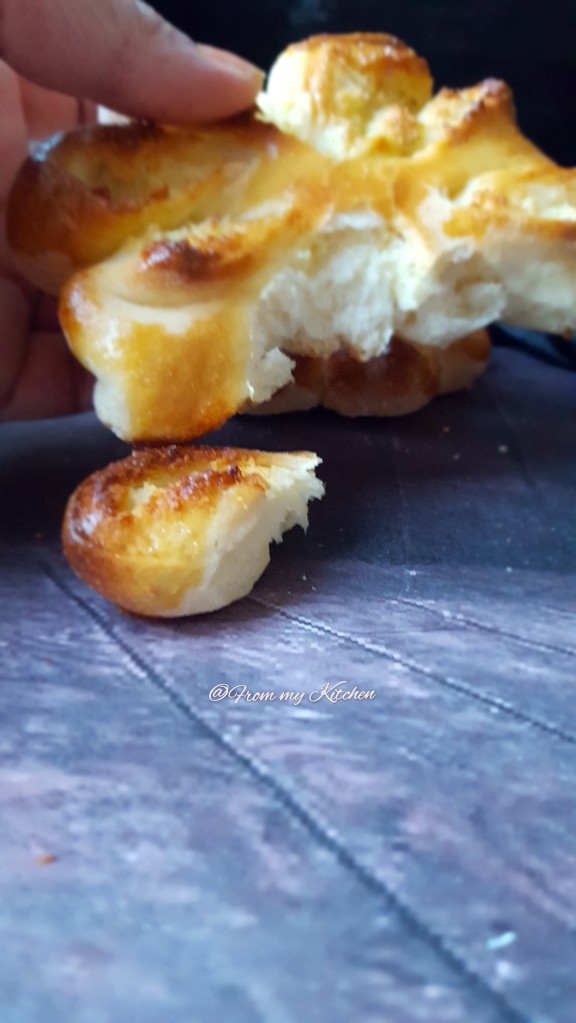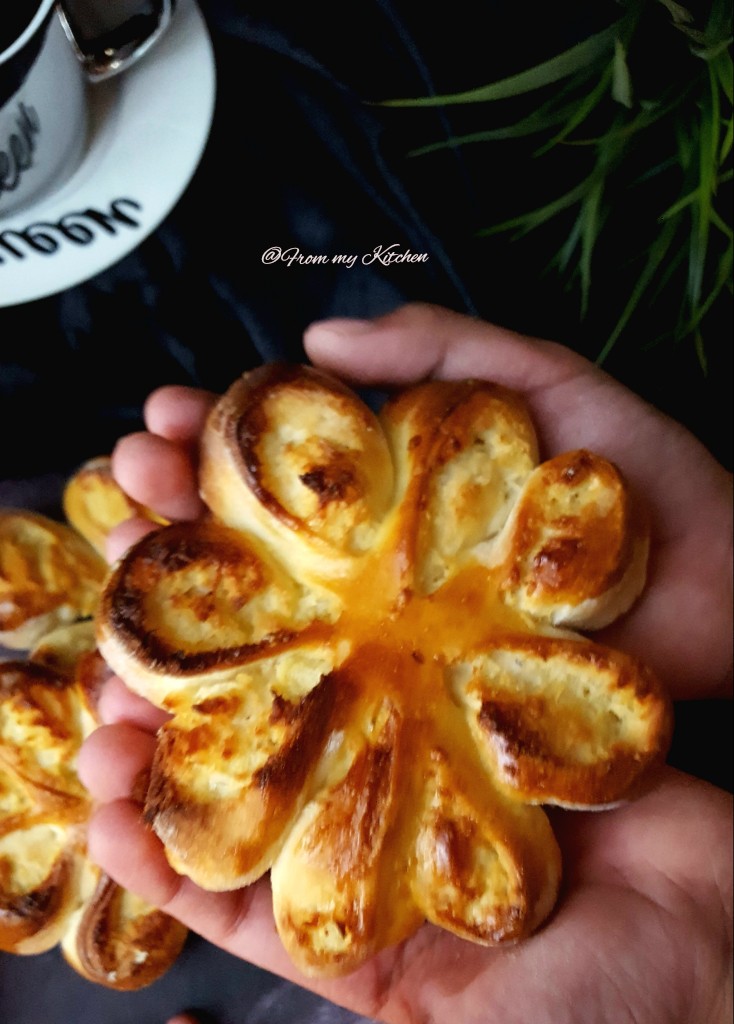 My kids was waiting eagerly to dig in until the photo shoot over!hehe!
Happy Baking!